Dear Loyal Readers,
I am delighted that many of you responded to my Auschwitz report. I seem to have struck a chord in many of you.
Today was another interesting (and difficult, in some respects) day. We spent it in Kazimierz which is the Jewish quarter of Krakow. Kazimierz was originally a separate walled town established in the 14th century by King Kazimierz the Great; hence the name. It became part of Krakow in the 18th century. In 1941 the Nazis confined Jews to the Kazimierz ghetto before sending them to the death camps. Of the 68,000 Jews who lived in Kazimierz in 1938, only a few hundred survived the war.
Steven Spielberg's film "Schindler's List" was mostly shot in Kazimierz. (Doug: do you remember when the 3 of us went to see this film? You were in high school.). The film contributed to the quarter's revival.
Strangely (& I have no explanation for it), the first thing we saw when we got there is a mural of Gene Kelly singing in the rain!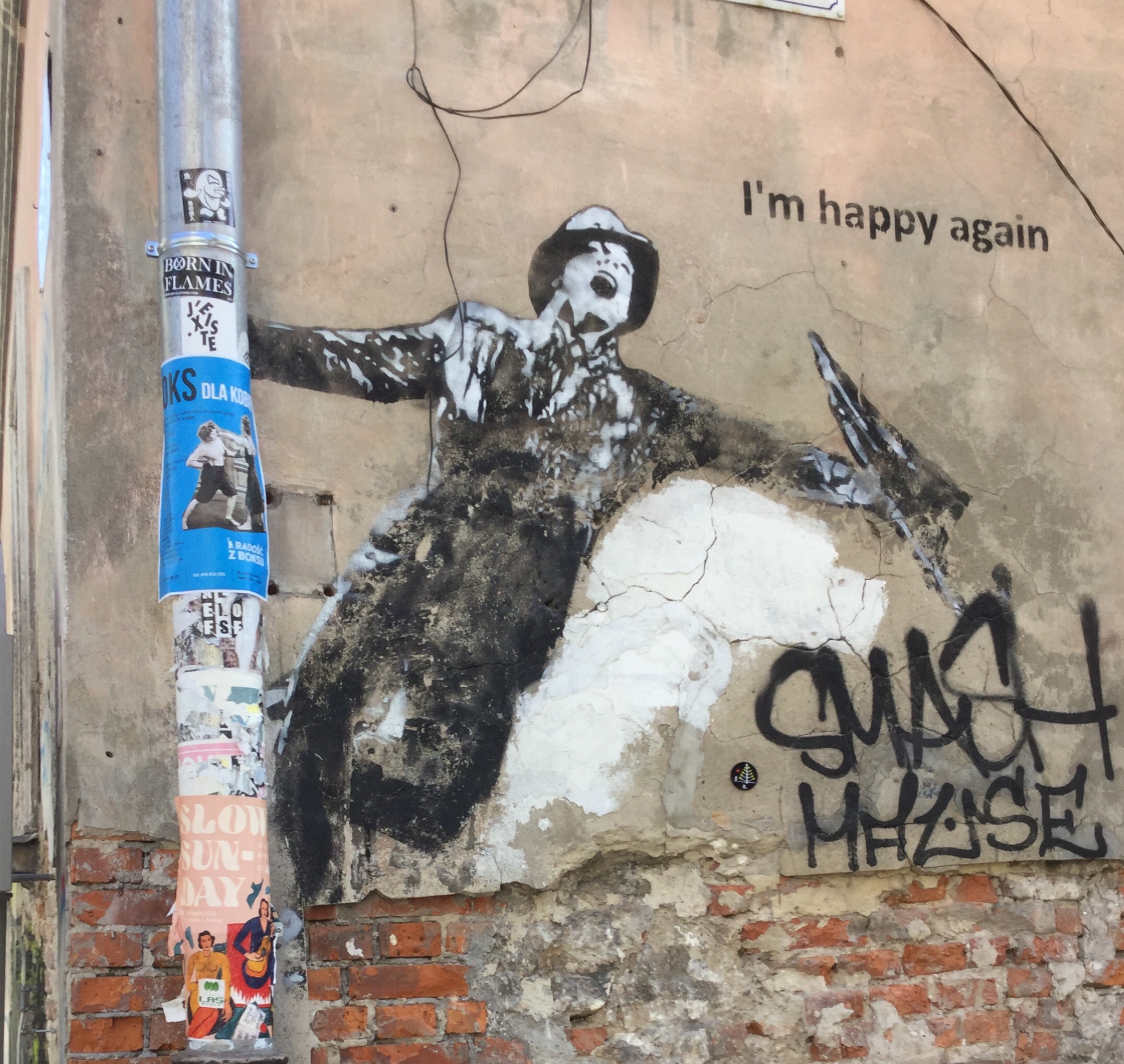 The first building we encountered was the Jewish Community Center. Things can't be all bad if there's a JCC!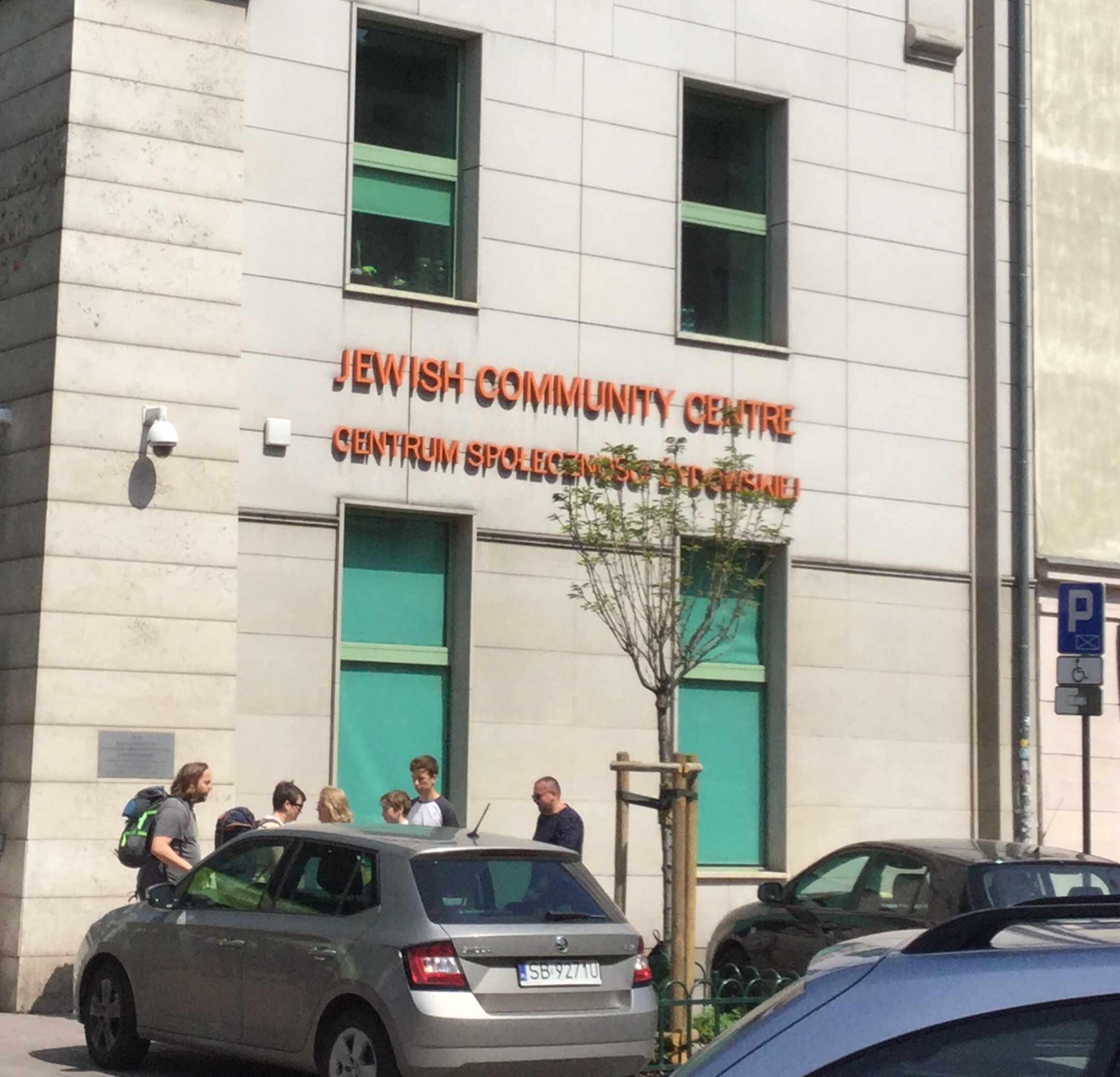 And then we started visiting the synagogues. We went to 7 of them, only one of which has an active congregation. One of the synagogues had a little museum inside. Here are some typical views from a few of them.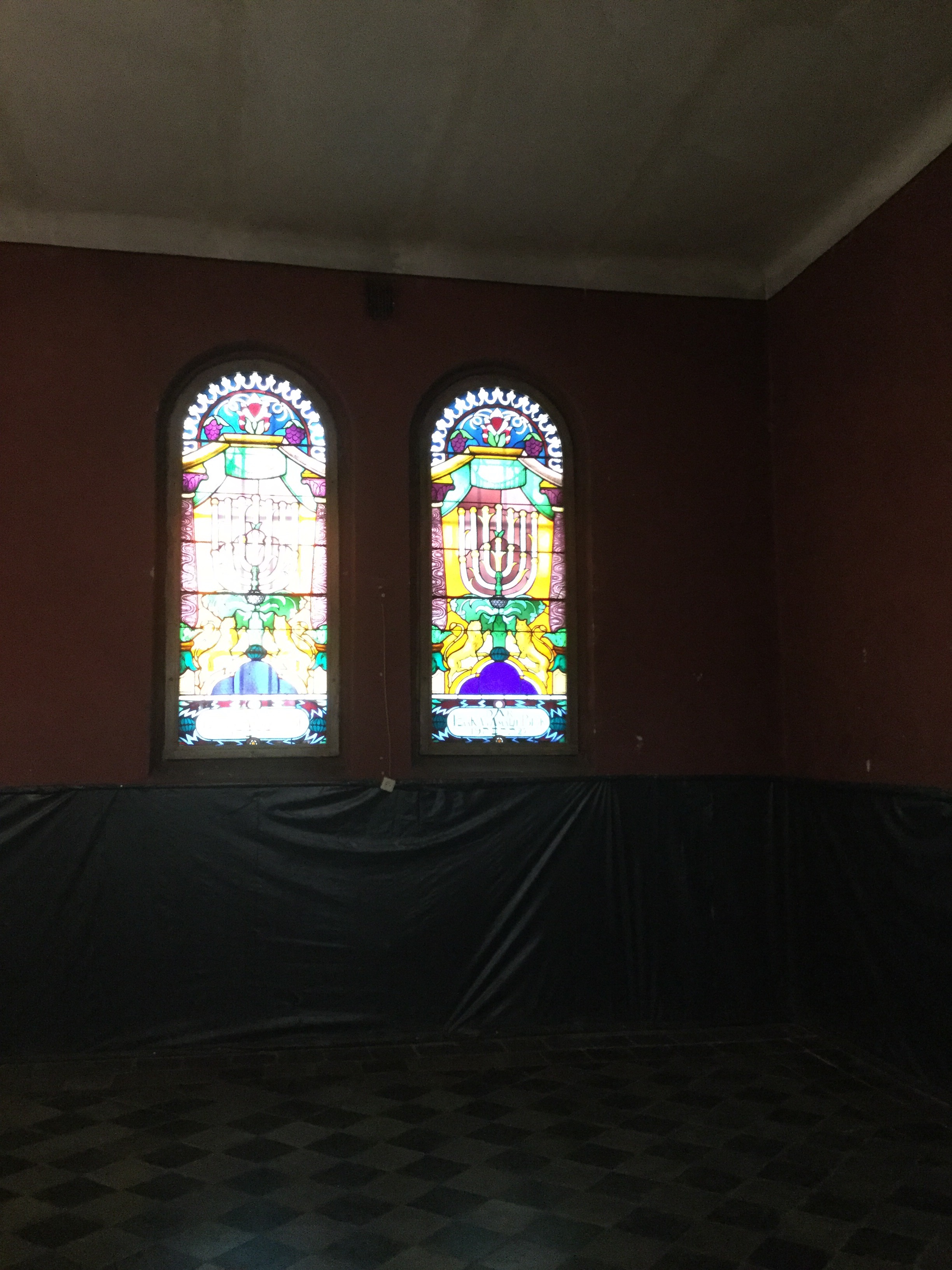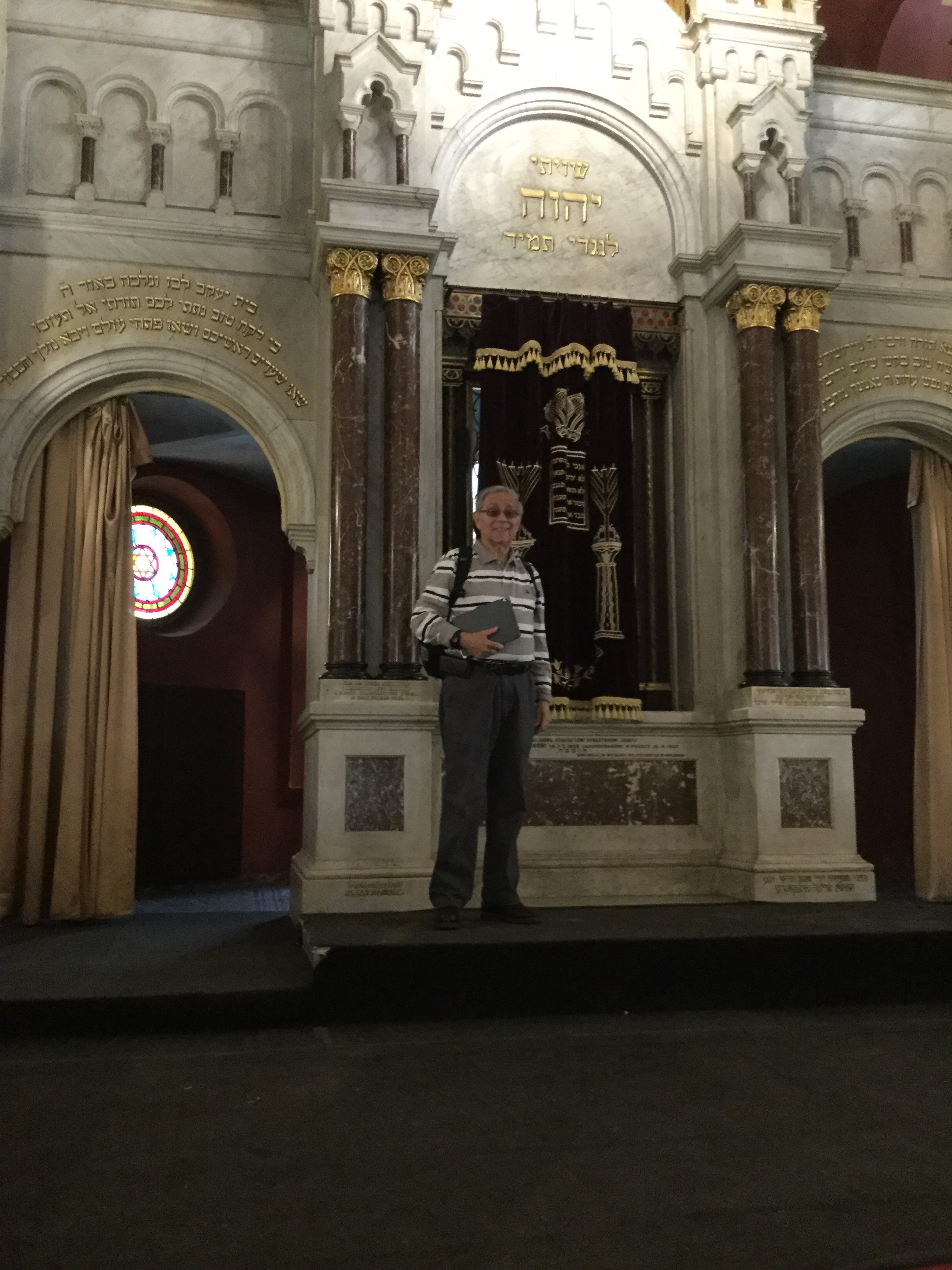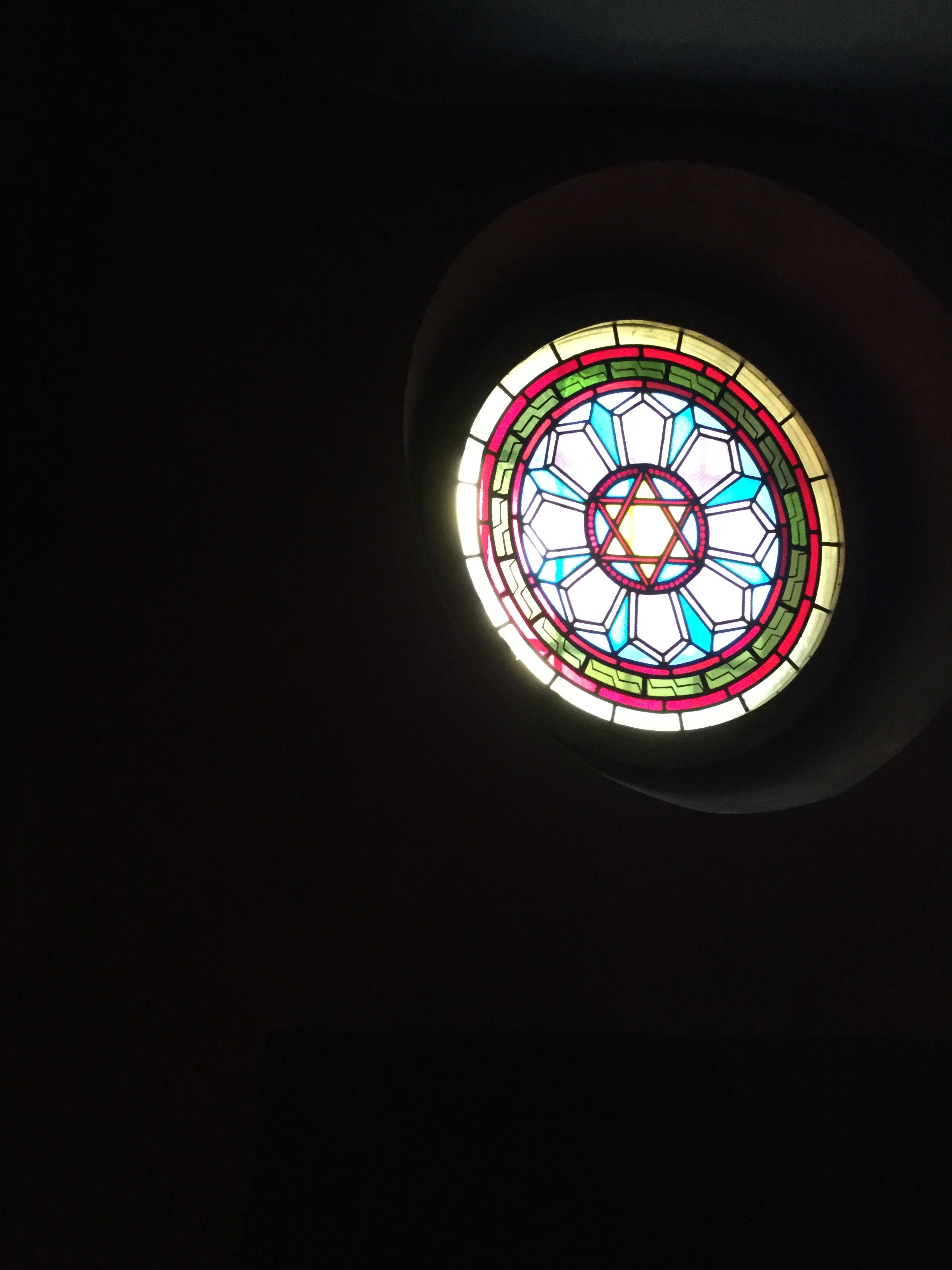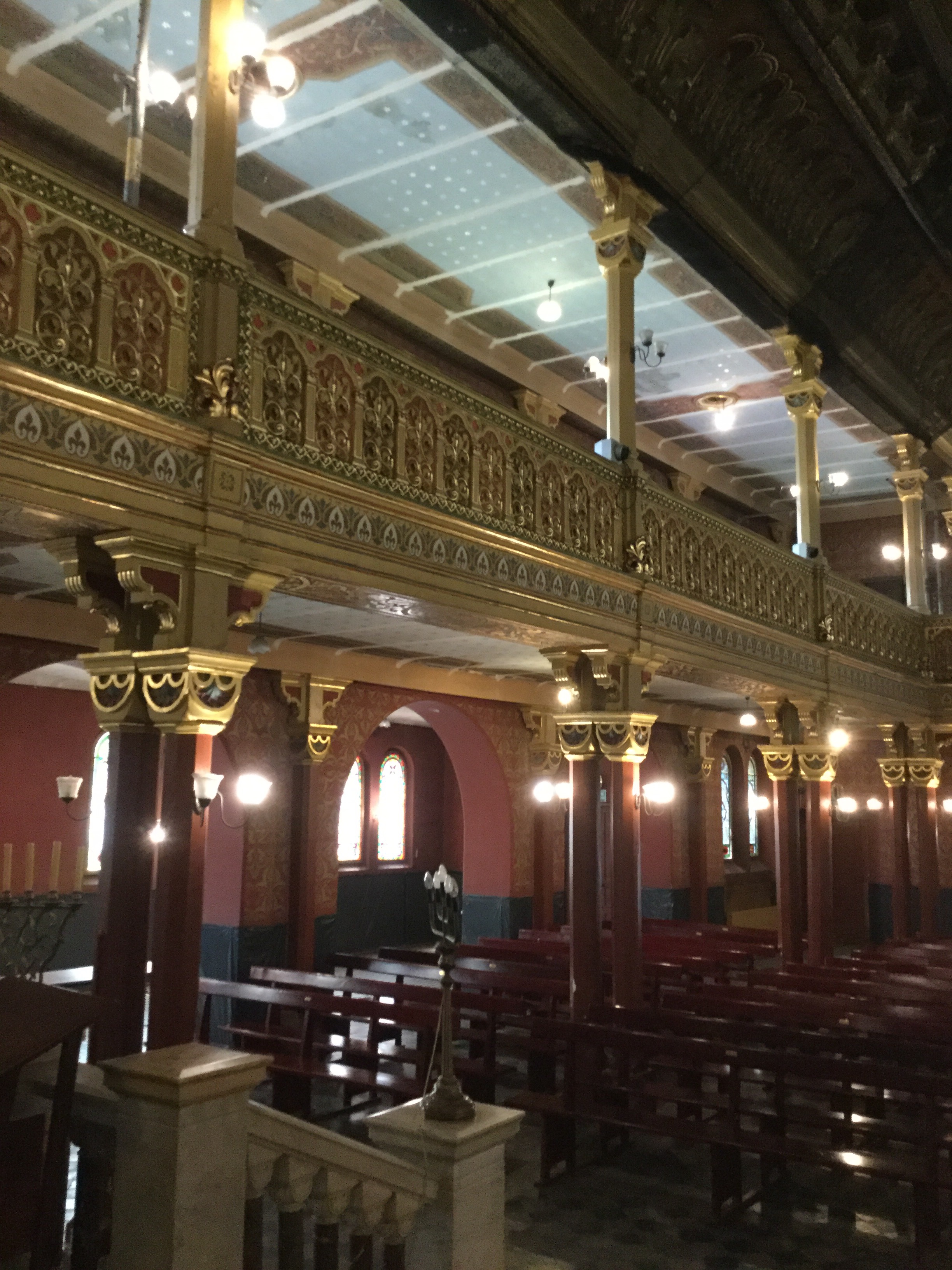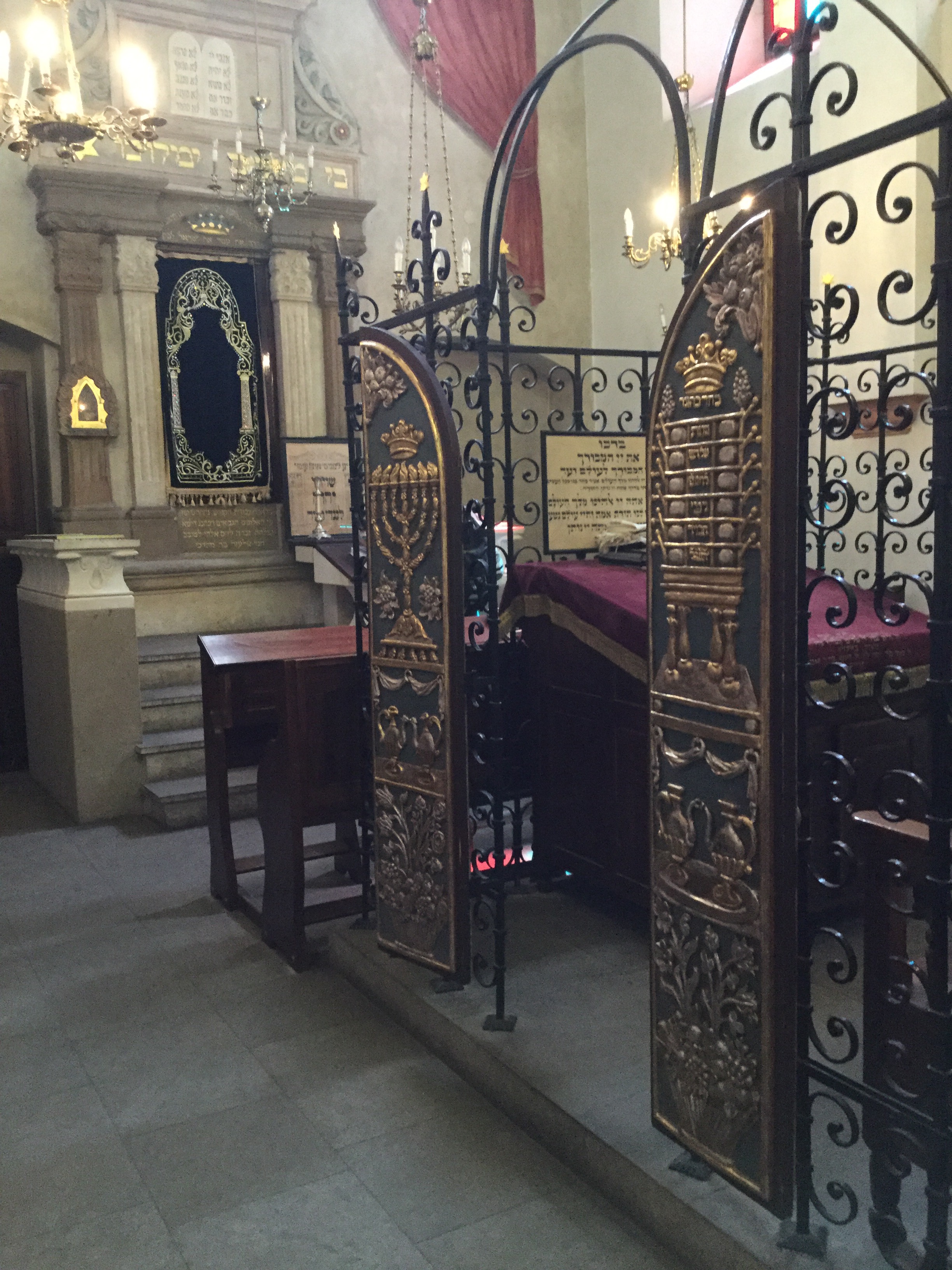 At one of them there was a cemetery. Notice all the stones that were left.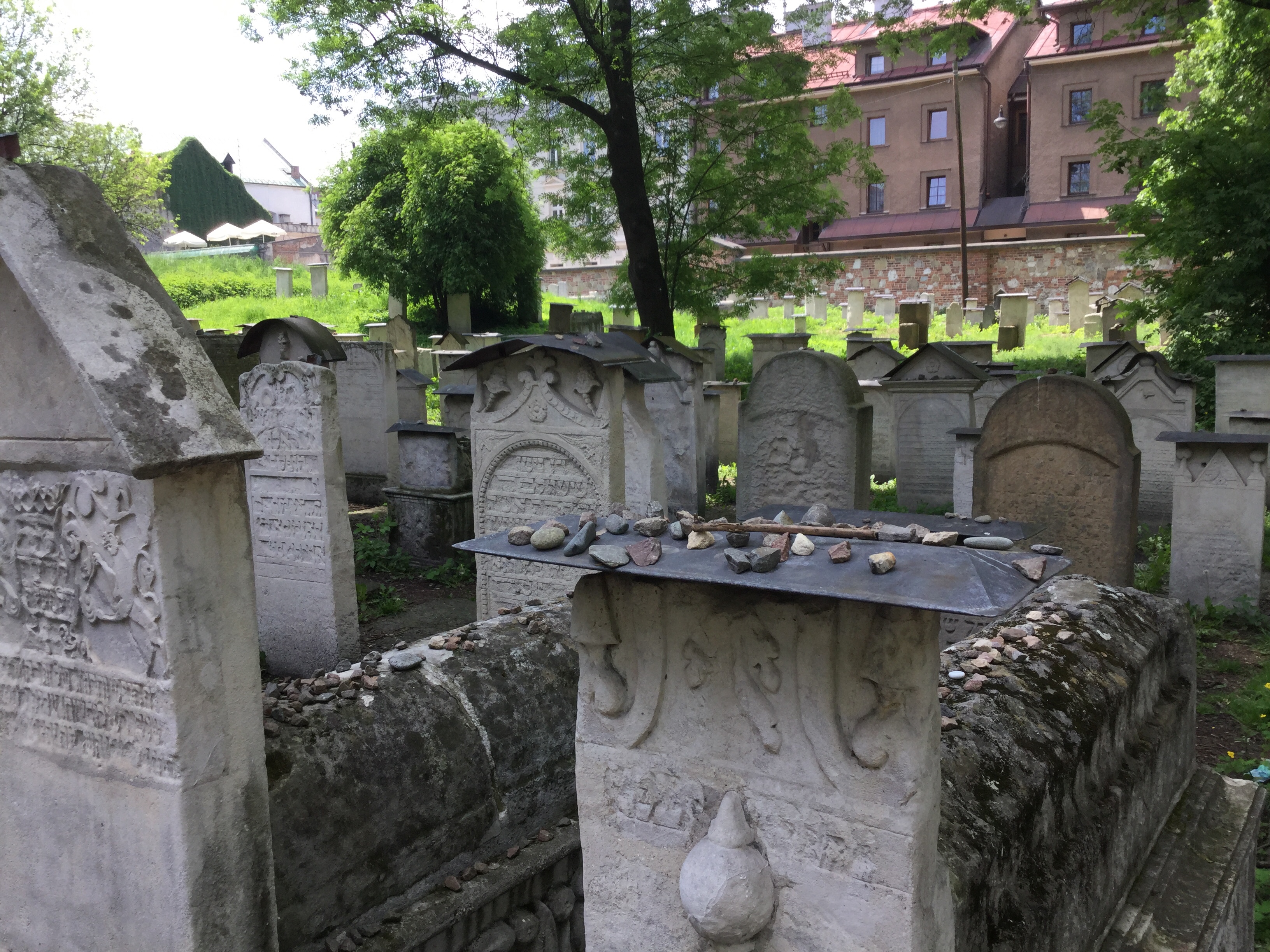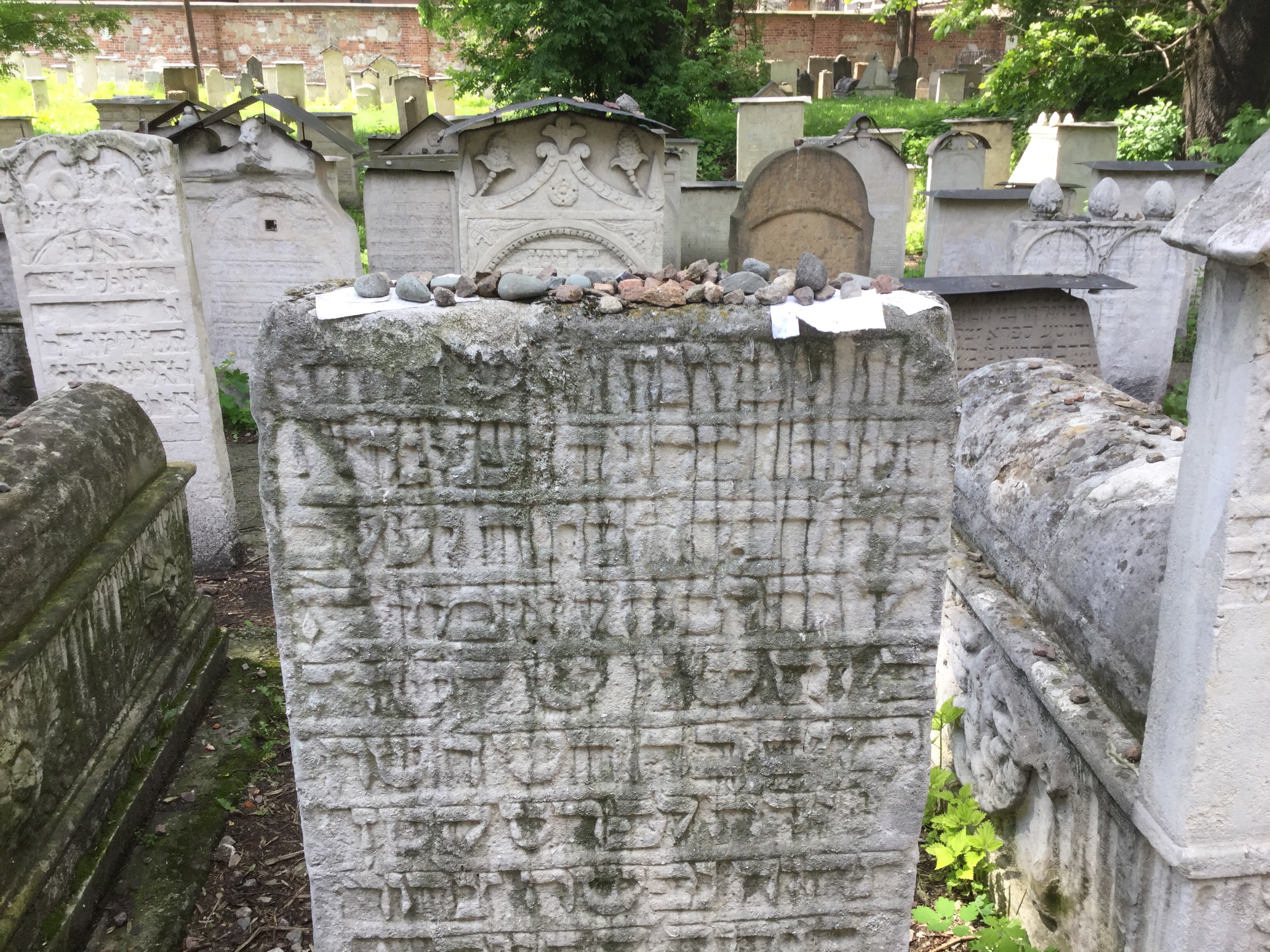 Next we encountered an historical mural of 5 Polish figures. The only one I had heard of was Helena Rubinstein who was born in the Jewish quarter.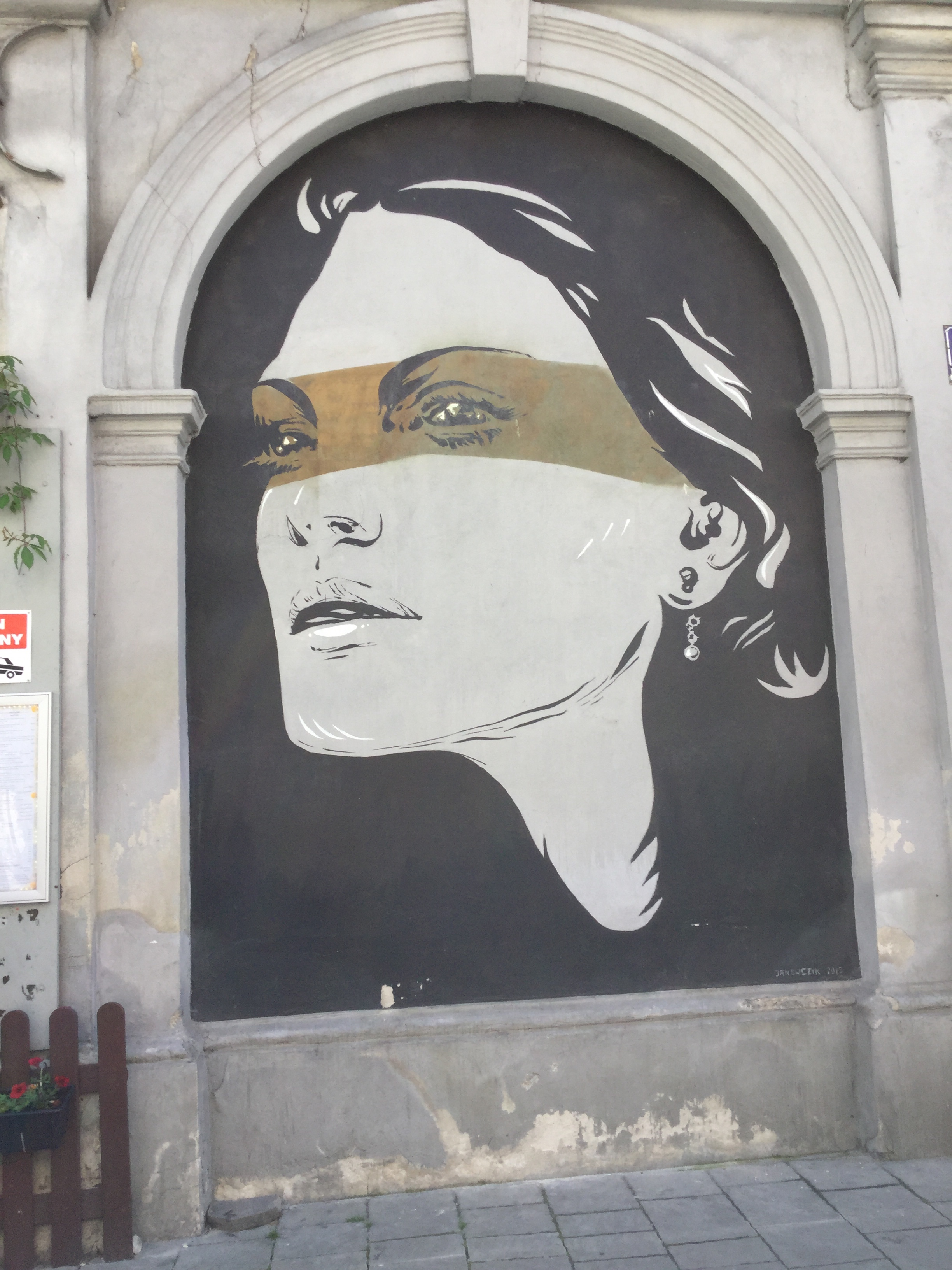 At this point we were getting hungry for lunch. Look what we came upon: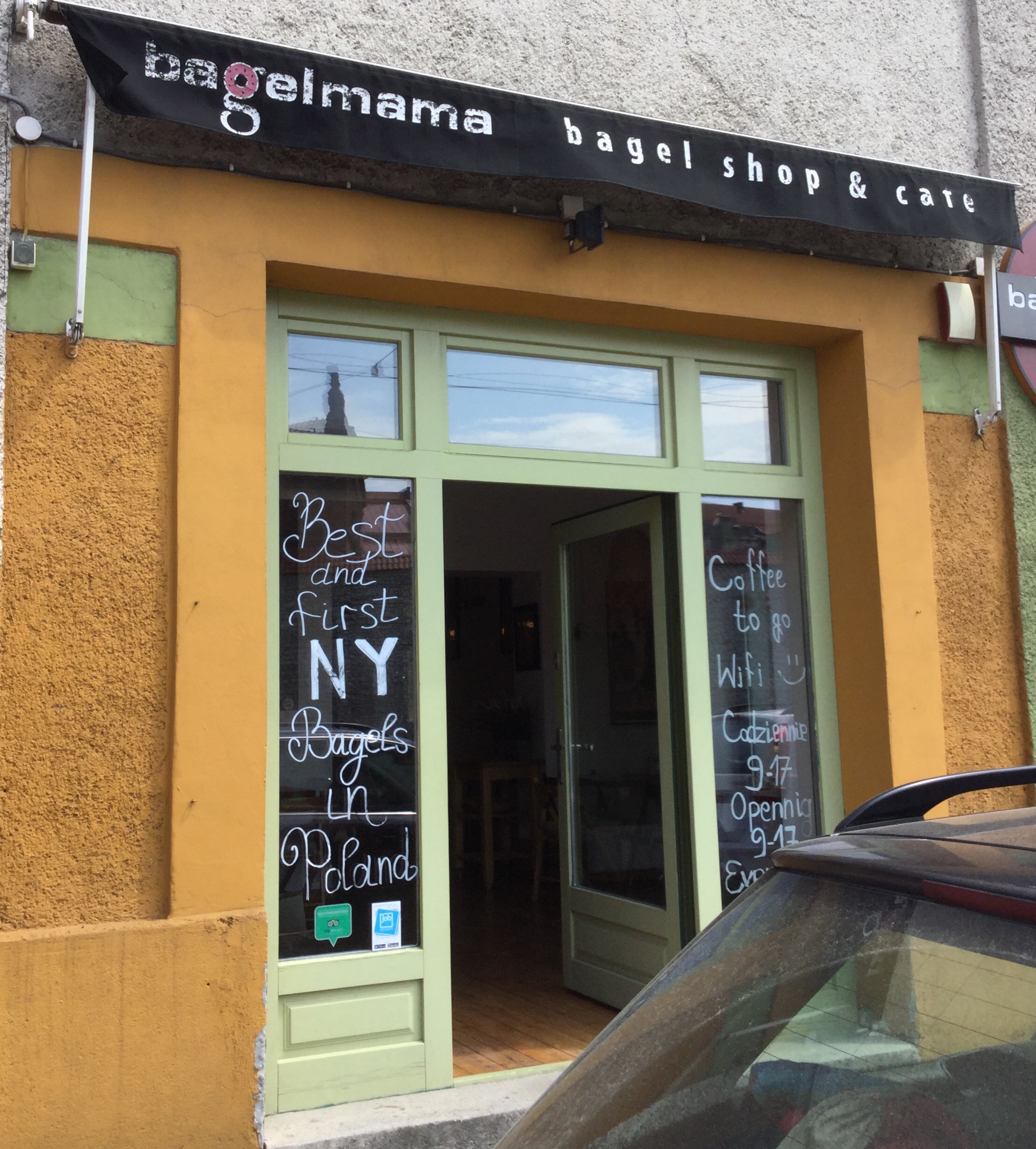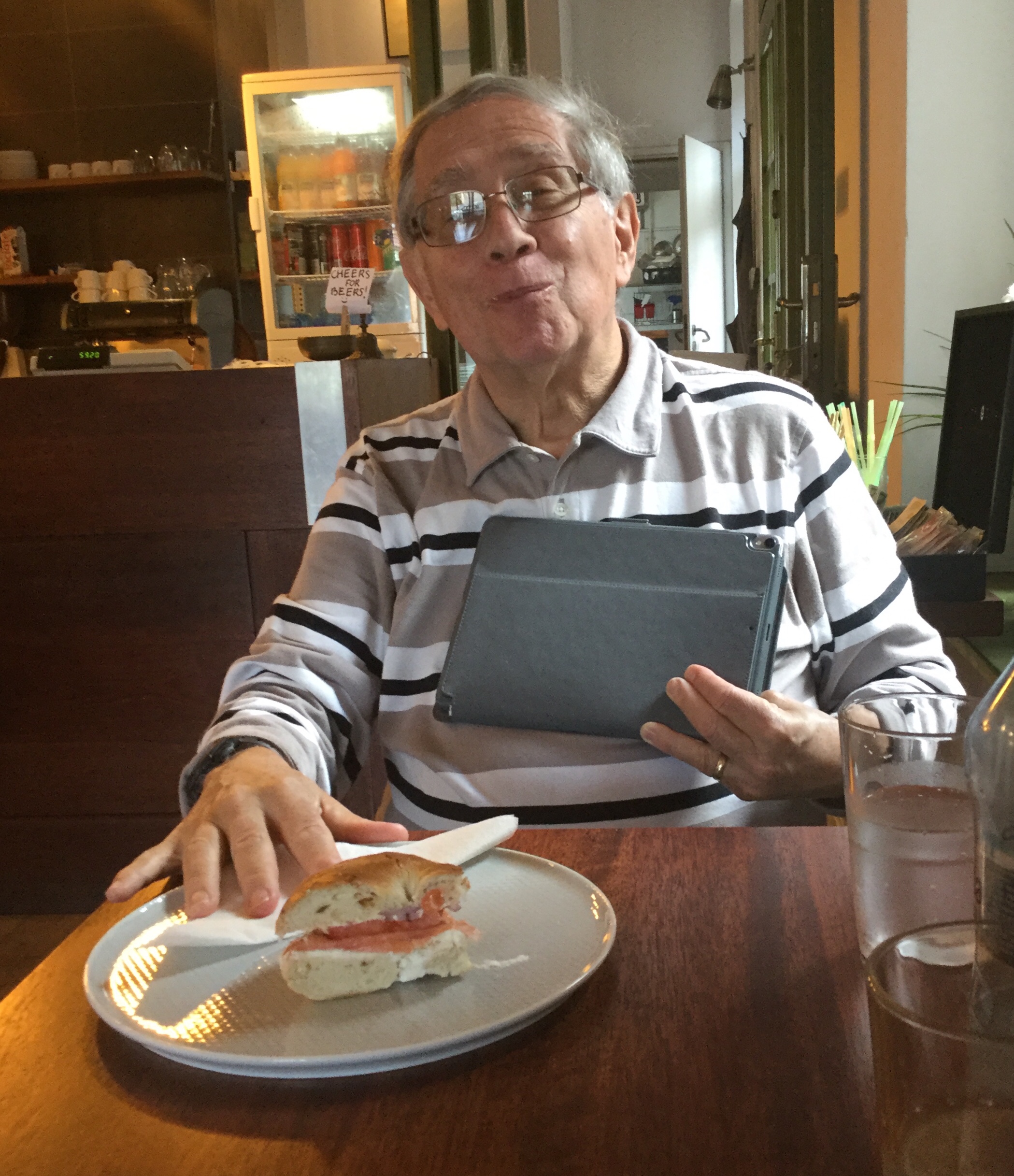 He looks happy, doesn't he? The bagel was quite good.
After lunch we went to the Galicia Jewish Museum. As we stepped inside, the heavens opened up and it poured. When we were ready to leave the museum, the rain had stopped. Talk about good timing! Planned, of course.👍 The current photographic exhibit was wonderful. It was made by the same American photographer in Poland in 1979 and 40 years later (today). It showed 2 different Polands — a sad forlorn one without any Jews and a happy hopeful one with a thriving Jewish population. It was such a good thing to see after the past day and a half of utter sadness.
From there we walked (& walked) to the Schindler's Factory Museum. I thought it would be about the factory and, of course, about Schindler, but it is actually a branch of Krakow's Historical Museum. Its permanent exhibit- Krakow Under Nazi Occupation- documents the lives of Krakow's residents as well as their oppressors during WWII. There was, however, a reconstruction of Schindler's office.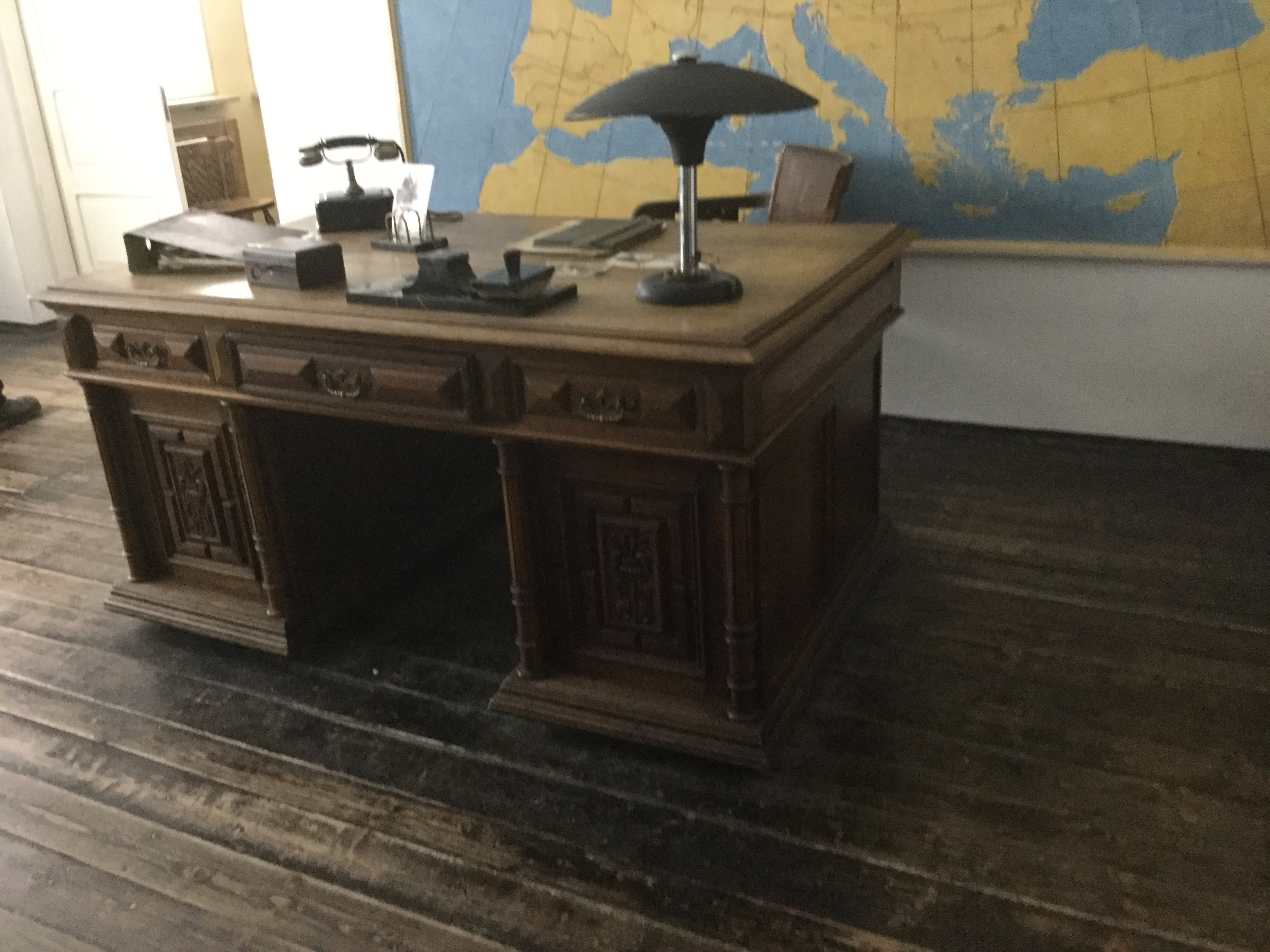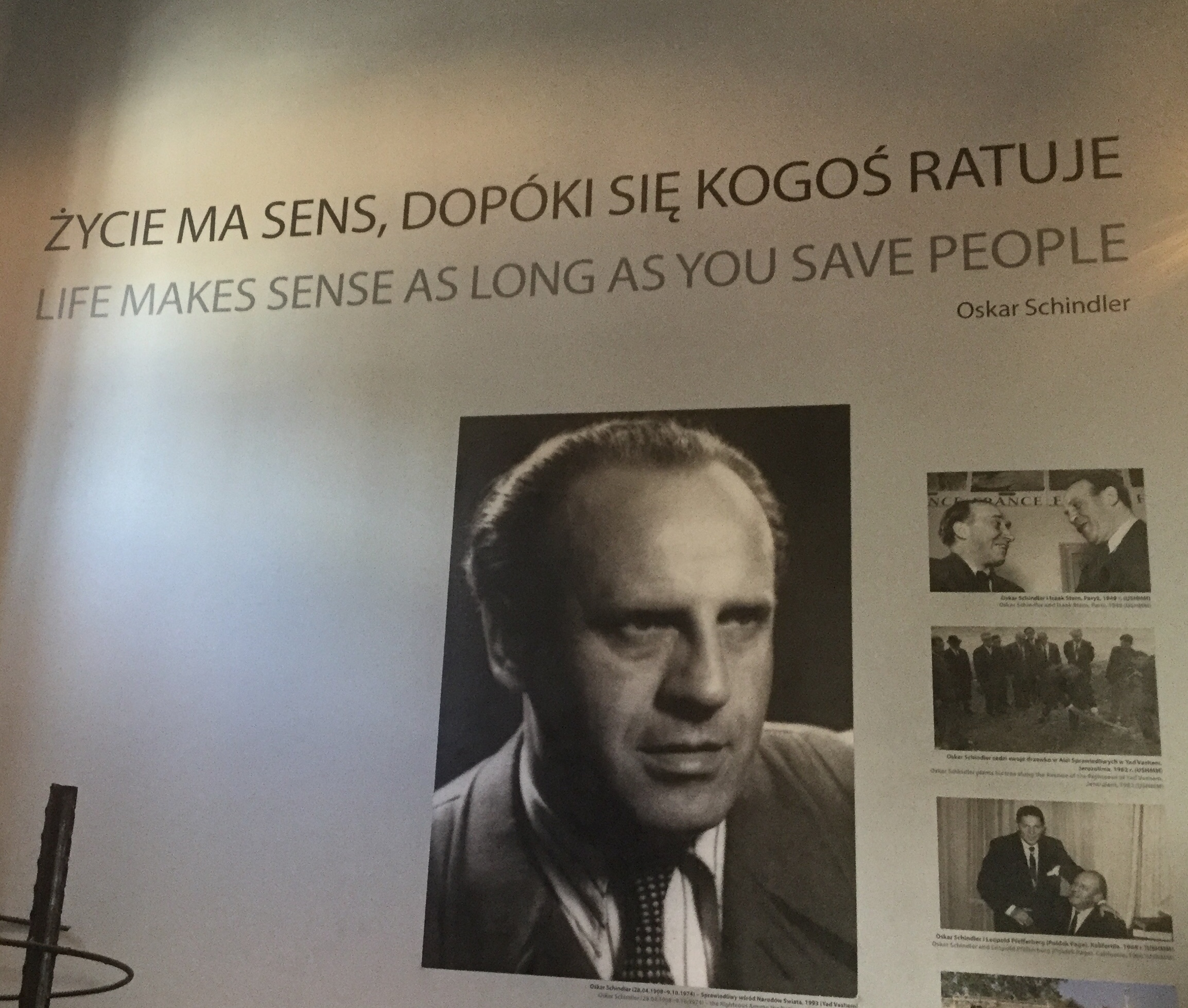 For a total change of pace we next went to the Museum of Contemporary Art. I wasn't too impressed, but there were a few things I liked.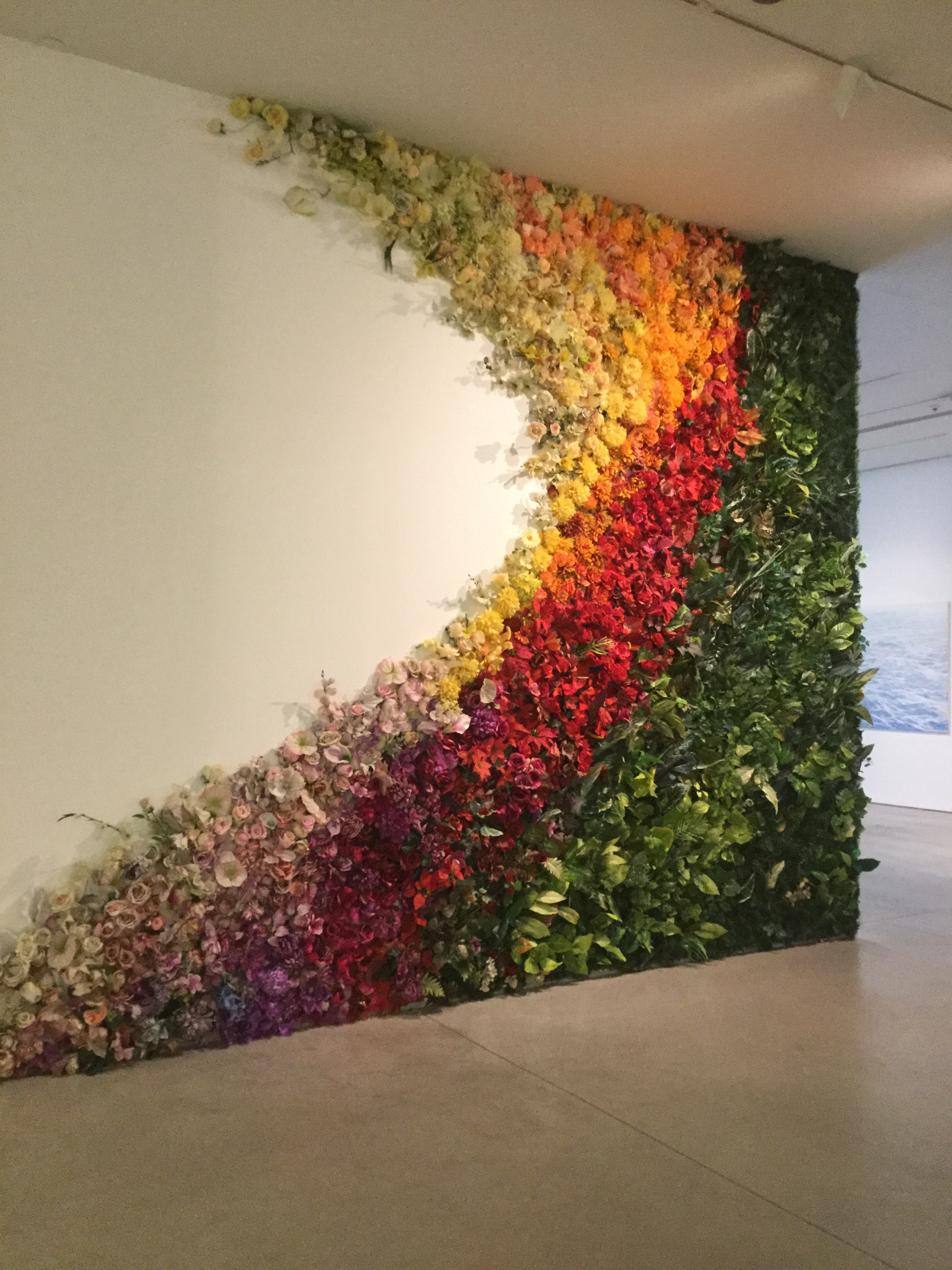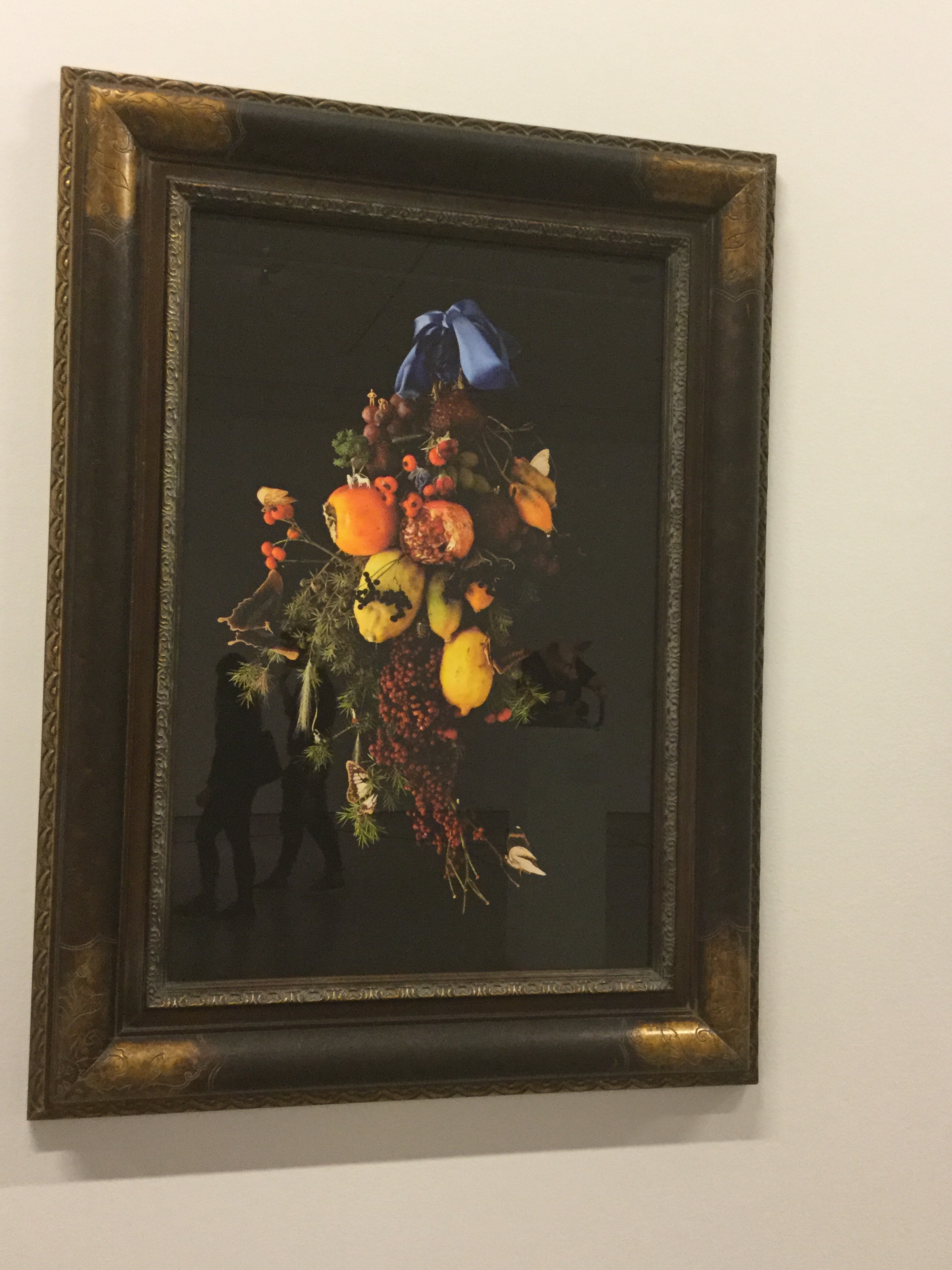 There was a glass and ceramic center across the street from the museum, but alas it was closed on Sundays; ah well.
Lastly, we went to find (& it took a little looking), a fragment of the Krakow ghetto wall. Ironically, they look almost like grave markers.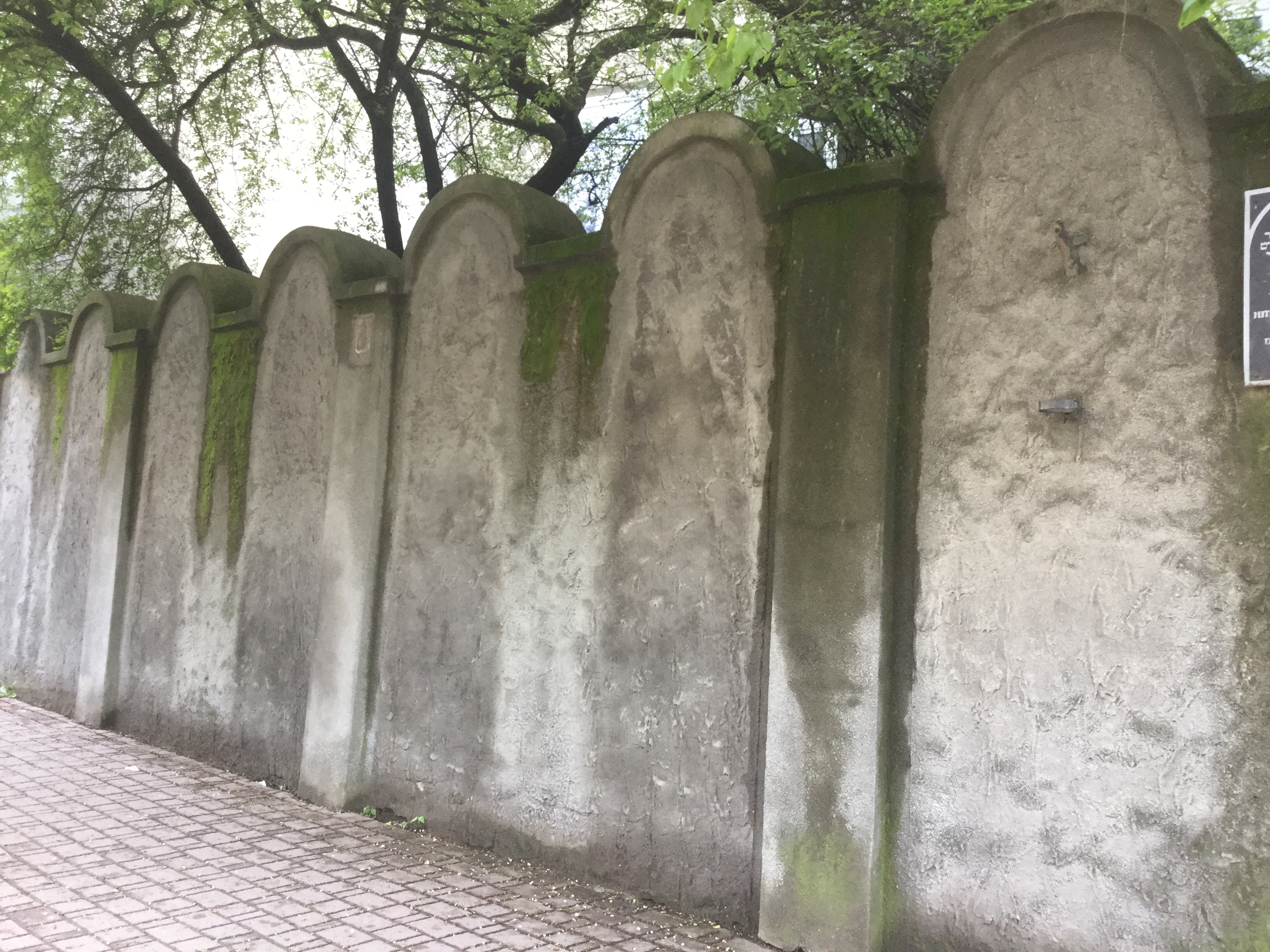 We were pretty wiped out by then. We walked 15,000 steps today. We got an Uber cab in no time at all and the moment we got into our hotel room, it started to pour again. Talk about timing (or planning or karma); take your pick!
Dinner was delightful; another high end Polish restaurant I found in Wine Spectator. We were the only ones in the restaurant. It was quite odd. We were told they had been full at lunch time and packed last night (Saturday night), but that Sunday night was "different". We finally had pirogi; they were OK. I had a mushroom dish that was quite nice and again we were given (on the house) a cherry liqueur. It was a nice end to our stay in Krakow.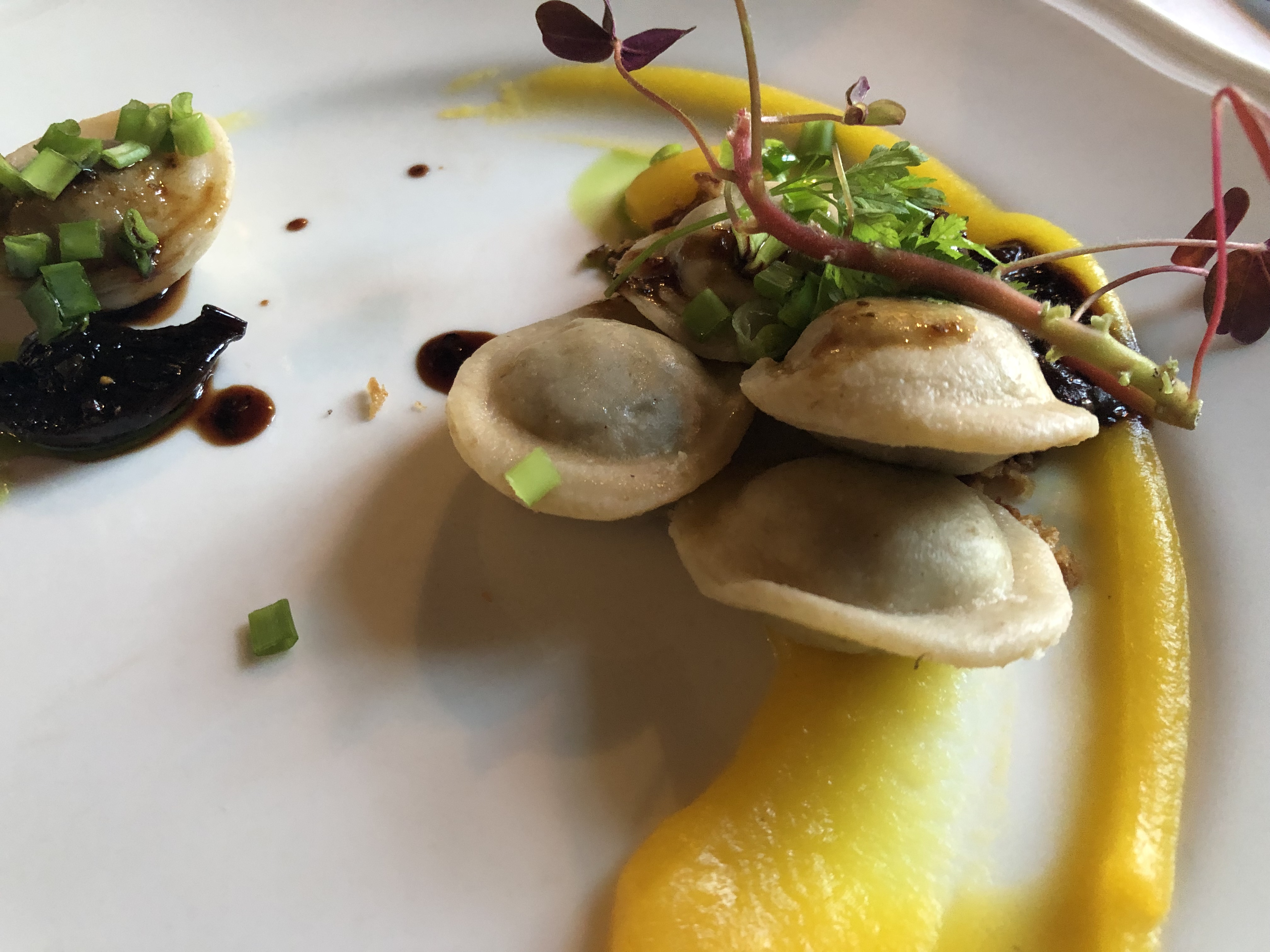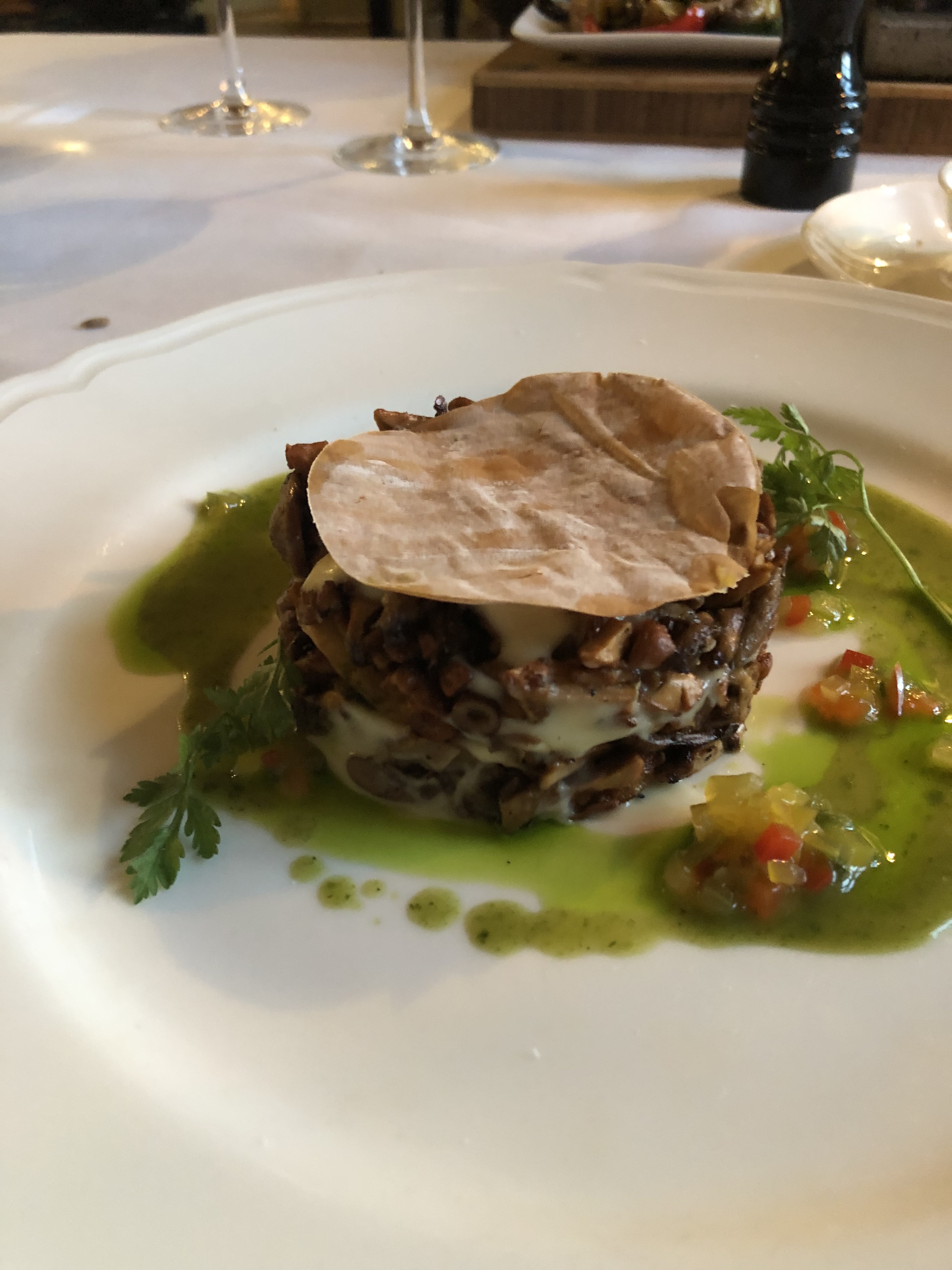 Tomorrow will bring new adventures. Stay tuned and stay in touch.
Until the next report, I remain your roving reporter.
❤️
Irene