Dear Loyal Readers,
It's been 3 years since my last travel blog. I am so happy to be writing one again. Truth be told: what I'm happy about is that we are on a sightseeing trip. We are spending a few days in a town that is known for its large number of museums (& we all know how much I enjoy going to museums 😀).
We arrived here on Thursday afternoon & I promptly took us to several galleries, none of which were noteworthy. On Friday morning we started our museum expeditions in earnest at the Dali Museum, one of St. Pete's best known museums. Here's the outside of the museum.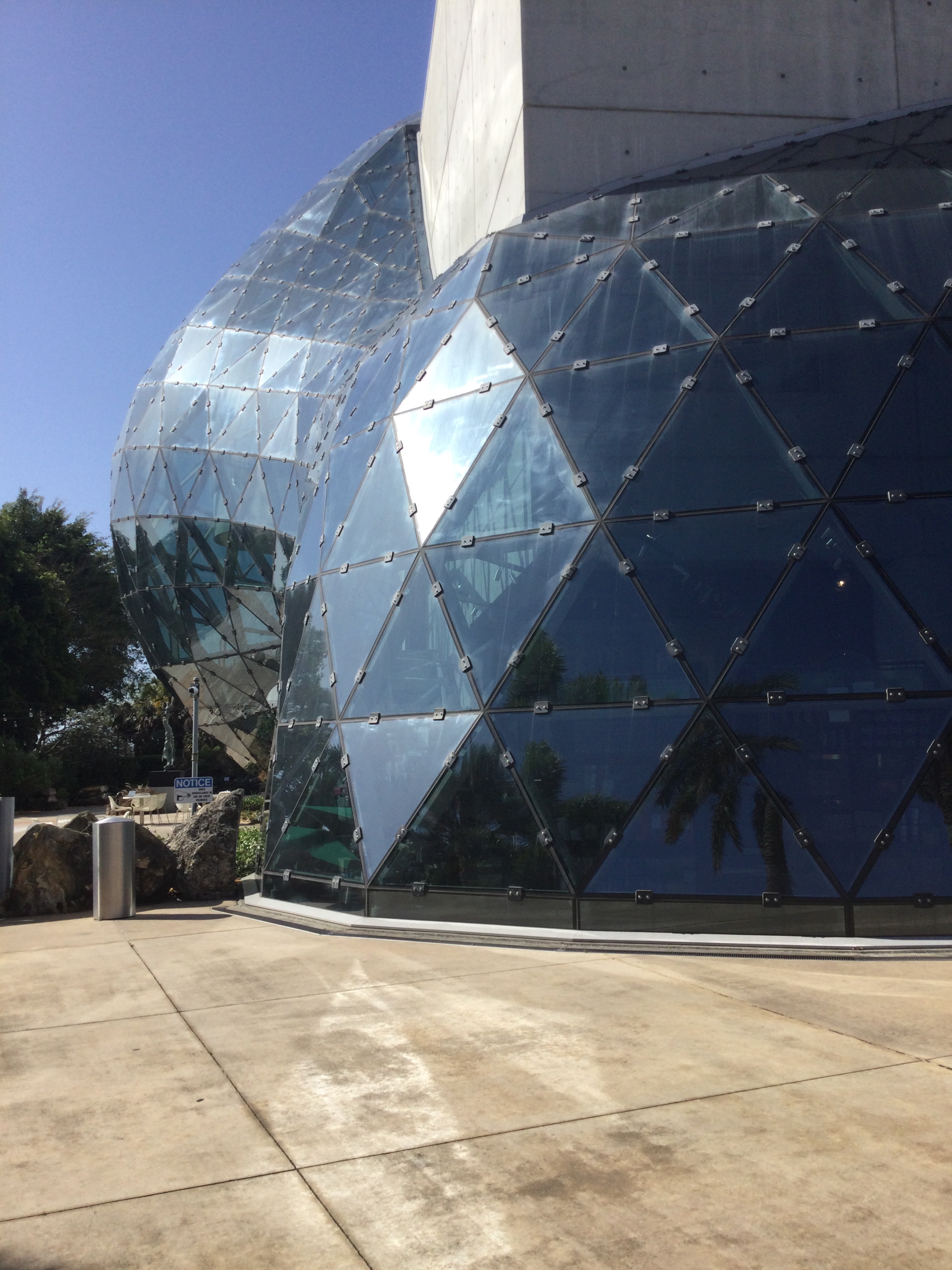 Having recently seen the Surrealist exhibit at the Met, I had become more familiar with this type of art. However, I've never seen so many Dali paintings at once. It was quite an experience and it was made even better by the excellent app from the museum that one can download. If you come here, I highly recommend doing so. The exhibit started (as many exhibits do) with Dali's early work. Here's a example: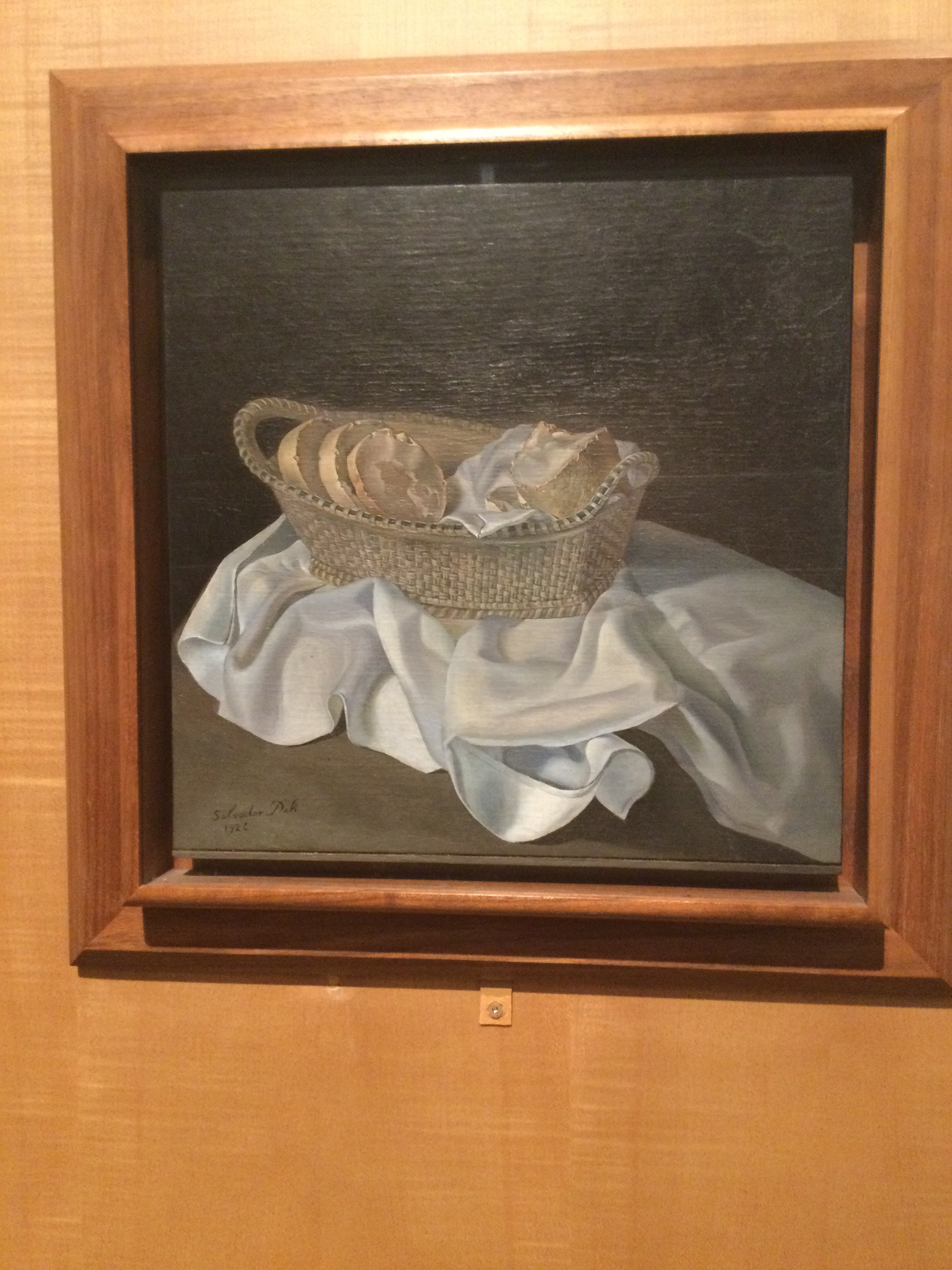 Hard to believe that this beautiful representative painting was done by Dali.
Here is a painting that is more what one usually thinks of as typical Dali: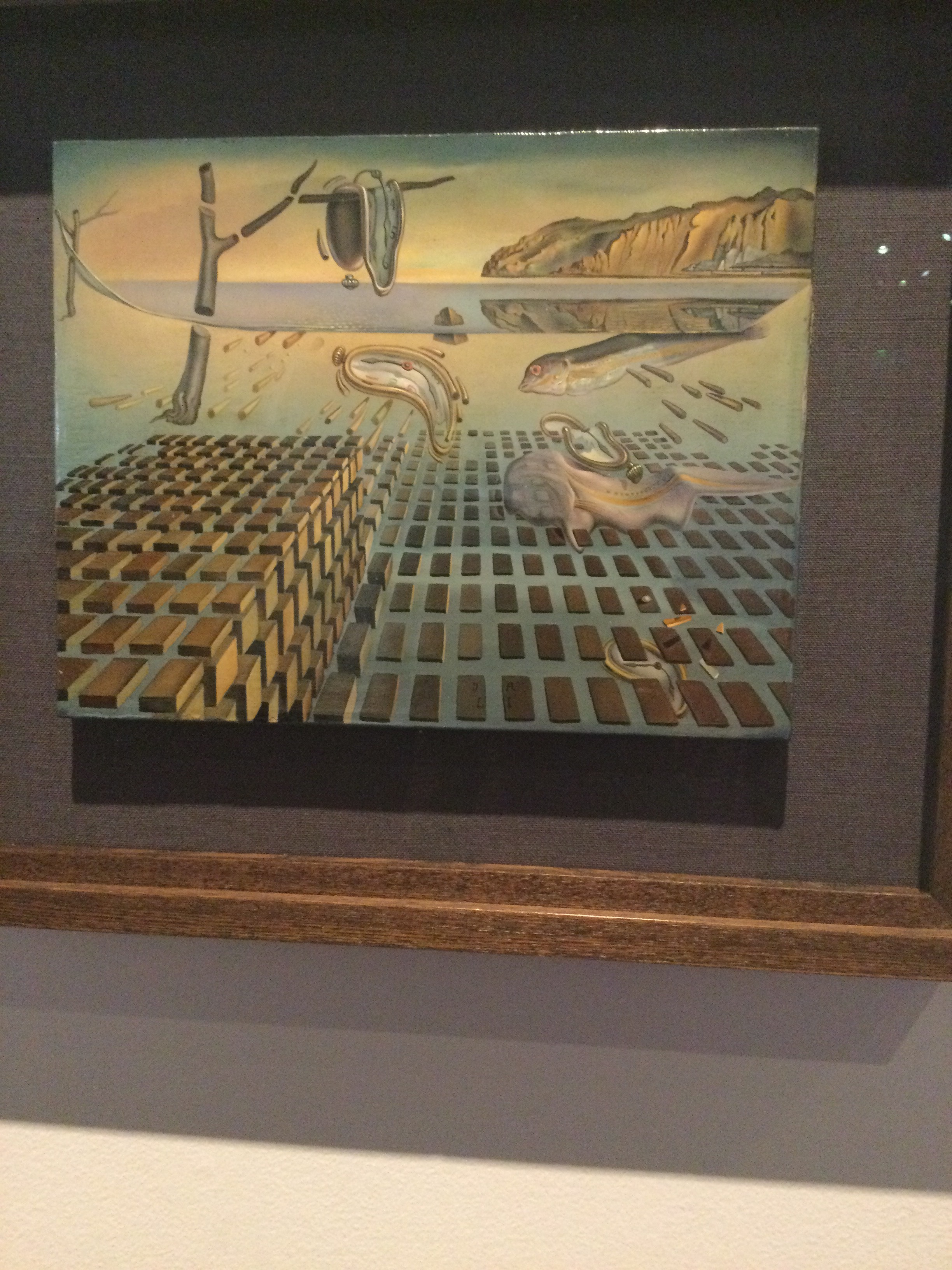 As luck would have it, the Dali Museum currently has a Picasso exhibit as well. Picasso did have his Surrealist phase.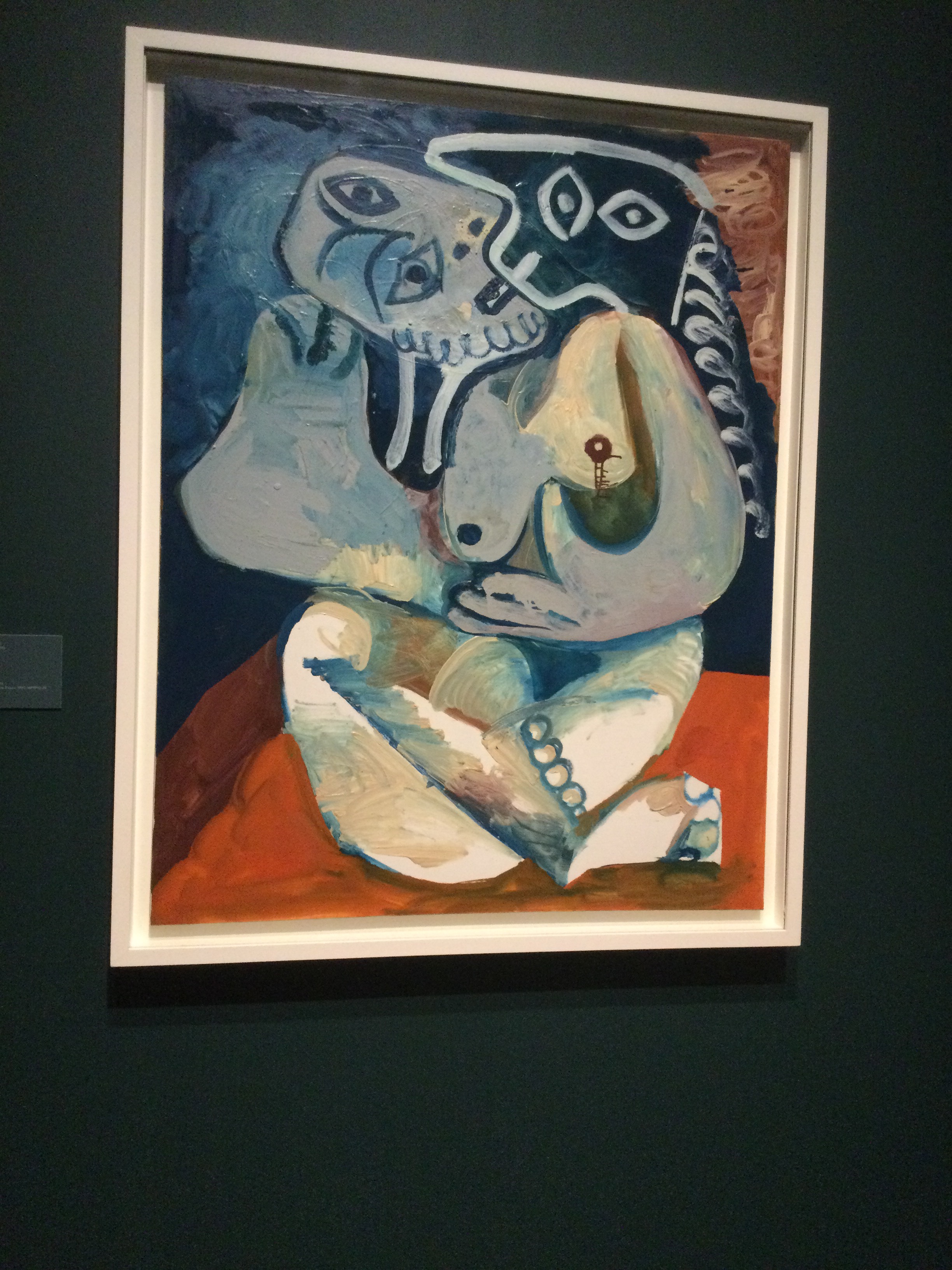 Museum #2 on my agenda was the Dr. Carter Woodson African American Museum– a totally different type of experience than the Dali Museum. Dr. Woodson is known as the father of Black History Month. Back in 1926 he proposed & launched the first February observance of Negro History week which became Black History Month in 1976. He chose February because Feb.12th was Lincoln's birthday and February 14th is the accepted birthday of Frederick Douglass. The museum's current exhibit is devoted to Dr. Woodson's many writings (more than 30 books) about the history of African-Americans.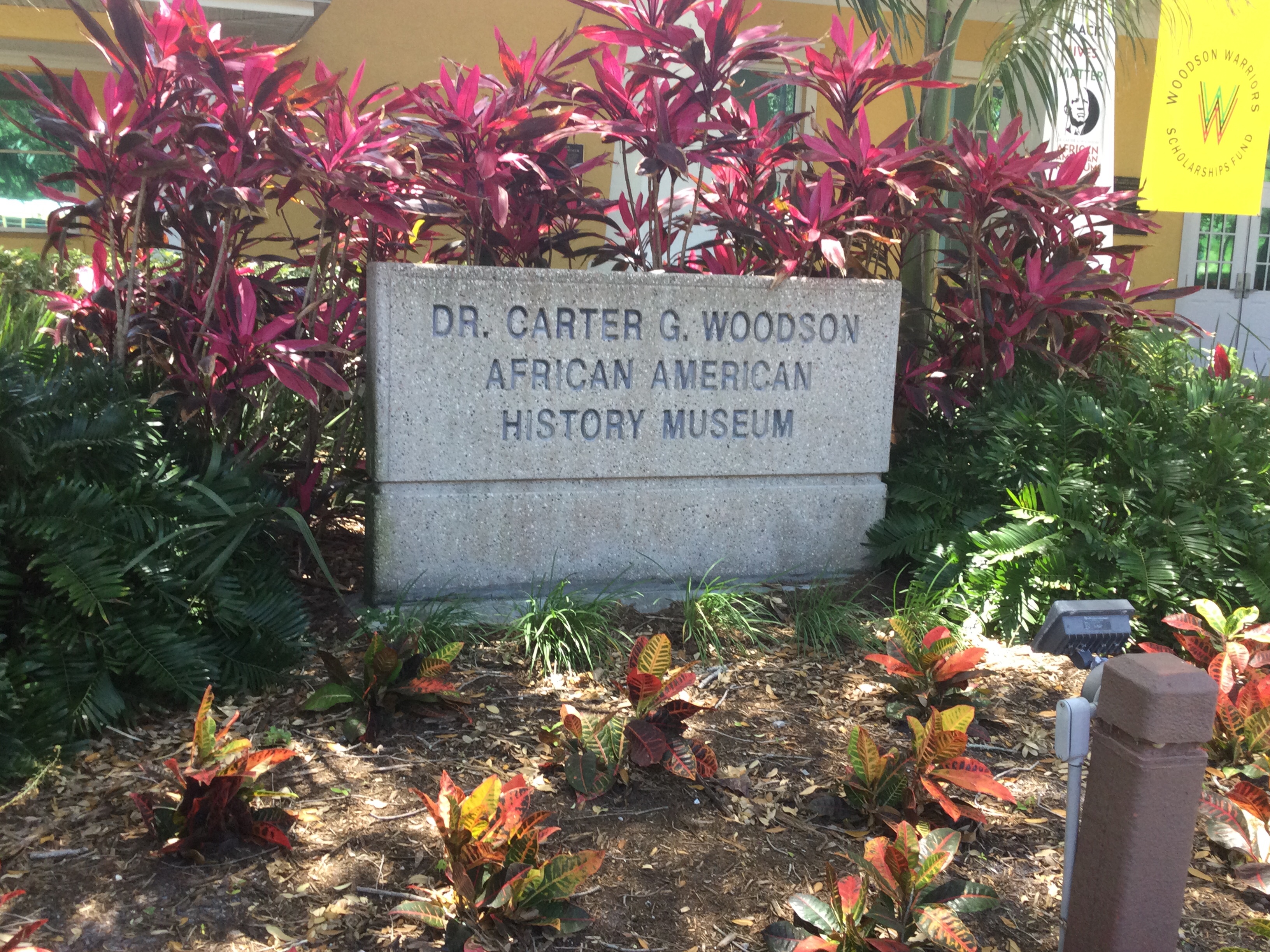 We then visited a few more art galleries and jewelry shops. I got a pair of cute earrings.
Saturday was quite eclectic with a variety of different types of museums. We started at the Museum of American Arts & Crafts Movement which was the highlight of the day. The museum itself is a beautiful work of art. Here's the staircase: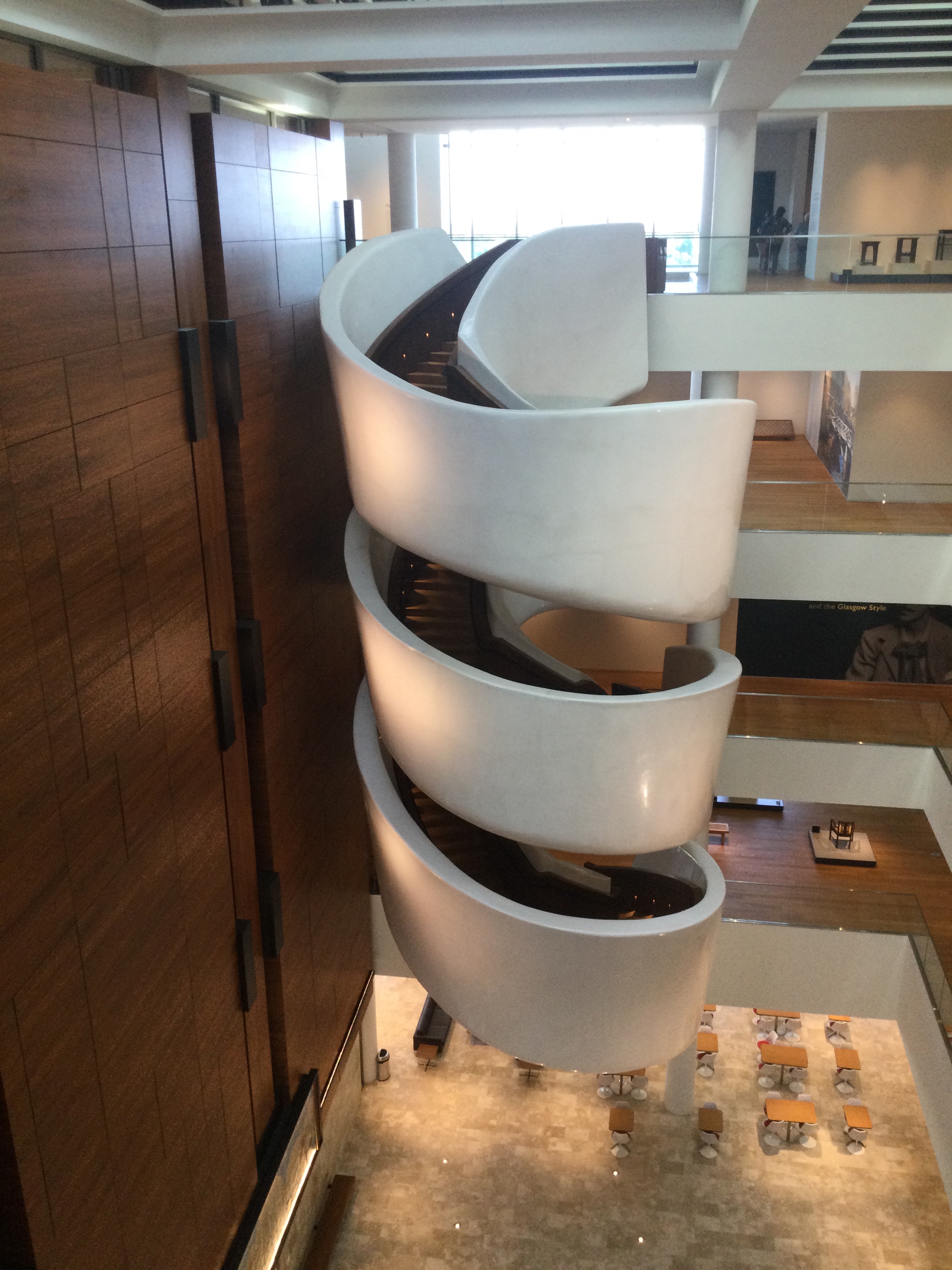 The Arts & Crafts Movement was developed in England during the second half of the 19th century. Advocates believed that industrialization produced inferior machine-made objects. They wanted tasteful & simple handmade objects with ornaments derived from nature. The museum includes American examples of furniture, tiles, pottery & lamps. Here are a few of my favorites: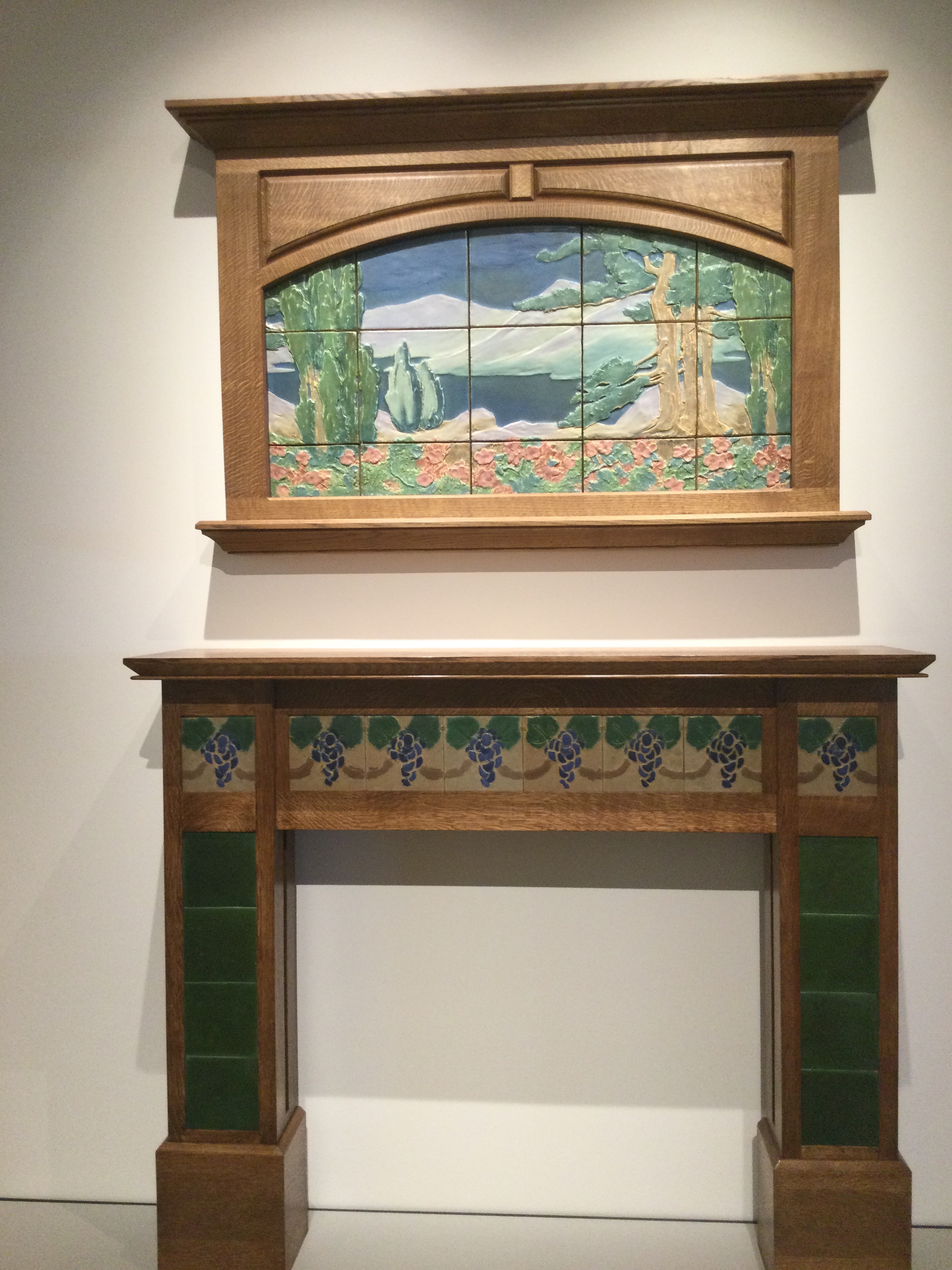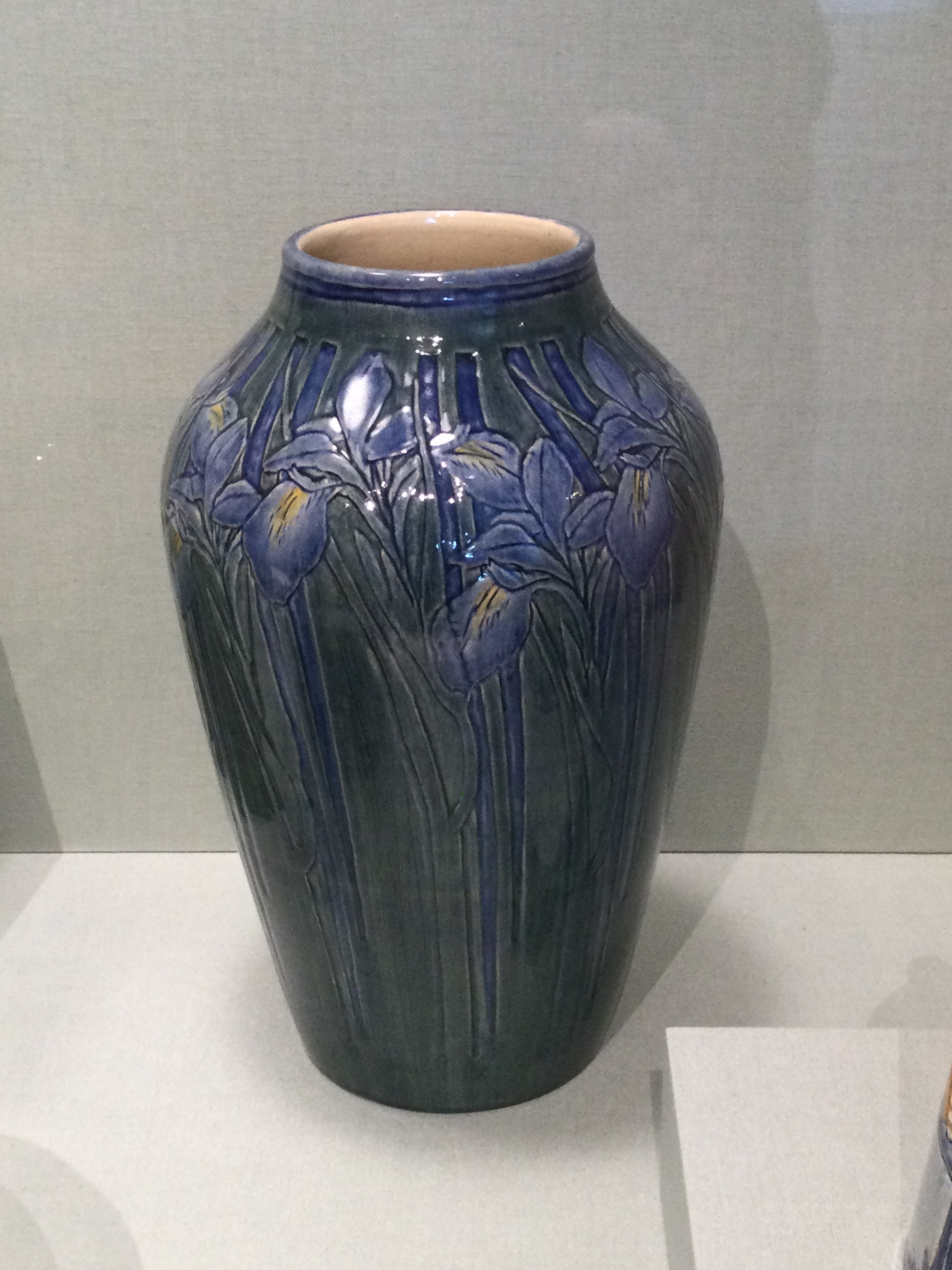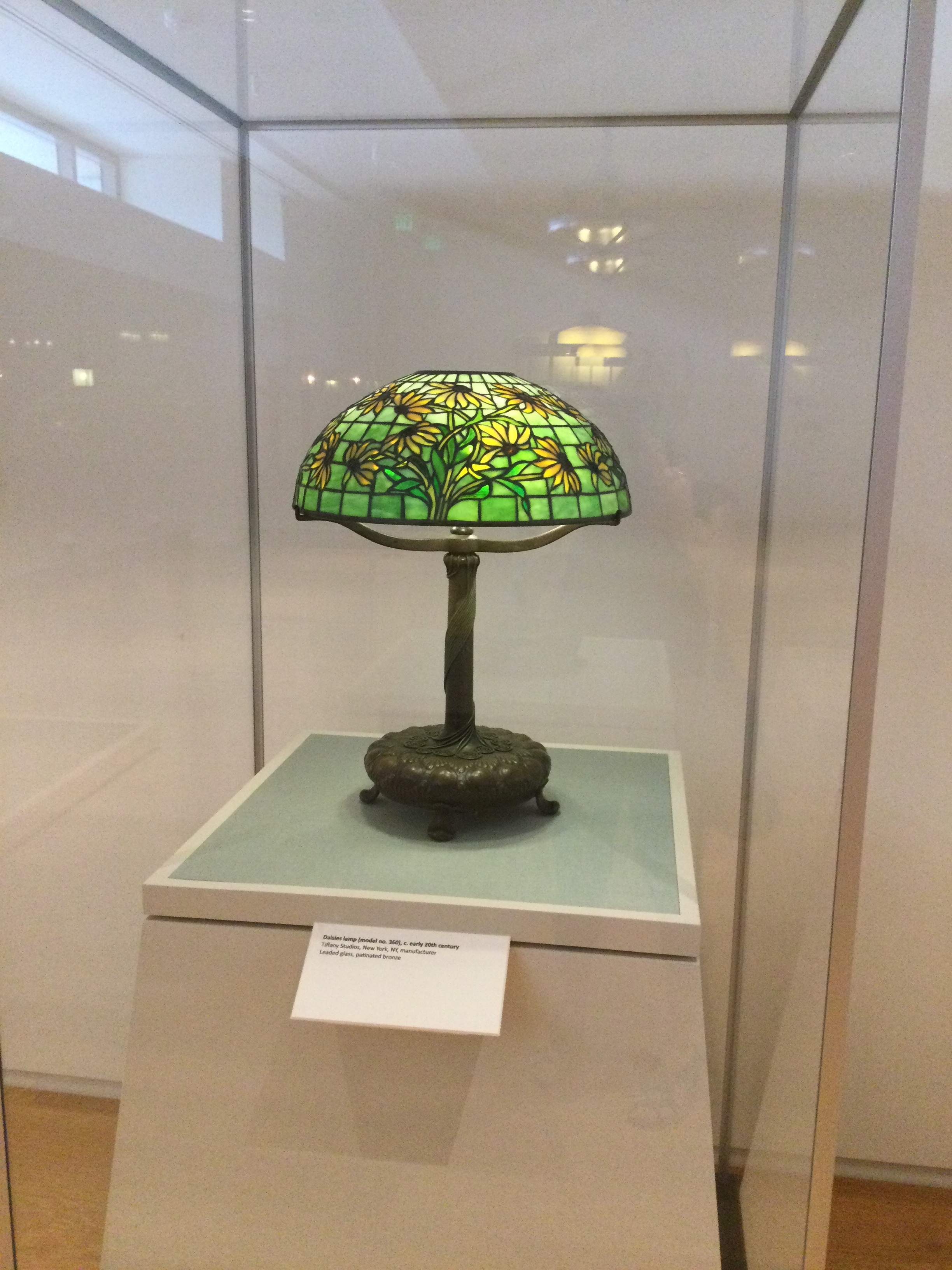 From there we went to the Florida Holocaust Museum — from a high to a low. Having been to several Holocaust museums (including the supreme one in Washington DC), we were not overly impressed. Here's an actual railroad car that took Jews to a concentration camp: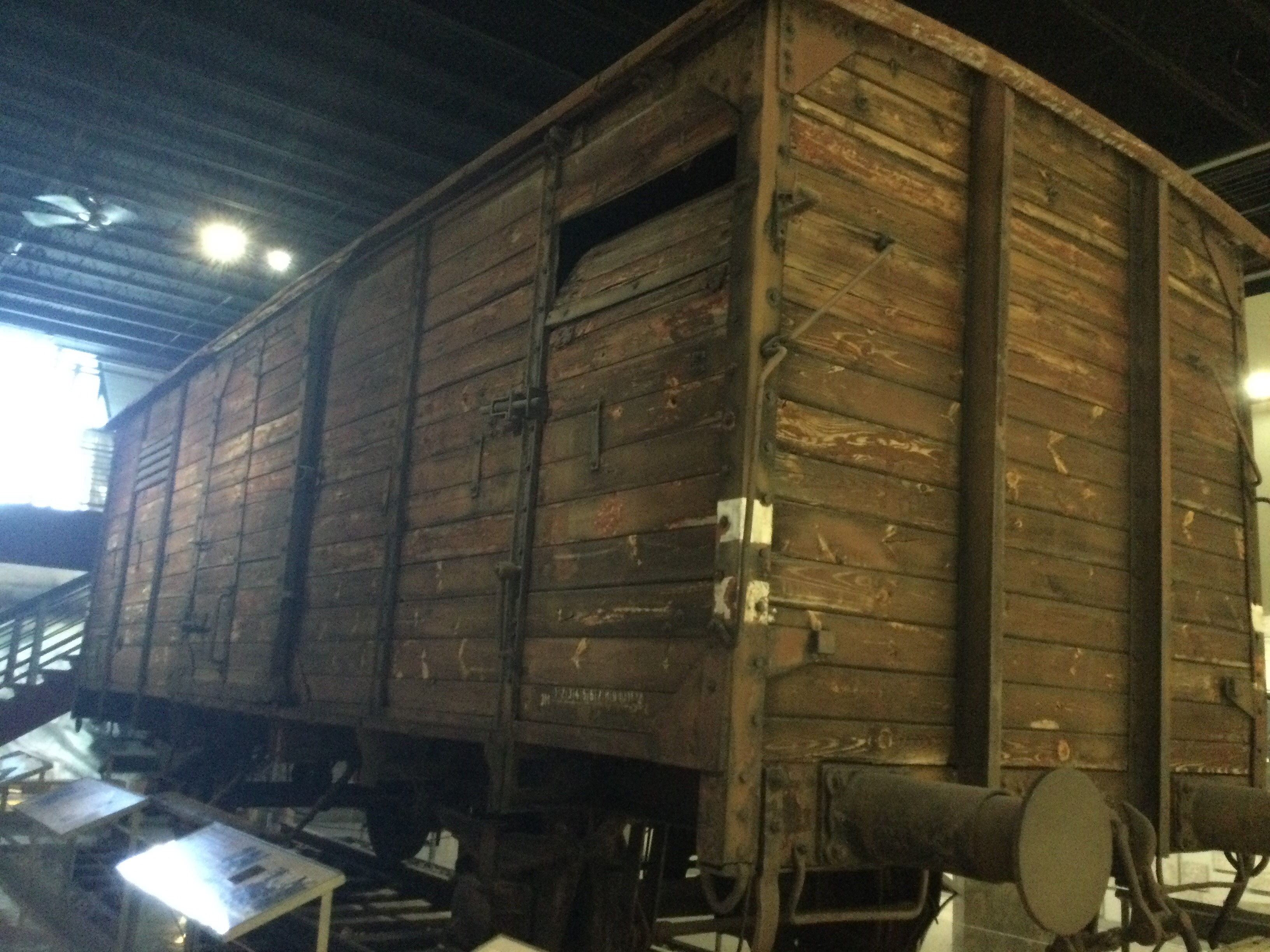 At this point we needed a break and stopped for a nice lunch outside overlooking the newly renovated pier area. Our last museum stop on Saturday was the Museum of Fine Arts. I chose it because it currently has an exhibit by female photographers. I was not impressed. We walked through the rest of the fairly small museum. What caught my eye was this unusual painting by Norman Rockwell: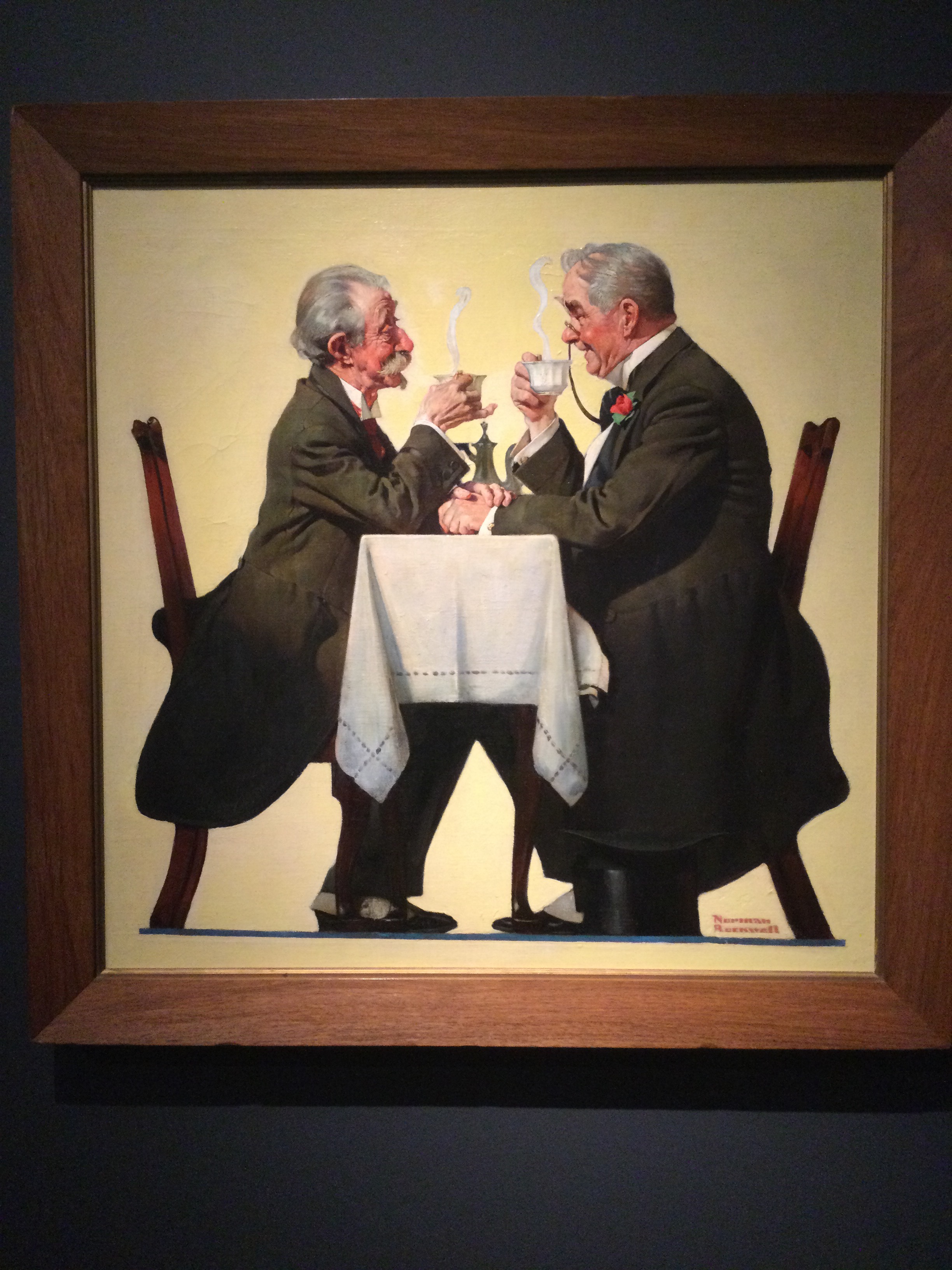 And then I found this lovely store where I bought a piece of art to hang in my living room. I'll have to take something down to make room for it. The photo doesn't do it justice.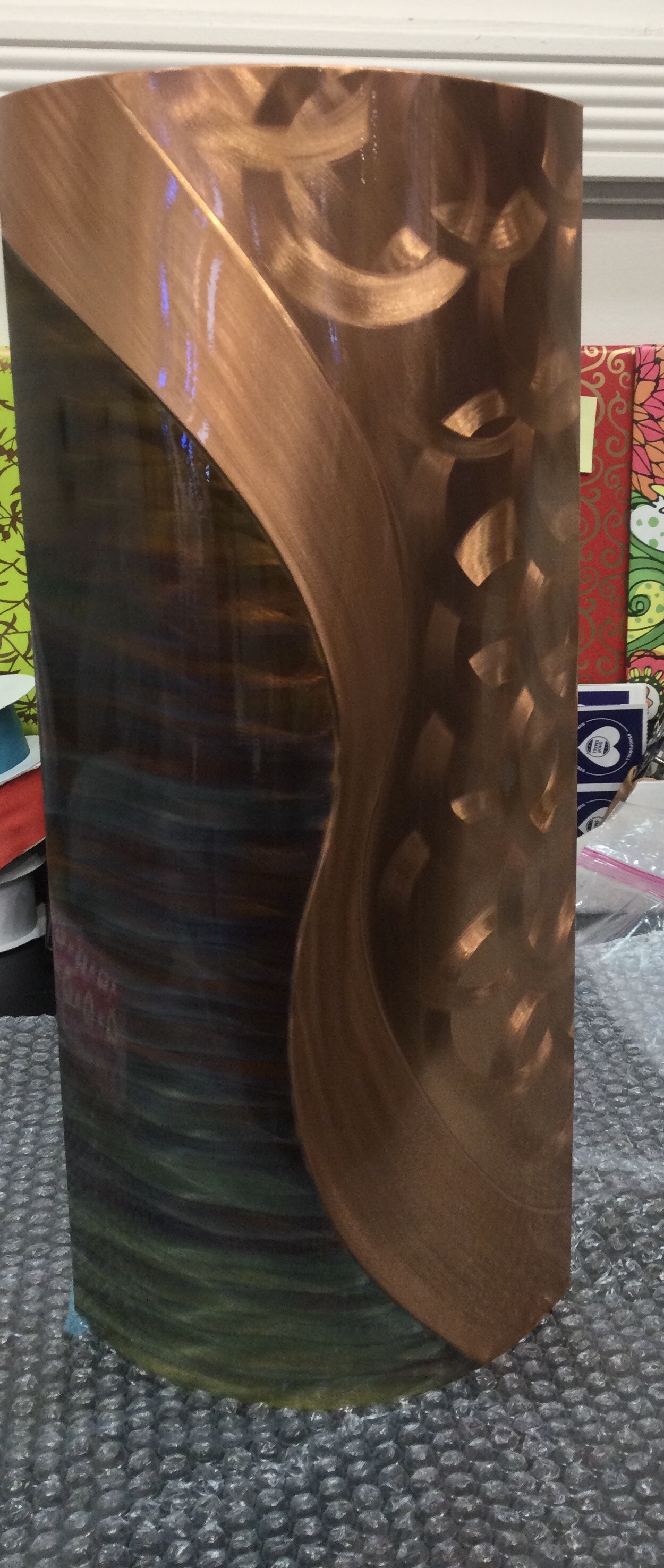 Sunday was devoted to glass. As we all know, I love and collect glass. We started at the Imagine Museum for Contemporary Glass Art. It did not disappoint. Here are a few lovely pieces: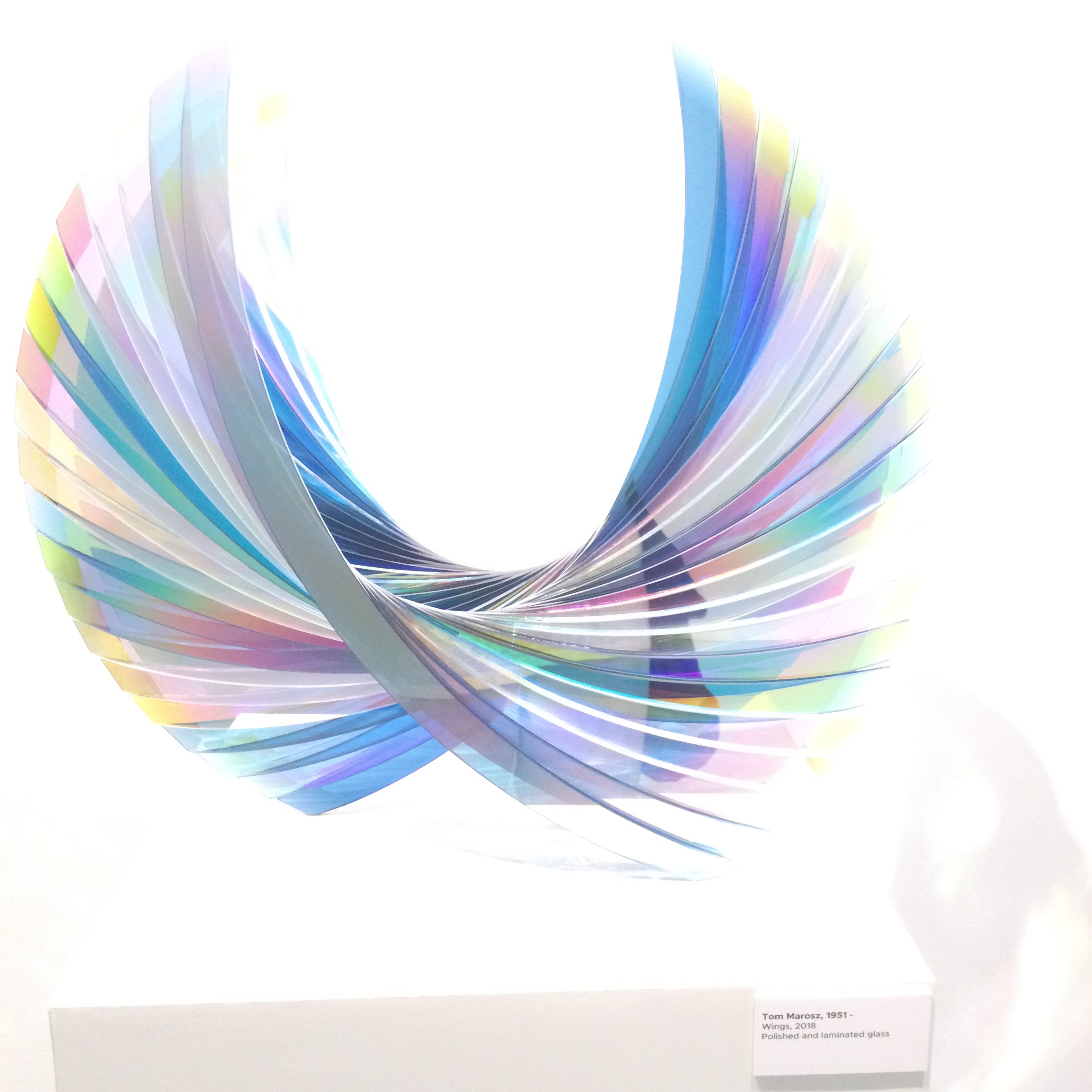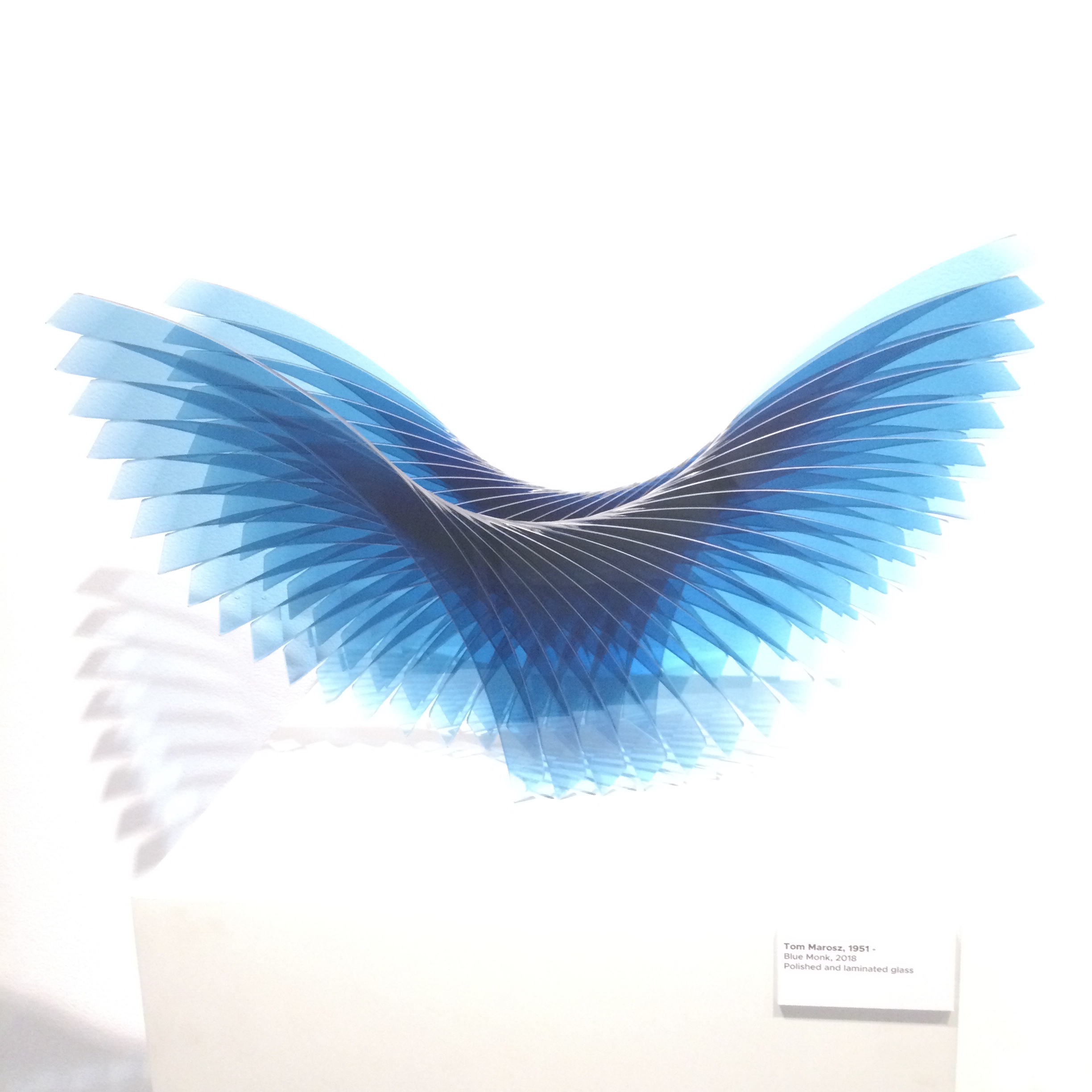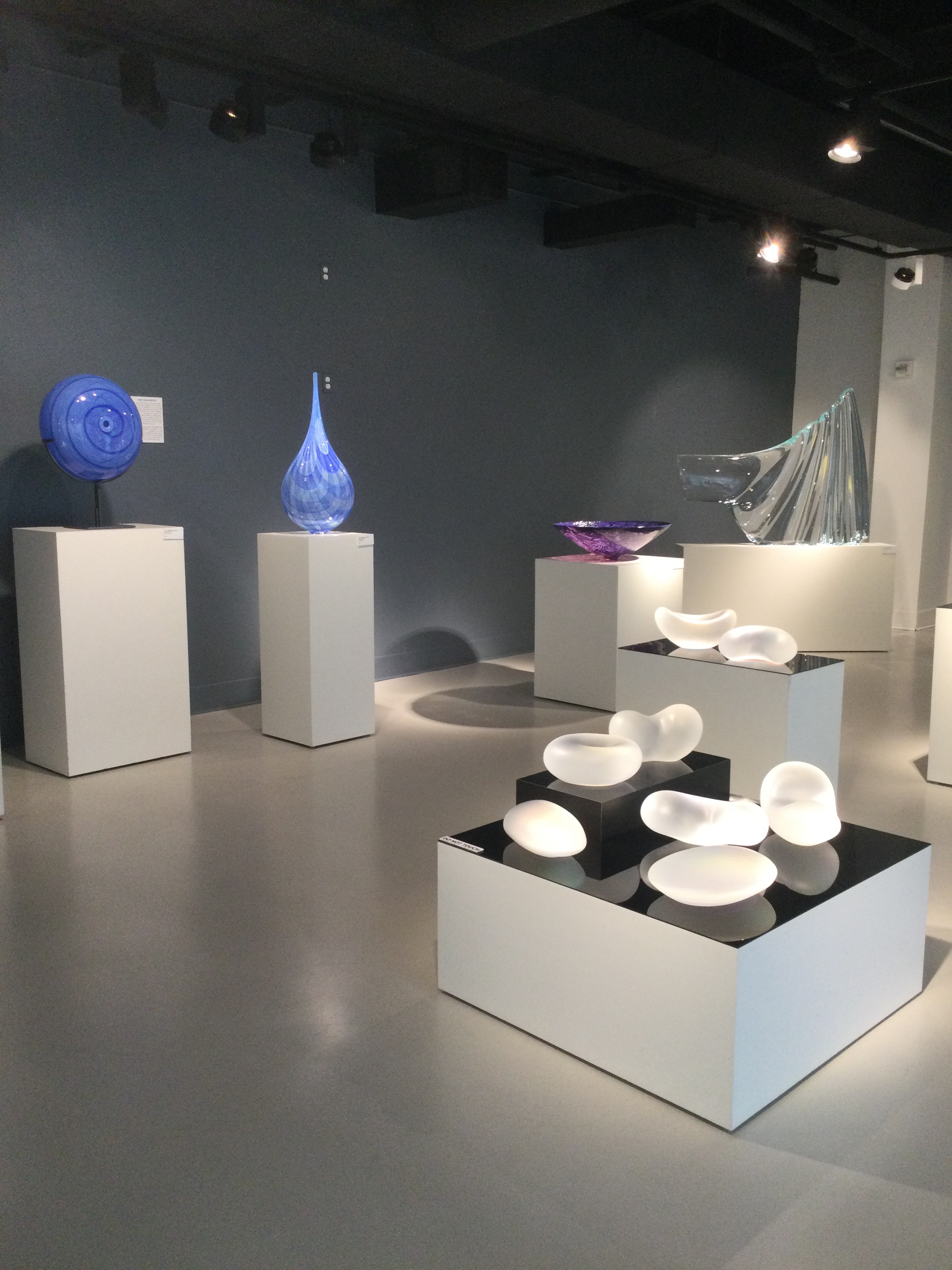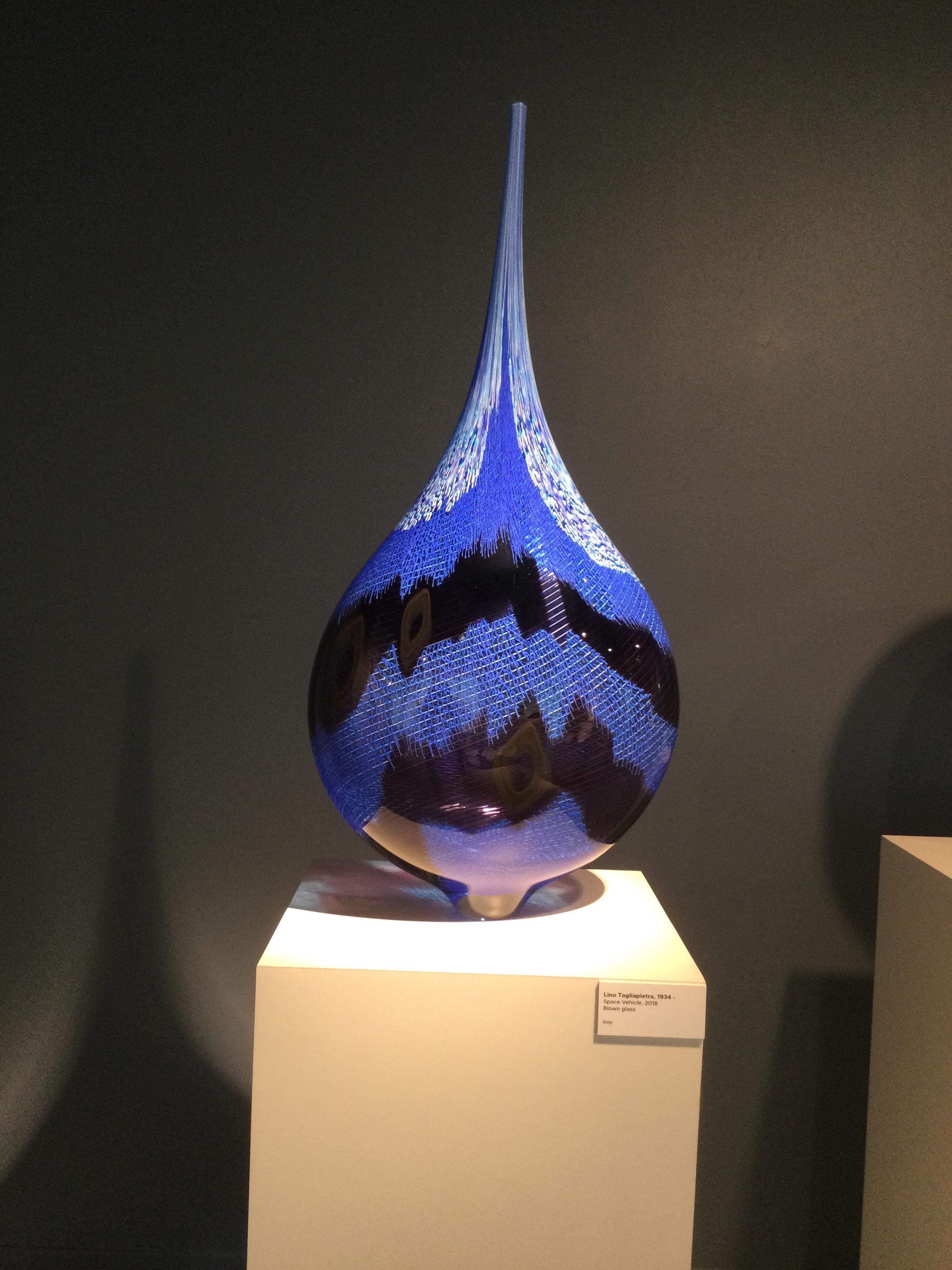 Next up was the Chihuly Collection. Having seen his work so many times, there were no great surprises. Still, there were many beautiful pieces plus an interesting little video about his process. Here are a few examples: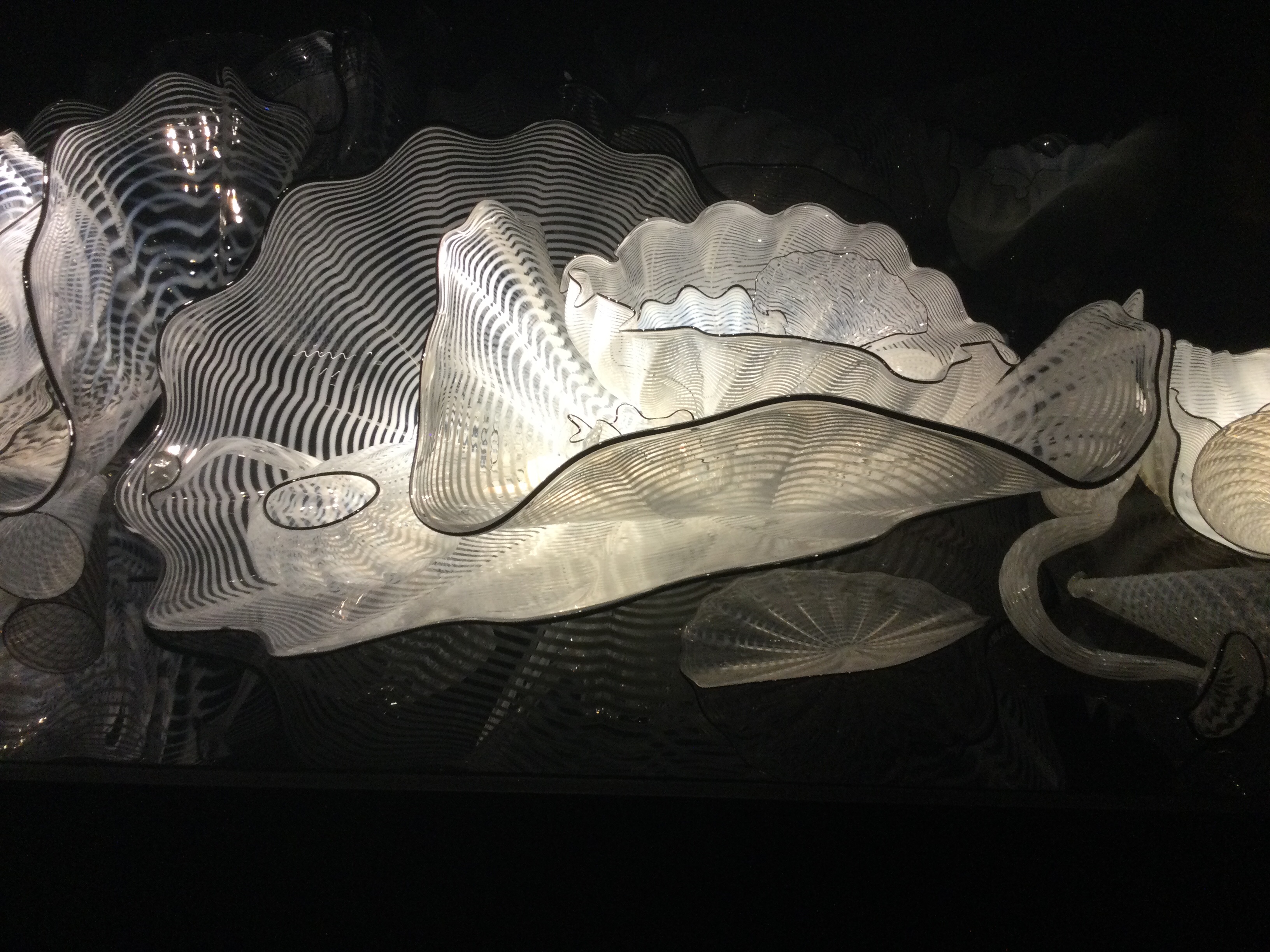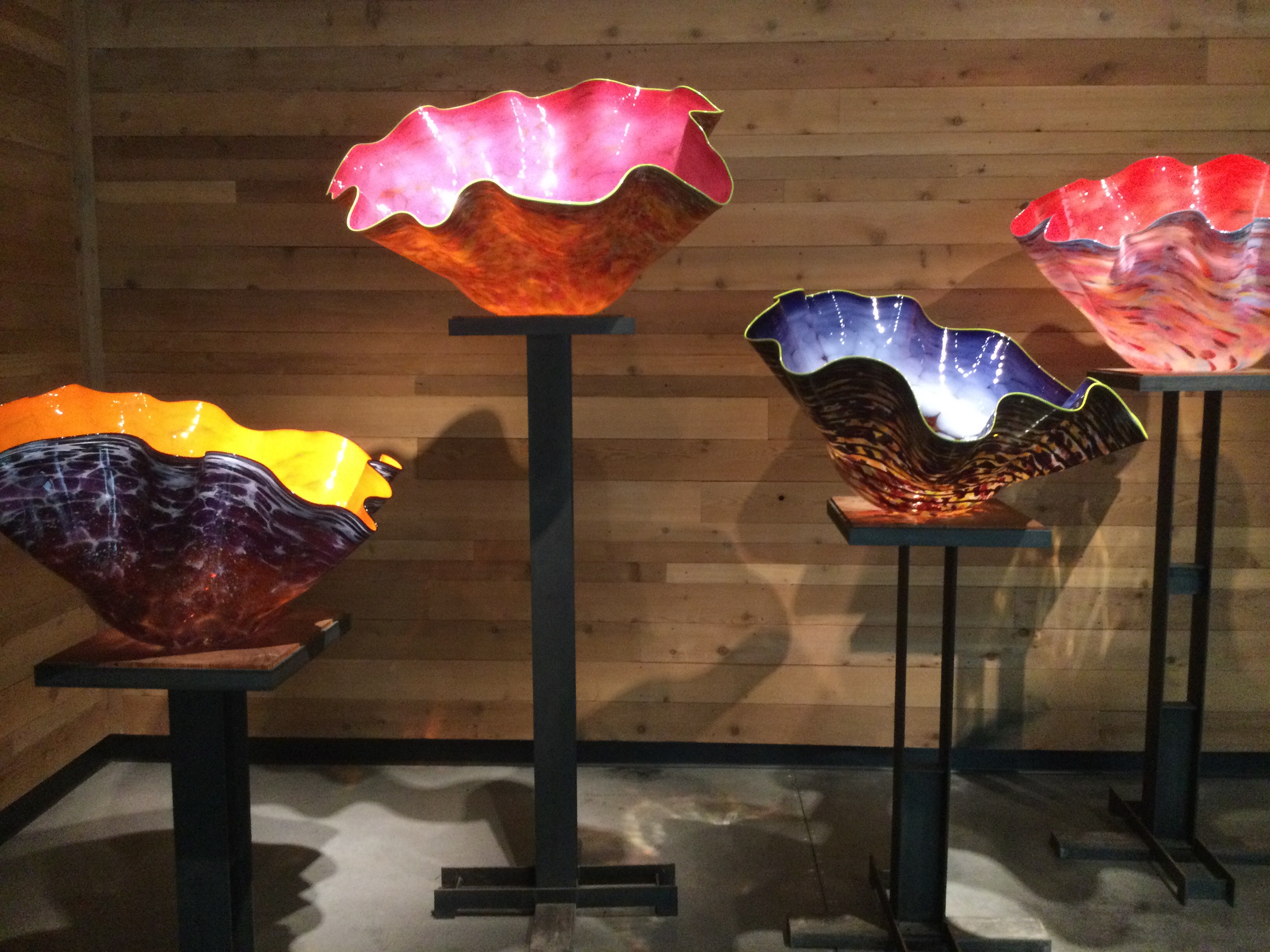 Our last stop was a gallery that specialized in glass — the Duncan McClellan Gallery. Here are a few magnificent pieces from the gallery: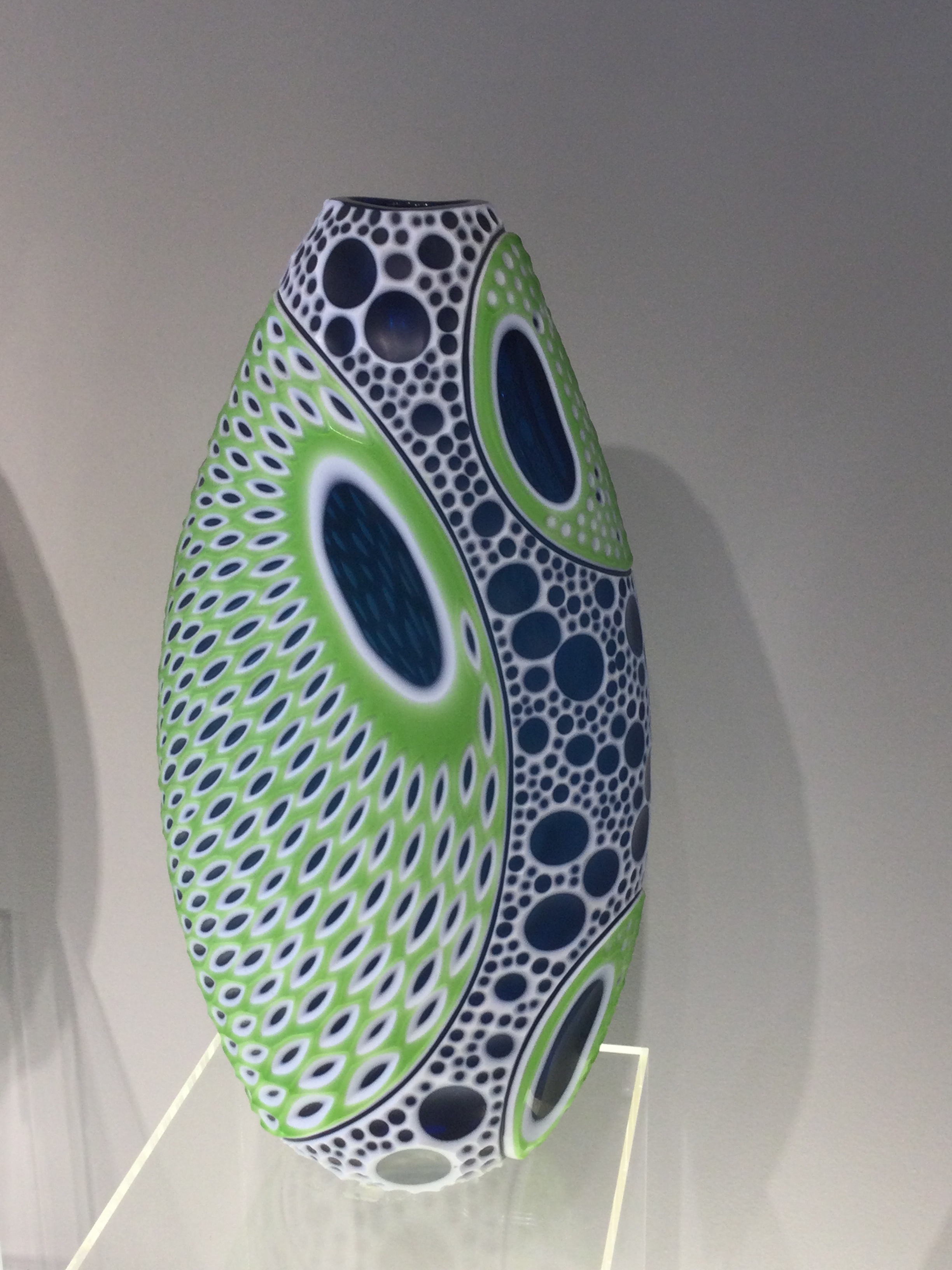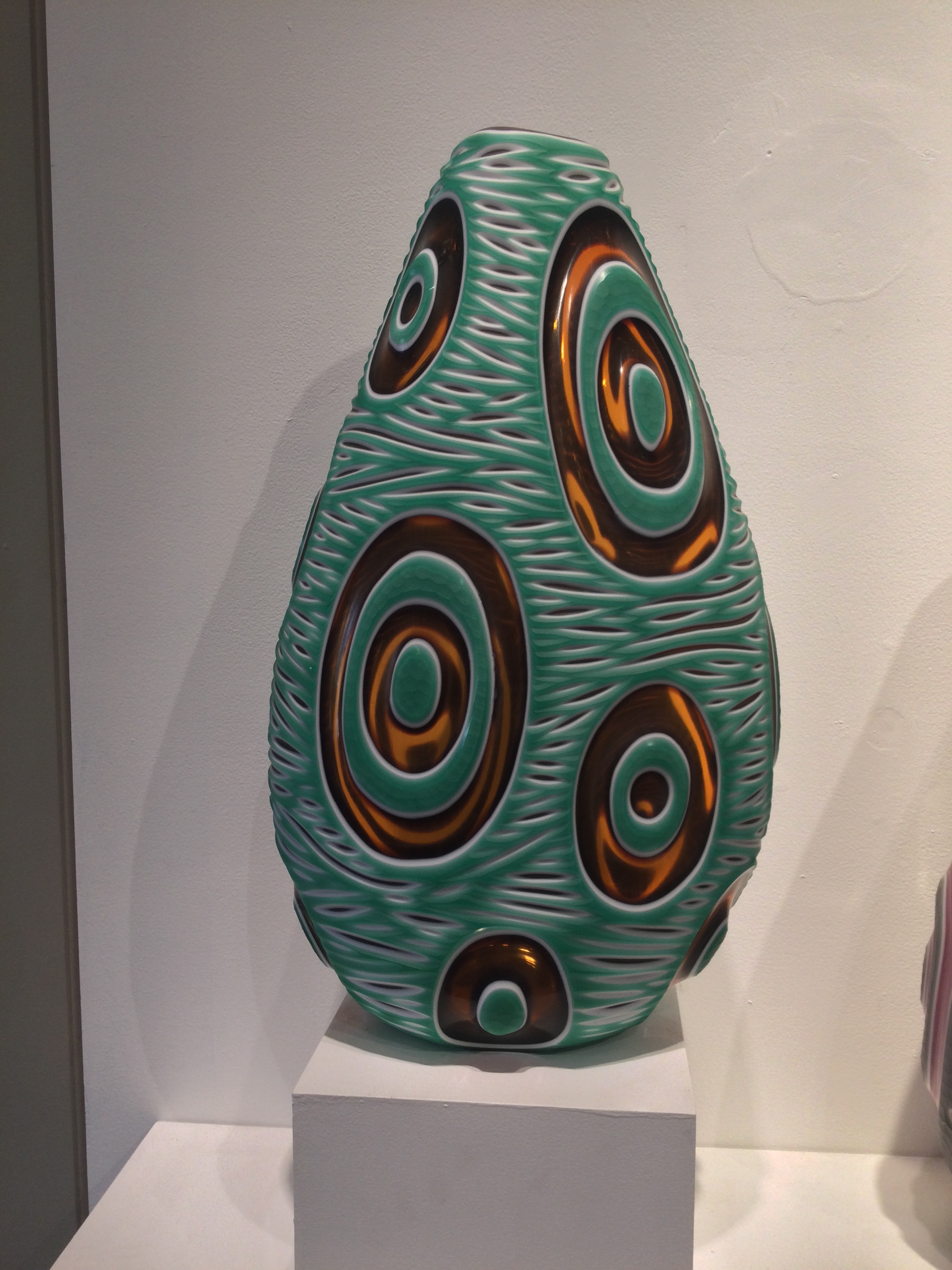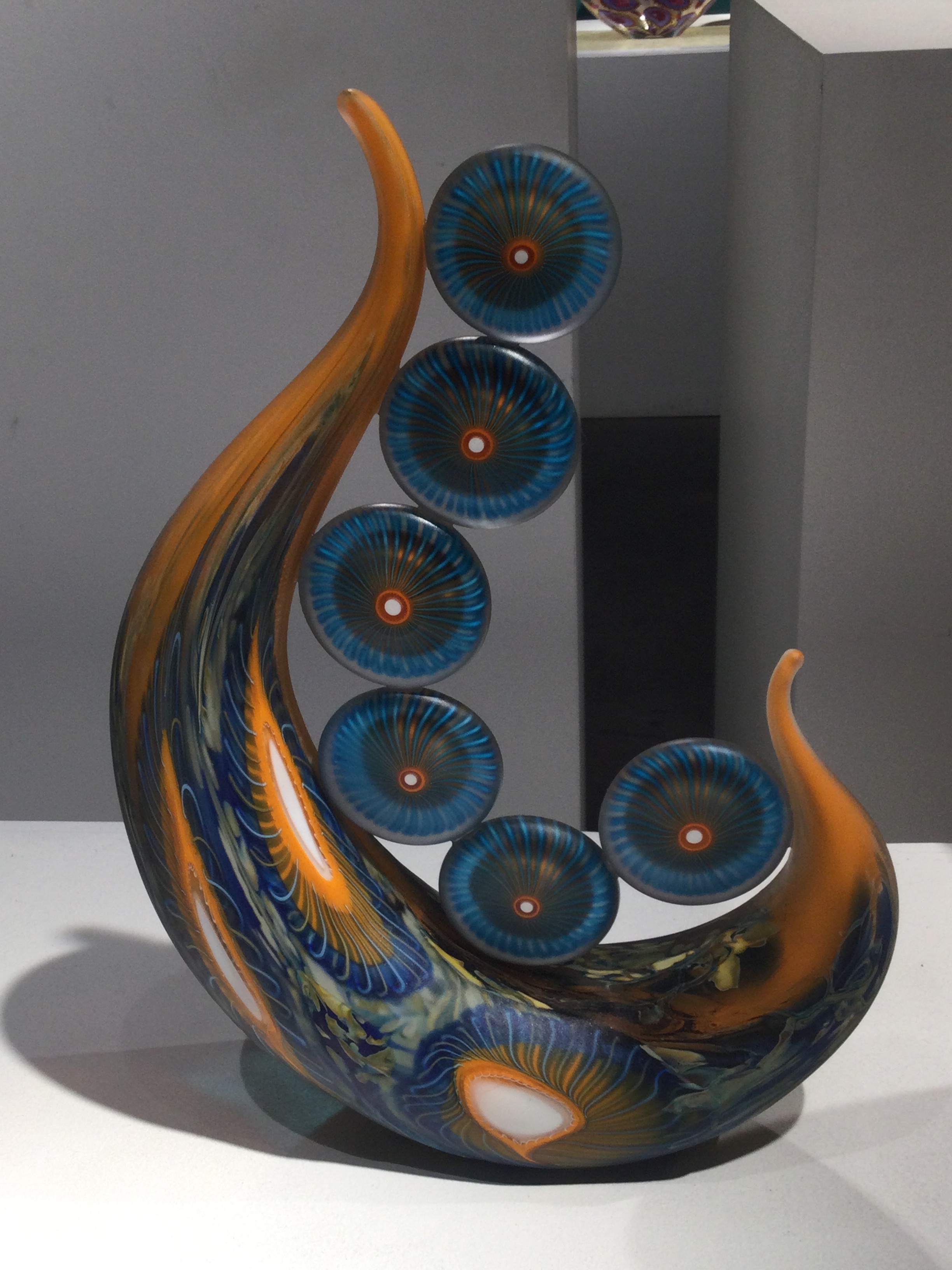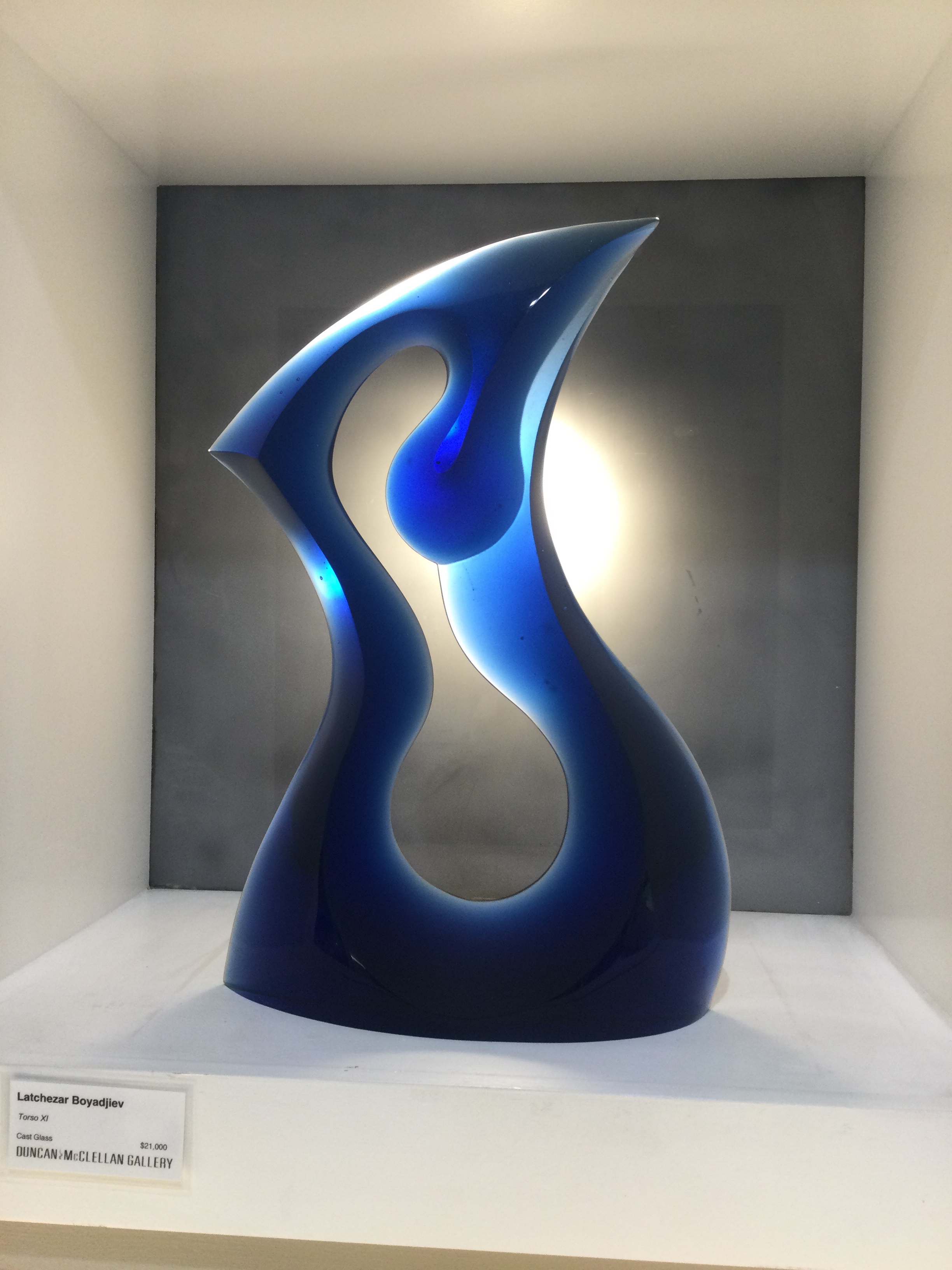 Alas, I didn't purchase any of them! And that was the end of our sightseeing.
As we all know, food is key for us when we travel. St.Petersburg did not disappoint. Let's talk about breakfast first. Friday morning we ate at Cassis – a lovely outdoor space. I had terrific granola with berries while Marty had French toast with REAL maple syrup which I did not need to supply (but had in my bag just in case!) On Saturday morning (at a different place) Marty had pancakes and this time my maple syrup came in handy! On Sunday morning we found a kosher deli called Jo-El's which was part retail store/part cafe. We had bagels and lox. Needless to say, Marty was thrilled with his breakfasts.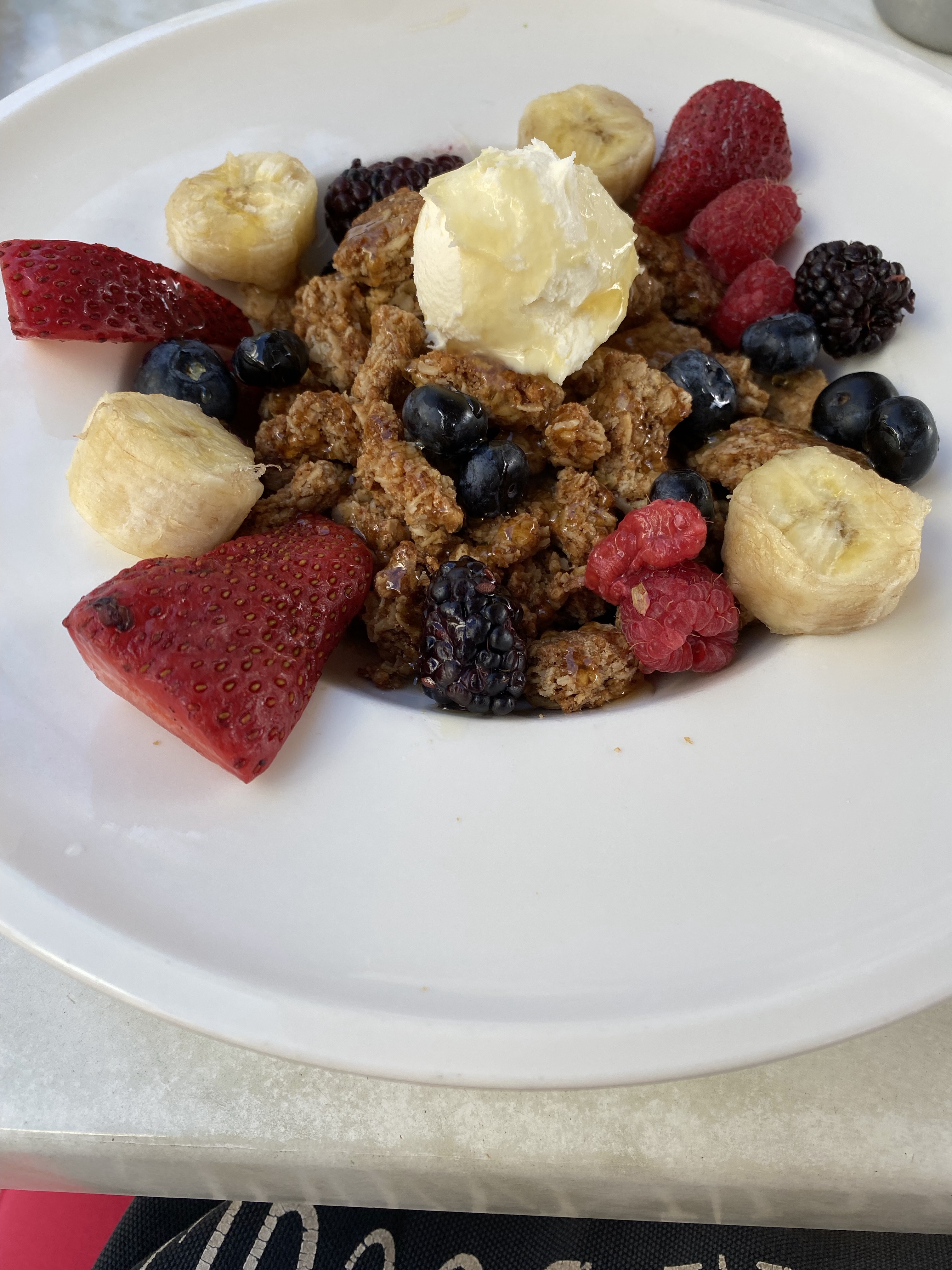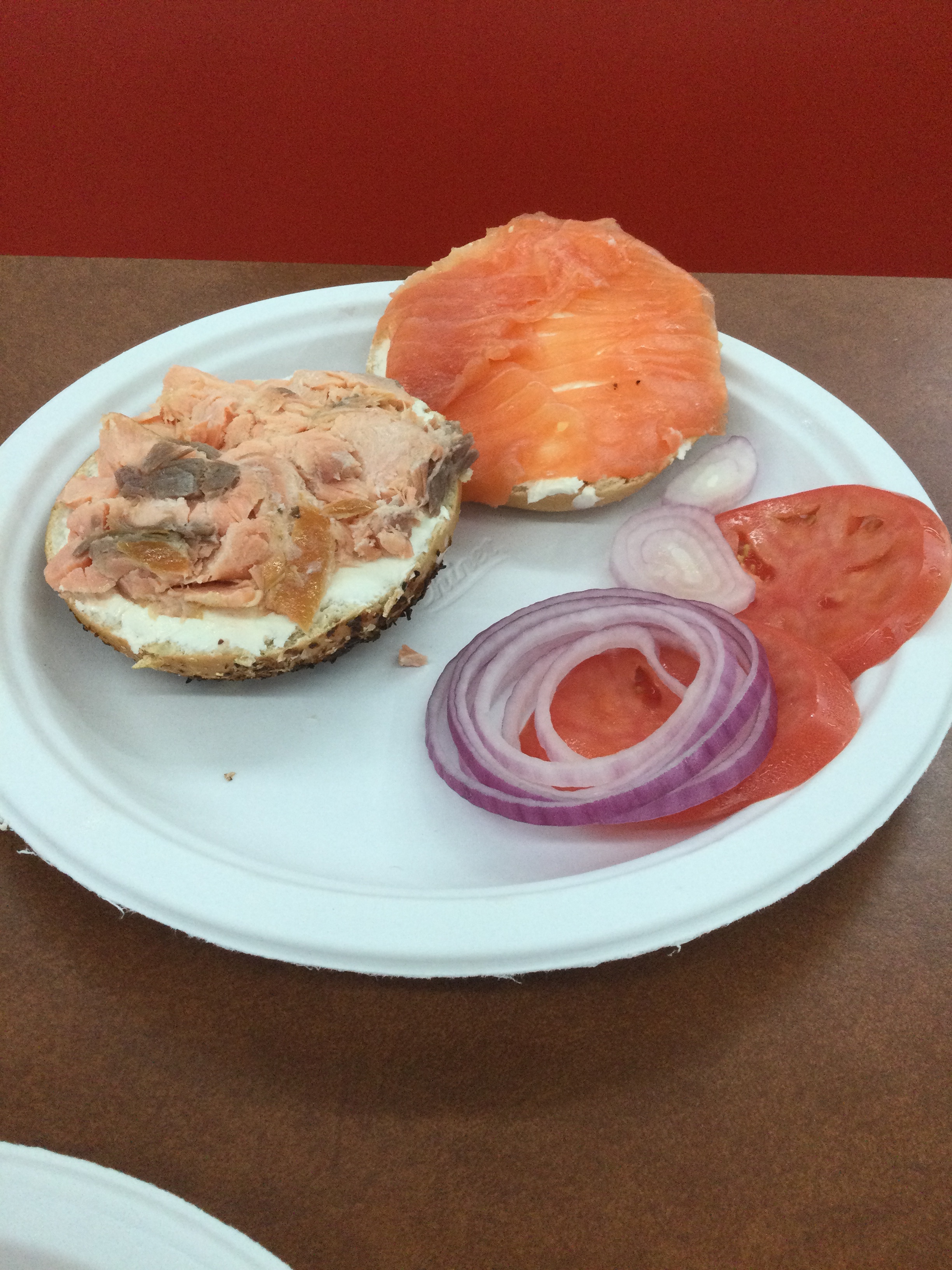 Dinners were all quite satisfactory. Thursday evening we ate at a cute little French bistro called the Left Bank Bistro. I had a delicious onion soup and potato crusted snapper with a Bordeaux wine.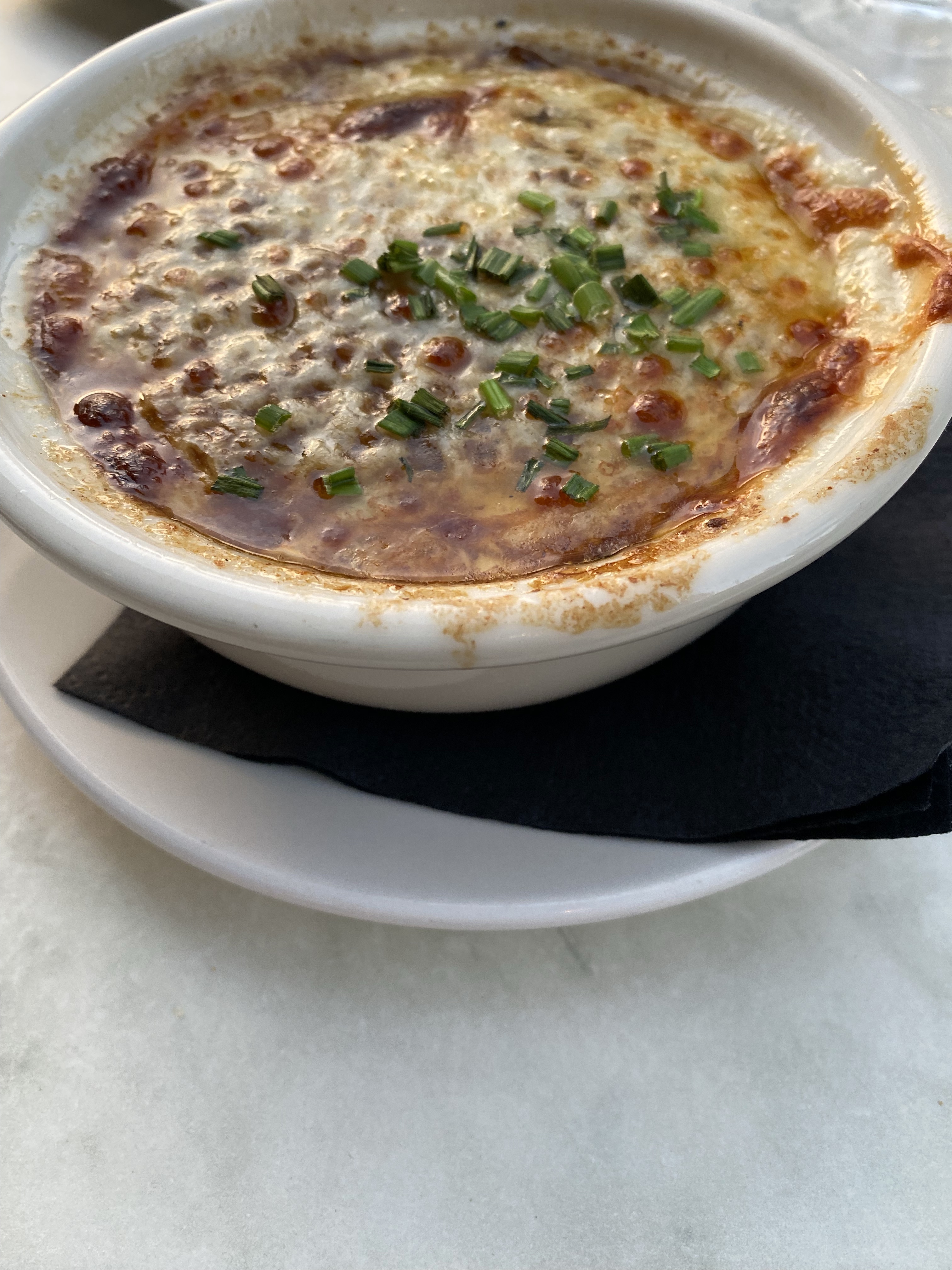 Friday evening we went out to dinner with Marty's cousin Sandy & her husband Dick. They live in Tampa and we ate at Bern's Steak House which is the place to go in Tampa. While everything we ate was good, I didn't think any of it (except the string beans!) was exceptional. Dessert was in their separate Dessert Room which was a fun experience.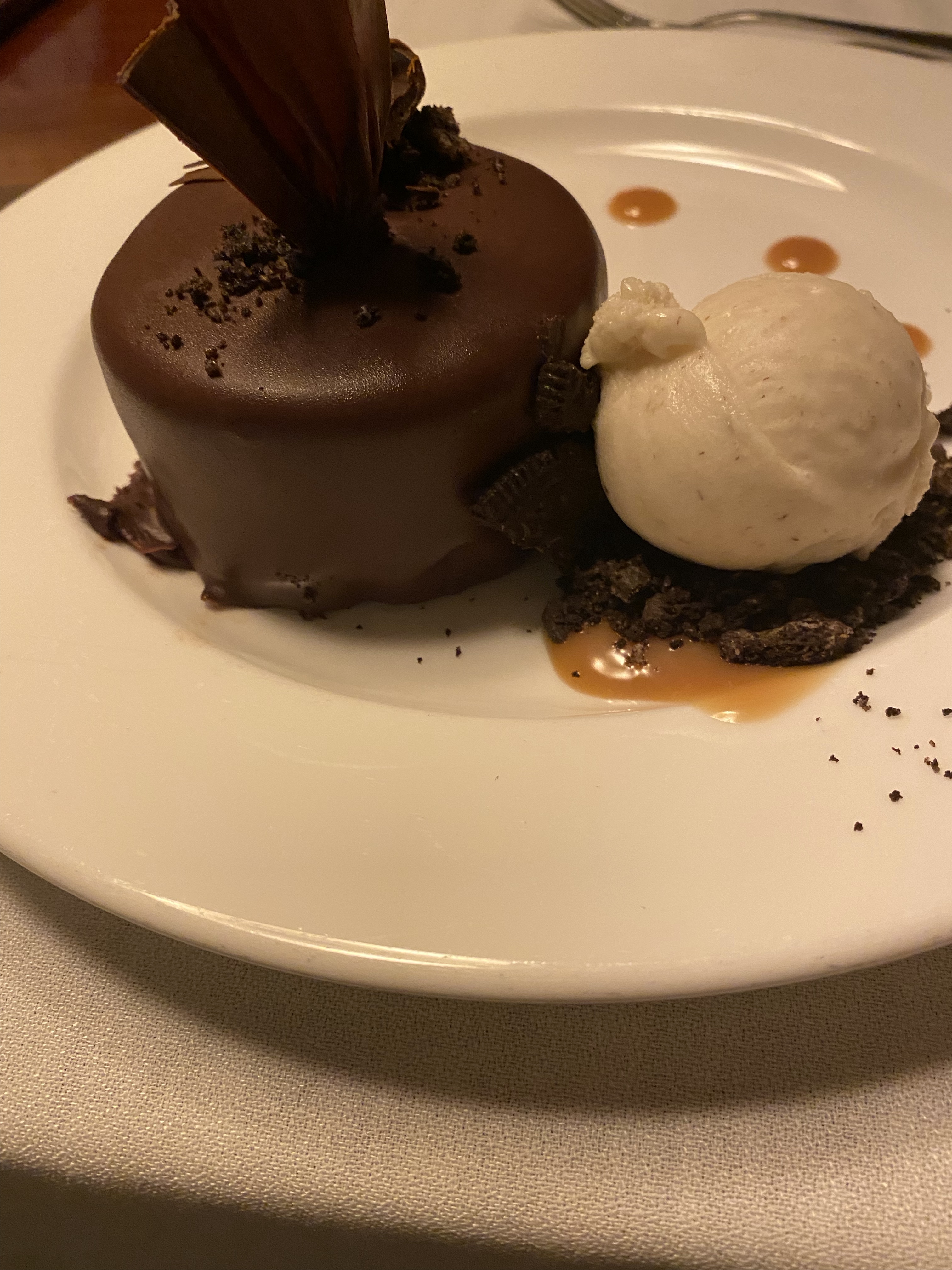 Saturday evening we ate dinner at a seafood restaurant called Sea Salt. This was our best dinner. We both had lobster bisque to start. I had halibut & Marty had stone crab claws. He had a Chardonnay & I had a Pinot Grigio.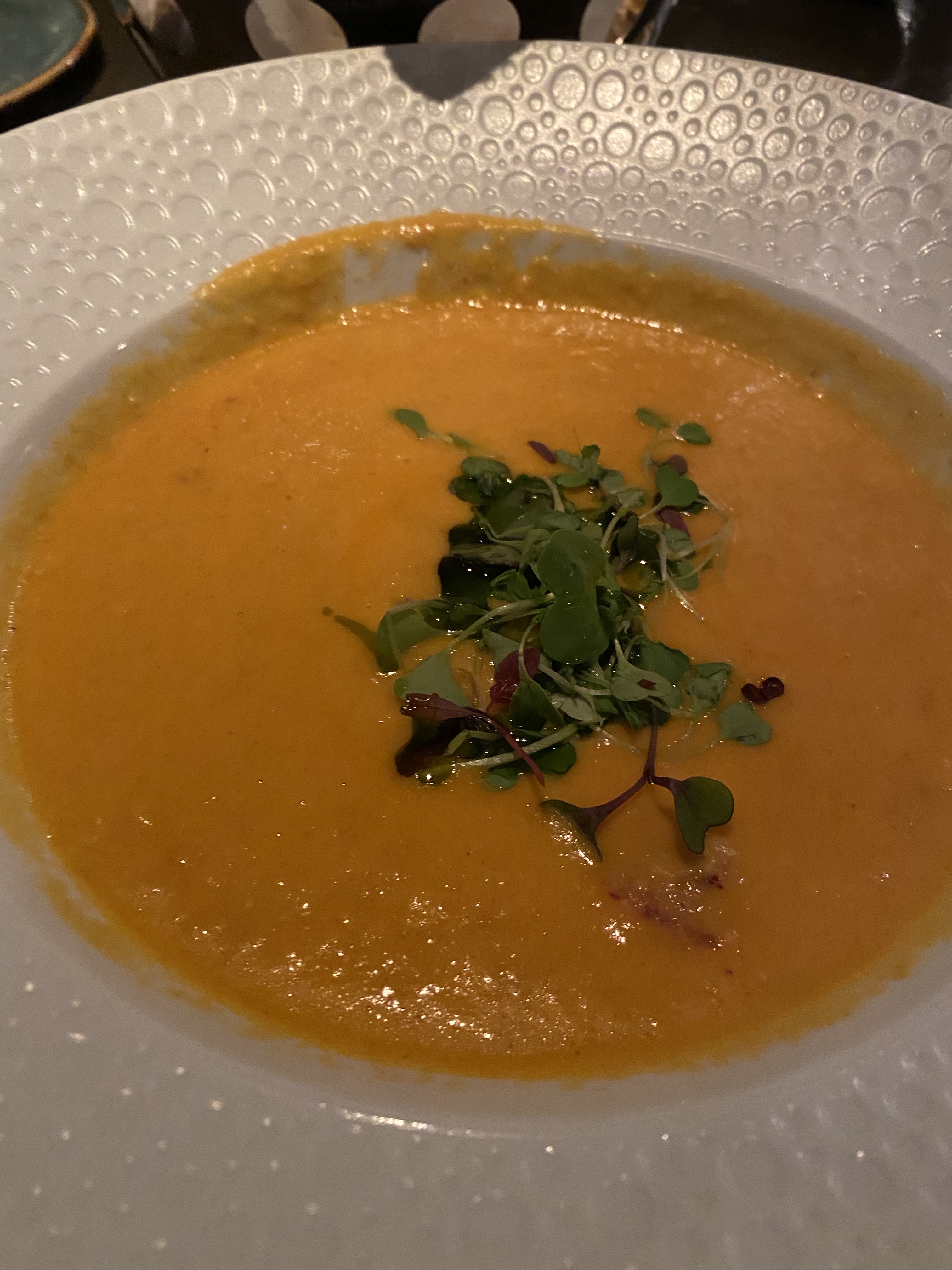 On Sunday evening we ate at an Italian restaurant called Pia's Trattoria. As you can see, I made sure that we had a good selection of different types of food. I had chicken parmigiana & Marty had veal parmigiana.
A word about masks: we wore them; we wore them in the airport, on the plane & in the museums. We were in a minority. We're double boostered and we felt comfortable. Hopefully we won't have any issues.
This was a fun little trip to a town we've never been to before. If you like museums, I recommend it. You could follow my itinerary!
Until our next sightseeing trip, I remain
Your Intrepid Reporter,
Irene