Dear Loyal Readers,
Marty and I are traveling through the Burgundy region of France. We are visiting wineries and eating good food (some great food!) with some sightseeing thrown in as well.
But before I continue, I must give a huge shout out and thank you to my son. As in the past, I started writing this blog after the first few days. I had written quite a bit, but my photos weren't being uploaded to the Report. It took Doug 2 days to find and fix the problem. I am so lucky to have my own personal tech support. THANK YOU, DOUG. And now I'll start again.
Day 1
We landed in Paris at 9:00 AM, got our rental car and headed southeast. It was supposed to be a 2 hour drive, but there was so much traffic initially that it took us closer to 3 hours (on very little sleep) to arrive in Saint Sauveur-en-Puisaye (Colette's childhood home).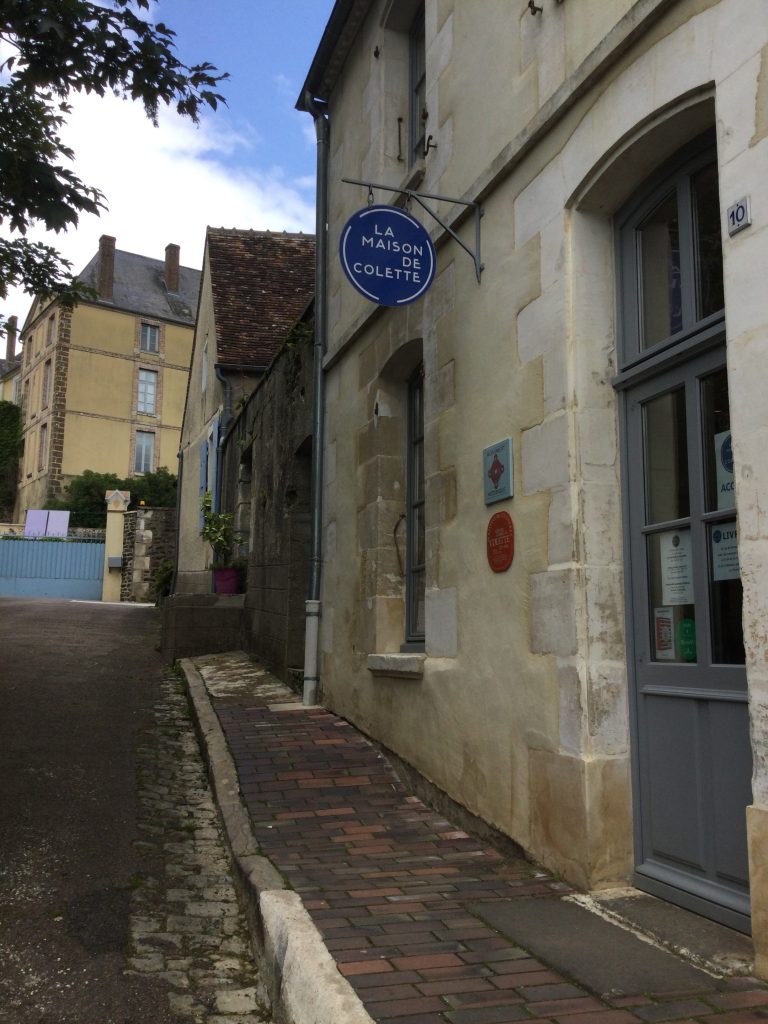 If you don't see the entire photo, try clicking on it.
I had an article from The NY Times that said that the town contained both Colette's childhood home as well as a museum devoted to her. I was more interested in seeing her actual home than going to the museum, but when I researched it at home in preparation for our trip, it said that the home was "temporarily closed". The day before our trip, I checked again & found that it was now open! HOWEVER, upon arrival at her home, we learned that you could only see her home via a tour (no problem) and it was only in French and it wasn't starting for another hour. Given how exhausted we were at this point (& still an hour's drive from our hotel), I opted to visit the museum instead. The museum has re-created Colette's Paris apartment where she did most of her writing plus it has hundreds of photos of Colette.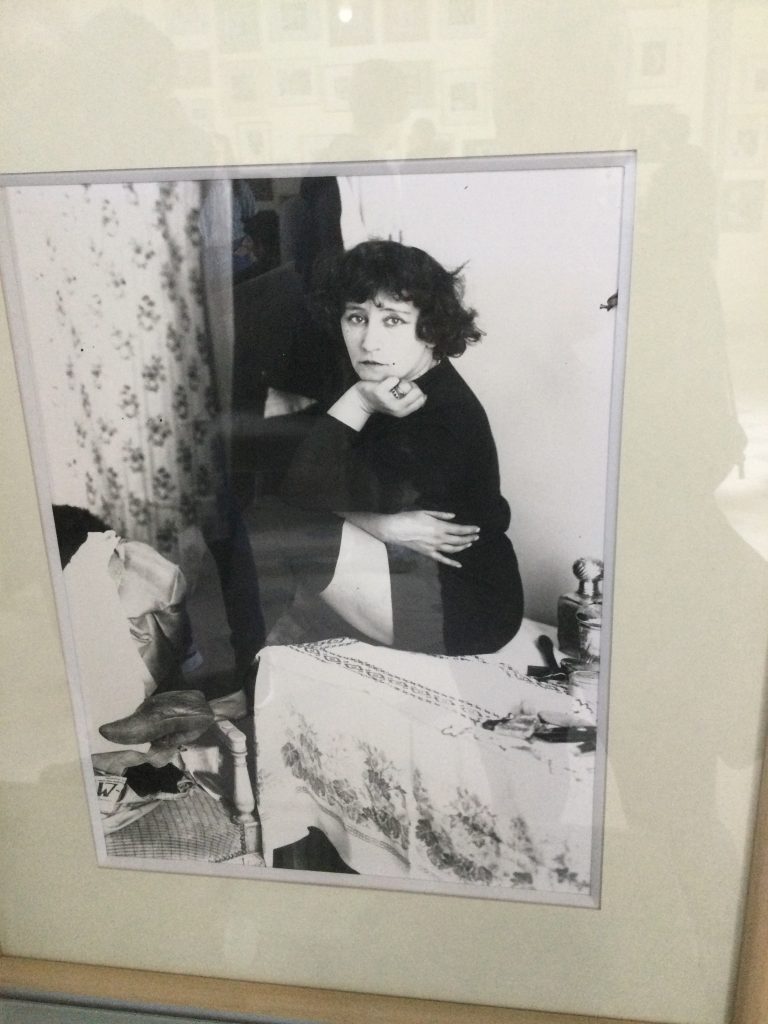 From the museum we drove (i.e., Marty drove since we got a manual transmission car) north to a tiny town called Montigny-la-Resle in the Chablis area of Burgundy (& yes, ONLY Chablis is grown here). The small hotel we were staying in had been a chateau. Our accommodations were in a separate building; it was the equivalent of a one bedroom apartment. The only problem was that it was on 2 floors & there was a steep staircase to get to the bedroom & bathroom and the banister only went 3/4 of the way. Marty was not too thrilled & I was nervous watching him descend the steps (but there were NO mishaps).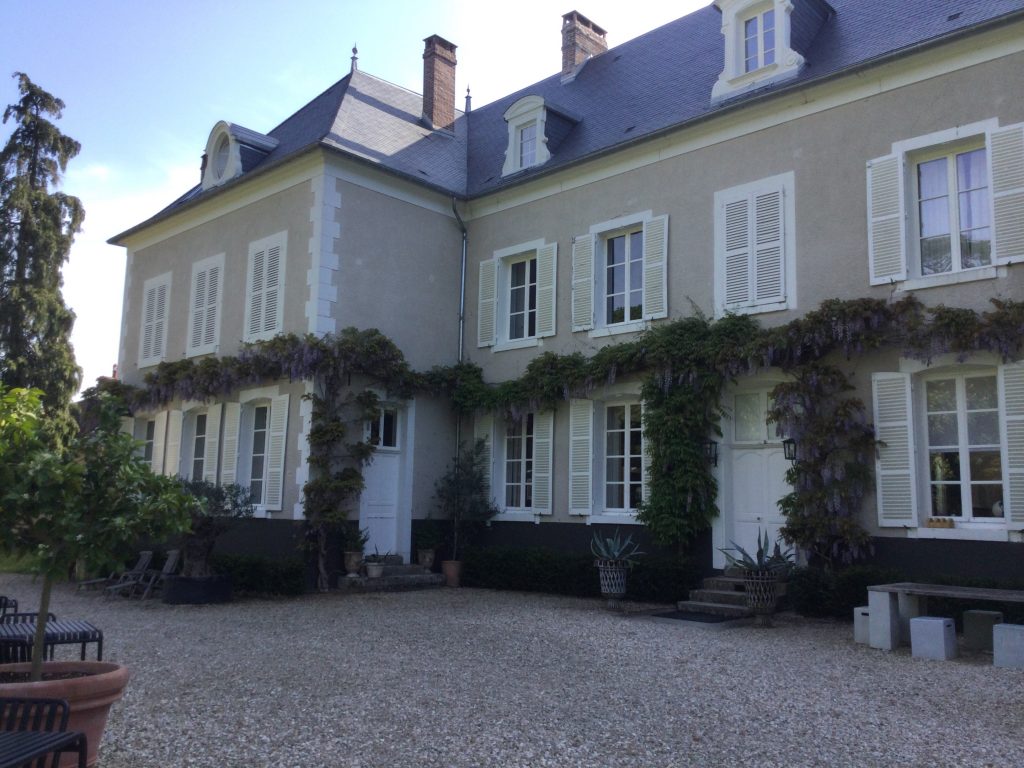 Our reservation for our first dinner in France had graciously been made by the owner of the hotel at a small nearby restaurant. Unfortunately when we got there, it was closed! Turns out it's closed every Wednesday but that started after our reservation was made. Since the owner had given our name (& no contact information), there was no way for the restaurant to let us know (& the owner of the hotel wasn't even aware of the issue when the restaurant decided to close on Wednesdays) . I pieced this together the next day. But what to do now?
While we were outside the closed restaurant, the chef & owner (who lived upstairs from the restaurant with his wife & baby) saw us & came outside. He spoke no English, but his wife did. He went to get her. She was absolutely lovely & tried to get us a dinner reservation somewhere else. She had to call several places till she found one who could take us. It was about 15 minutes away in another town. It was called L'Epicerie du Bourgogne which I thought was so appropriate. It turned out to be perfect; a small local place with very good food and excellent Chablis (of course).
Day 2
After a delicious breakfast at our hotel, off we went to our first winery – La Roche Winery in the actual town of Chablis. Such fun to be in these small towns, especially when it's a name you've known for years. La Roche winery is situated in what was originally a monastery founded by St. Martin (I kid you not). We had a tour of their cellar (including a wine press from the Middle Ages) and had a tasting of several of their wines. We met a lovely group of fellow wine enthusiasts from Belgium; keep that in mind for a later edition of The Haber Report!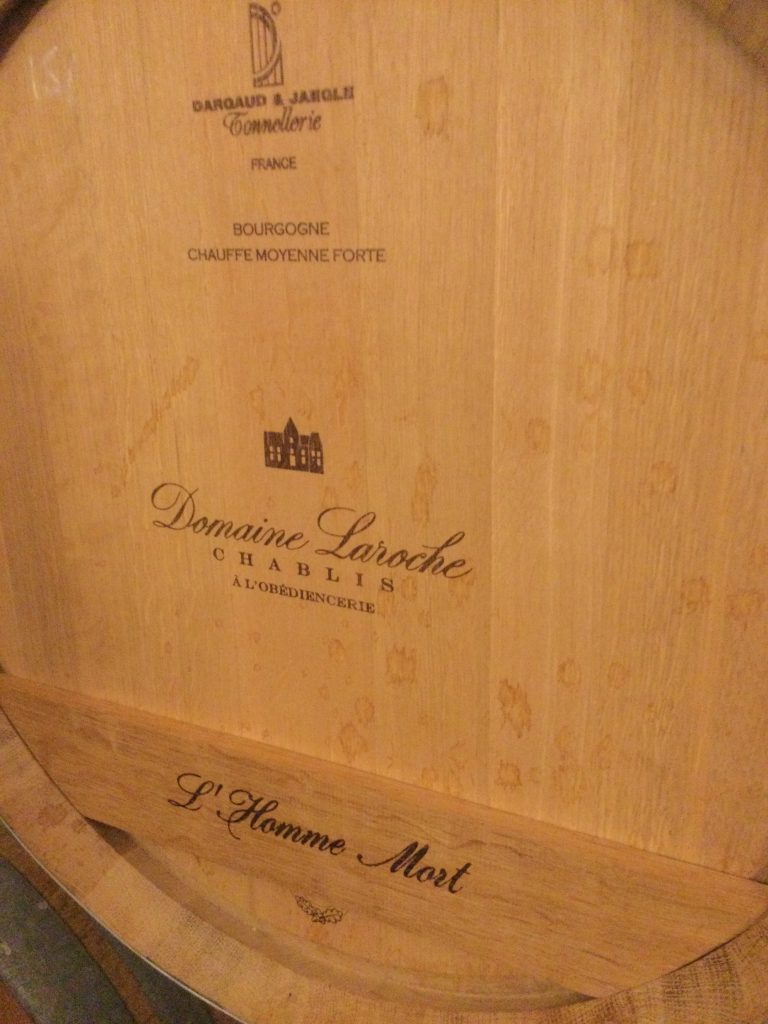 After the winery we spent some time walking through the charming town of Chablis. We even found a medieval synagogue.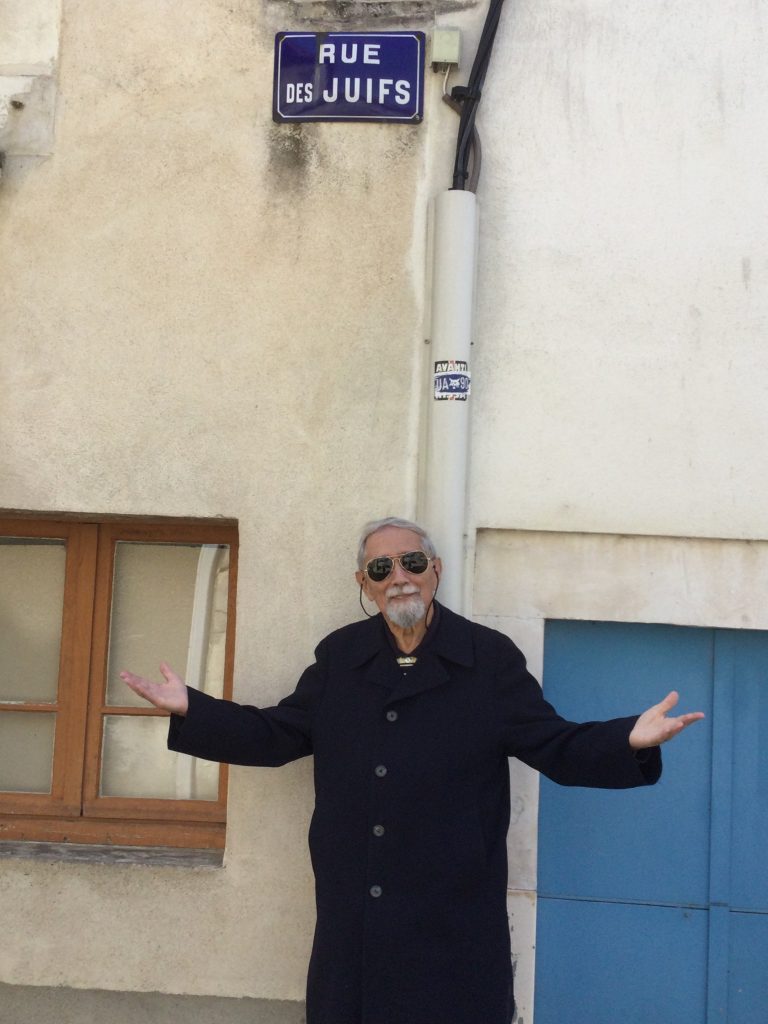 From here we went to a nearby medieval town called Noyers-sur-Serein. It was quite scenic & fun to walk through.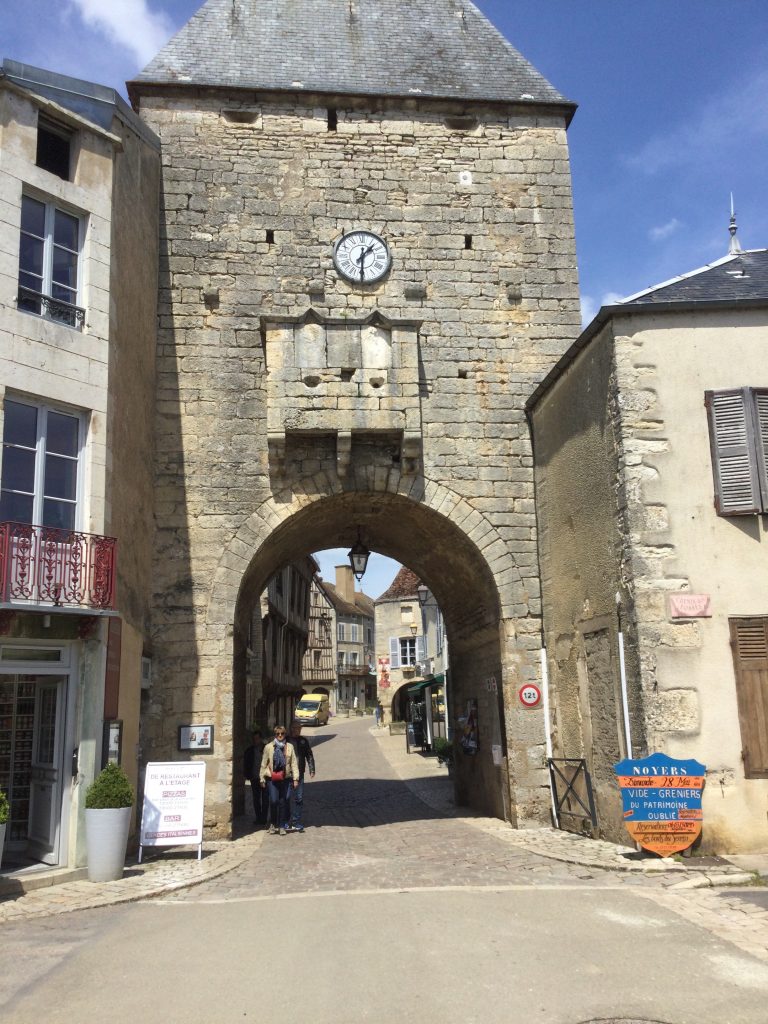 For dinner that evening we decided to cancel our original reservation (at a small local place) & go to the restaurant we were supposed to go the night before — Le Soleil D'Or (The Golden Sun). Luckily, we were able to get in and the food was even better than the night before. We drank Chablis again.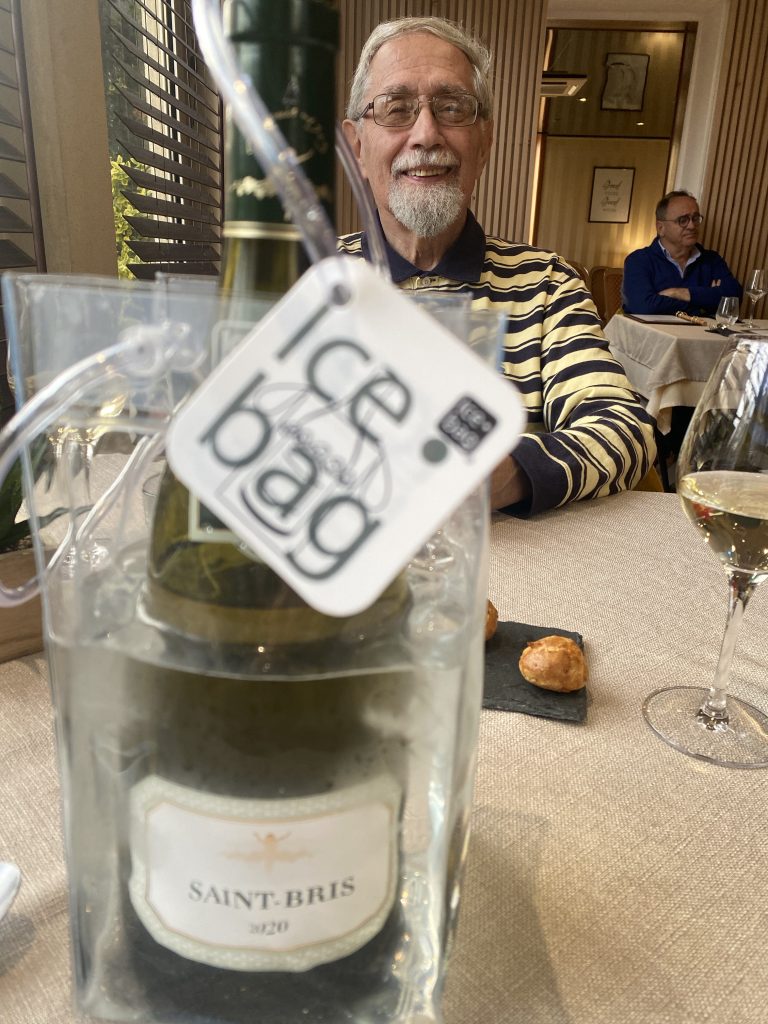 Day 3
After another lovely breakfast, we left our first hotel and drove to Chateau d'Ancy-le-Franc in Pl.Clermont-Tonnerre. This is a castle built by an Italian architect named Serlio between 1542 & 1550 in the Renaissance style. It houses one of the largest collections of wall paintings (from the 16th & 17th centuries) currently preserved in France. While the castle is immense, we were not overly impressed with the interior.
From there we drove to the Abbaye de Fontenay. This is the best preserved of the Cistercian abbeys. It was built in 1118 by St. Bernard; (perhaps a friend of St. Martin?!). It is quite beautiful on the outside and empty on the inside. Besides the buildings, there was a cloister and some gardens.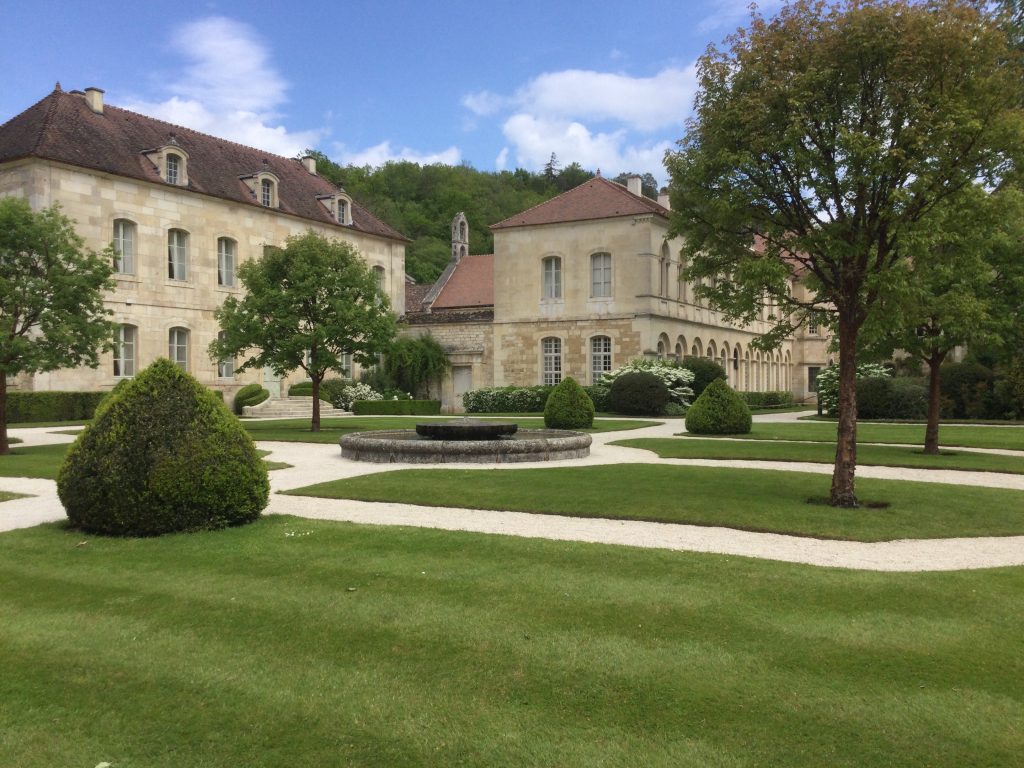 From there we drove to Dijon which I will discuss in the next edition of The Haber Report.
I will end this edition with our dinner that evening. We ate at a quite small restaurant called Parapluie (Umbrella). All I recalled before we went was that it served "modern fusion cuisine". Turned out it was a 5 course dinner (no menu; whatever the chef wanted to prepare that evening). The wine list included a "mystery wine". Since I had no idea what I was going to be eating, I figured I'd gamble on the wine as well. All was quite good. I loved 3 of the 5 dishes & the wine (which turned out to be from the Douro Valley in Portugal) was great. A fun and unusual meal.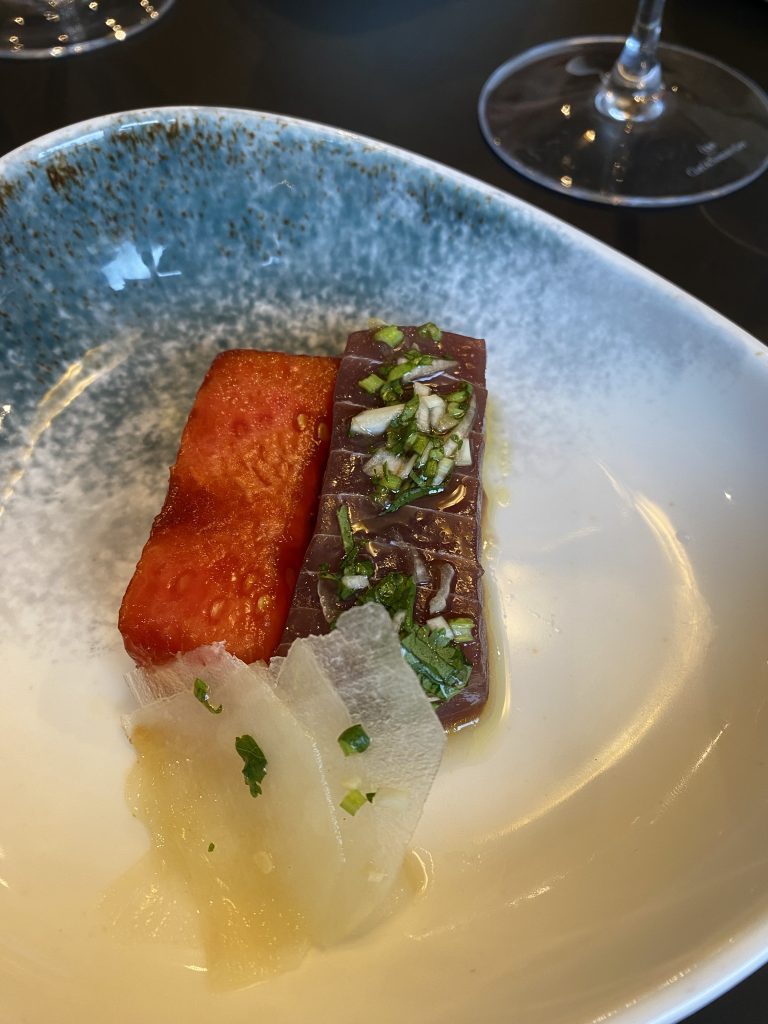 I look forward to hearing from you all. You can look forward to the next edition of The Haber Report some time after Day 7 of our trip. Till then, I remain your fun loving travel reporter.
Irene