Dear Readers,
Saturday was another full day of touring Warsaw. We only walked 12,000 steps.
We spent most of the day at Lazienki Park. This is a large park (200 acres) right in the middle of Warsaw. Within the park there are various palaces, pavilions, museums, monuments, etc.
Our first stop was the Center for Contemporary Art which is located inside the Ujazdowski Castle. As you might image, it had some really strange art pieces.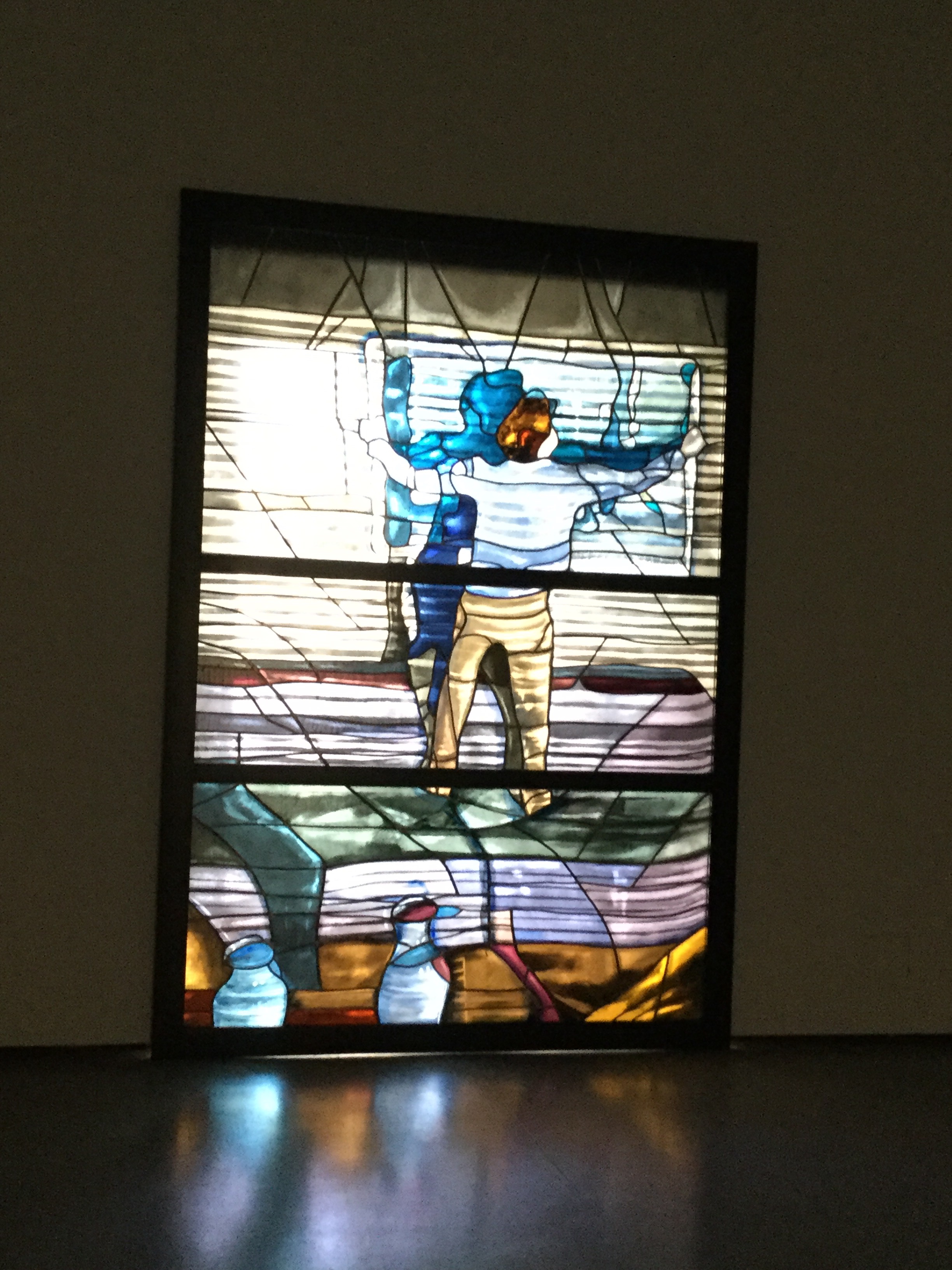 Our second stop was the Palace on the Water which is located in the center of a lake. The Palace was built in 1784. We had a really good audio tour which took us through the palace room by room.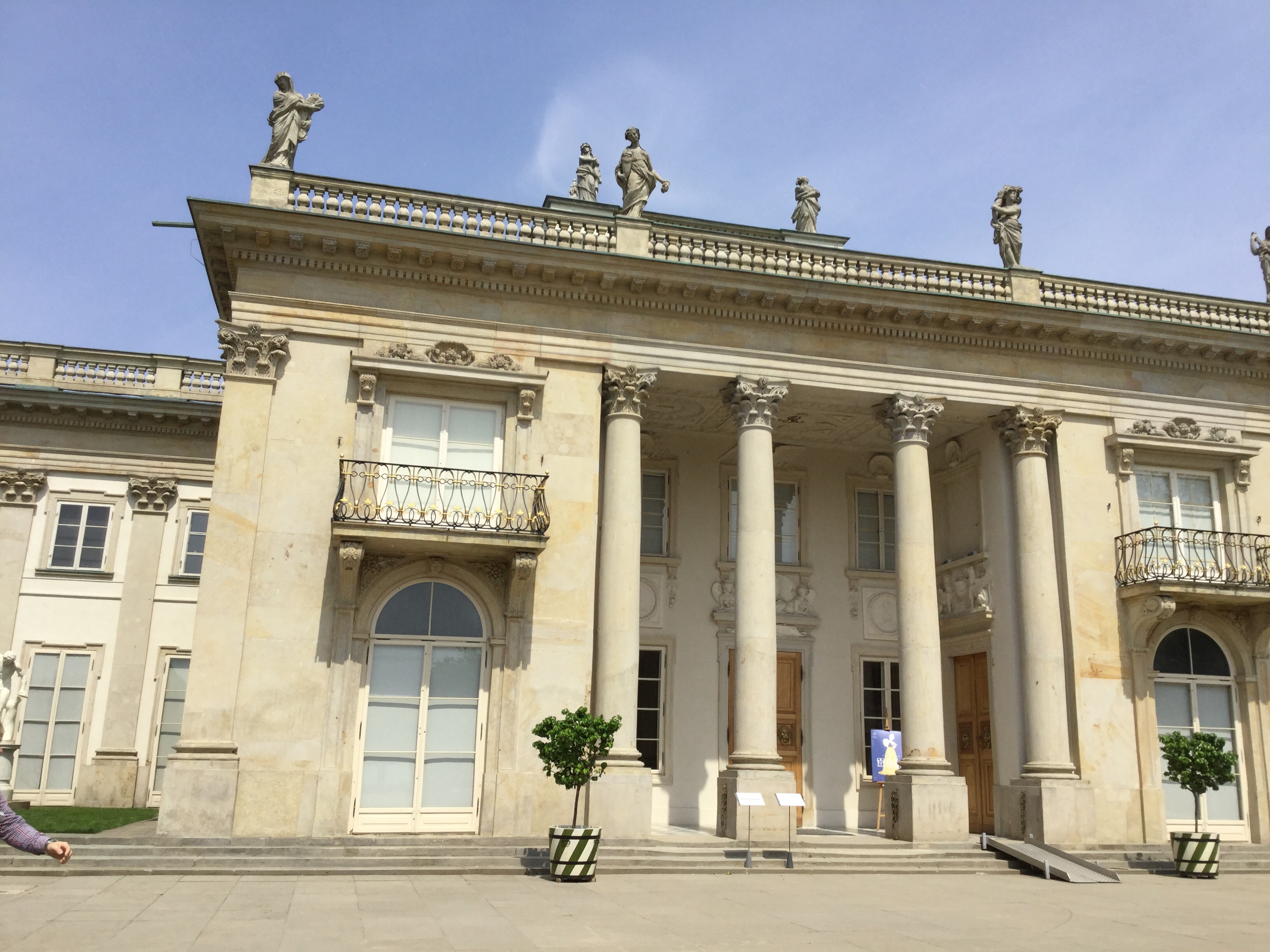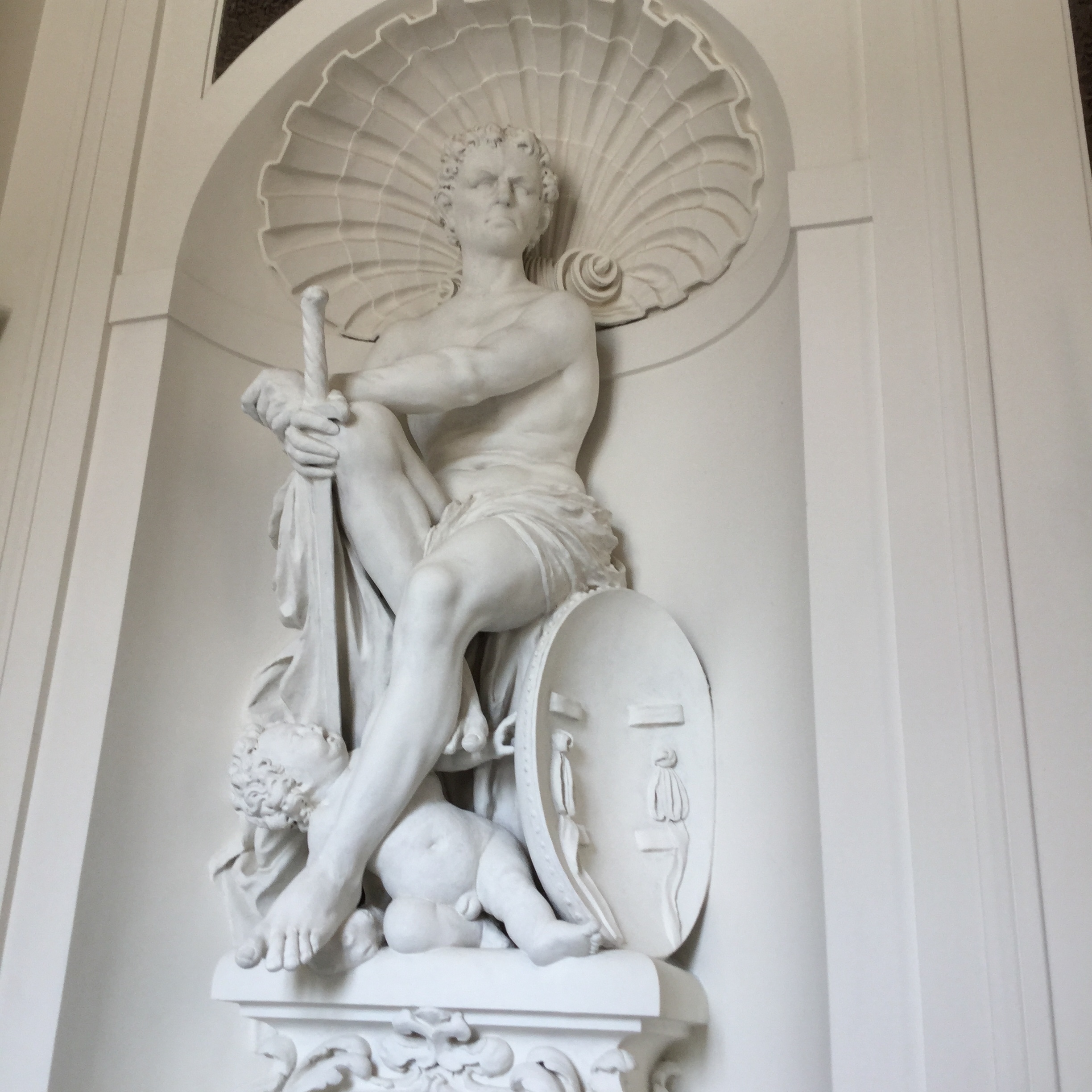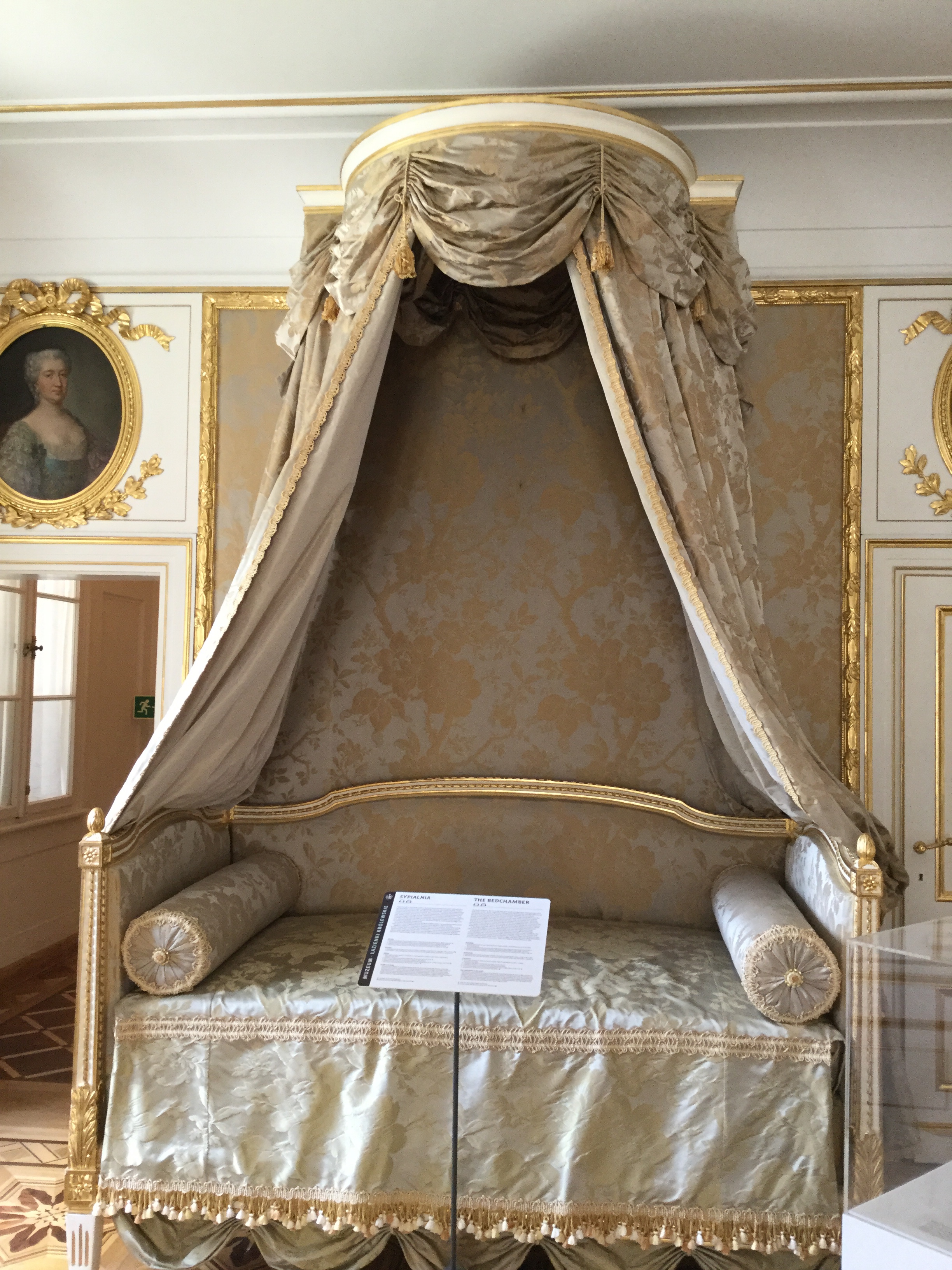 Next was the Myslewicki Palace which was the residence of the king's nephew, Prince Josef Poniatowski. We saw lots of paintings and furniture.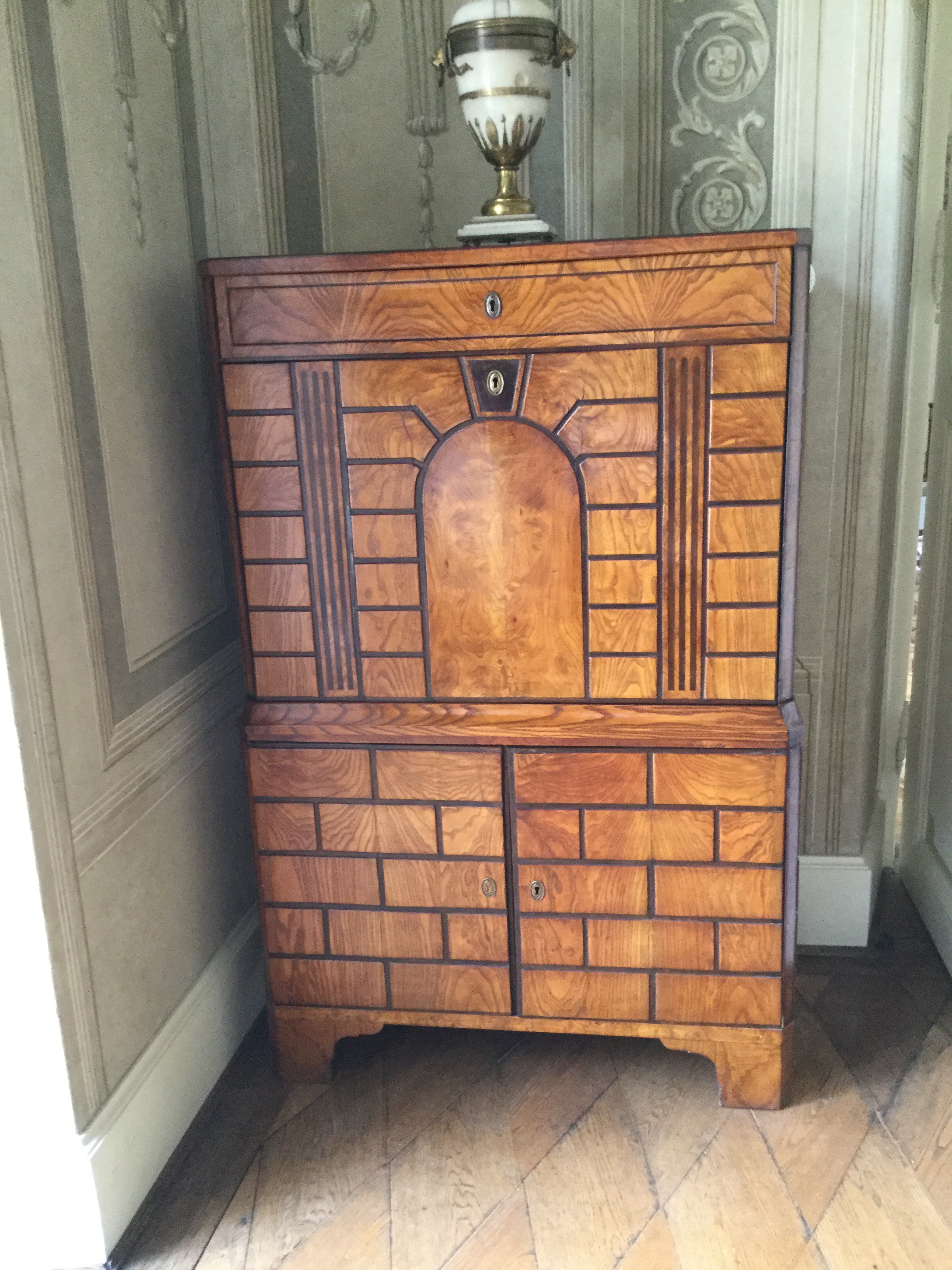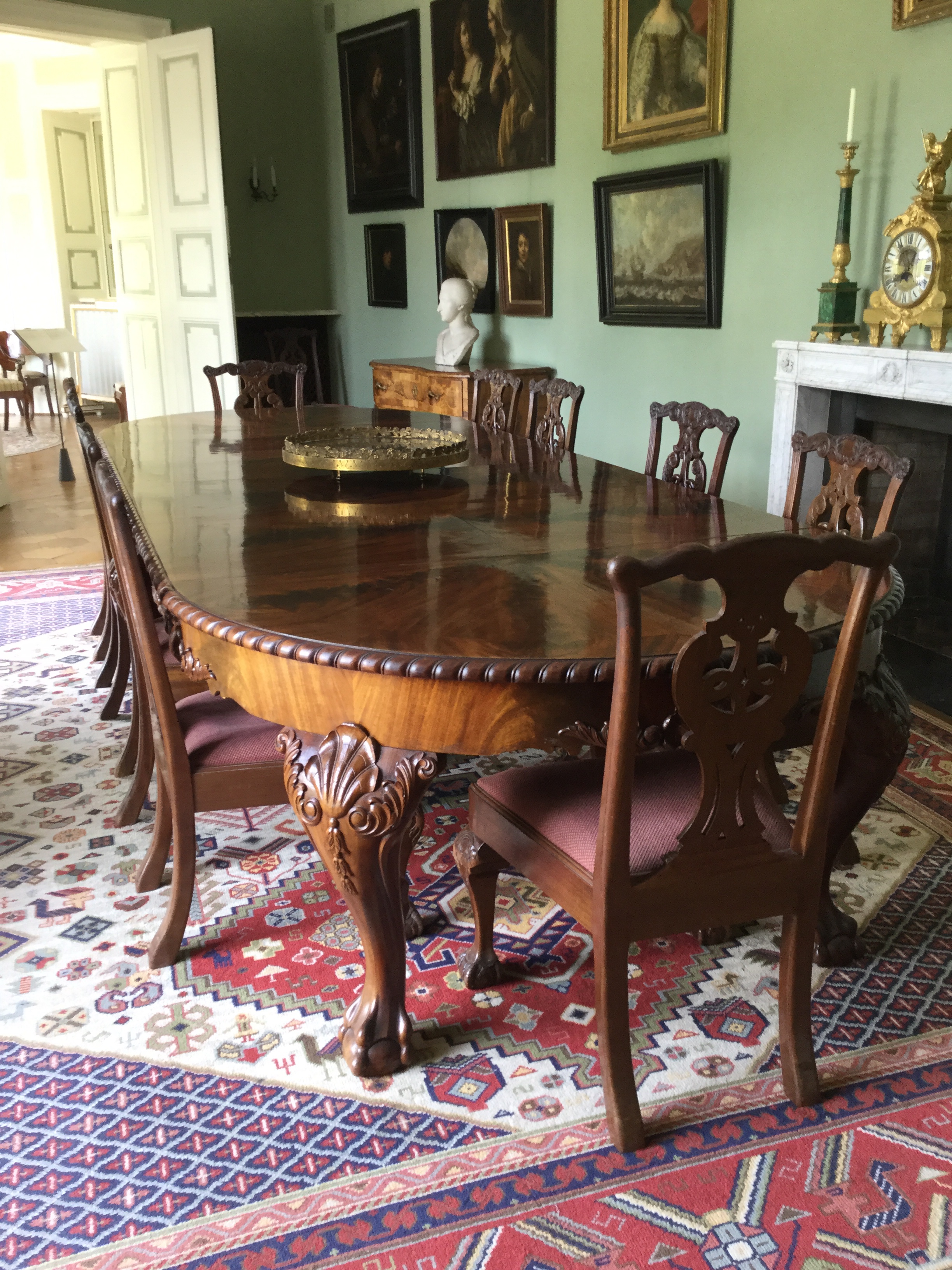 Next was the Old Orangerie which has a sculpture garden as well as one of Europe's few remaining 18th century court theatres. It was worth seeing for its extravagant Baroque interior in what is otherwise an intimate setting. Unfortunately, my photo doesn't do justice to the theater.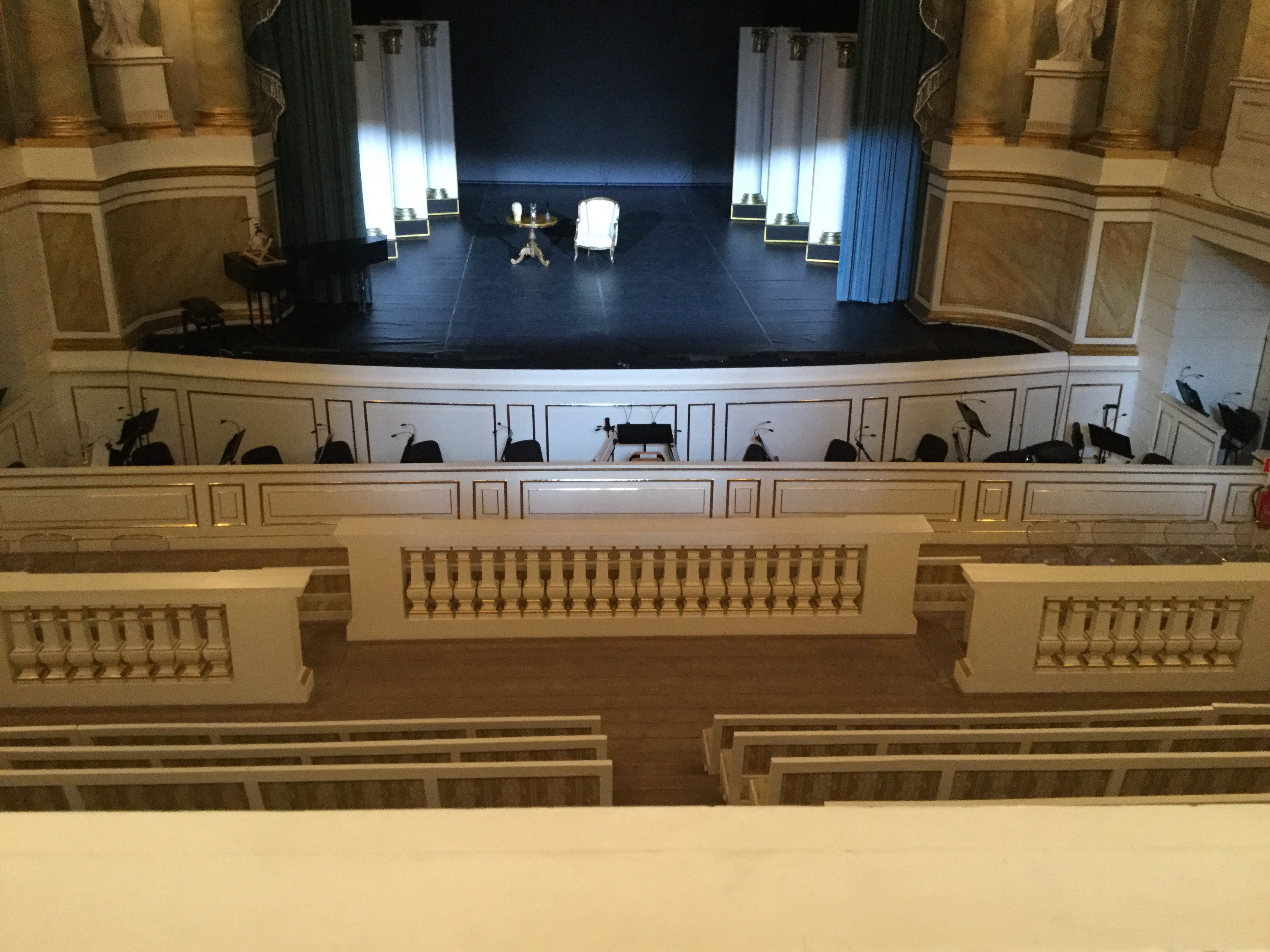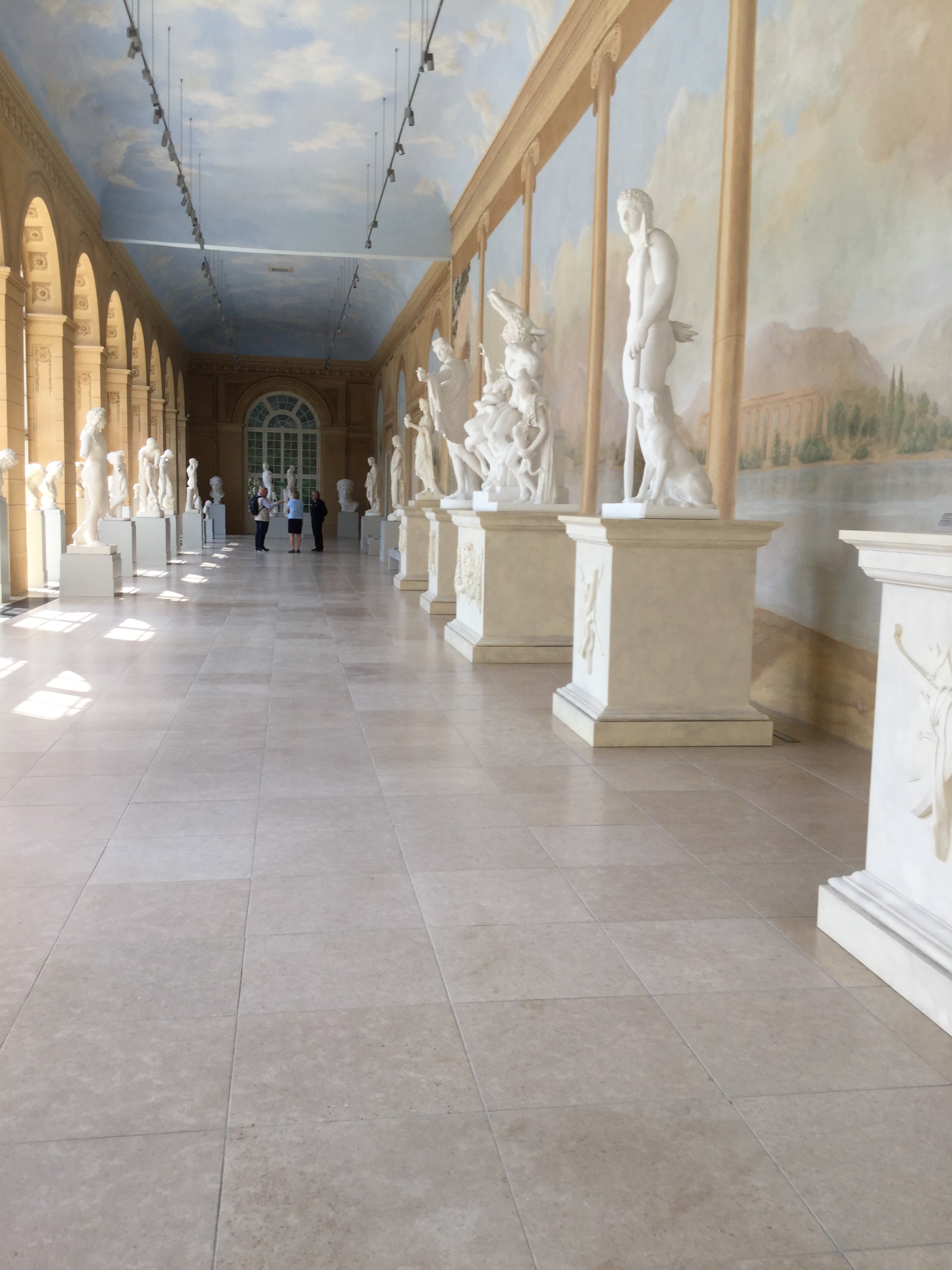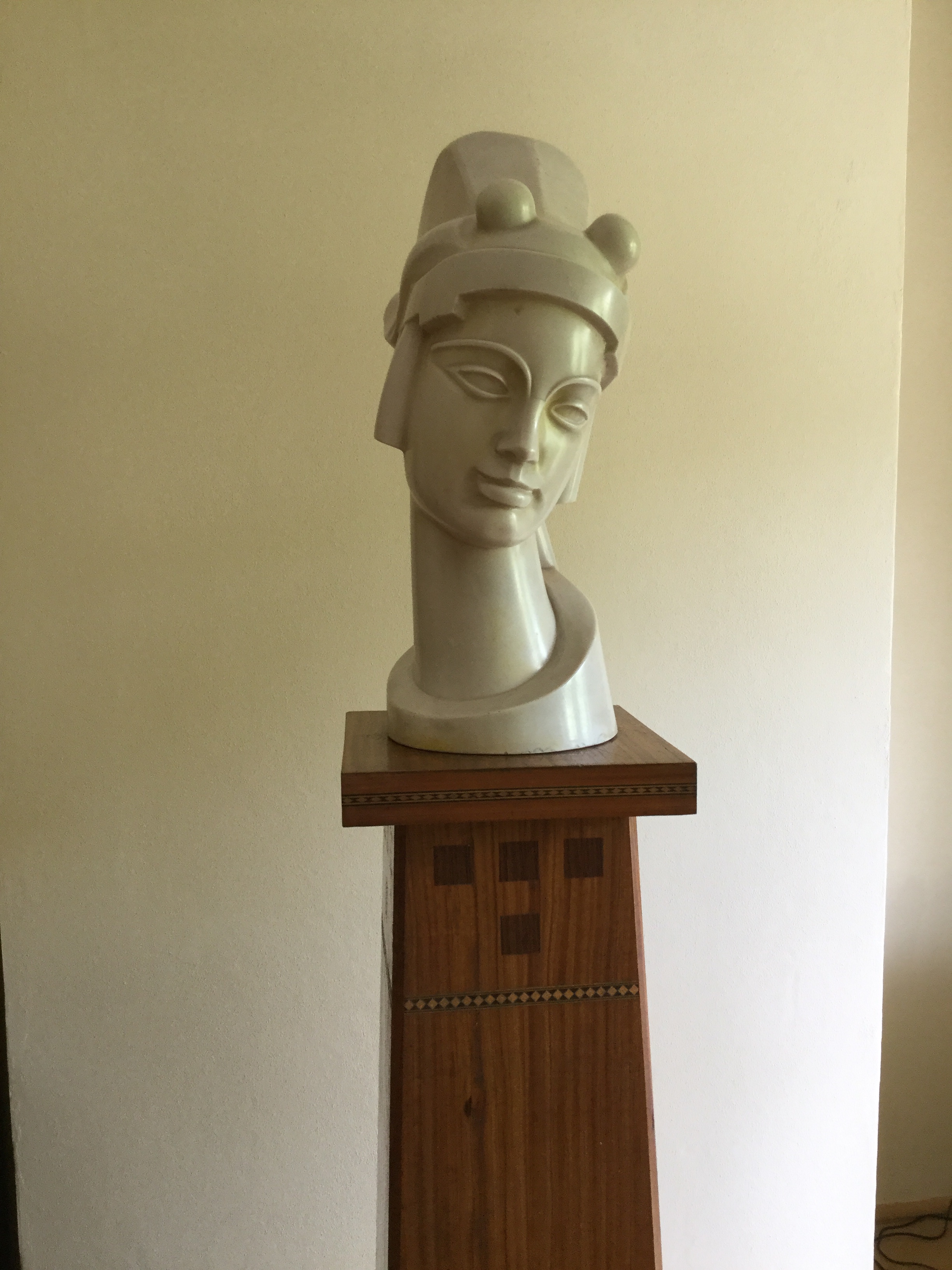 Our last stop in the park (yes, all of these magnificent buildings are in this one large park) was a monument to Chopin (him,again!)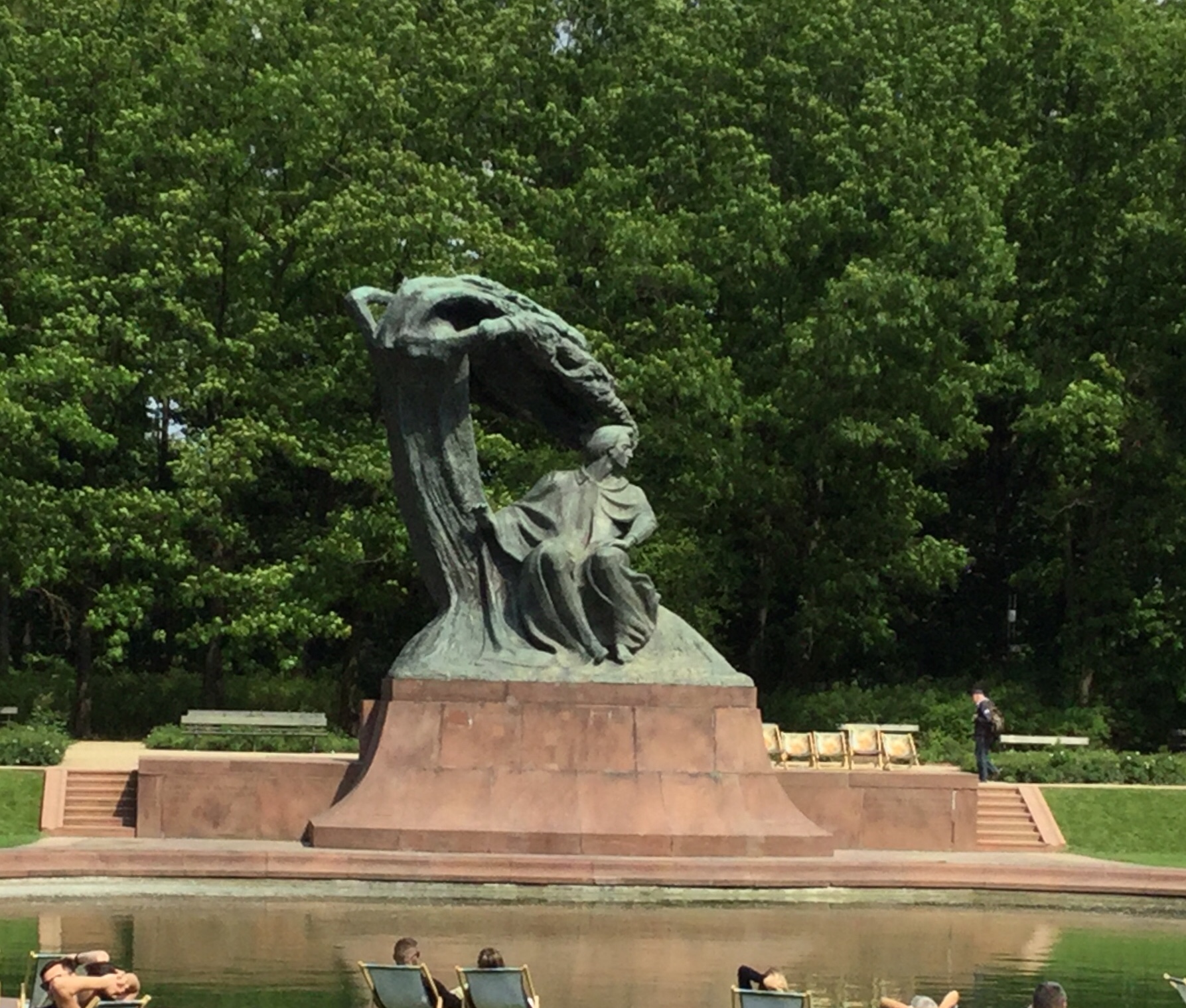 We made one more stop before we gave up for the day. We went to the Palace of Culture and Science which is on Warsaw's largest square. The building has an observation terrace on its 30th floor which offers panoramic views of the city.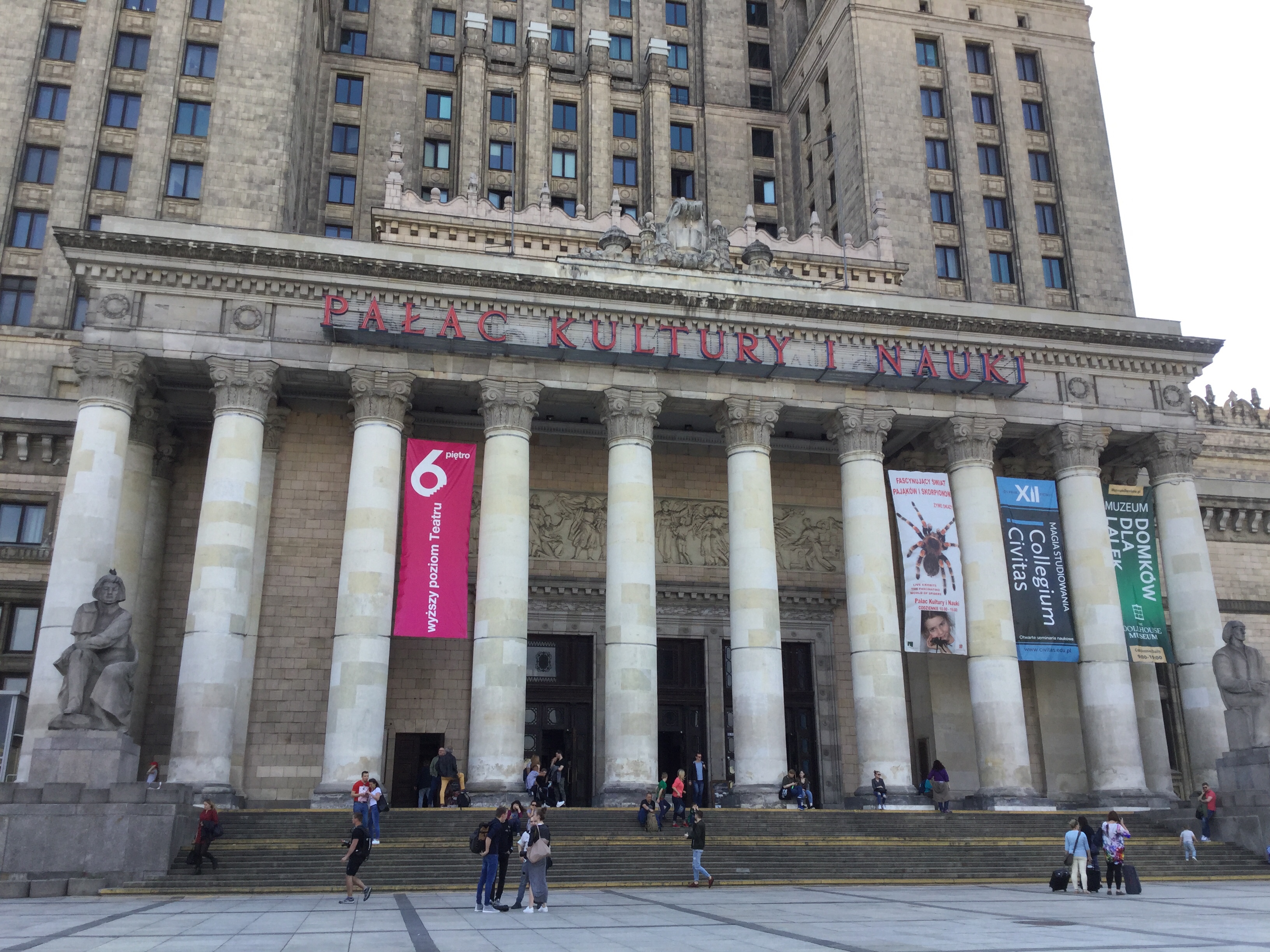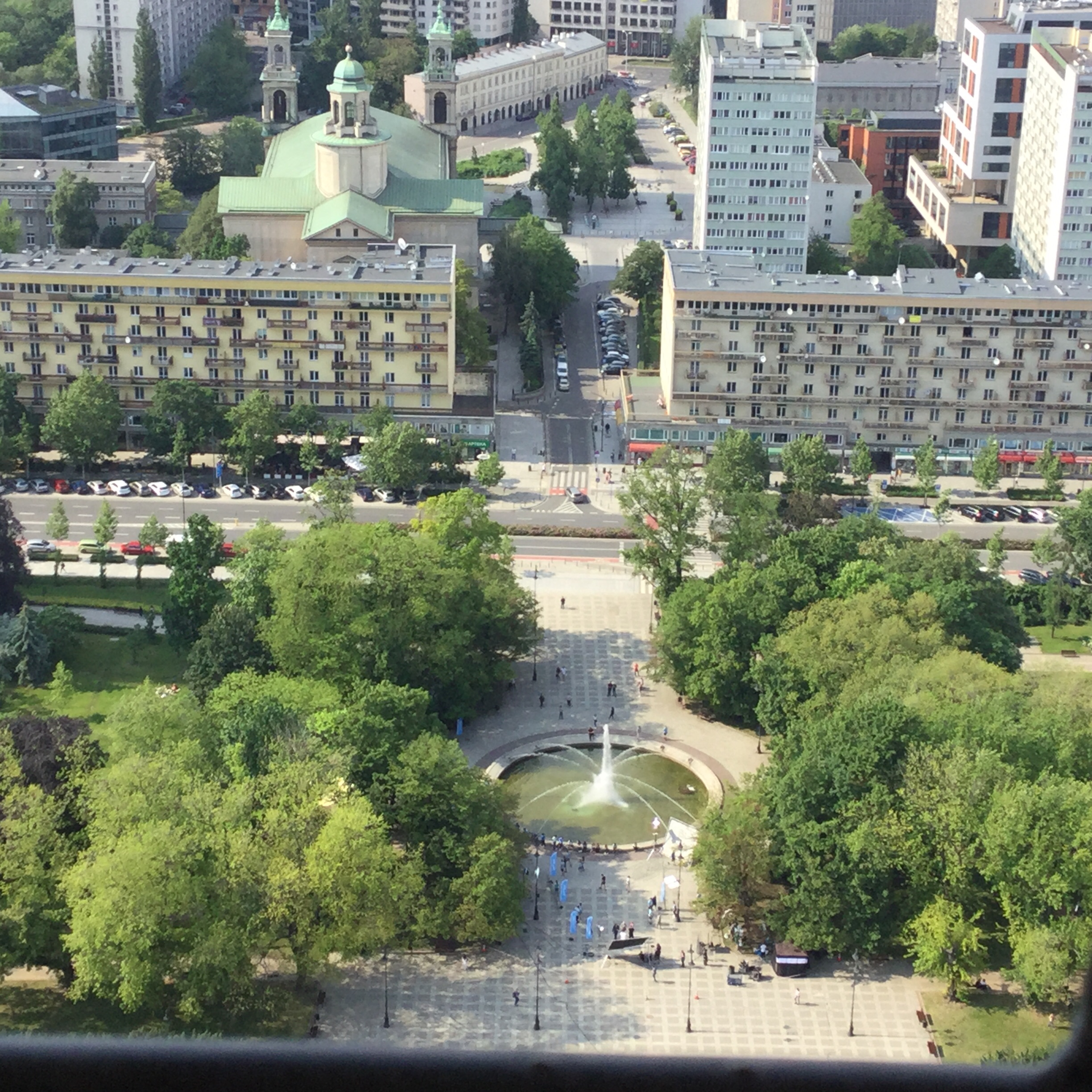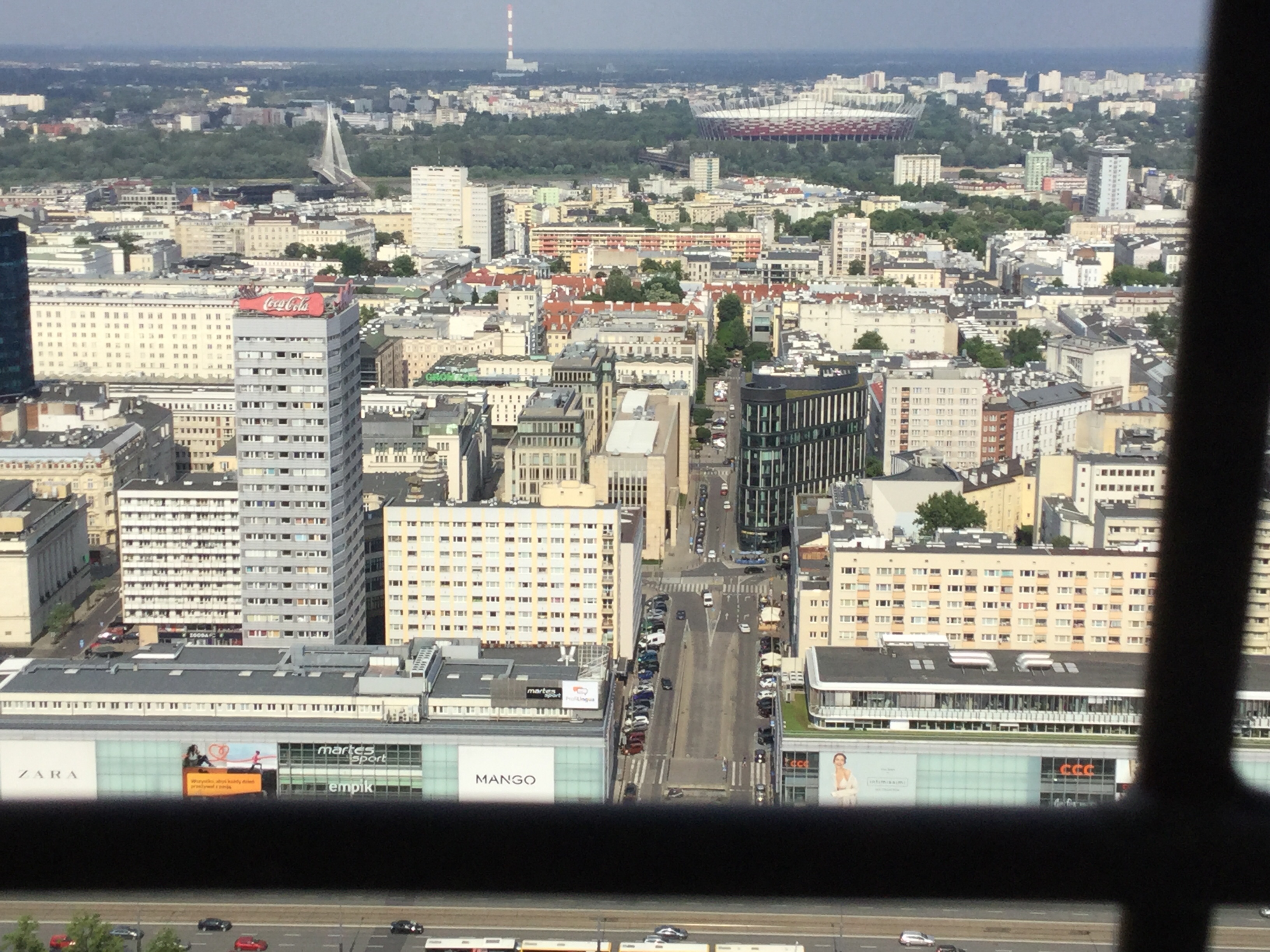 Here's a view of the building with the observation terrace taken from further away on the next day.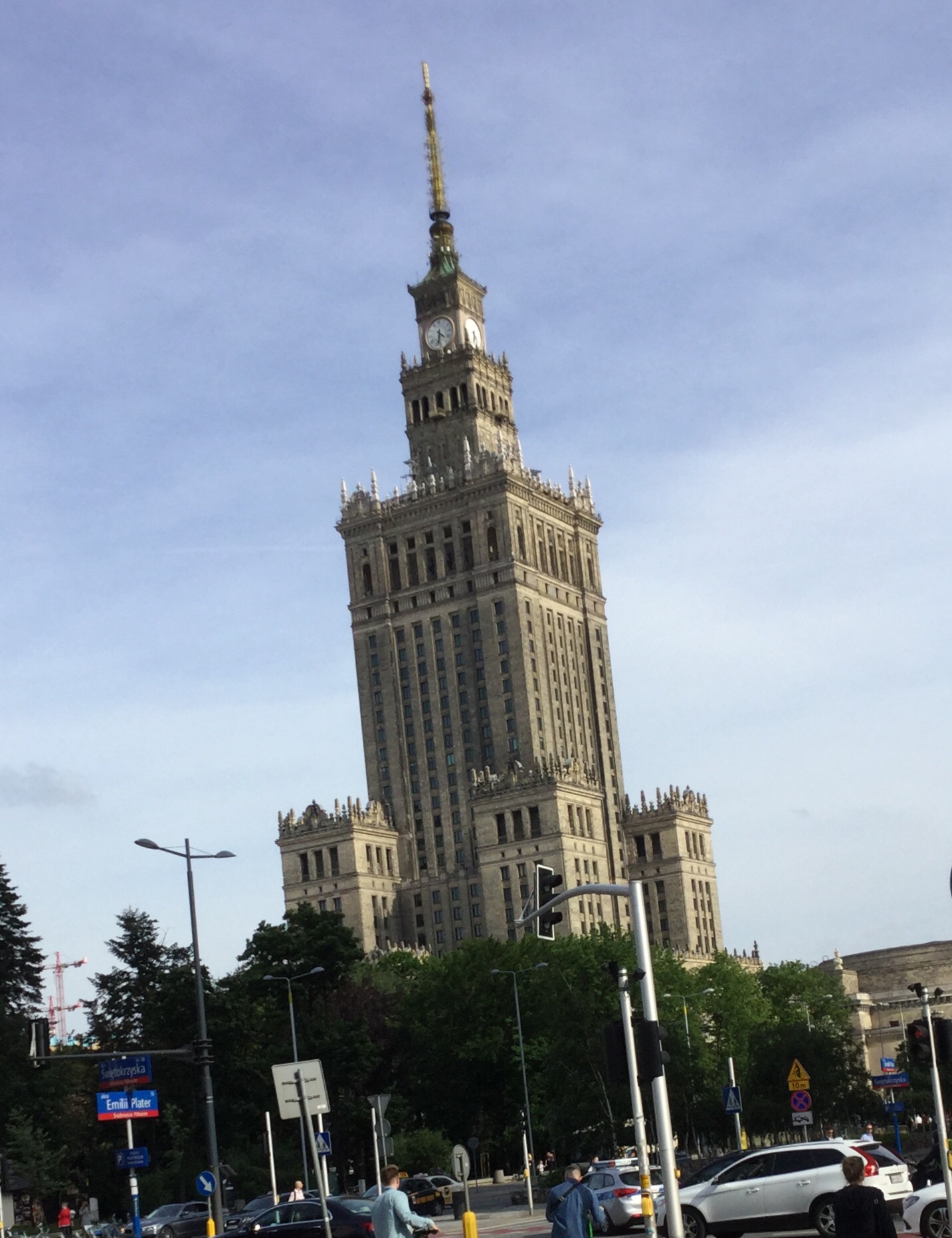 And here's a skyscraper built by Daniel Libeskind. You can see it from the observation terrace, but the sun was blinding me & the photo I took didn't come out. Luckily, today in our travels (by foot, of course), I was able to get a picture of it. I imagine most of you have heard of him. I didn't realize that he was born In Poland. Among the many many buildings he has designed are the new World Trade Center building and the Jewish Museums in both Berlin and Prague (& yes, I have been to both). (Bev: I also just learned that he built a Holocaust memorial in Ottawa. We will have to add that to our trip next month!)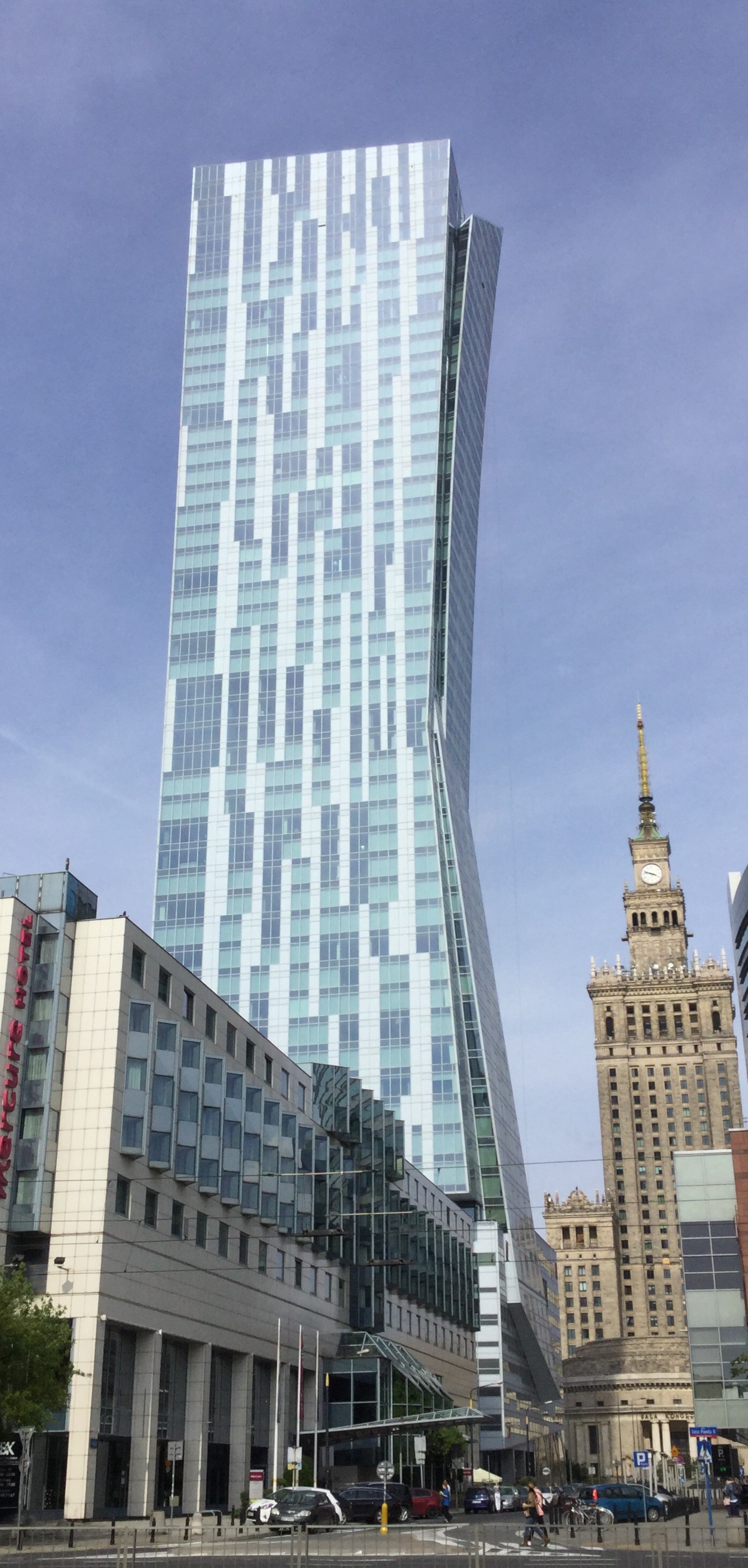 A word about our modern world: as we've been navigating around, we have made use of both Google maps and Uber. The former have been mostly quite helpful (although occasionally they took us in a circle!) and the latter have been fabulous.
To end our day yesterday we had dinner at Senses. The name says it all. The chef wants you to open all your senses to experience his food. He has a Michelin star. The menu was a 12 course tasting menu. This was the most original meal we have ever had. Nothing looked like what you would expect. It was all delicious.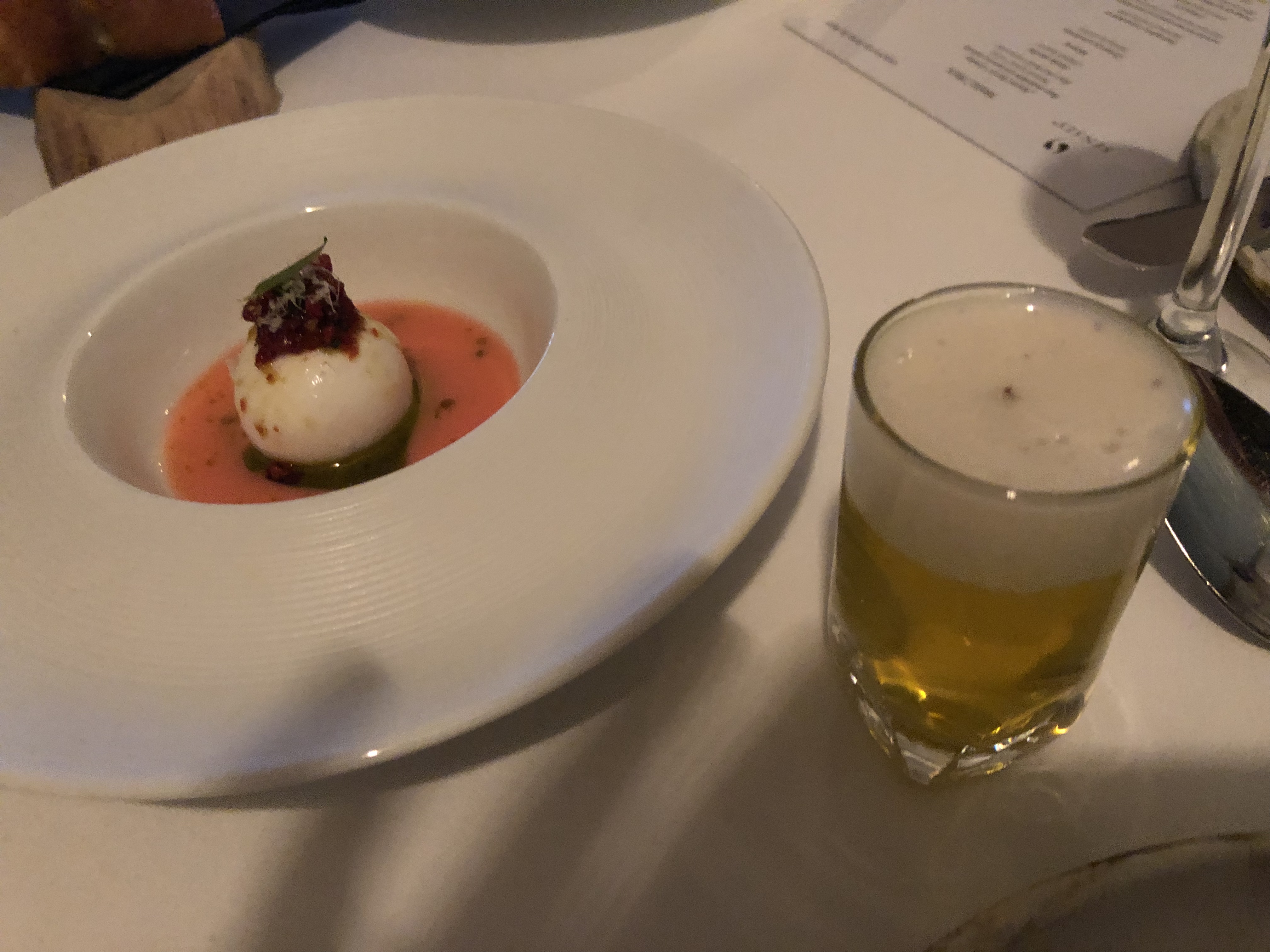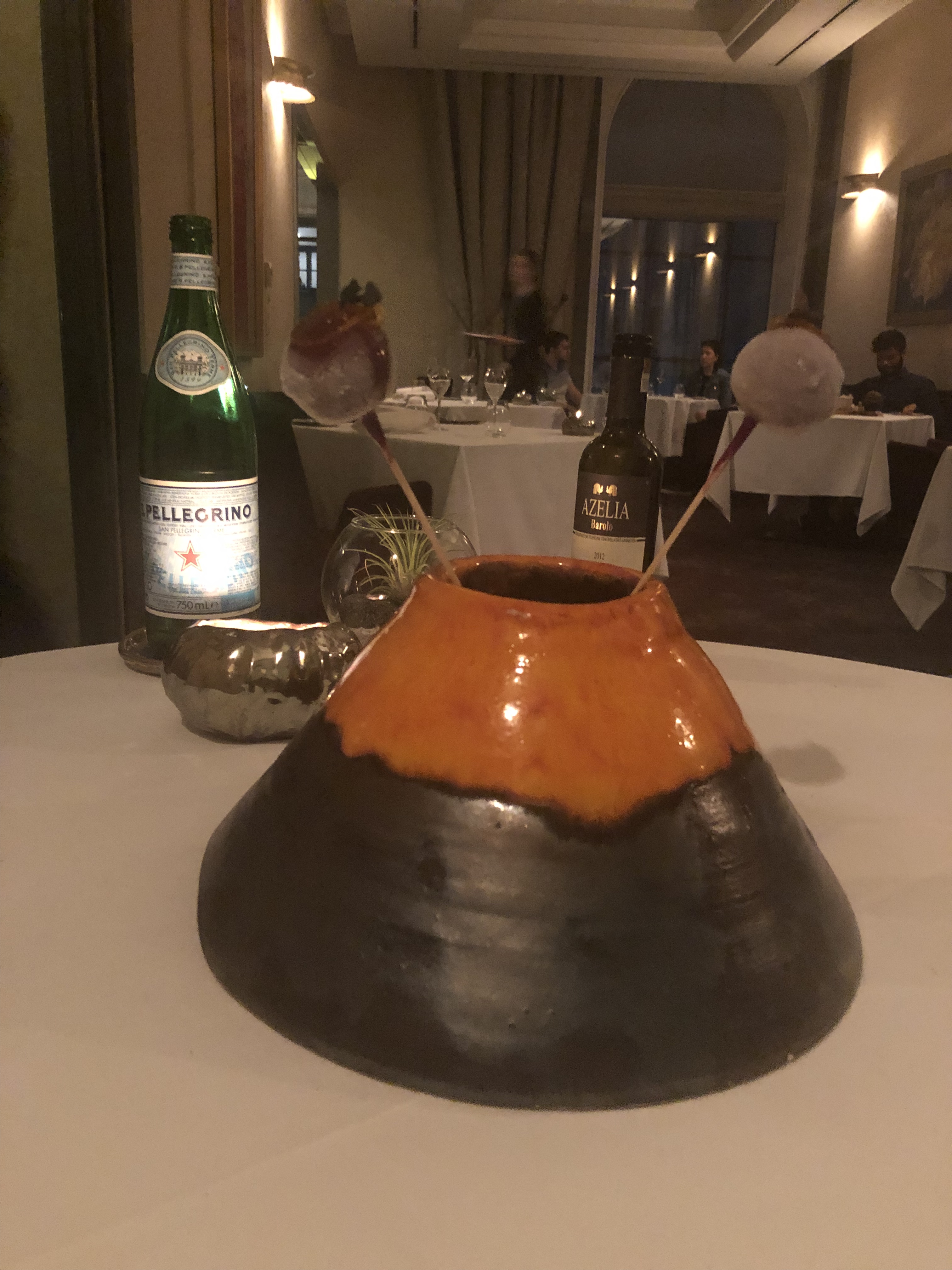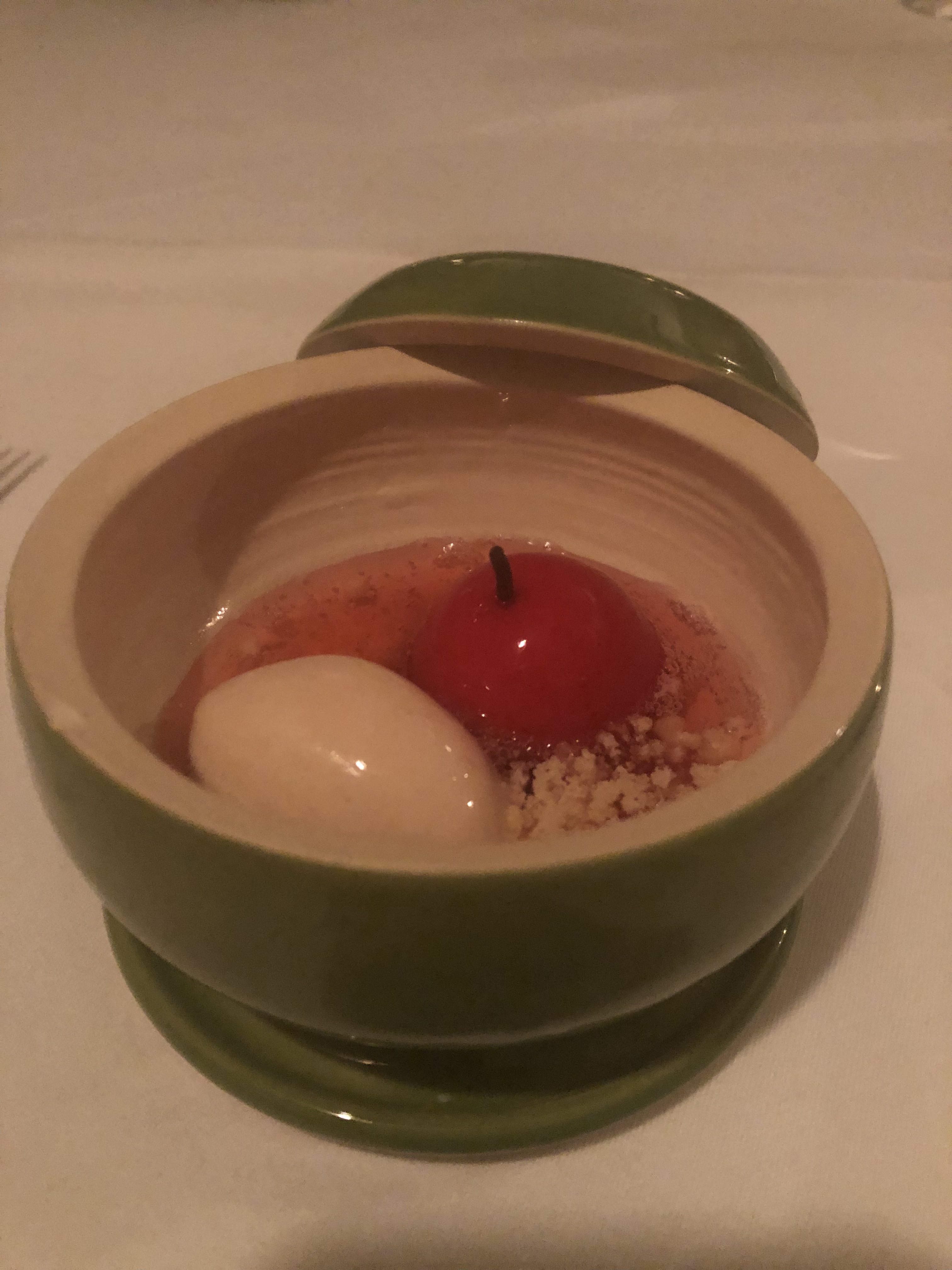 Today (Sunday) was our last day in Poland. It was time to once again visit the Jewish sites. Unlike Krakow, there is no self-contained Jewish section. The Warsaw Ghetto itself was destroyed. There are, however, various monuments dedicated to the tragic plight of Warsaw's Jews. The first one we went to is the Umschlagplatz Monument. It was from this spot that Jews were assembled before being transported in cattle trucks to concentration camps.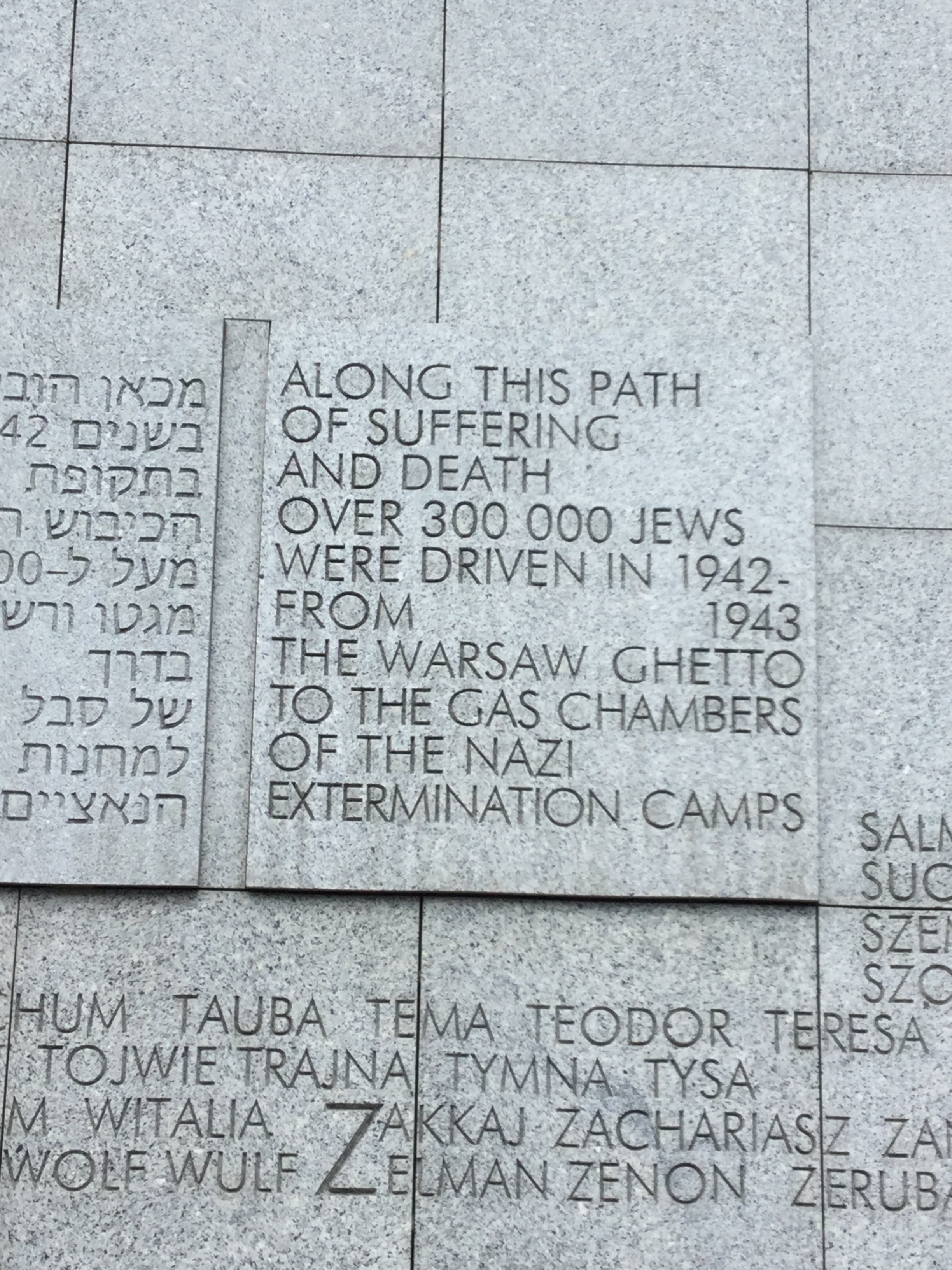 The next monument we saw was to the Heroes of the Ghetto. It symbolizes the Jews' bravery and eventual helplessness in the face of Nazi anti-Semitism.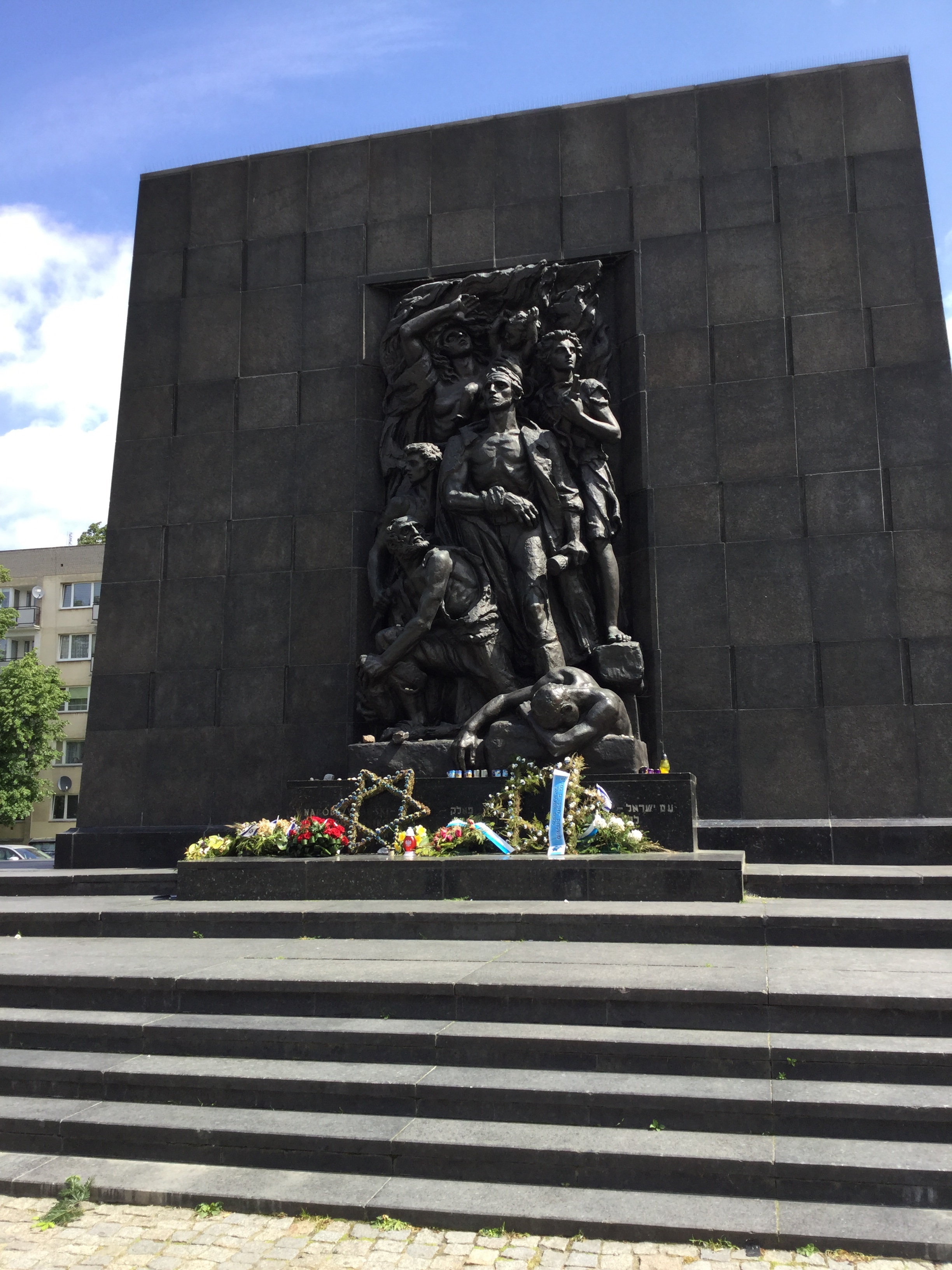 In 1970 the German Chancellor Willy Brandt knelt by this monument as a gesture of reconciliation. A monument has been made to commemorate that day.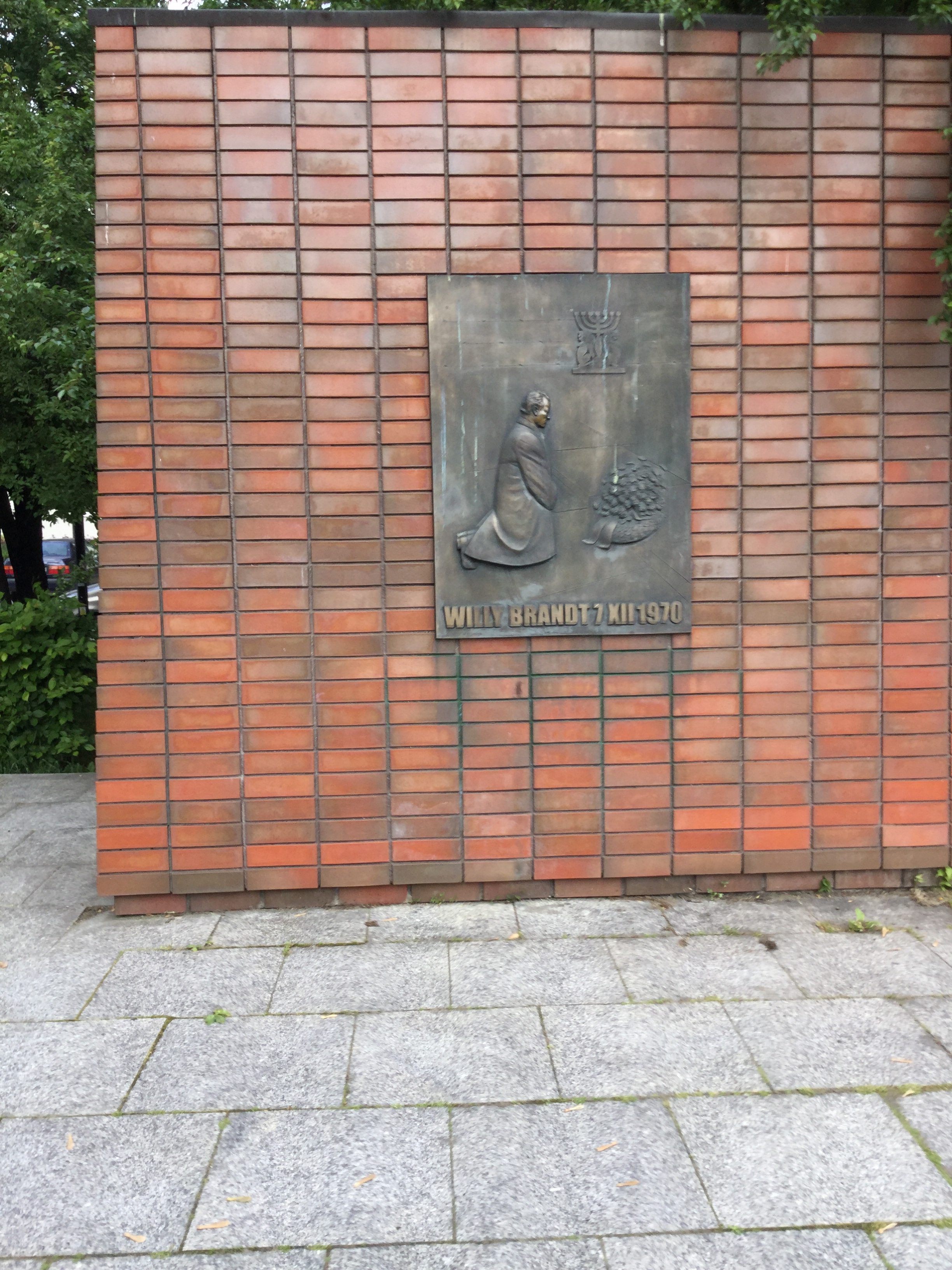 Next we went to the Museum of History of Polish Jews. We spent several hours there. The museum is called Polin in Polish. Legend has it that when the Jews initially arrived in what was to become Poland, they heard birds singing "polin" which is Hebrew for "rest here". The museum covers 1000 years of Polish Jewish history with 60 different exhibits. The museum set-up reminded me of the Museum of Jewish Heritage in NY; I feel like we've come full circle! I found many of the museum exhibits quite disturbing. The exhibits didn't lend themselves to good photos, but here's a non-disturbing one of Marty in a typical library.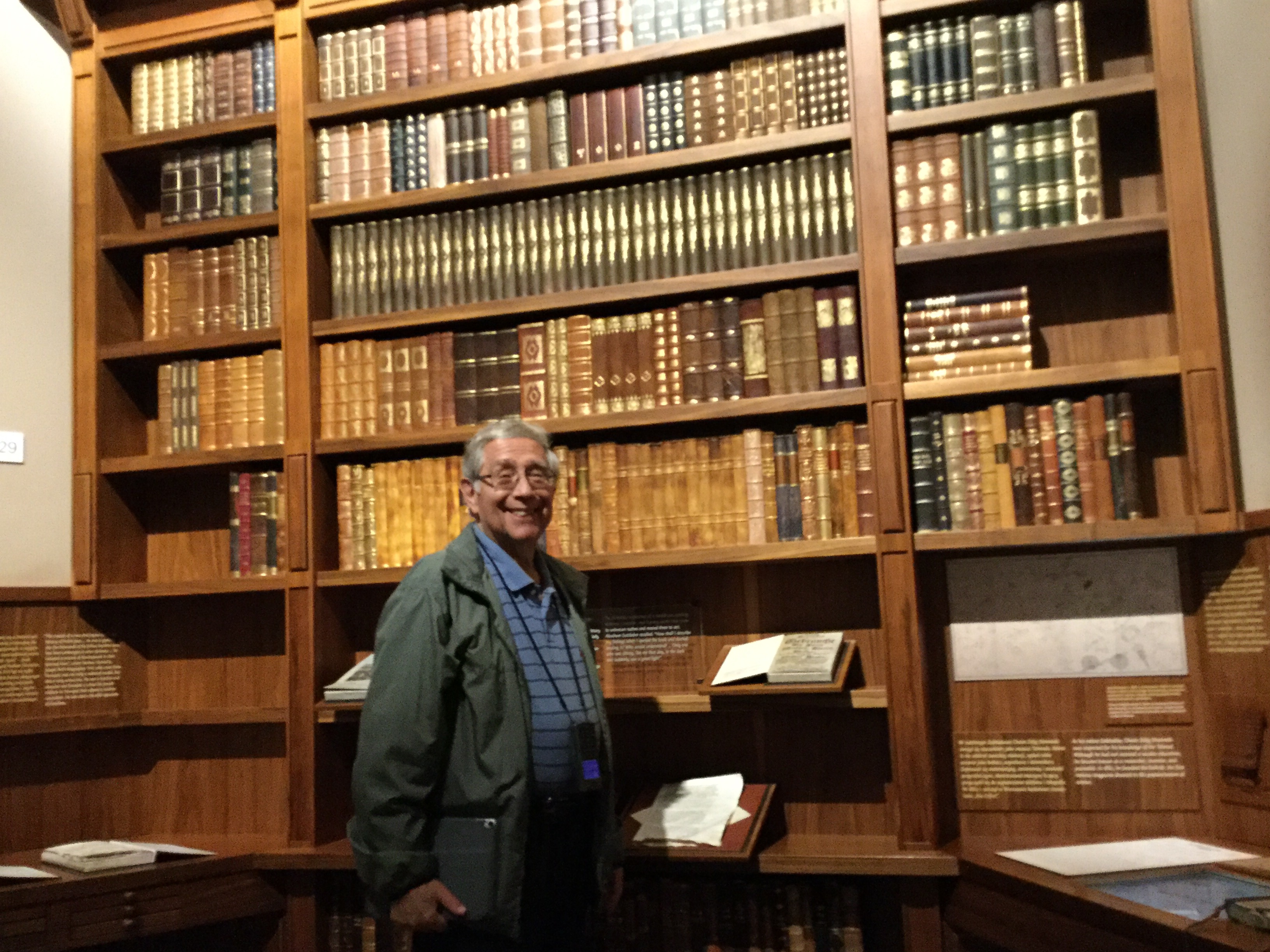 Next we went to the Pawiak Prison. This was a place of detention, torture and execution from 1830, when it was built as a Tsarist prison, until 1944 when the retreating Nazis blew it up. More than 100,000 people were processed here during the Nazi occupation. The re-creation of the hellish conditions in which prisoners were forced to live were yet another disturbing element.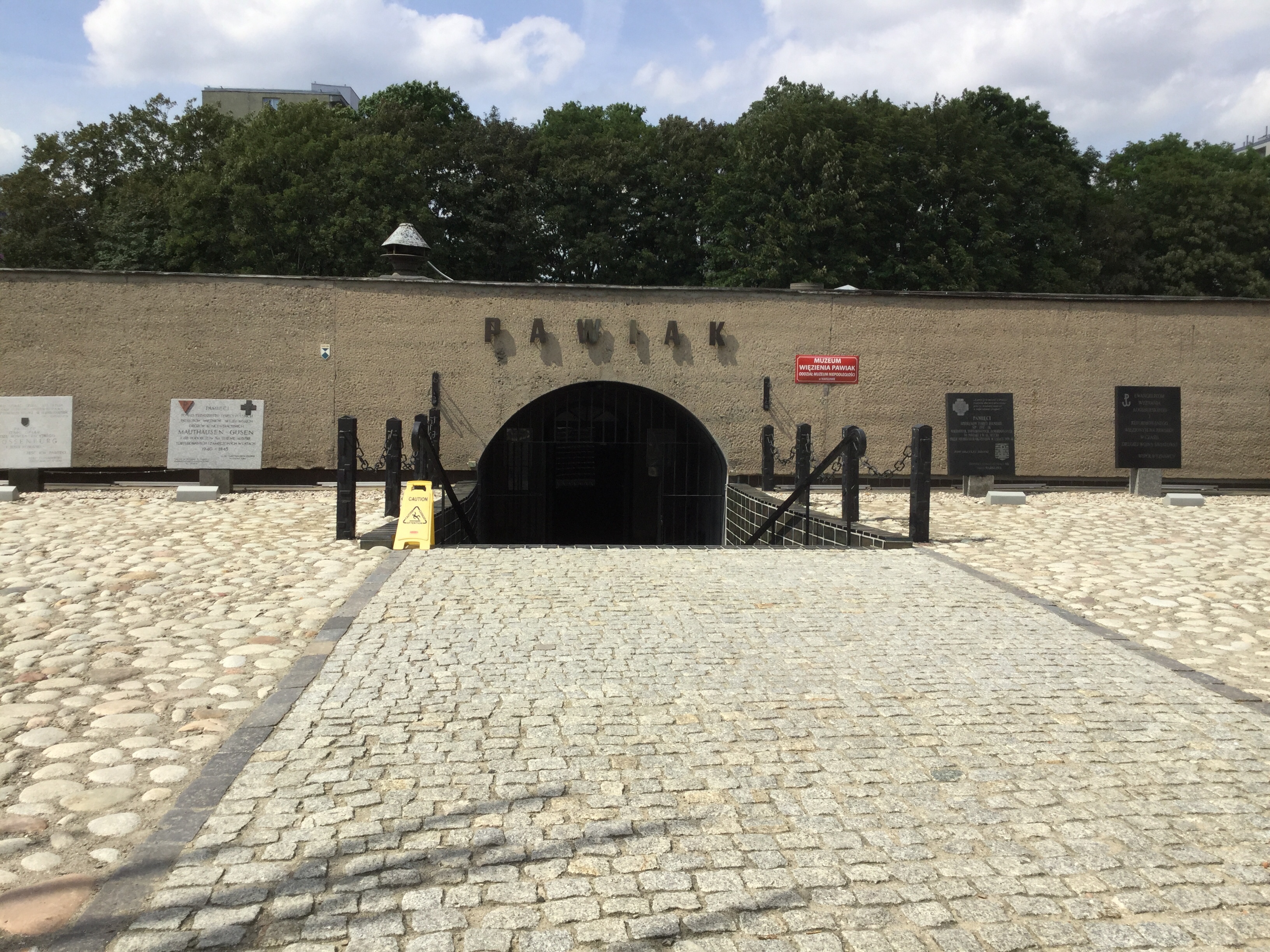 The Nazis put 18 prisoners in this cell designed to hold two.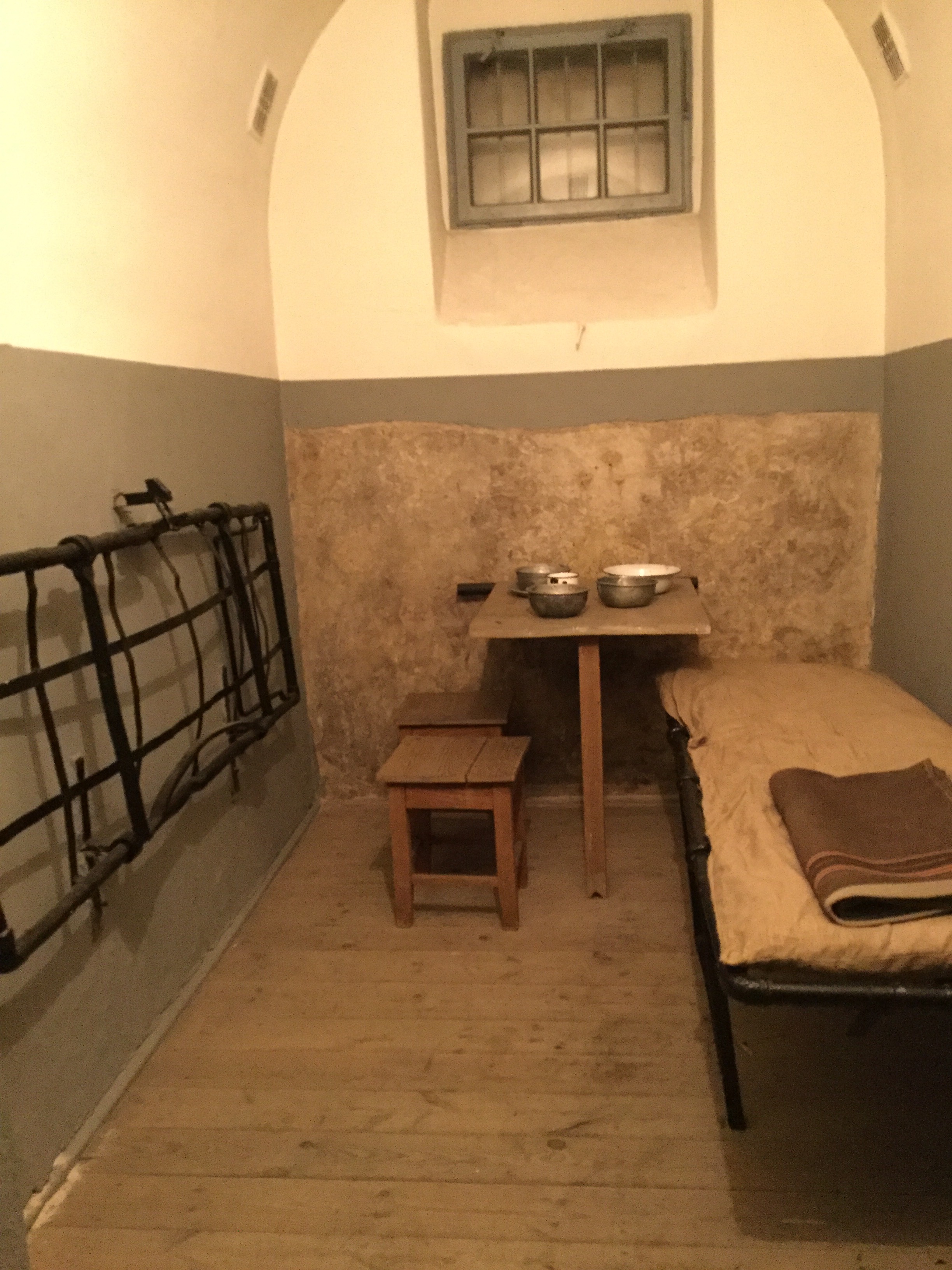 At this point Marty decided he wanted to see an active synagogue. We found one on Google; it wasn't in my tour book. My phone was running out of juice and we would need it to call Uber so Marty attempted to use the GPS on his Blackberry (don't ask!). We walked and walked and walked (in a circle). (We hit 15,000 steps today again.). I gave up & took out my phone and got us to the synagogue (& had enough power left to get us back to the hotel and yes, I should have brought my external charger with me.)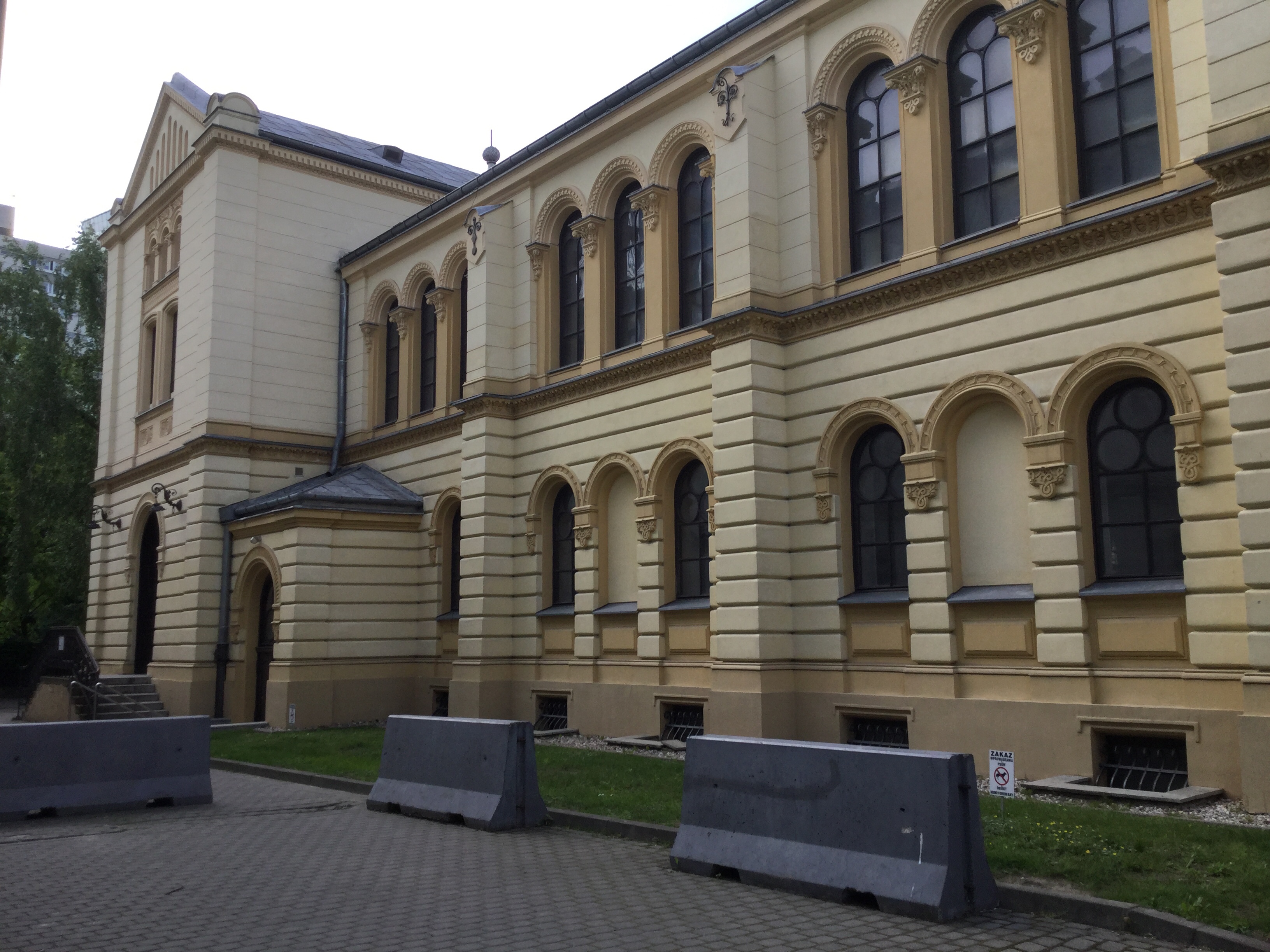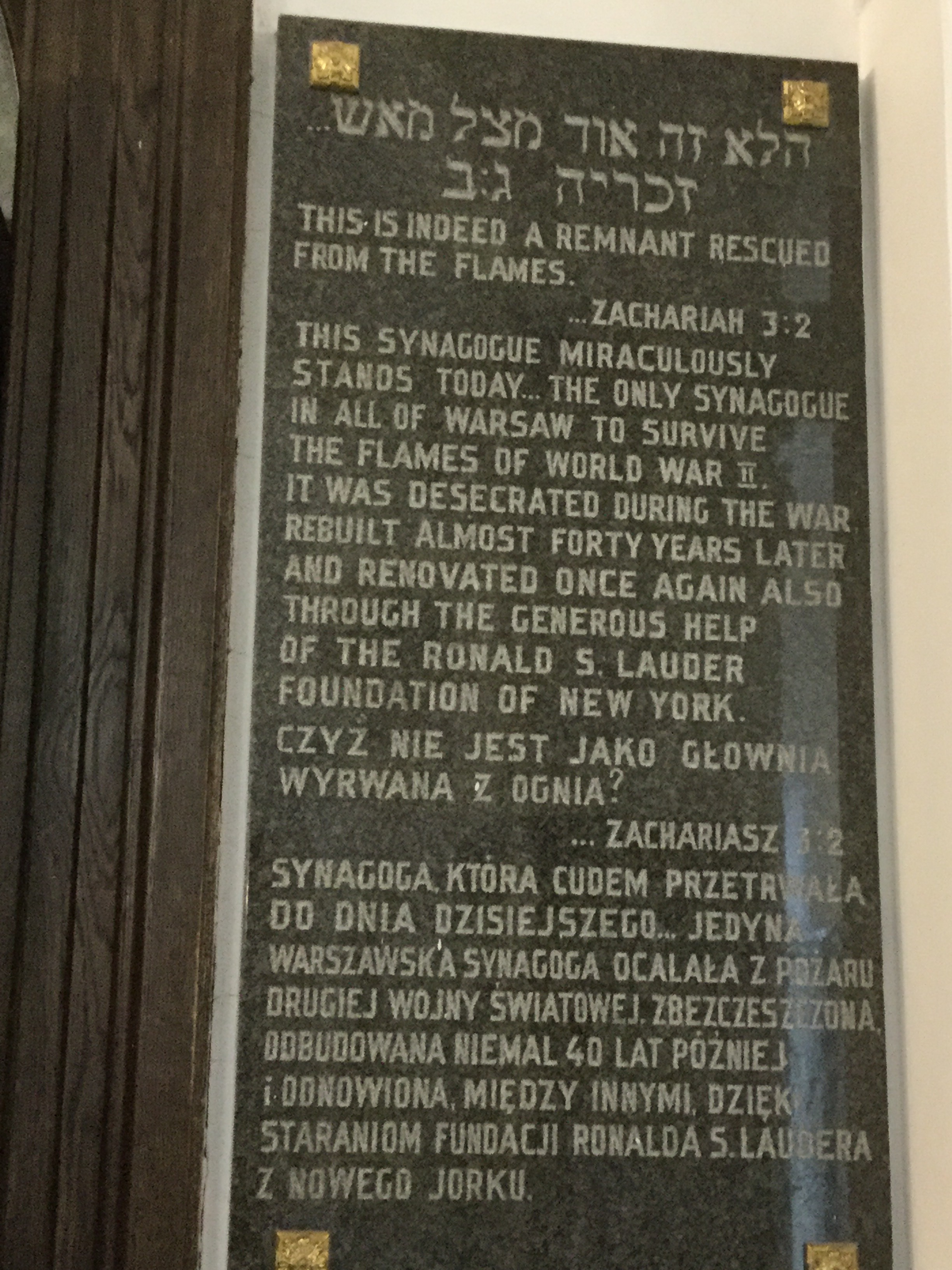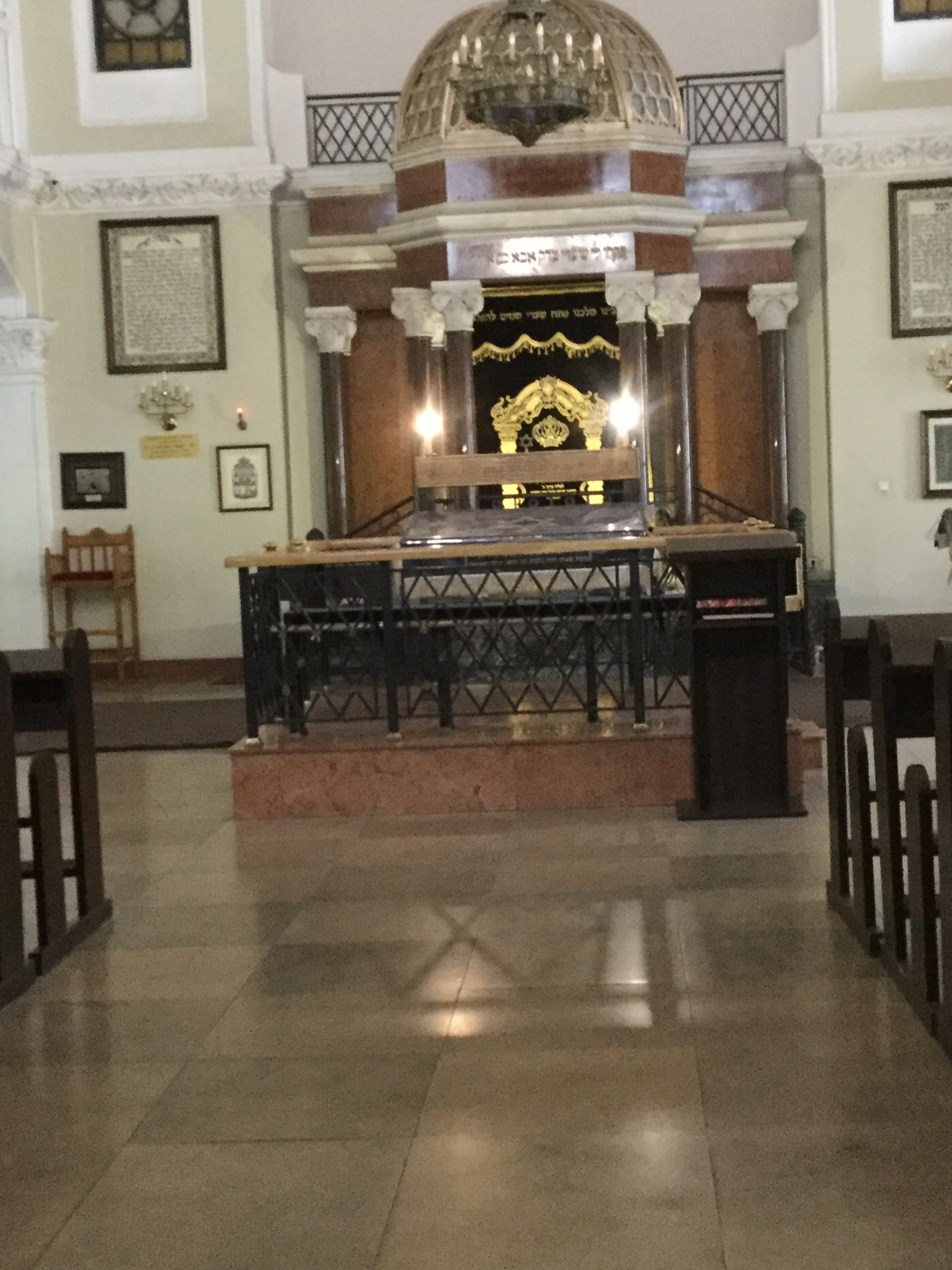 For dinner tonight we went to a wine bar (& restaurant) which I had found in Wine Spectator. It turned out to be a small neighborhood place with a fabulous wine list and very nice food. It was a nice way to end our sojourn in Poland. Marty had pierogi again; I had halibut.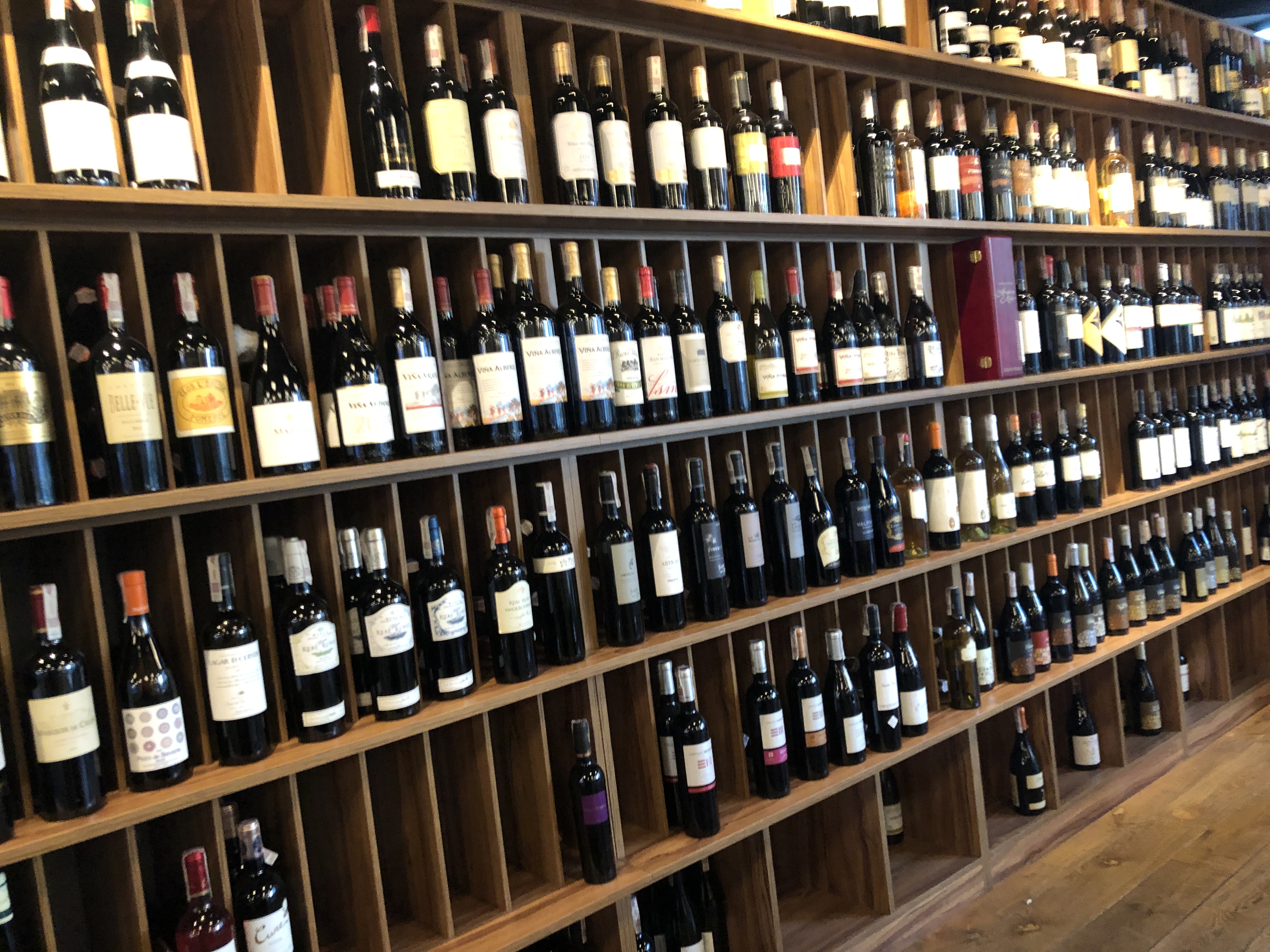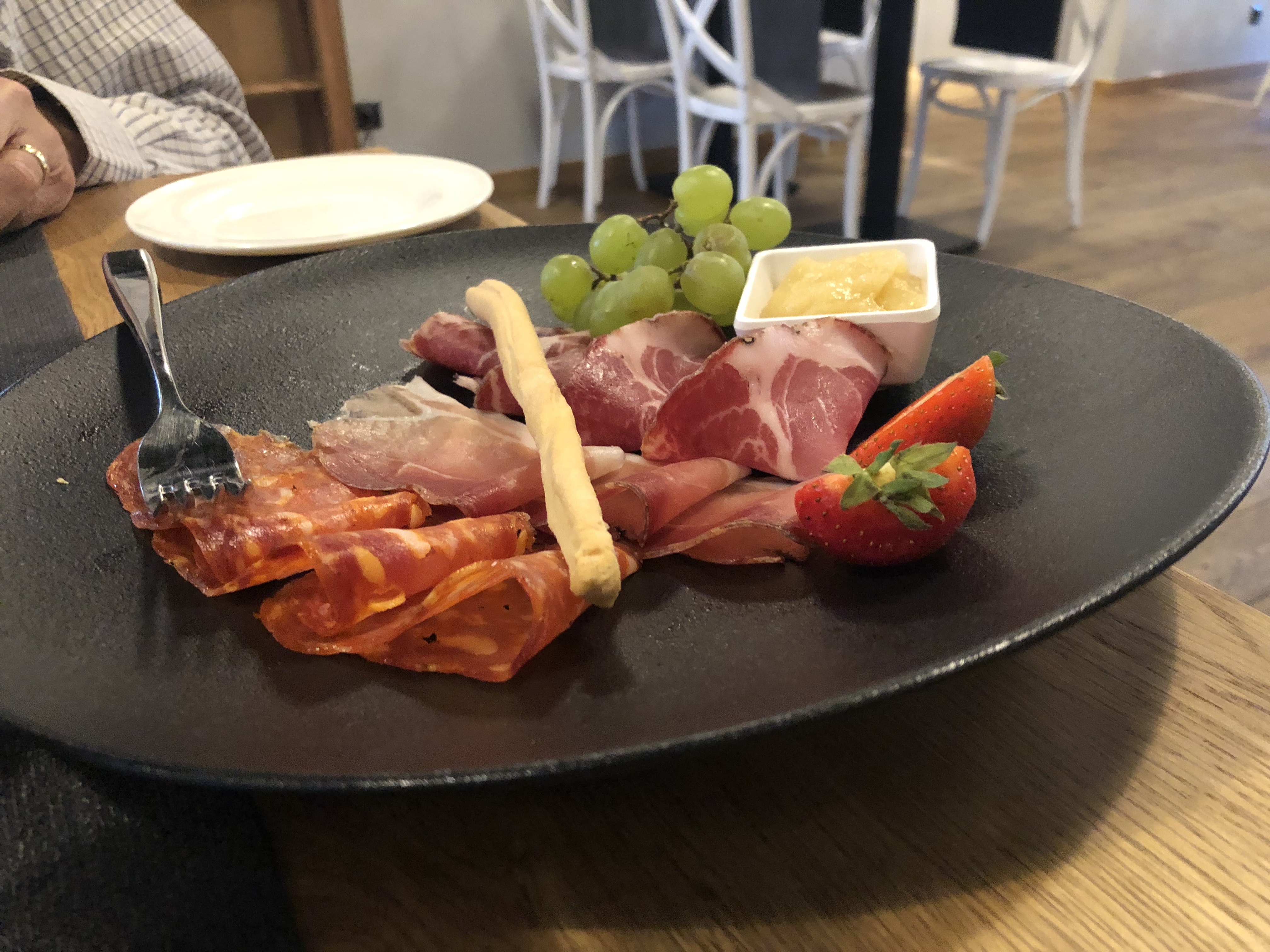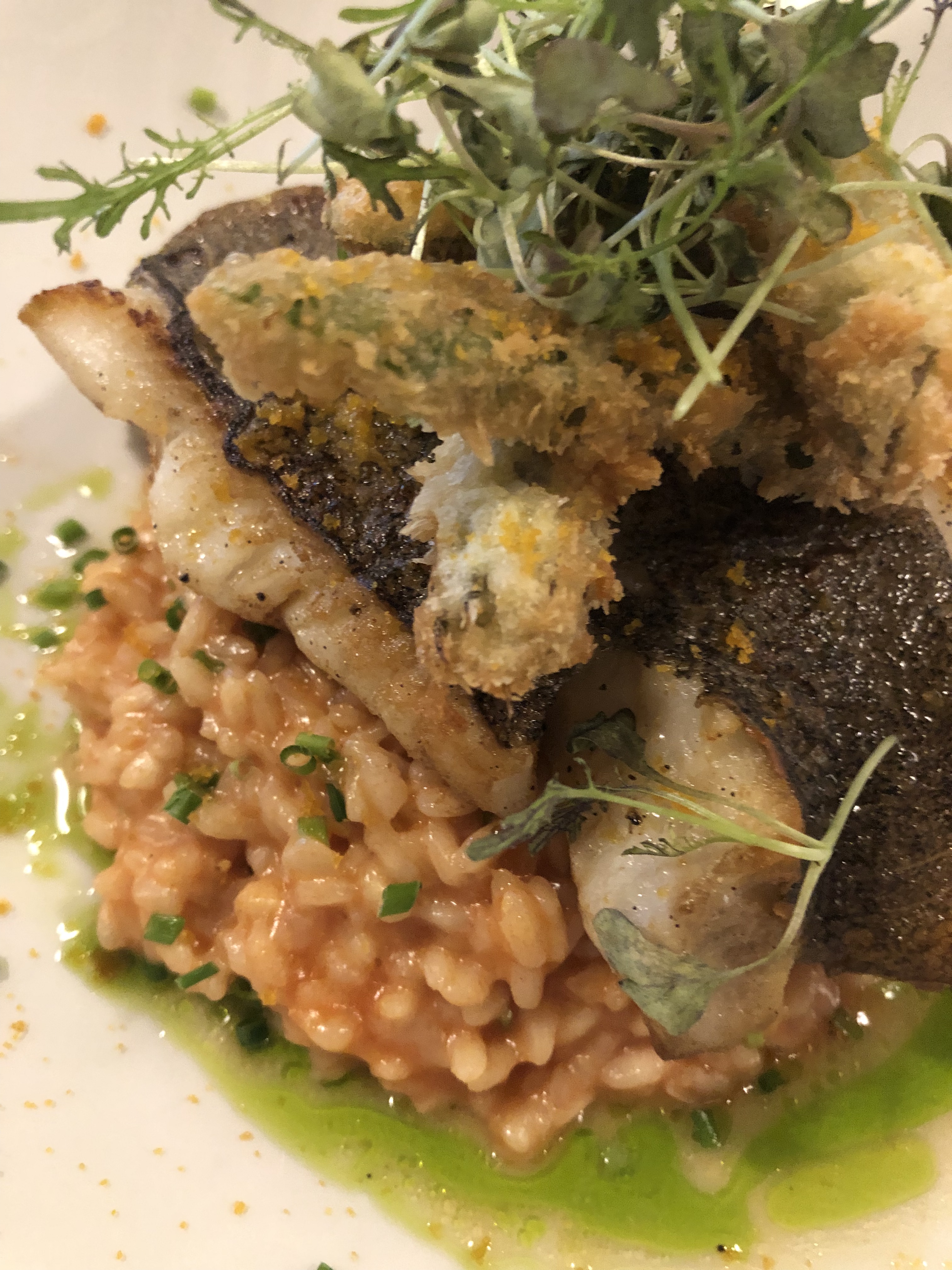 While this ends our time in Poland, it does not end our trip. We are flying to London tomorrow for a few days.
I'd like to thank those of you who have been responding to my travel reports, especially those of you who haven't missed a one. If I don't hear from the few of you who haven't written me at all, I will assume you are not interested & I will remove you from my "subscribers"; no need to clutter up your mailboxes.
Keep well and keep in touch.
❤️
Irene