Dear Readers,
I love hearing from you so don't be shy.
A word about the Polish language: it's difficult, harder than any other European language says my resident linguist. He studied it (via book and tapes) for several months before we got here. He's mastered some key words and phrases and folks are thrilled with his trying.
After a cool rainy day in Rzeszów on Wednesday (we did a little bit of sightseeing, but nothing stands out), we flew to Warsaw on Thursday. Our initial impressions: a real city comparable to other major European capitals (with a population of close to 1.8 million inhabitants); cosmopolitan and busy. We are such city folks; we are delighted.
While Krakow remained more or less intact after WW II, Warsaw was systematically destroyed and left virtually uninhabited, with the total wartime damage resulting in almost 85% of the city being reduced to rubble. A massive post-war rebuilding program recreated both the Old Town and New Town districts. In fact, the re-creation was carried out so authentically that both were awarded UNESCO World Heritage status.
So naturally we started our touring on Thursday afternoon there. Both the Old City and the New City have typical market squares.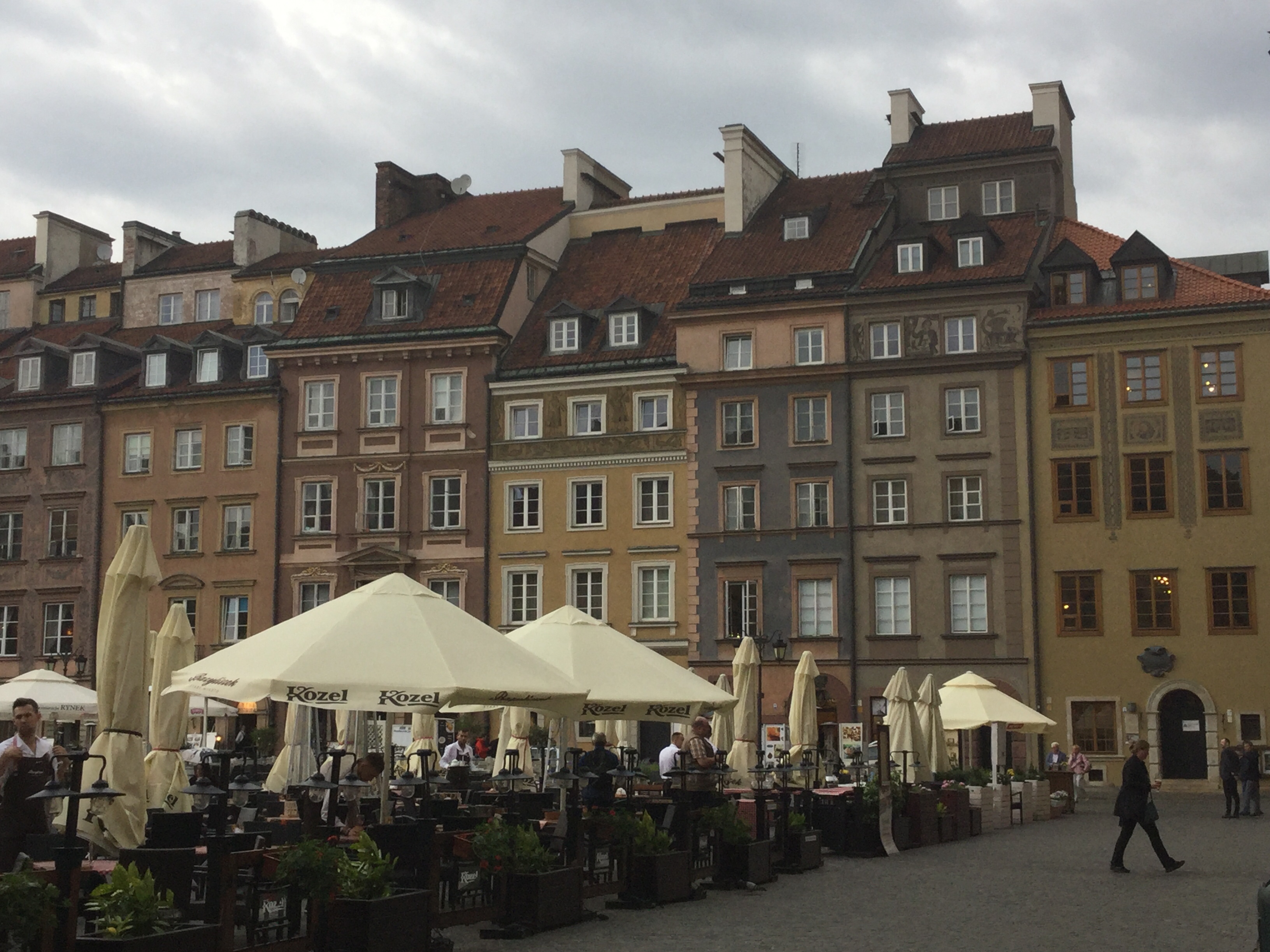 And here's a typical street in the Old Town. I love it!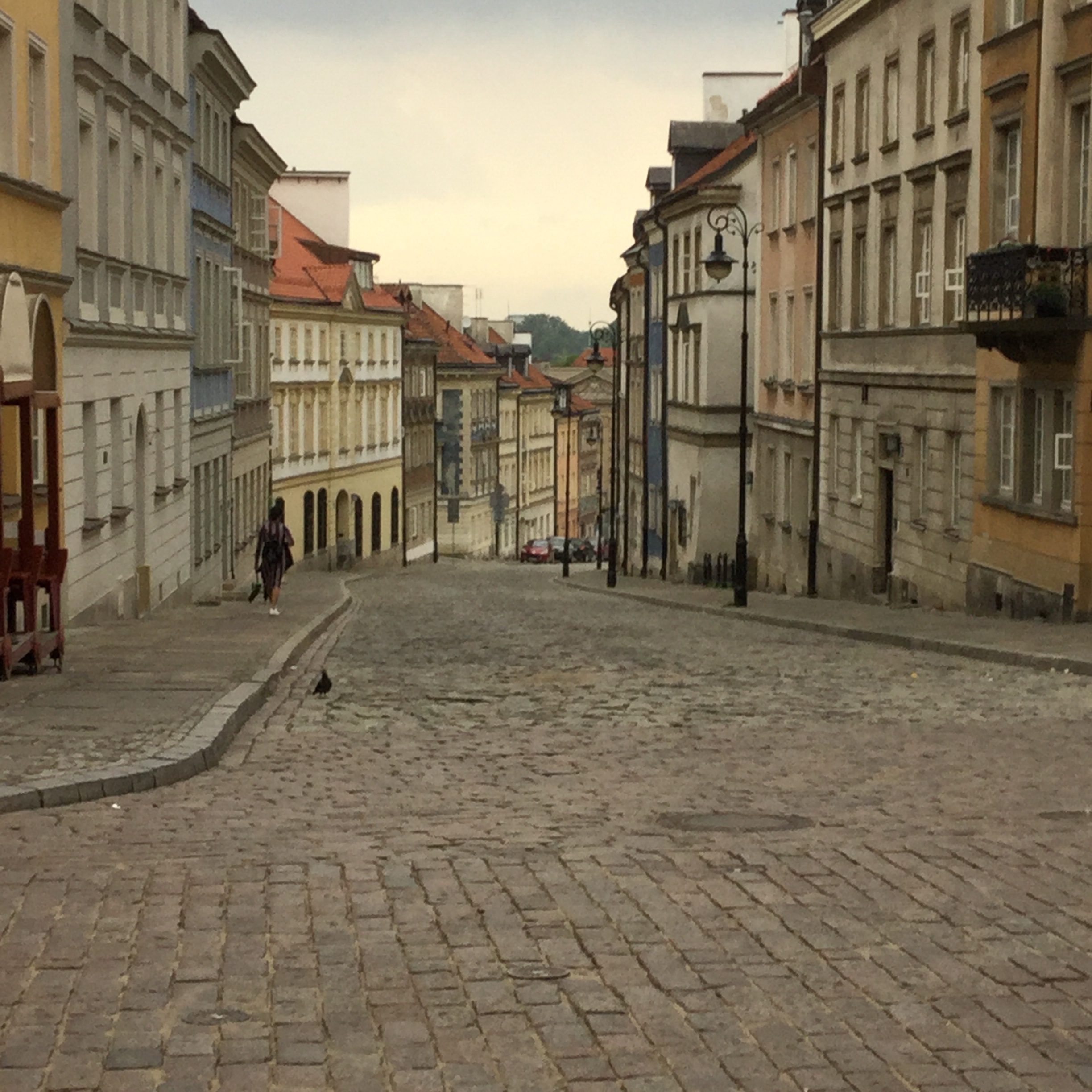 We went to the Marie Curie Museum which is in the building where she lived. There were exhibits about her work and her life.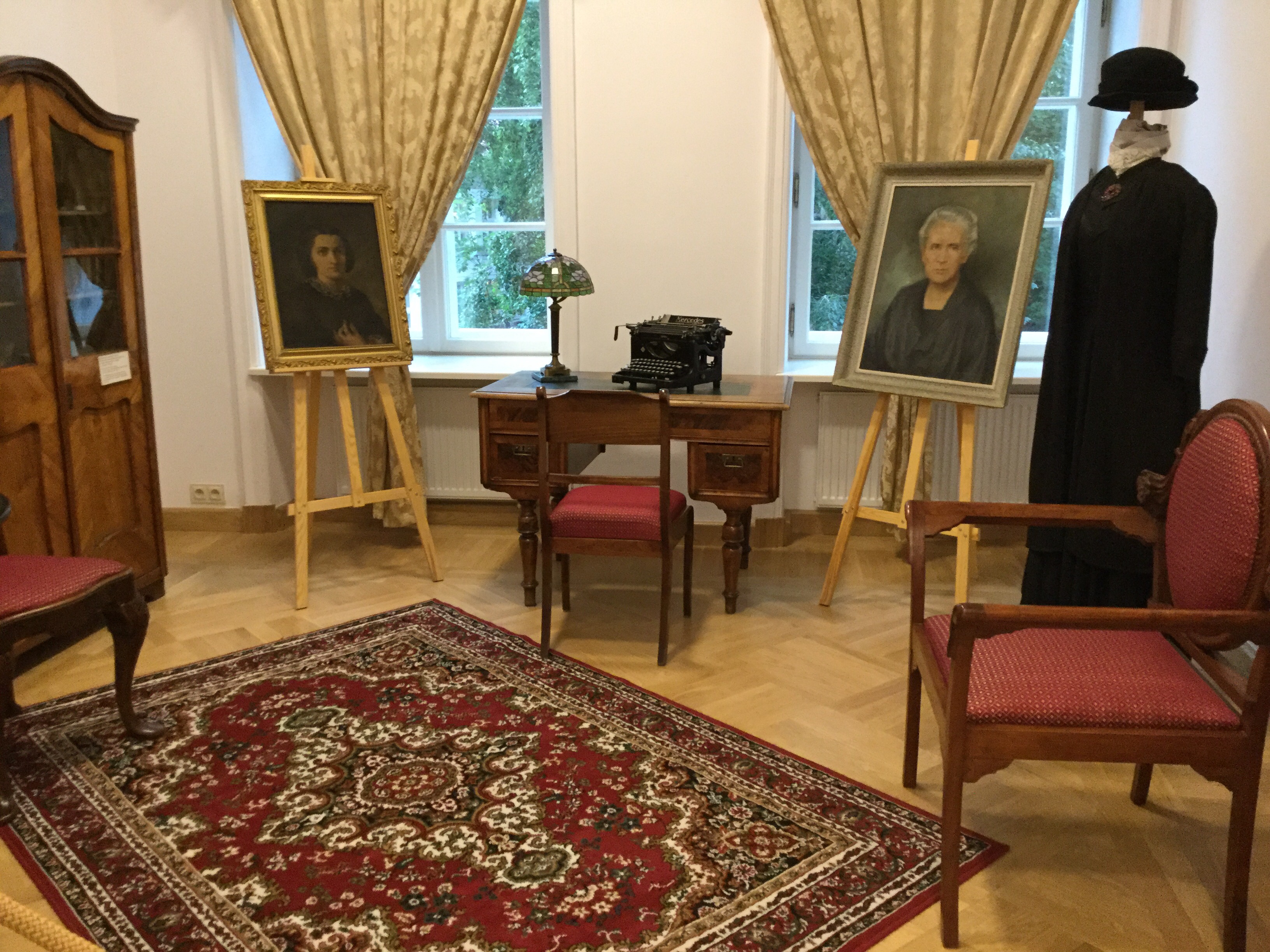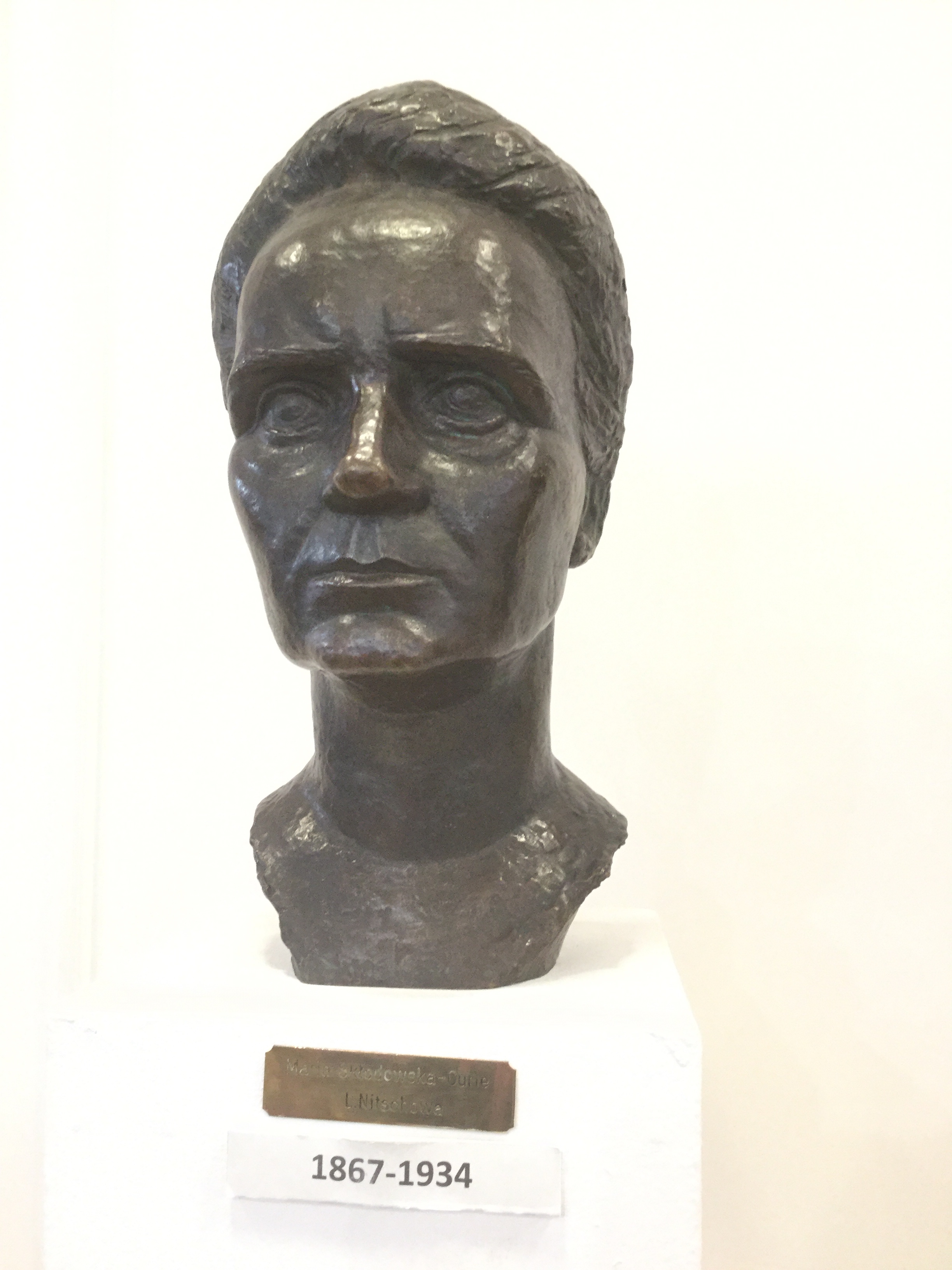 To round out our day we had some typical Polish food for both lunch (stuffed cabbage) and dinner (superior pierogi to what we had earlier in the trip). FYI: while the stuffed cabbage was good, I think mine (from my mother-in-law's recipe) is better! Marty agreed.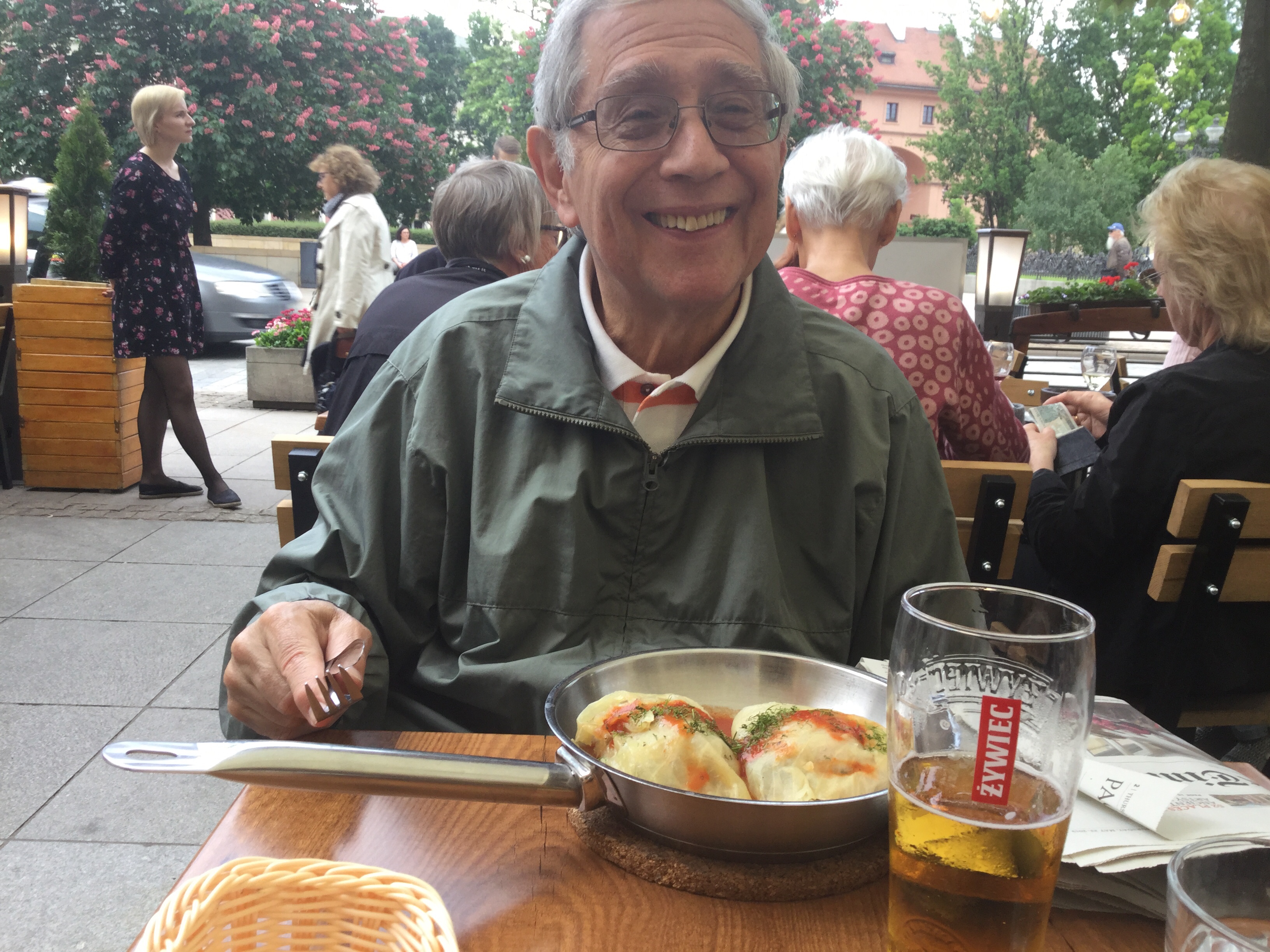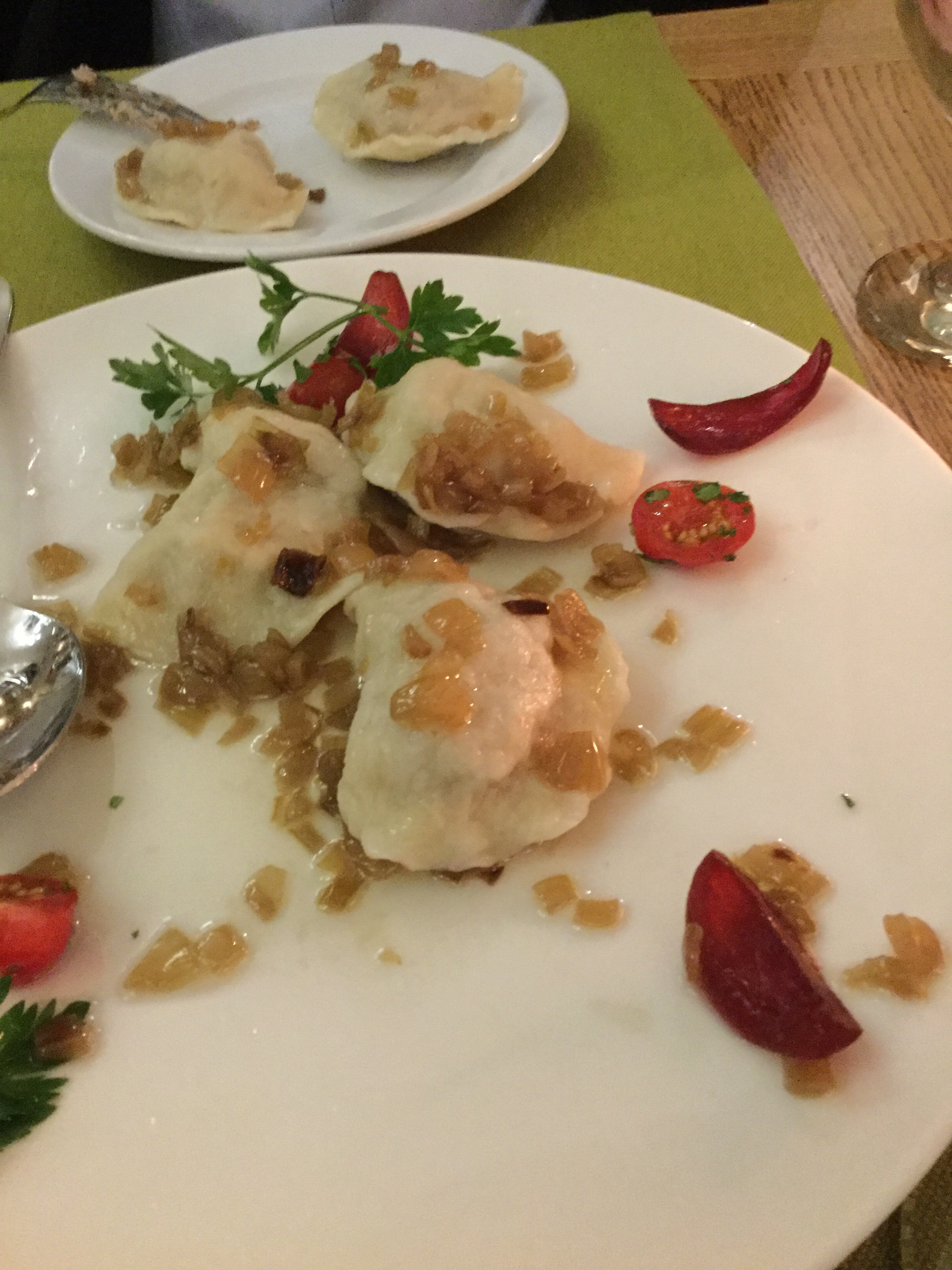 Friday was a busy, exhausting day; a typical Haber sightseeing day. We started our day at the Royal Castle which turned out to be my favorite sightseeing experience of the day. A castle was first established on this site in the 13th century. The Nazis destroyed the castle and it was totally re-constructed starting in 1971 and opened to the public in 1984.
Here's the outside of the castle.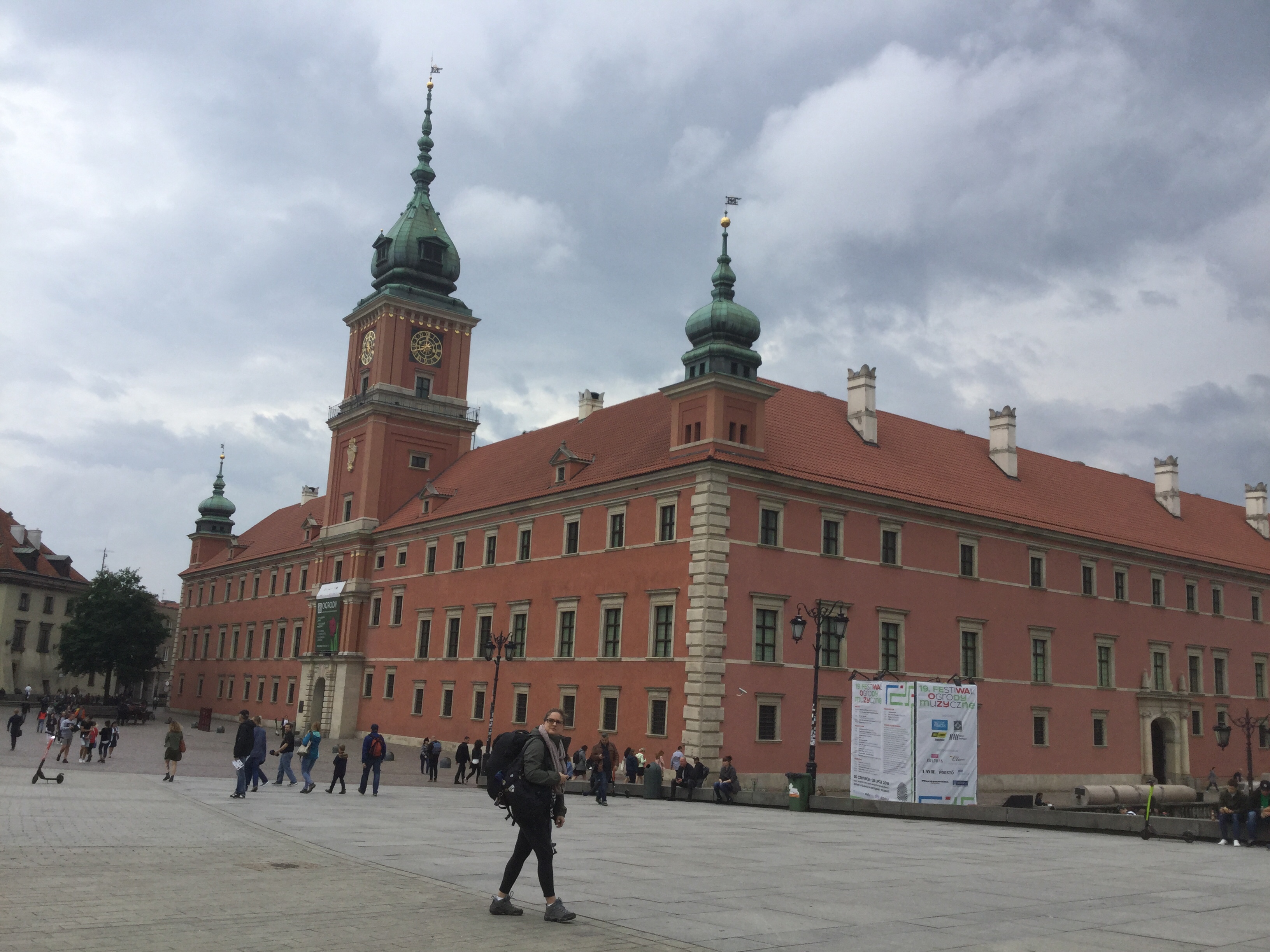 The Nazis drilled thousands of holes in the foundation for sticks of dynamite. You can see some of the holes here.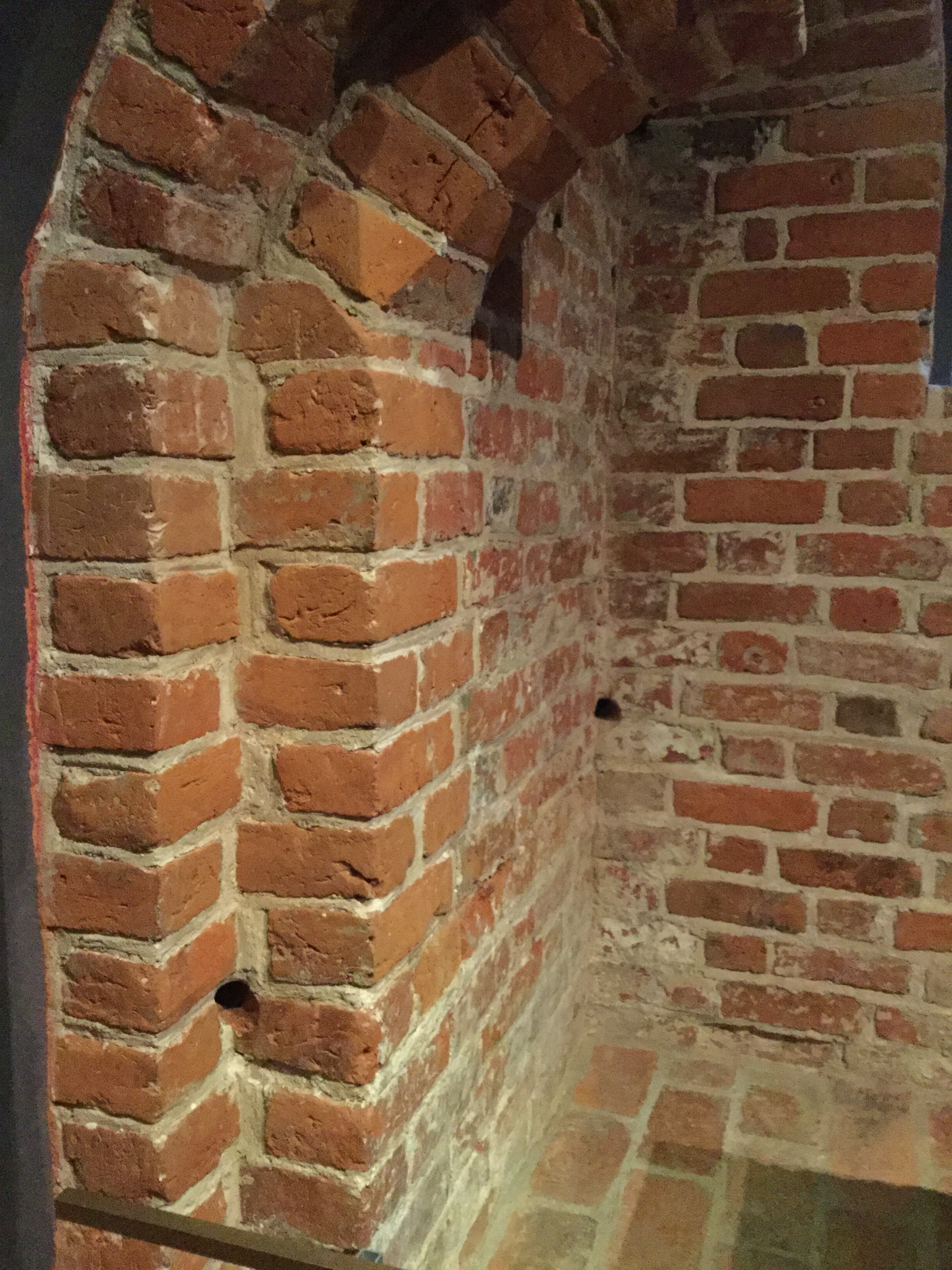 Here's the king's bedchamber and the dining room. Most of the furniture is original to the castle (some items were sent to Canada prior to the outbreak of war) or donated by museums or collectors.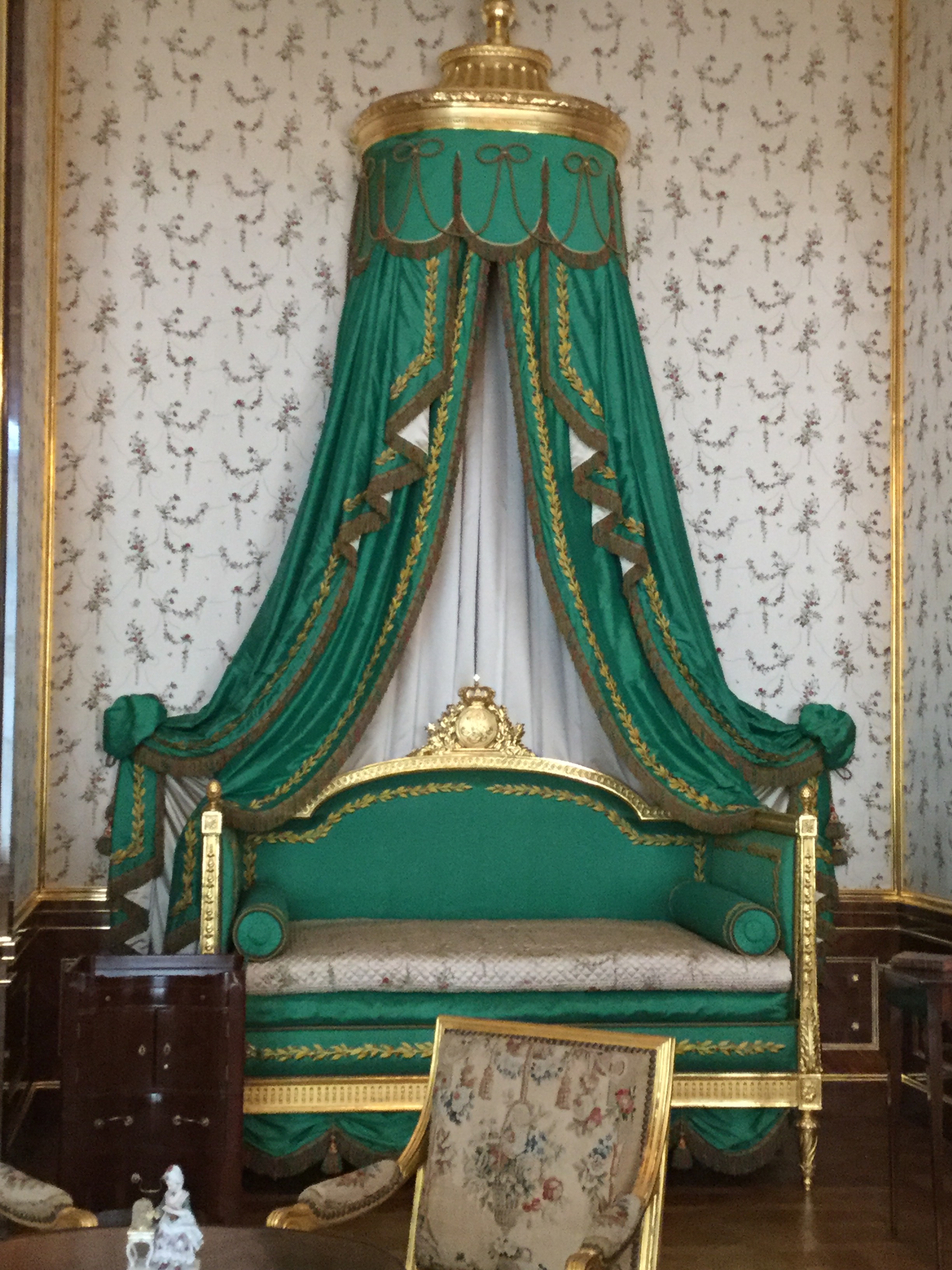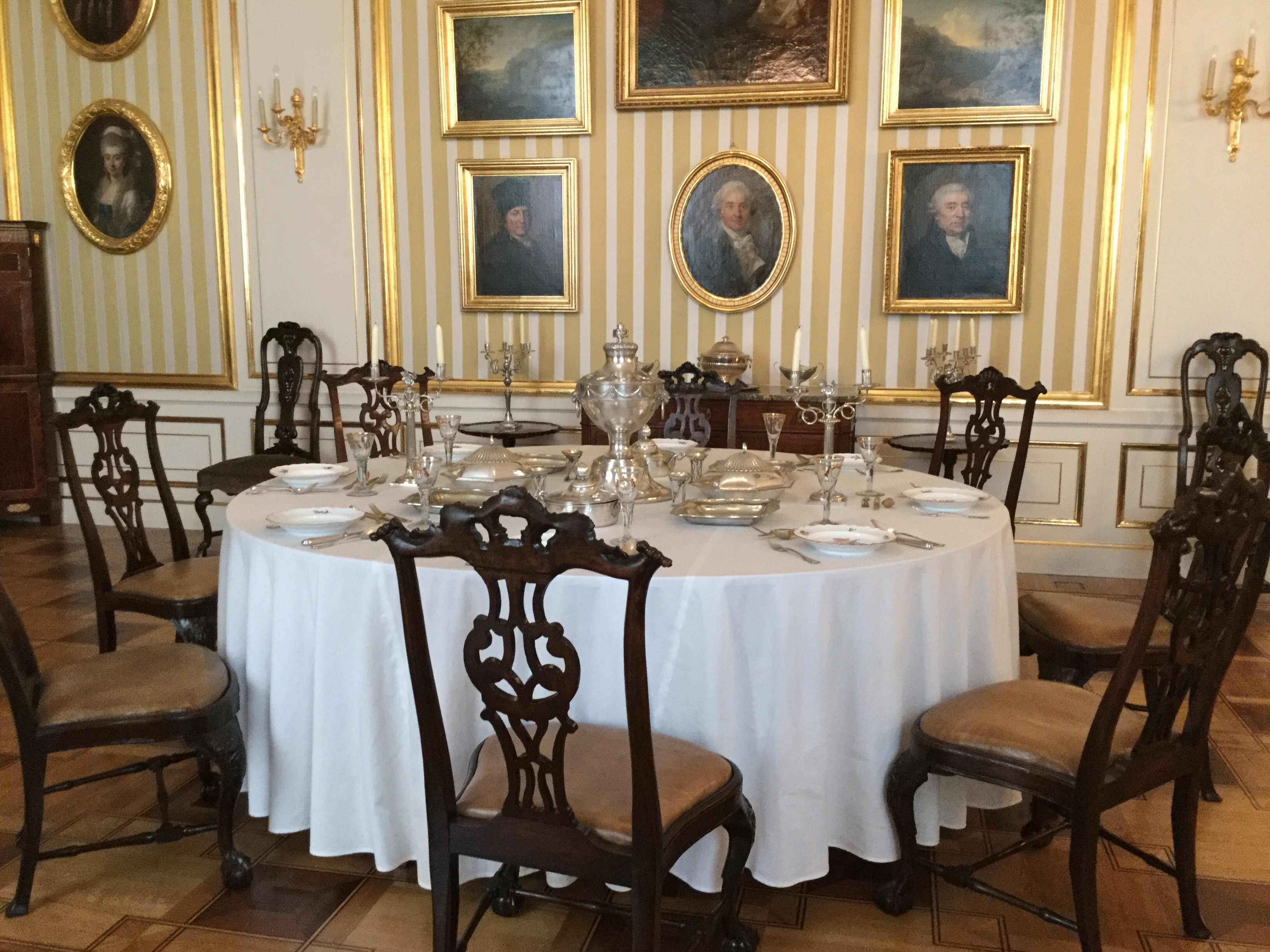 As luck would have it, there is currently an exhibit of 2 Rembrandt paintings in the castle. They are quite magnificent. I loved how the woman's hands seem to be outside the frame.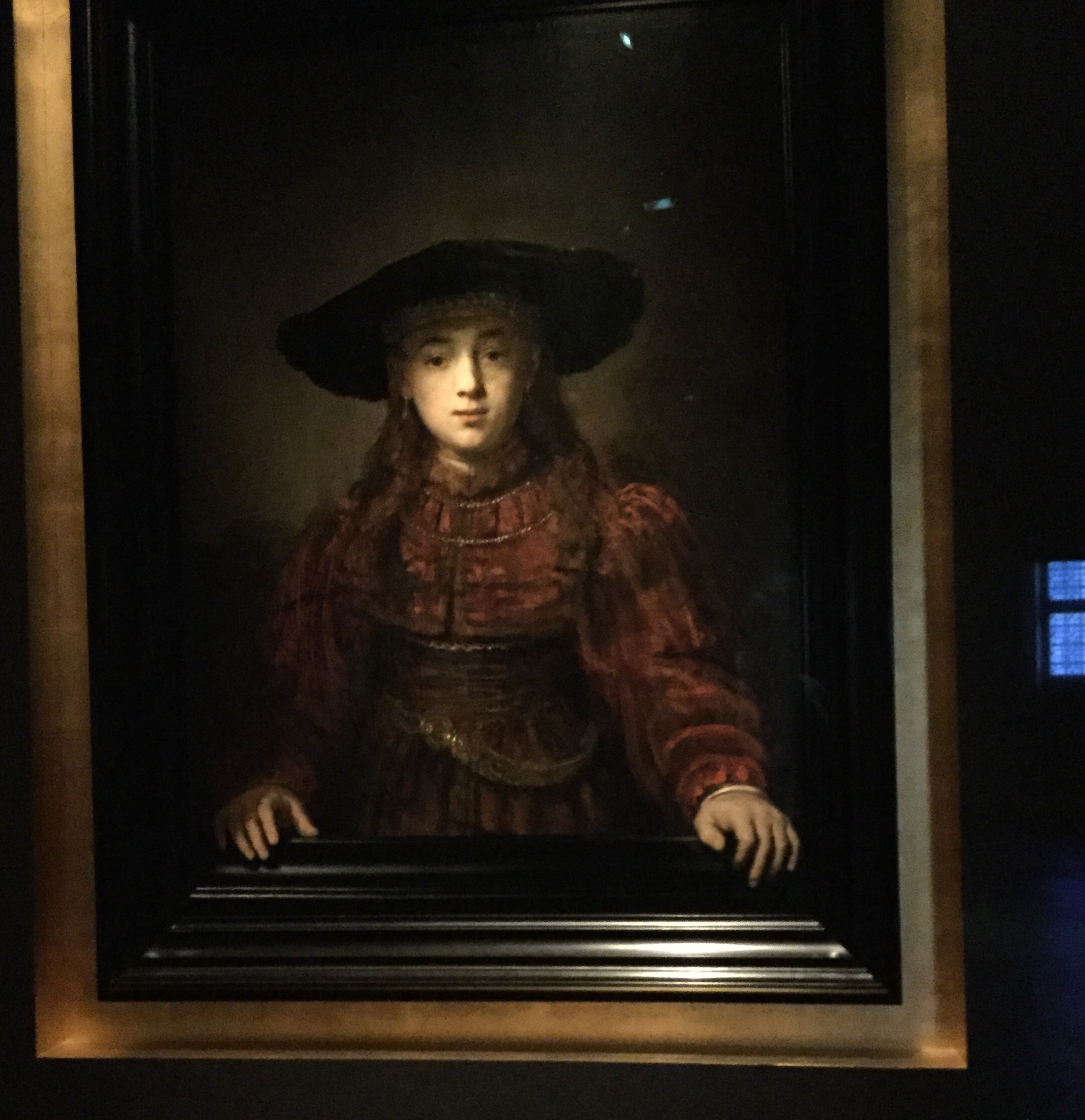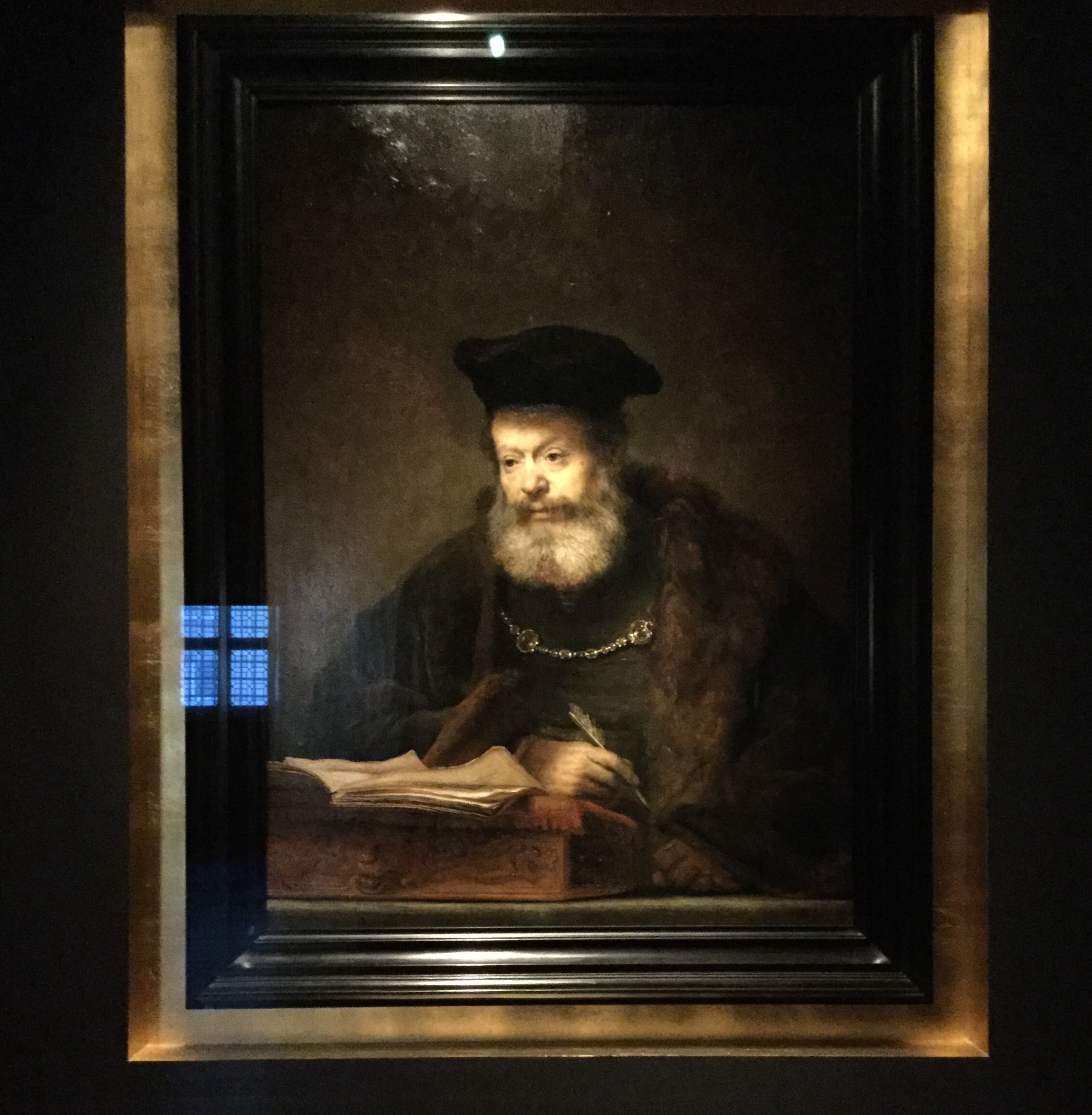 From the castle we started to walk and boy did we walk; 15,000 steps. First to see the Grand Theatre – Poland's largest opera house.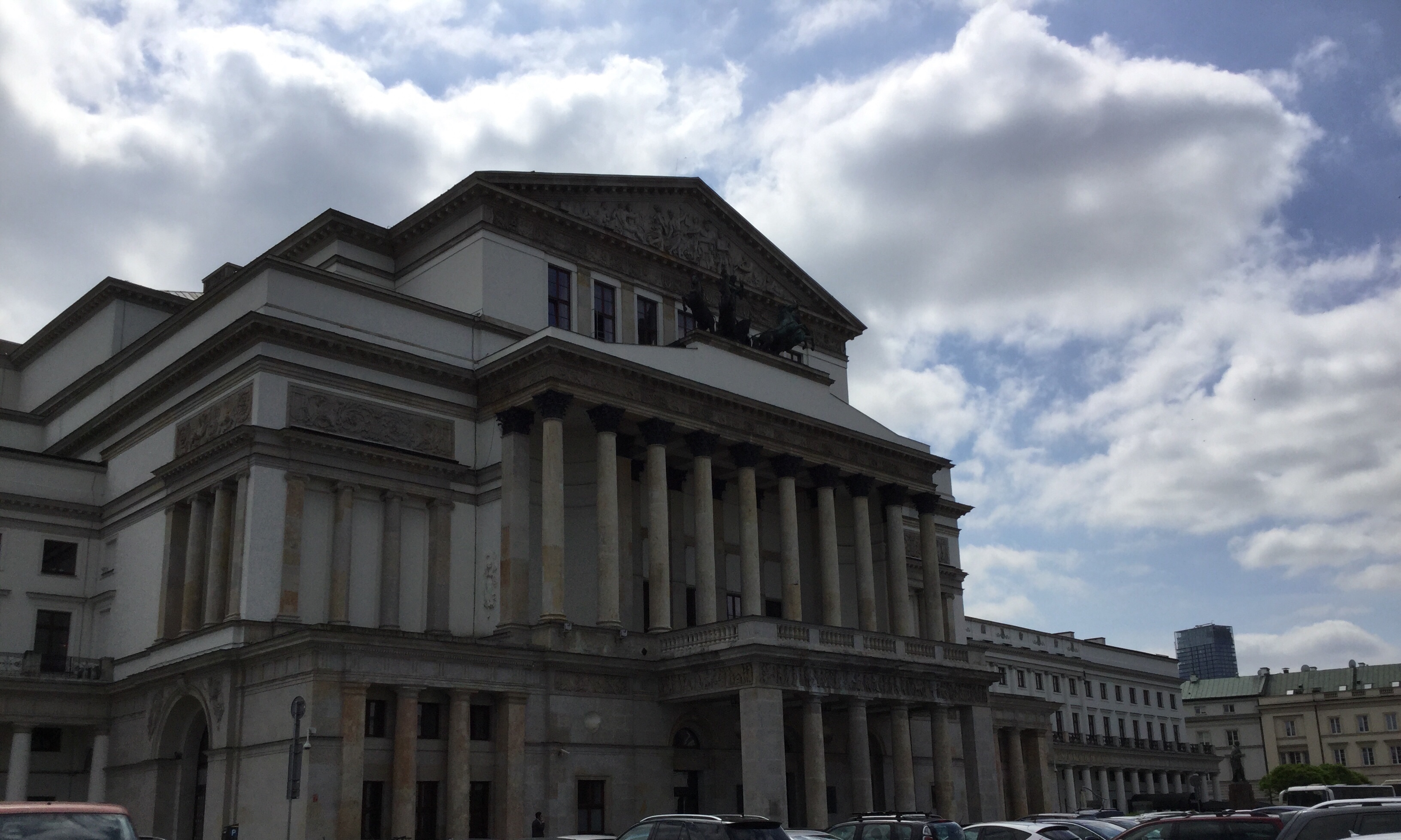 Across the street is the former Town Hall which was re-created in 1997 to its original splendor.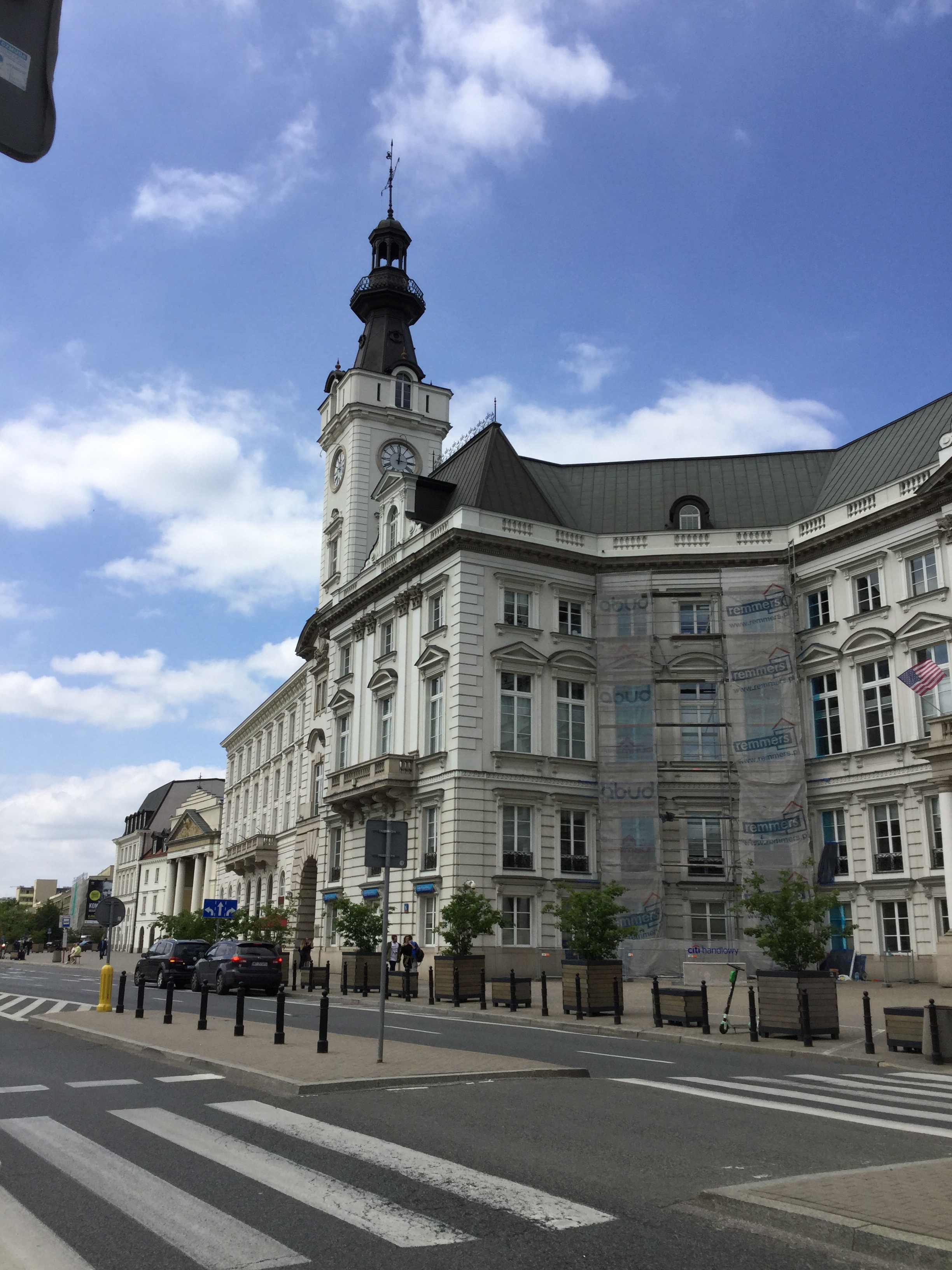 Then we walked to the Zacheta National Gallery of Art. It wasn't in my tour book, but in preparation for our trip, Marty and I had gone to an event at Baruch College on Poland and the Jews. They mentioned this museum so I added it to my itinerary. They had a strange exhibit on puppets.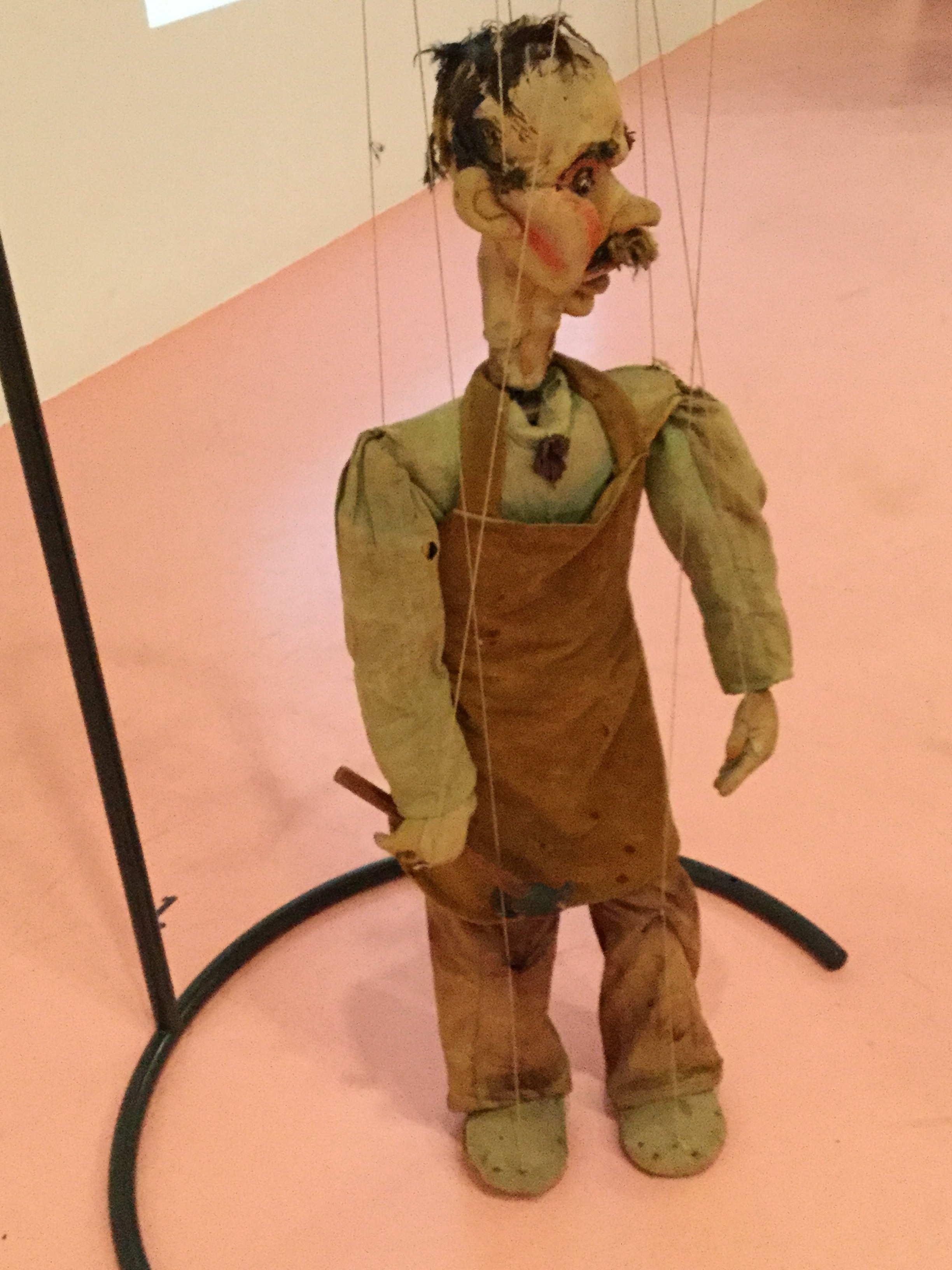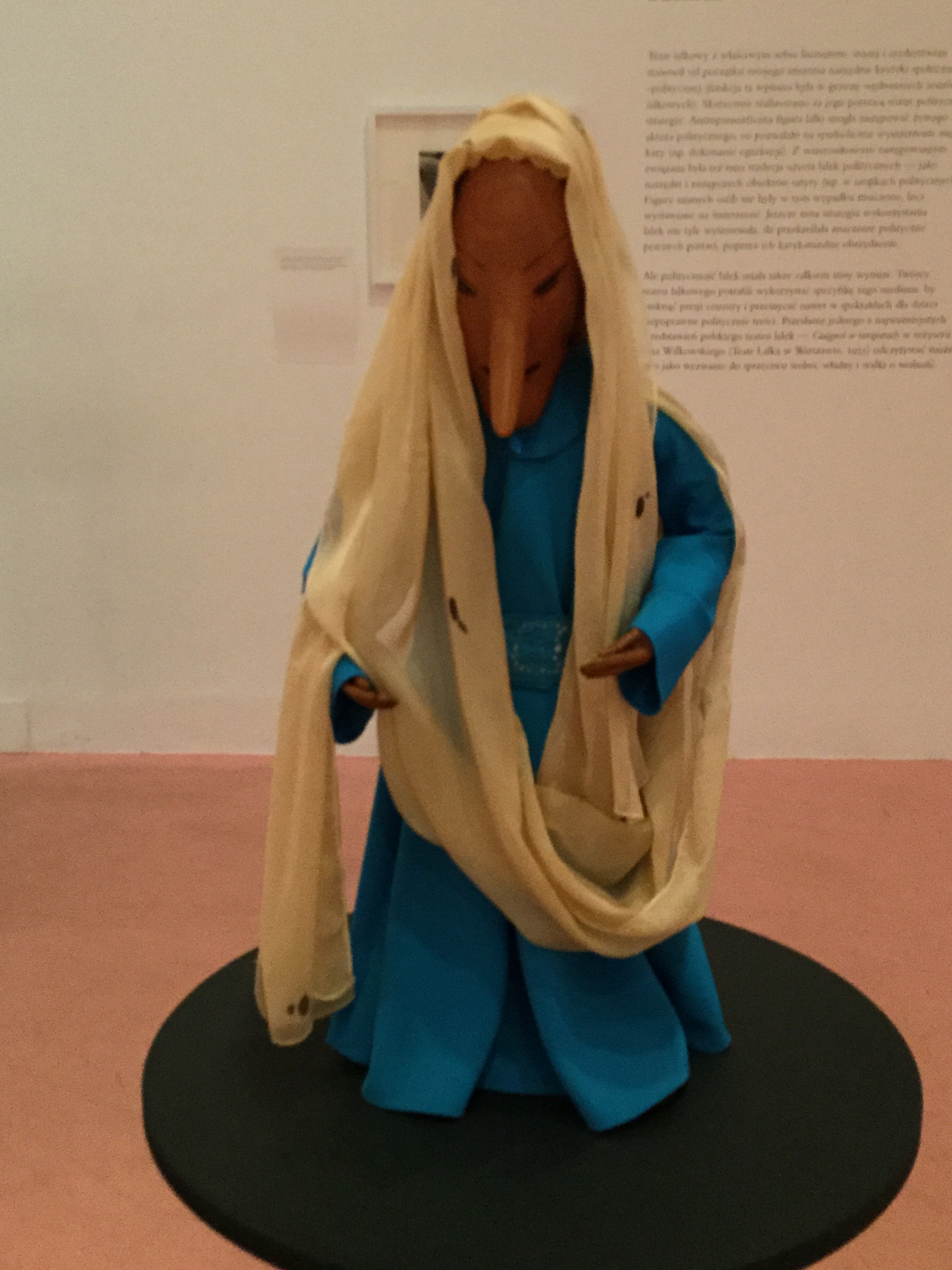 I did like this piece though in one of their other exhibits.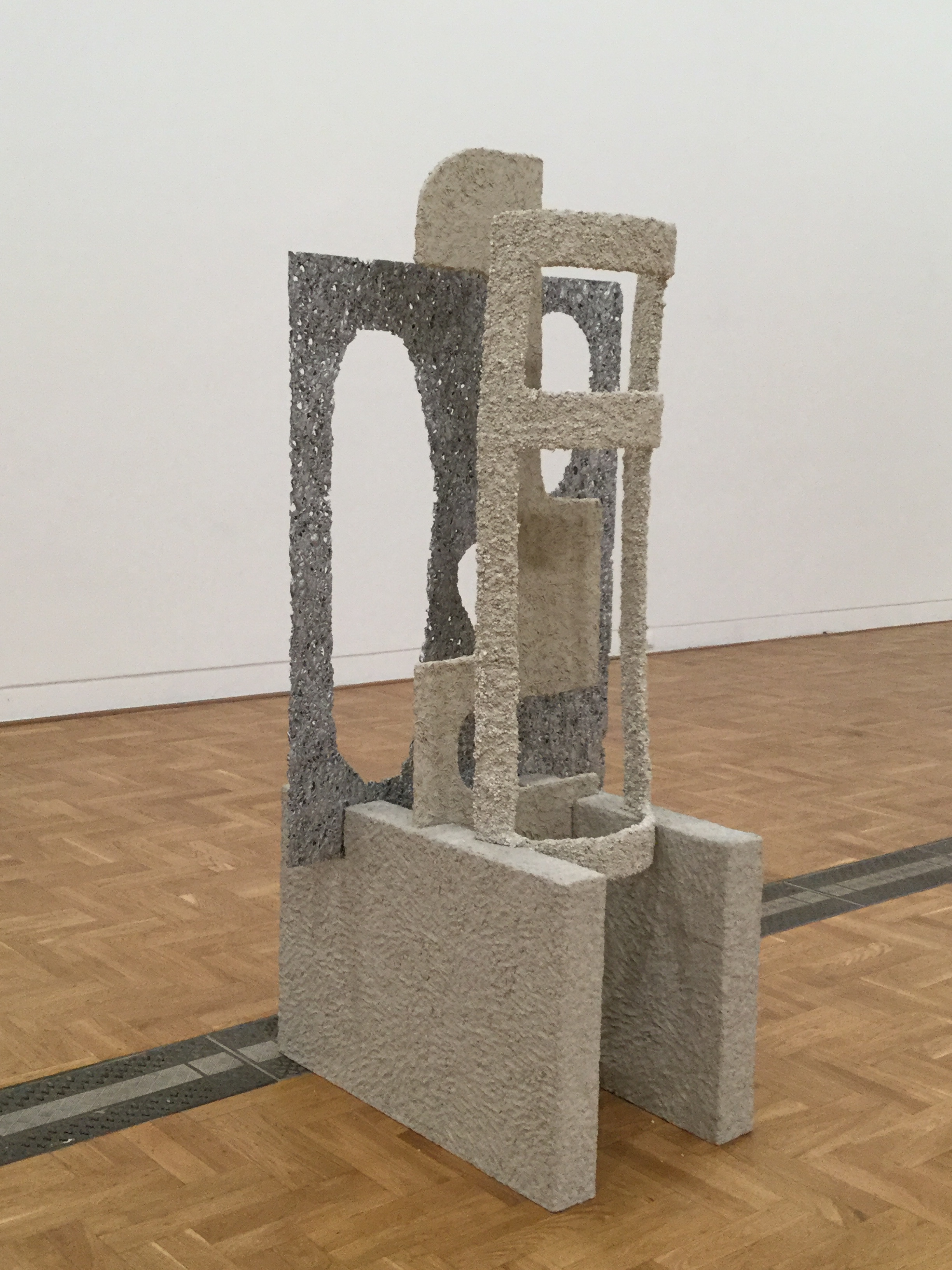 From there we walked (& walked) to the Chopin Museum which has interactive multimedia displays covering the history and works of the Polish composer. We were able to listen to some of his music. There are Chopin concerts in Warsaw every evening. Since we got a sample at the museum, we opted not to go an actual concert (& use that time for a nap instead!)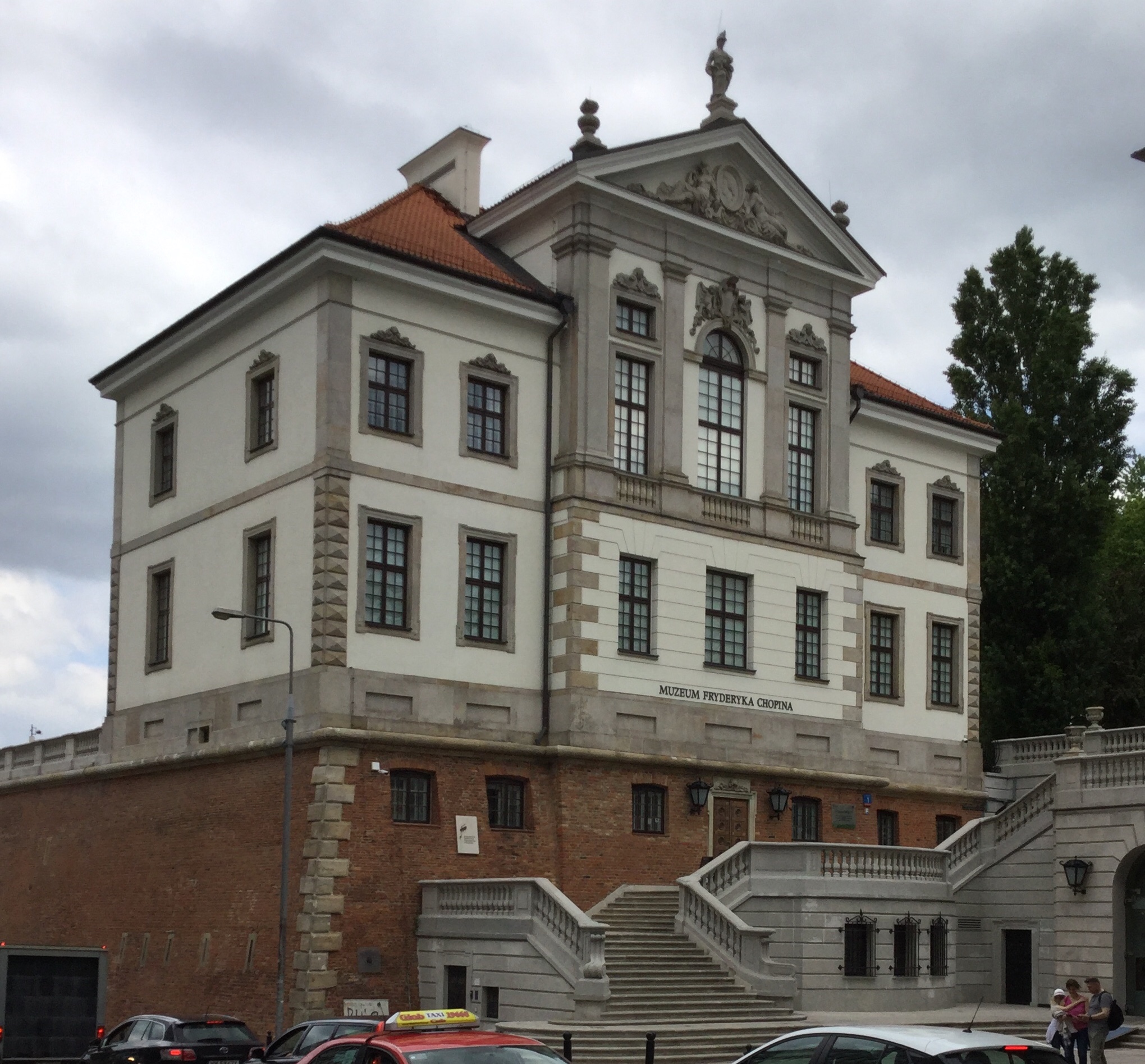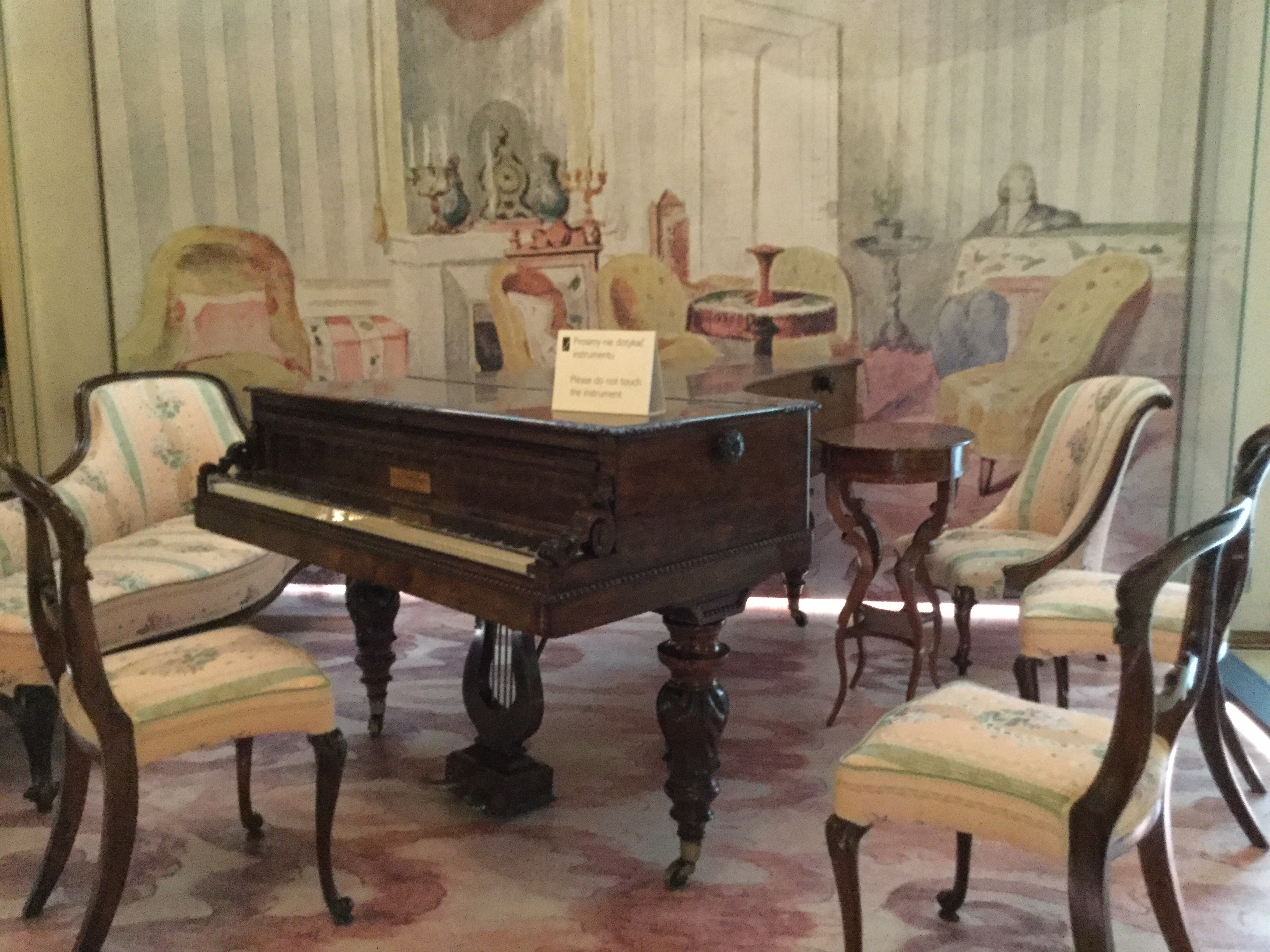 Lastly we walked some more and eventually got to the National Museum which is housed in a Modernist building dating from 1927. It had a quite varied array of objects, paintings and sculptures. Needless to say, we were quite wiped out after 15,000 steps.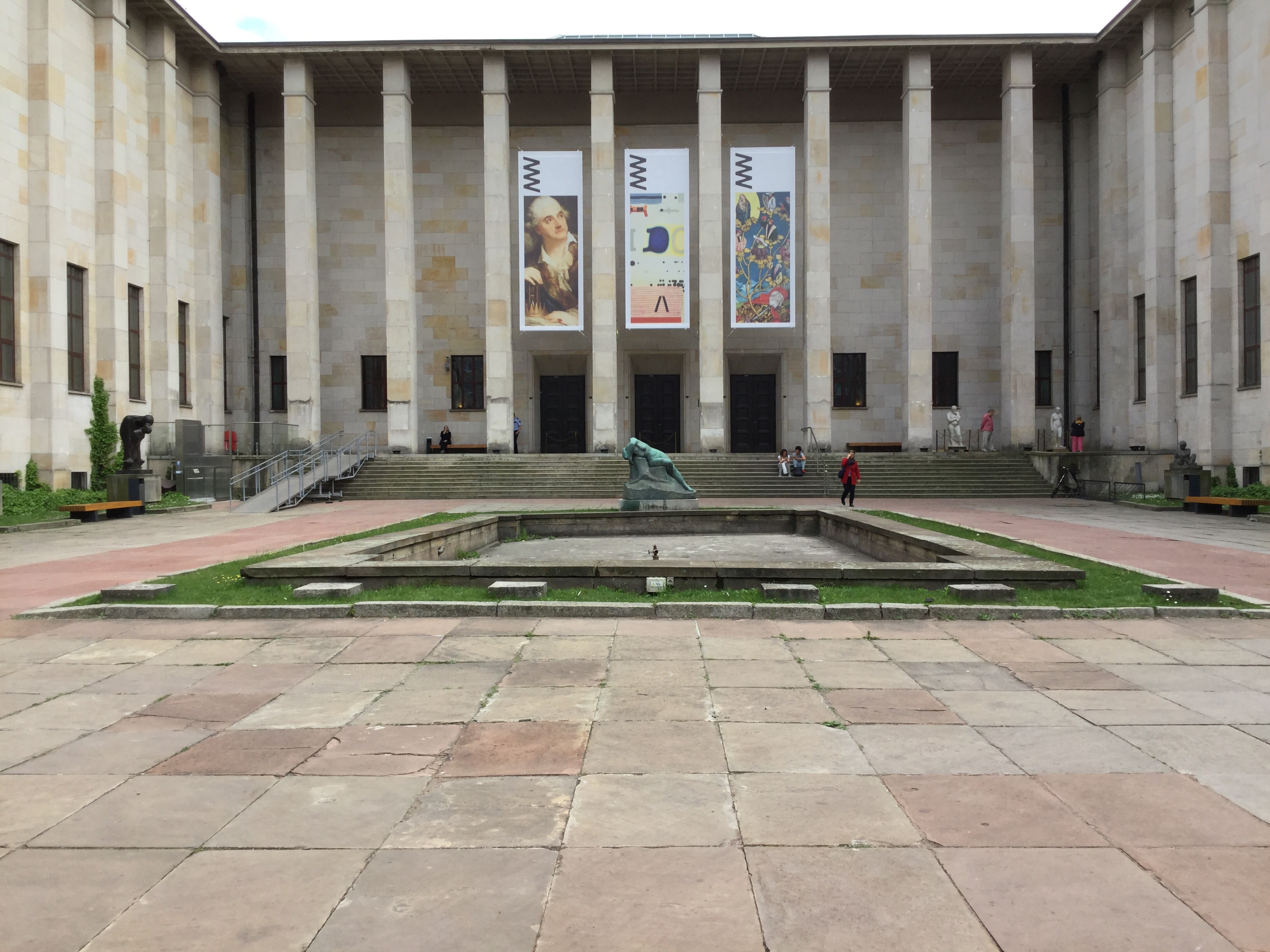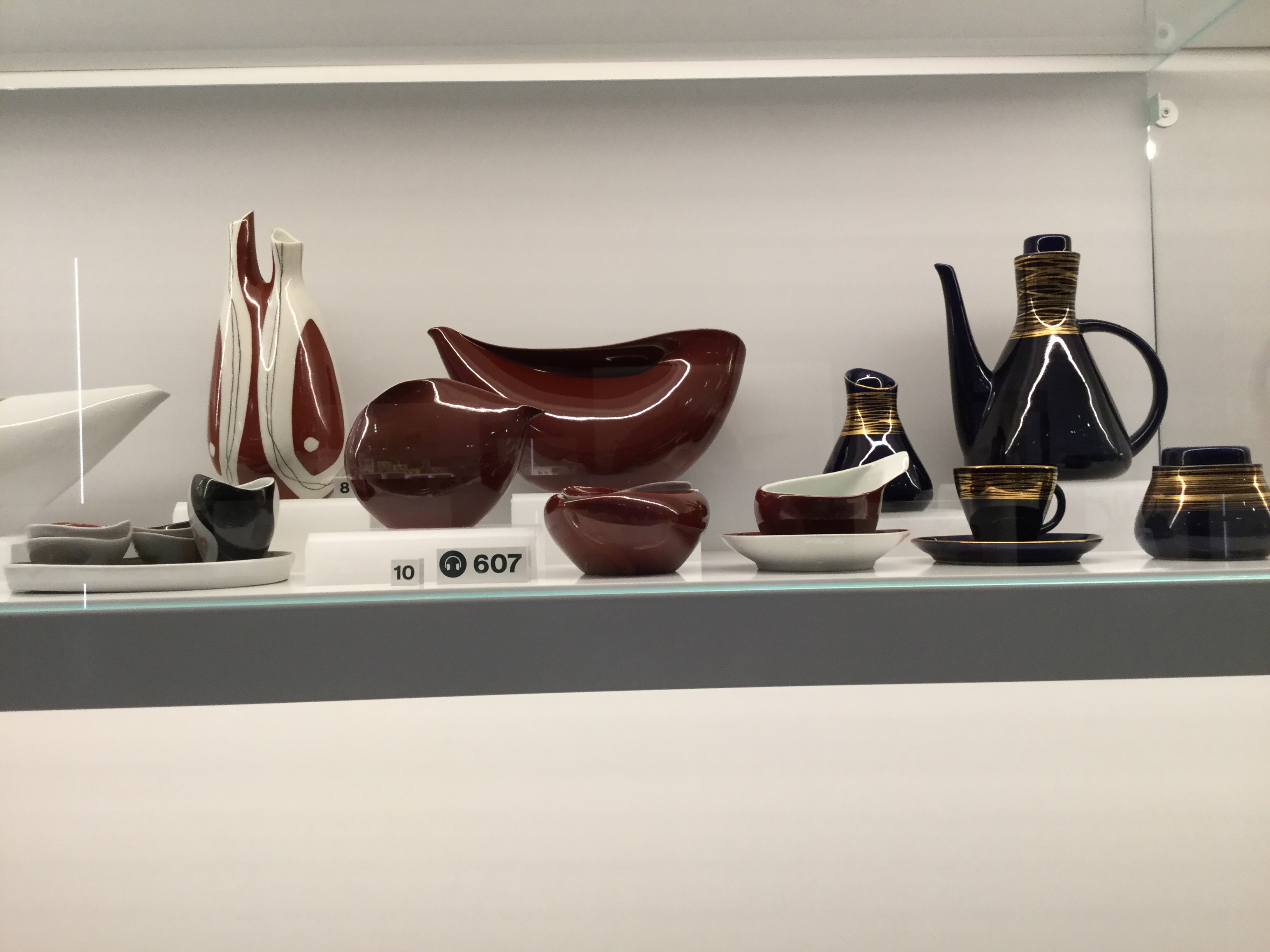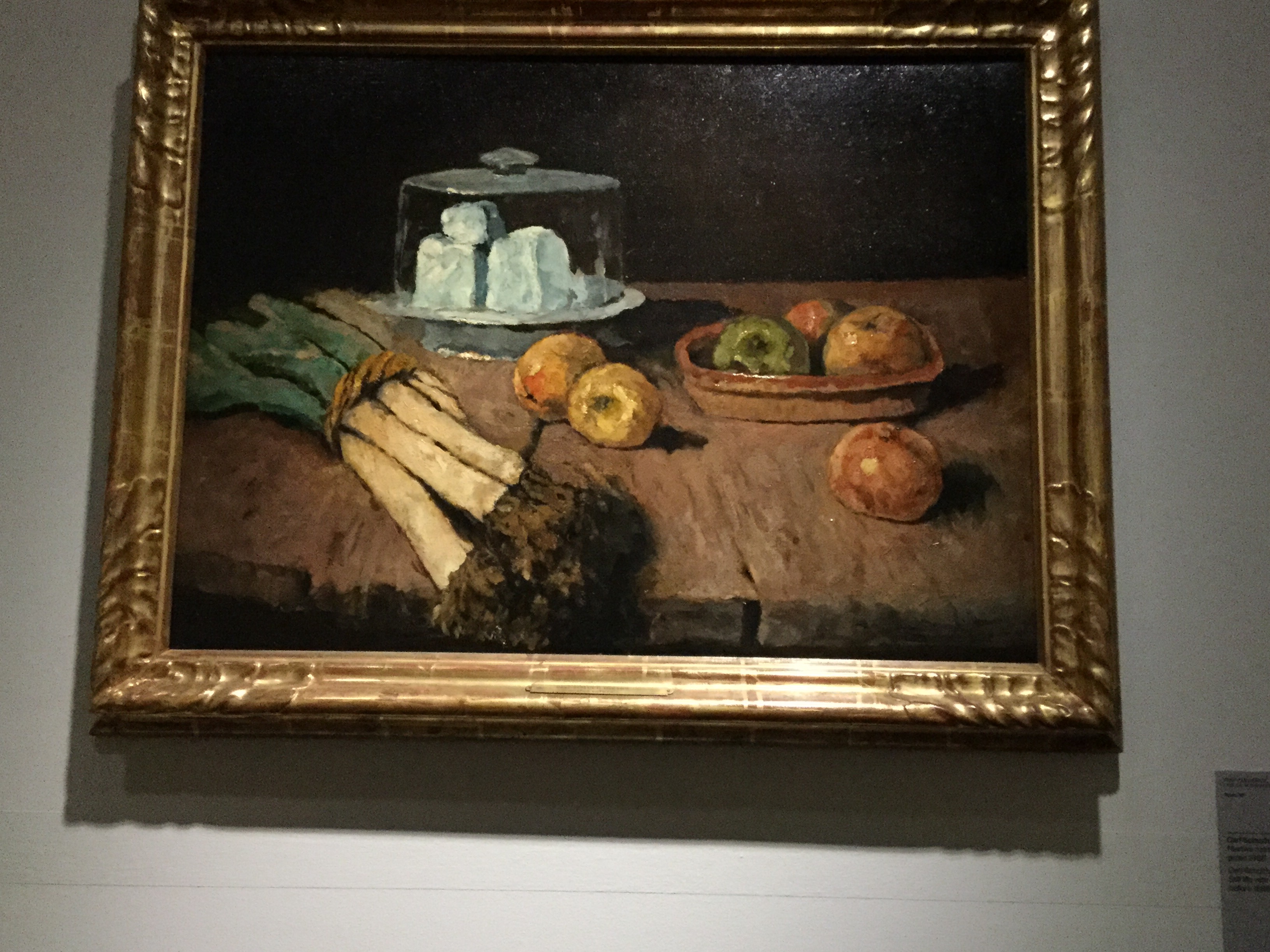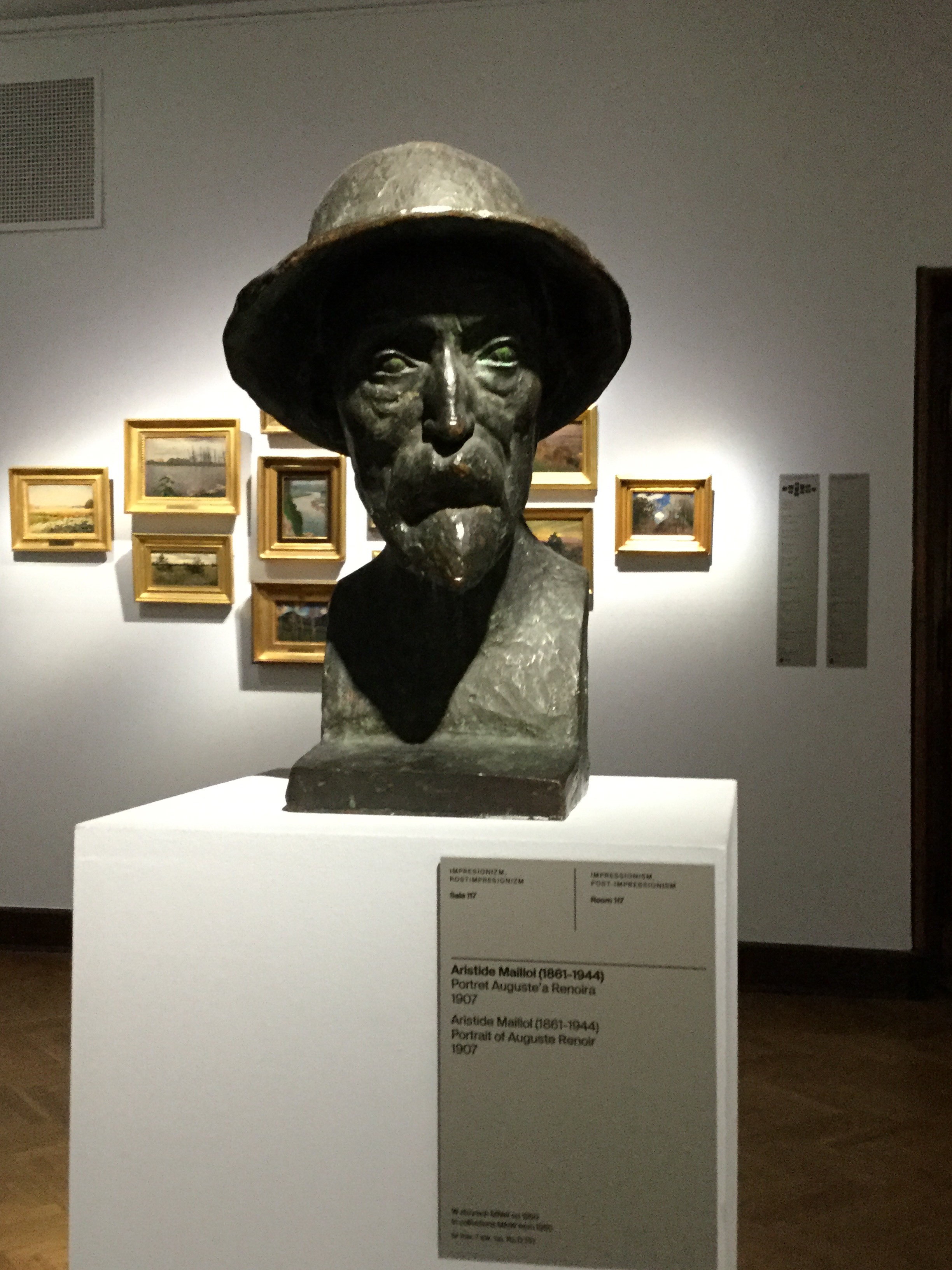 After a short respite (read: nap) we went out to our best dinner to date on this trip. I think the best is yet to come though. This meal was in a lovely house with tables spaced far apart and even though the room filled up, the noise level was quite low; how delightful. And everything we ate and drank was delicious.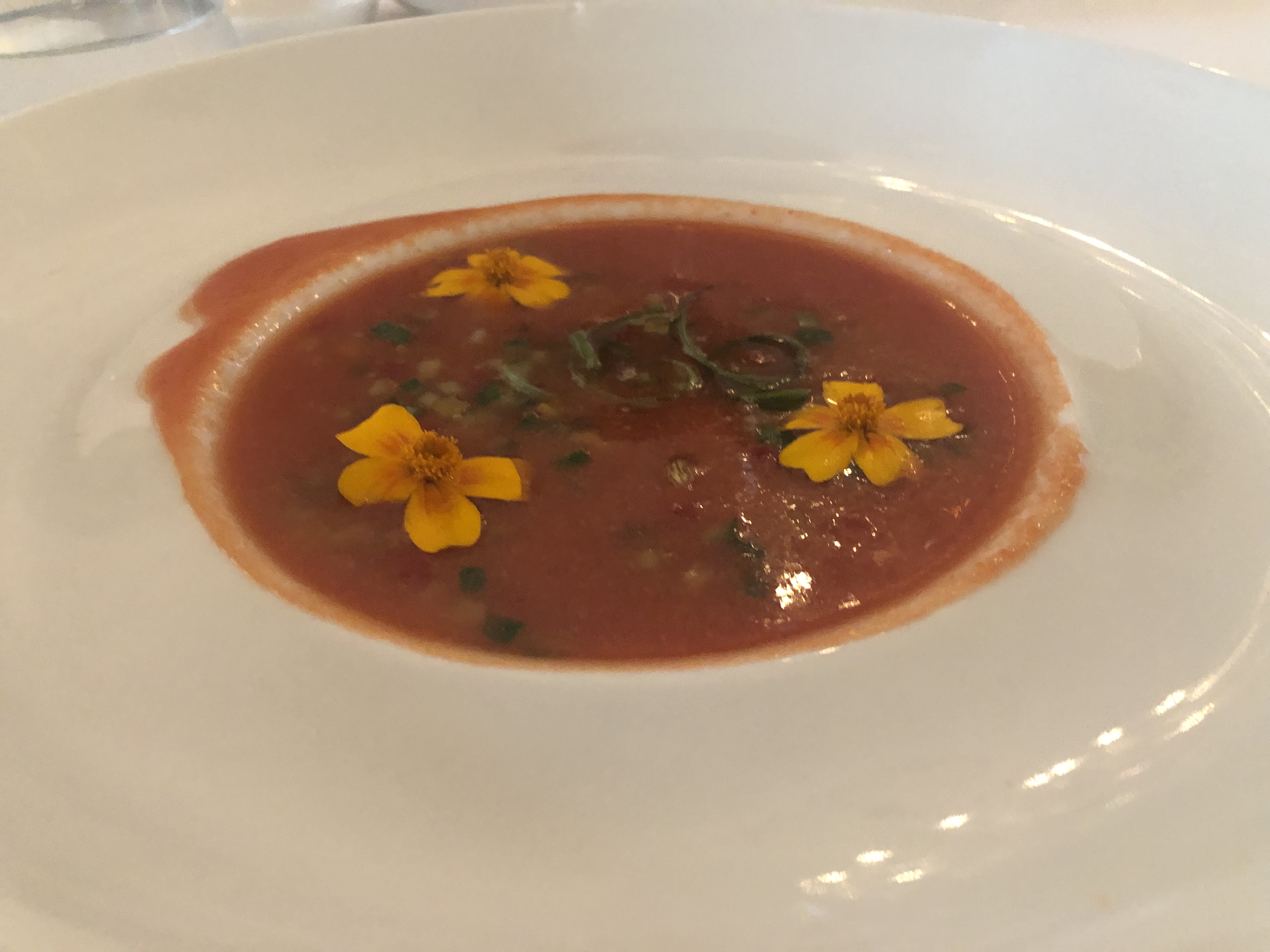 Gazpacho
Lamb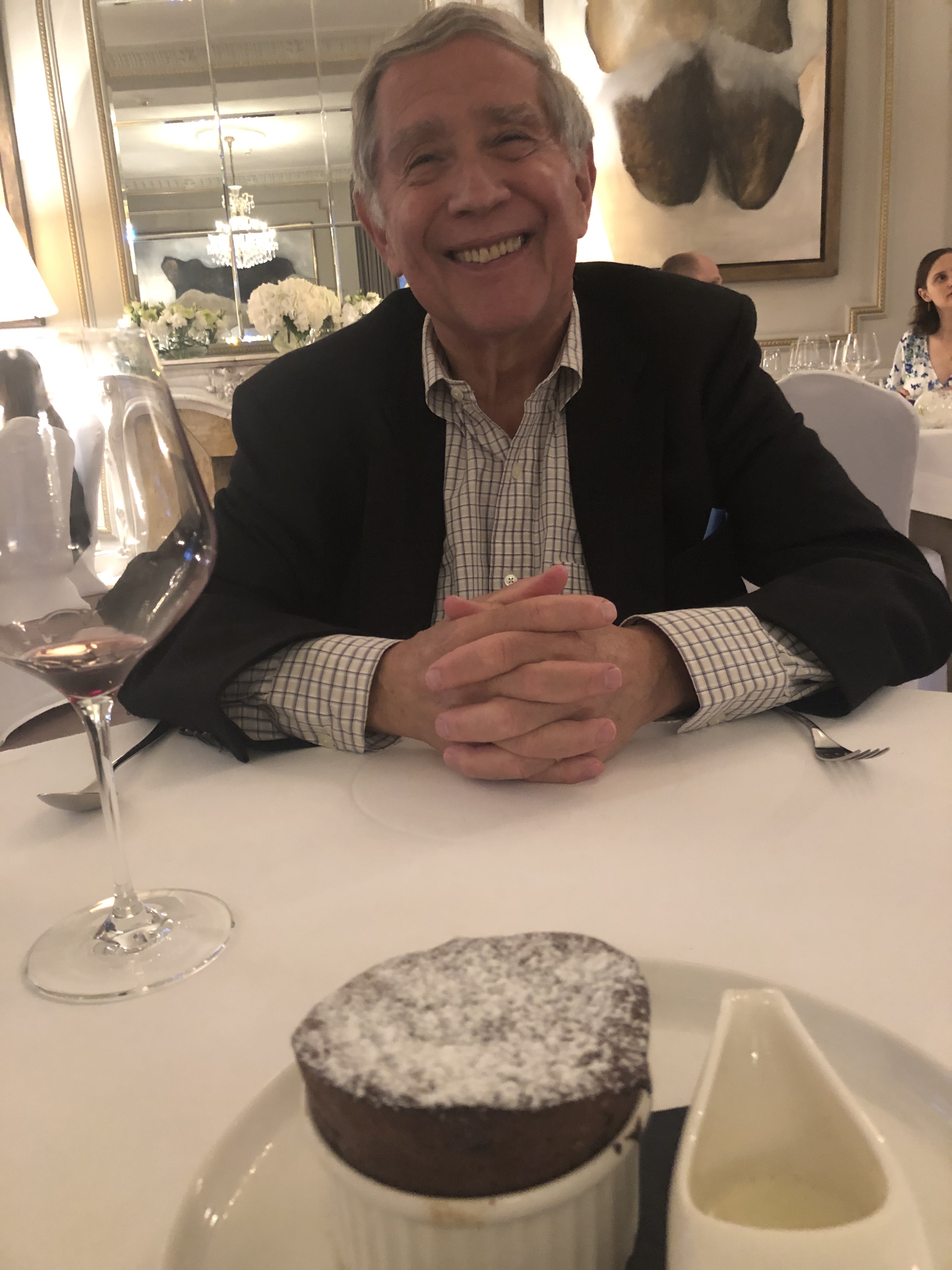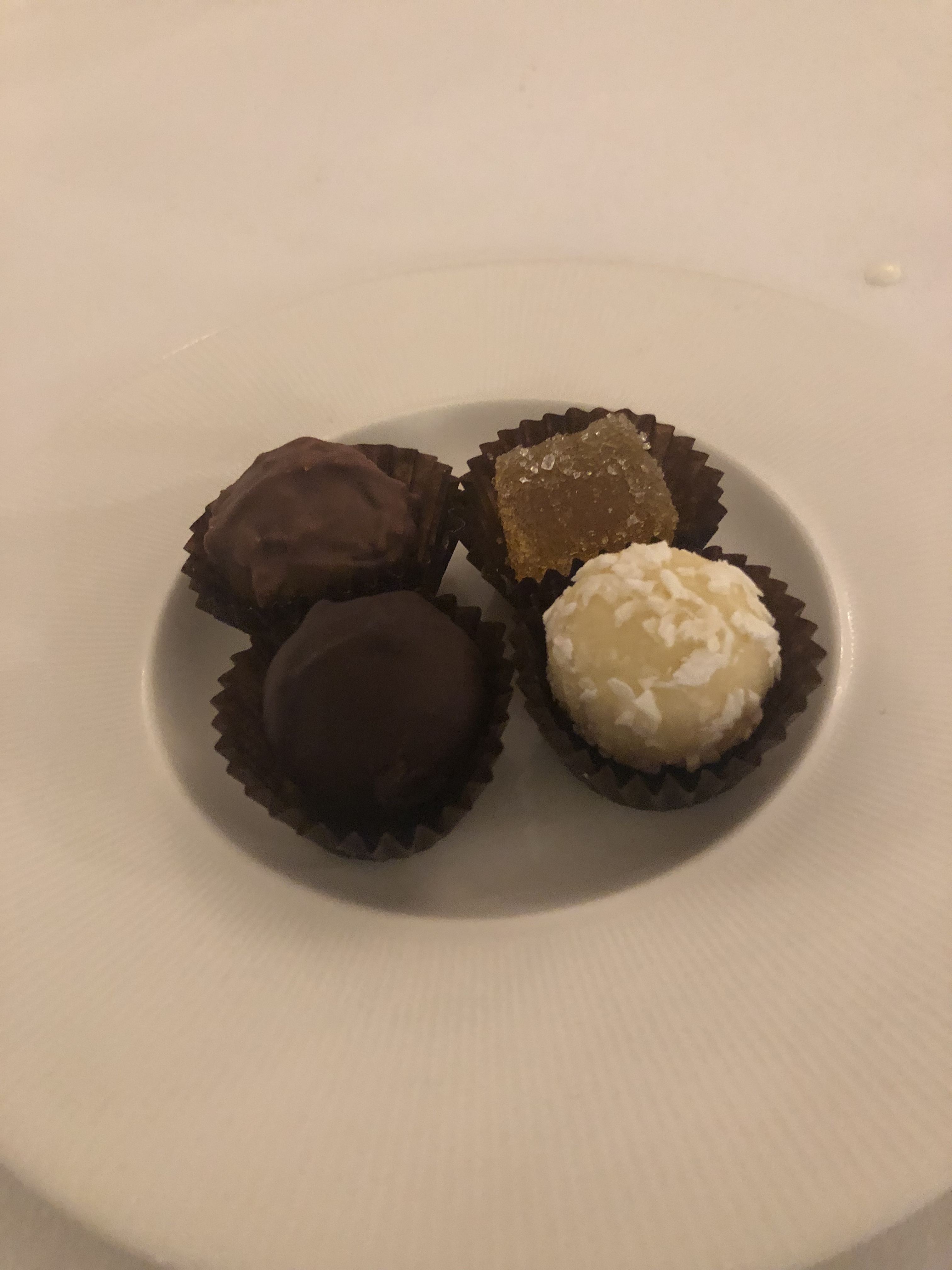 I think that's enough for today. More about Warsaw in my next blog.
❤️
Irene