Dear Readers,
Marty and I are in Poland. Marty wanted to do a "roots trip" to see where his father's family came from (around the time of World War I). More about that on another day.
We started our trip in Krakow which survived World War II intact, leaving it with more historic buildings and monuments than anywhere else in Poland. Our first stop was Wawel Castle. It is built on a limestone hill rising above the Wisla River. It served as the royal residence between 1038 and 1596. The perfectly proportioned 3 story arcaded courtyard is one of Europe's finest examples of Renaissance architecture. Unfortunately, my photos don't quite capture this & photography was not permitted inside . Here's the best I can do.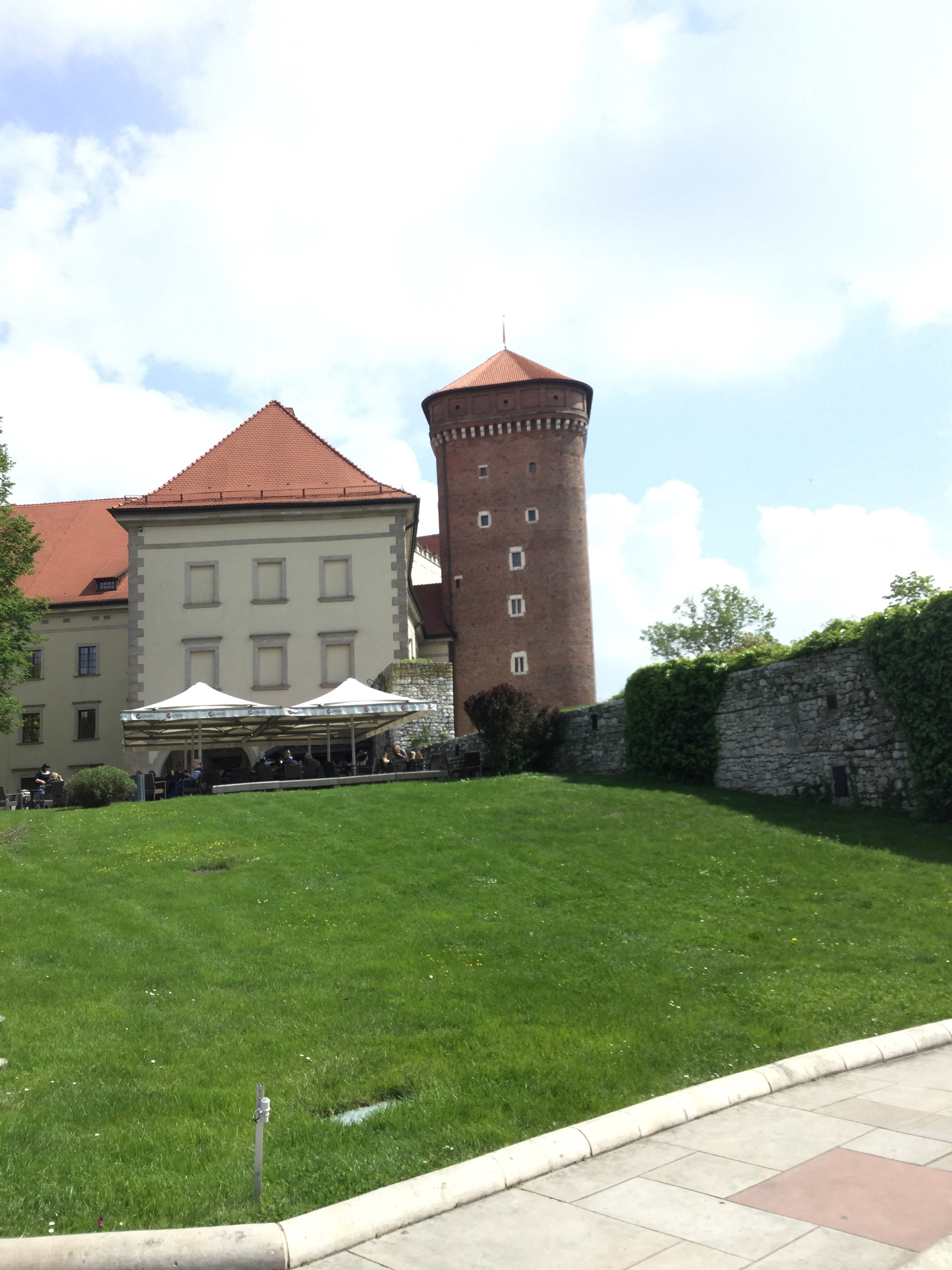 From there we walked to Kanonicza Street which has ornate Renaissance and Gothic houses. One of them is the former home of Pope John Paul II who lived there while he was serving as Bishop of Krakow.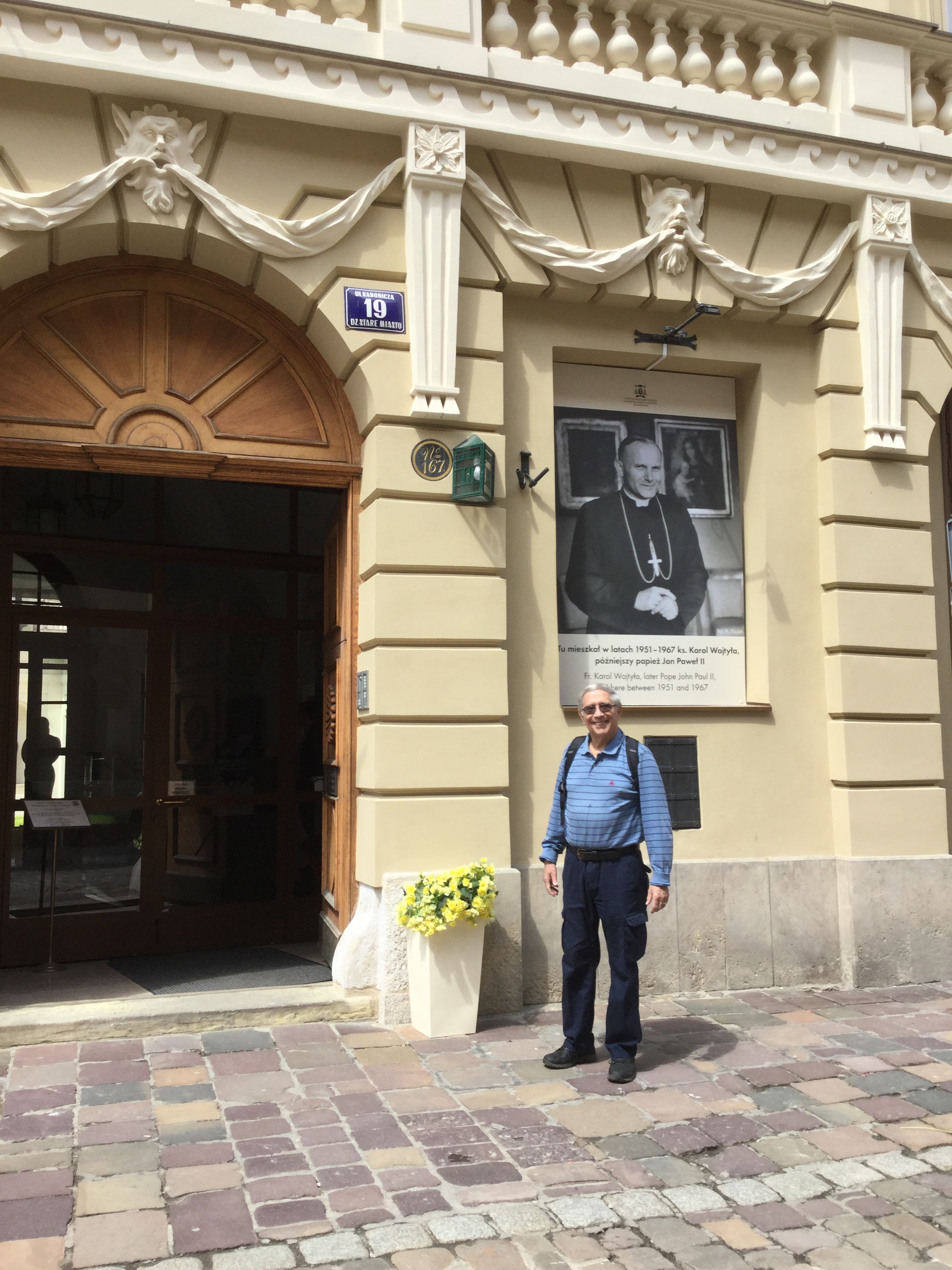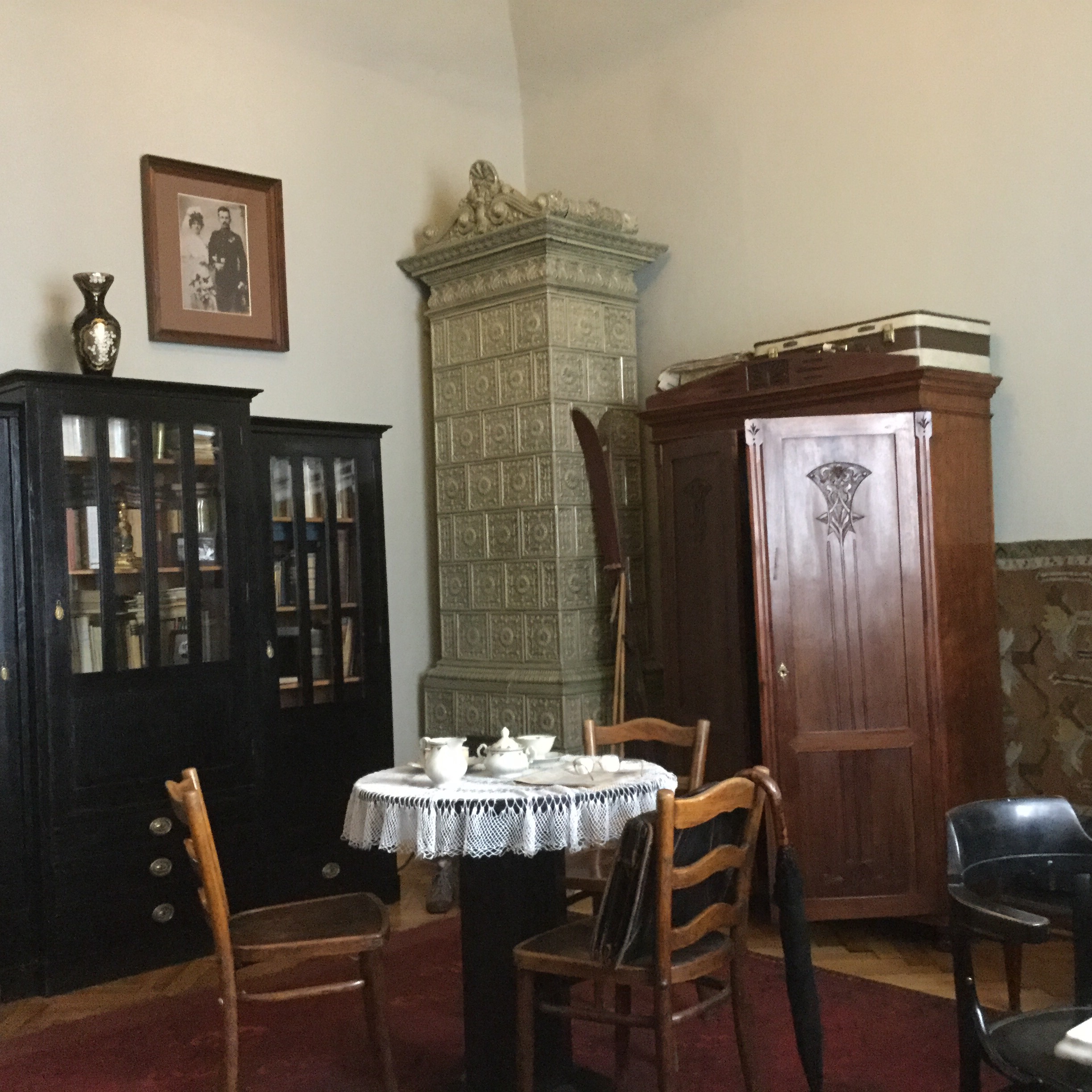 From there we walked to the Old Town. The heart of Krakow is the Main Market Square. Measuring 650 feet on each side, it is one of Europe's largest Medieval squares; only St. Mark's in Venice is larger. The square has numerous stalls with all kinds of merchandise plus lots of actual shops and cafes. The market square is surrounded by houses reflecting various architectural styles. Again, my photography skills need improvement. I will try to do better in the coming days. So instead I will show you the halvah Marty bought (which was delicious) & the strange looking bread being sold all over which was reminiscent of bagels; they cost about 60 cents a piece.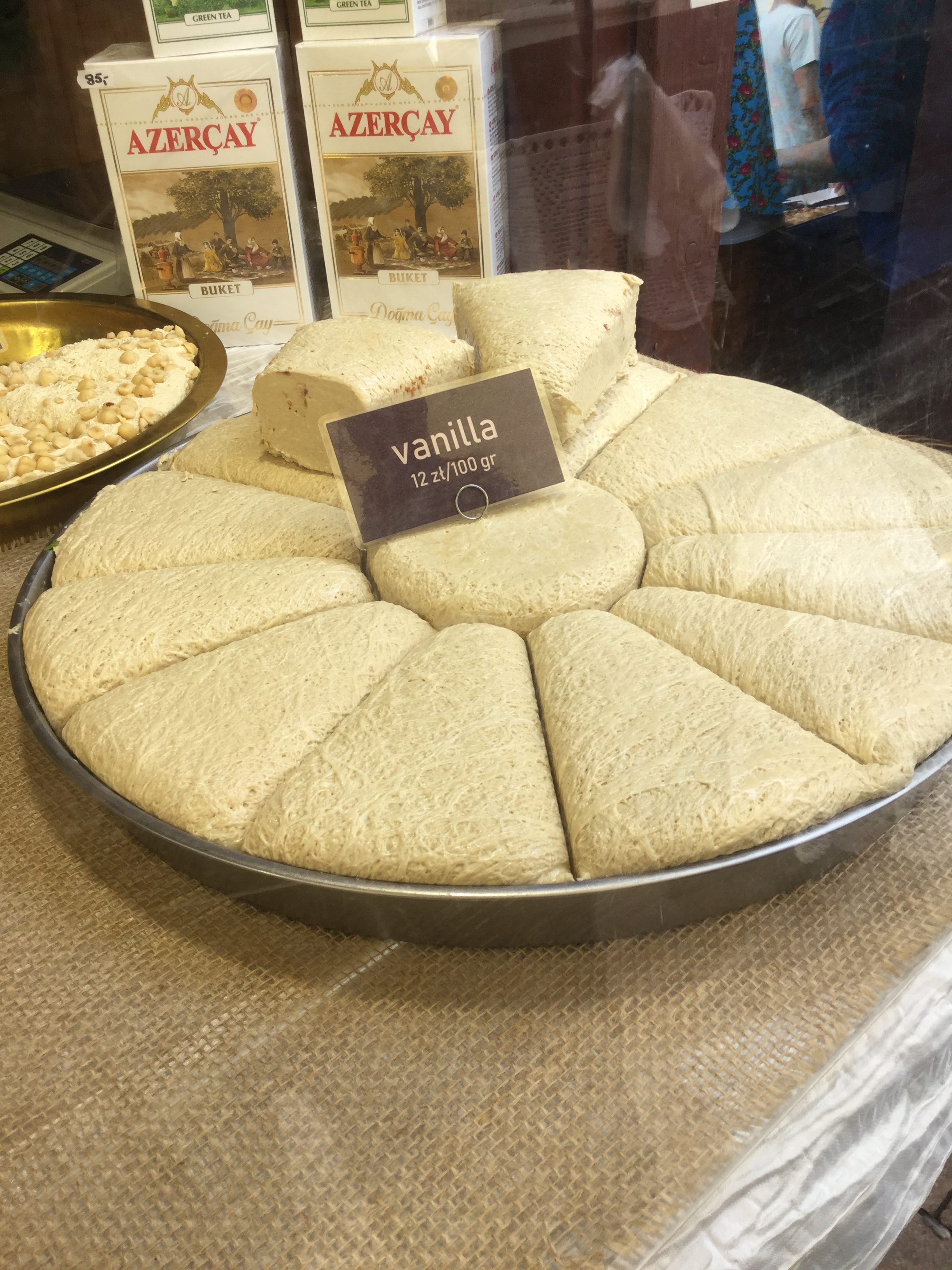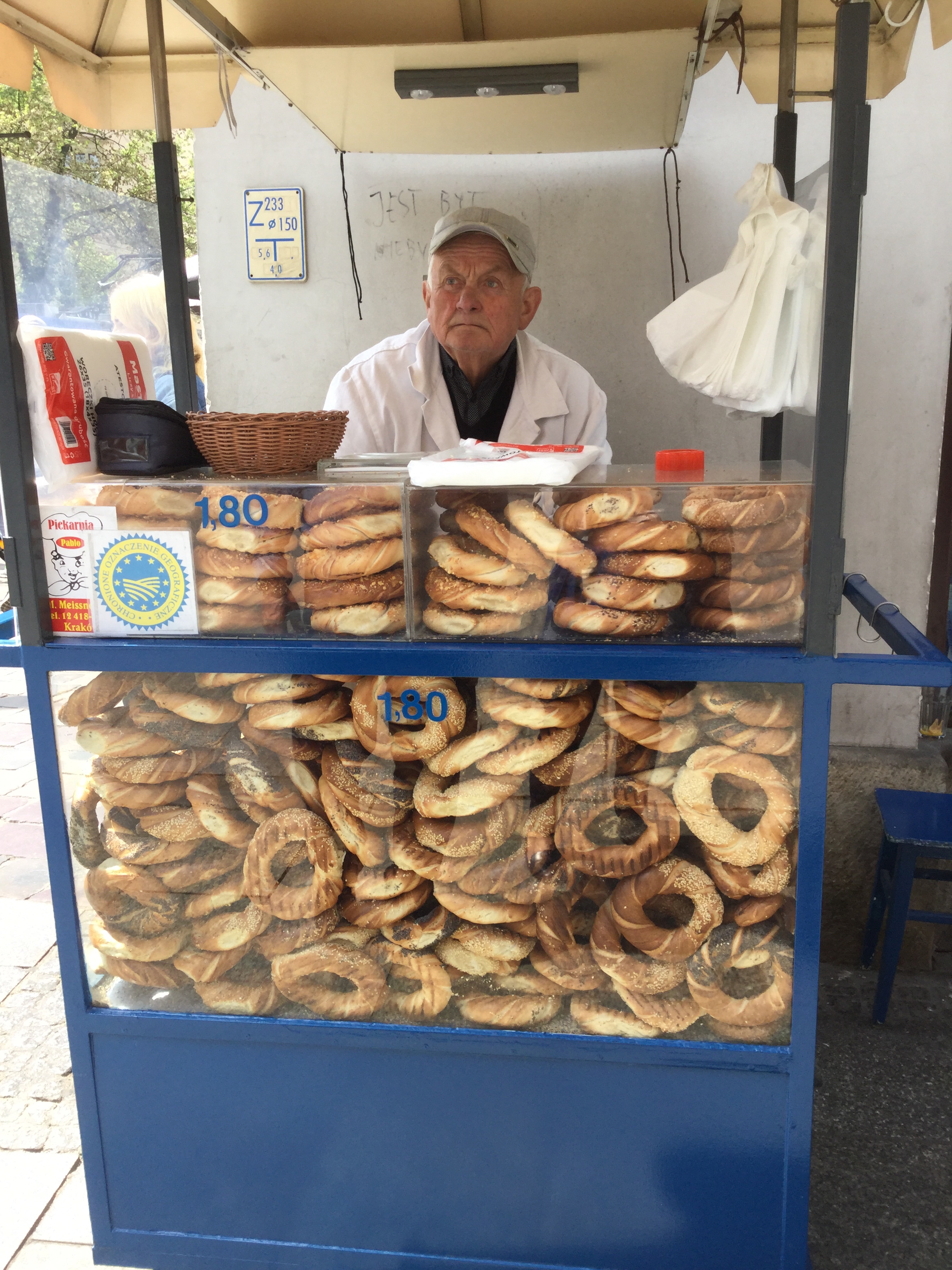 At the center of the market square is the Cloth Hall which has a covered market with more stalls.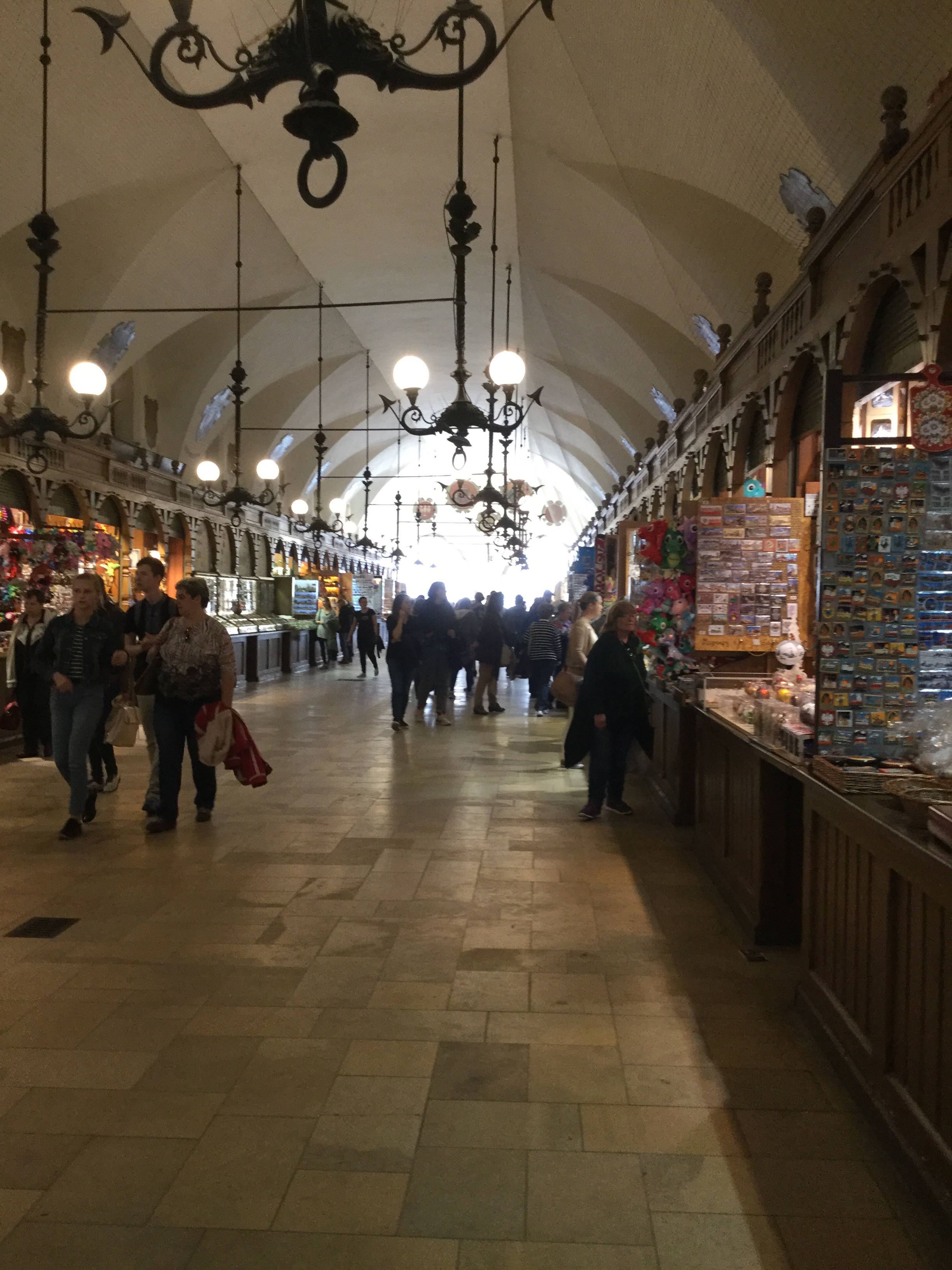 From there we walked to St. Mary 's Church which has some great stained glass.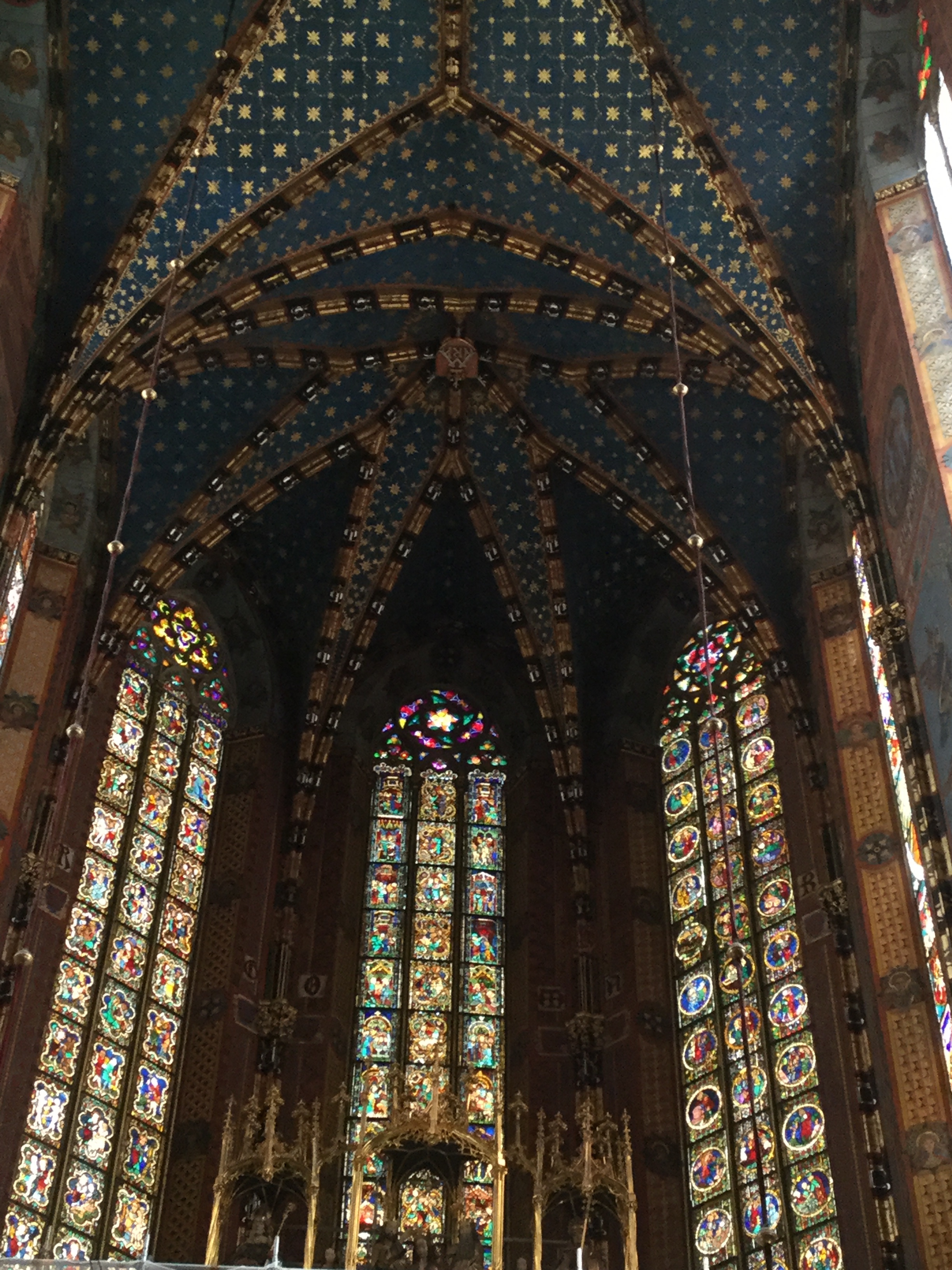 Then on to Florian's Gate which is the Old Town's only remaining gateway and features a section of the city wall with 4 fortified turrets dating from the 14th century.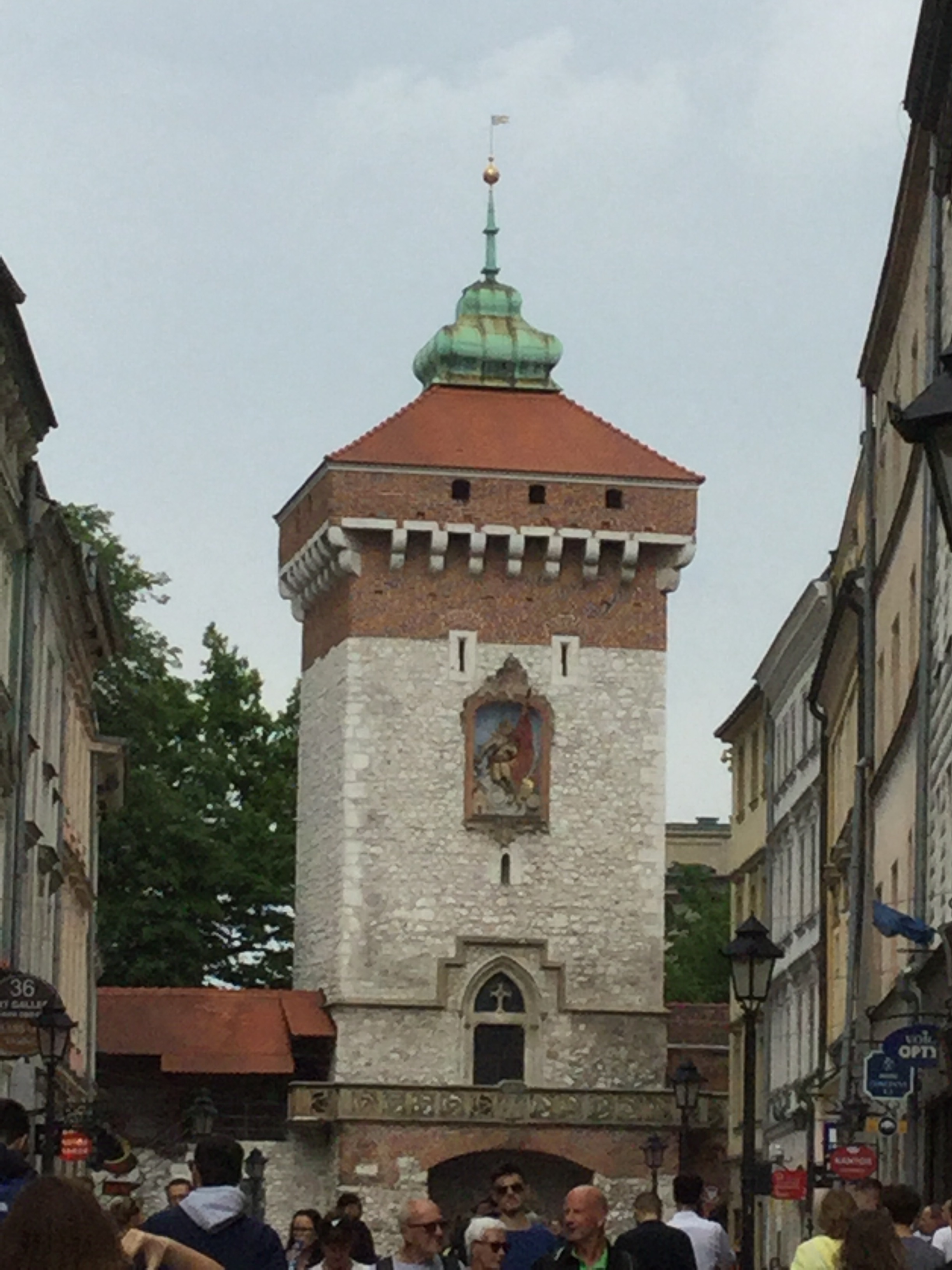 Lastly, we went to the Barbican – a circular Gothic bastion built in 1499 and is the largest example of its kind in Europe.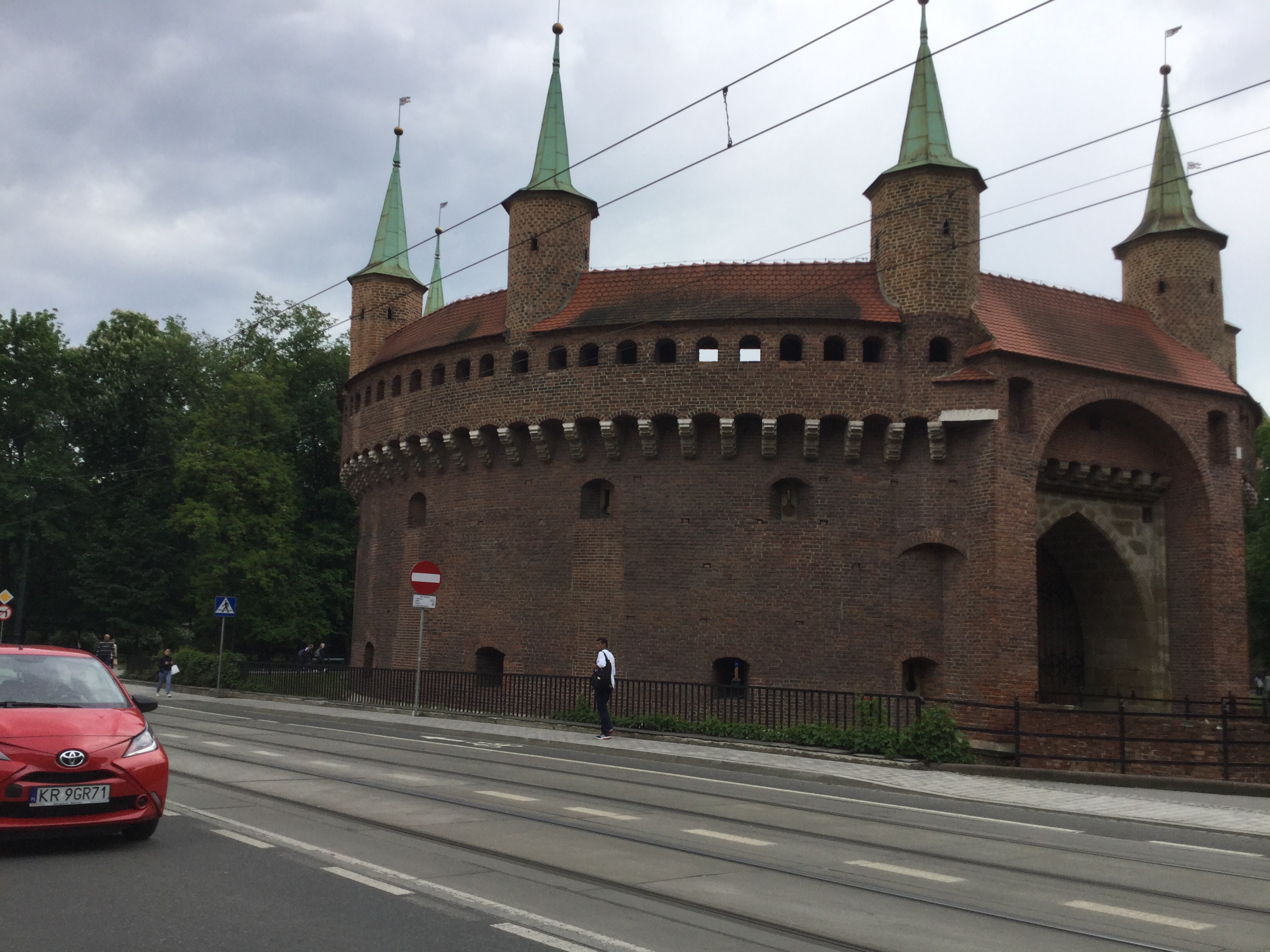 We were unable to go to any museums today because it was "evening museum day" when the museums are closed during the day and open only in the evening. I kid you not. It was our first day of sightseeing and we were wiped out so probably all for the best.
We walked 12,000 steps today so we felt entitled to a nice dinner. Actually, we would have had this dinner regardless of how many steps we walked. We went to a restaurant recommended by Wine Spectator which means the emphasis is on the wine. We had a tasting menu with wine pairings. The food was quite unusual; good but not outstanding. The wines included a Pinot Gris from Poland which was a first for us (and very good).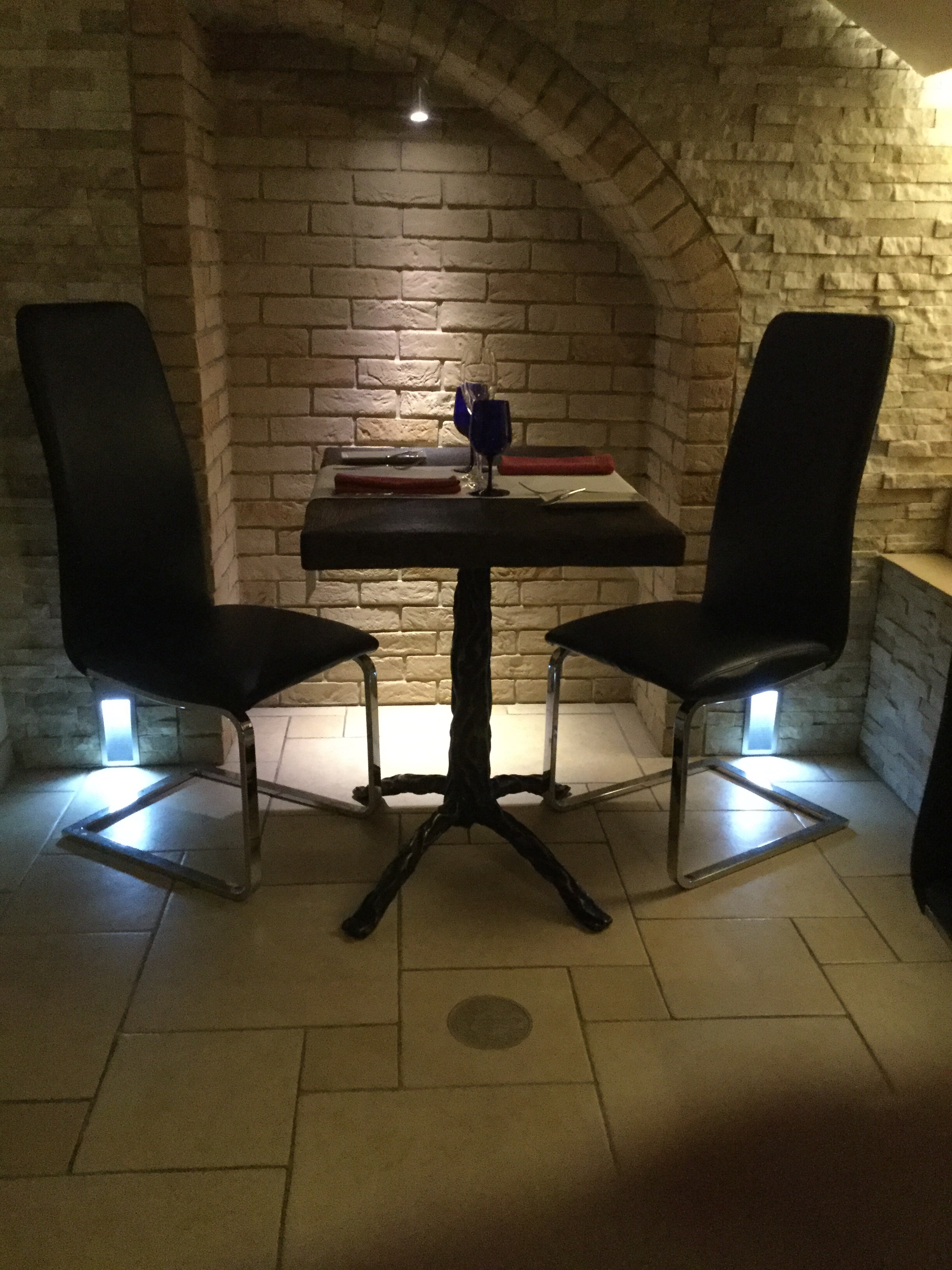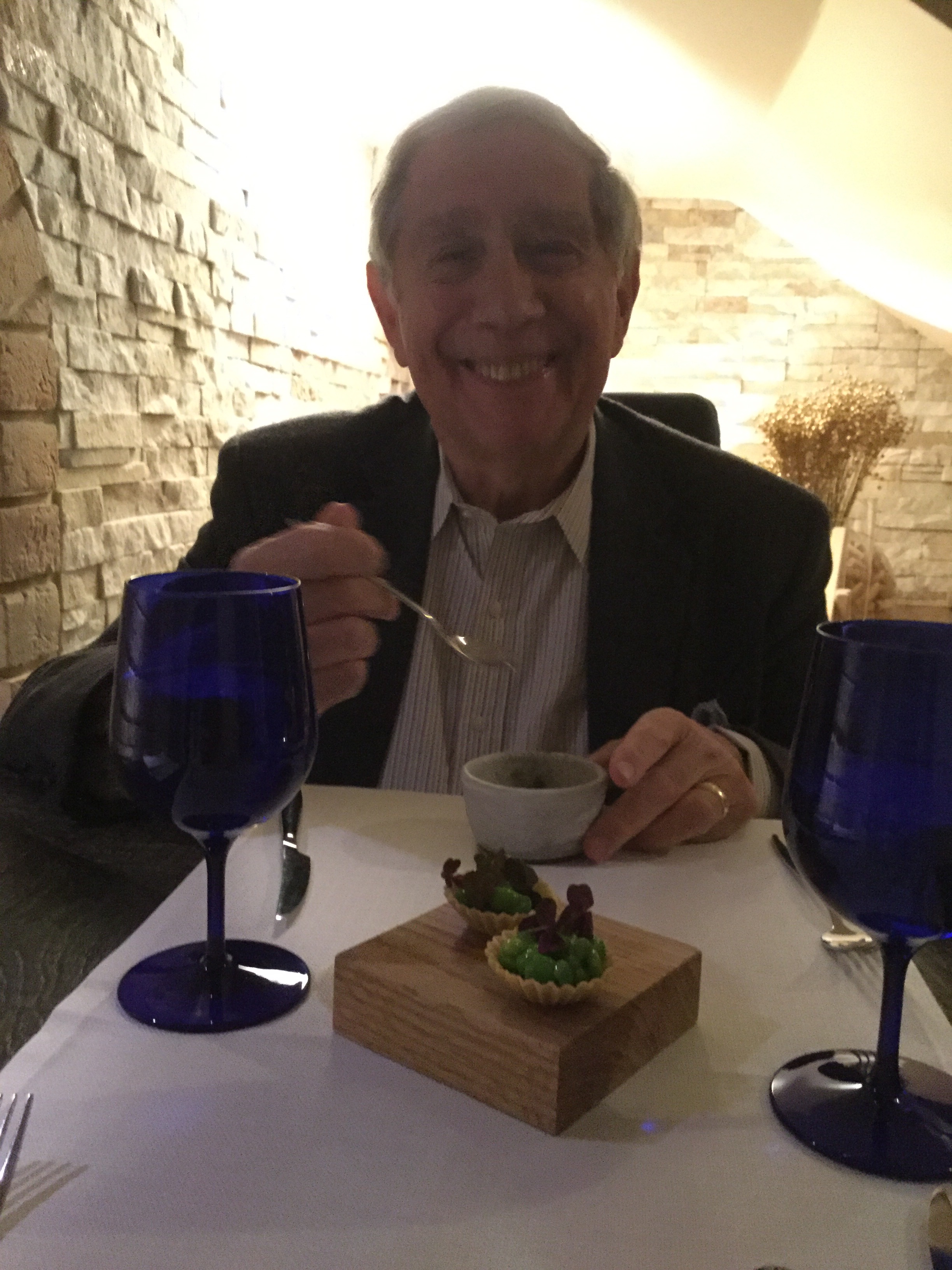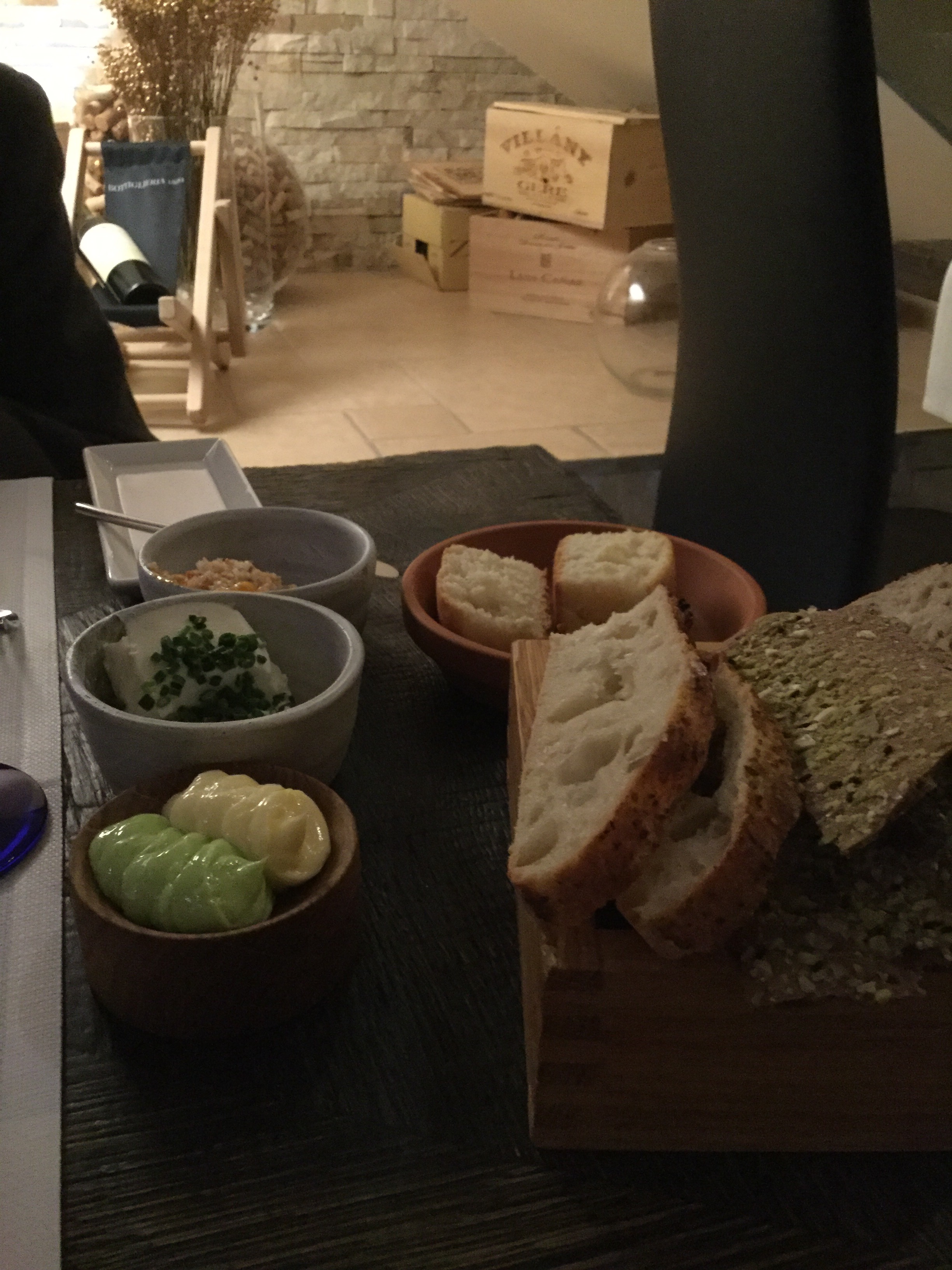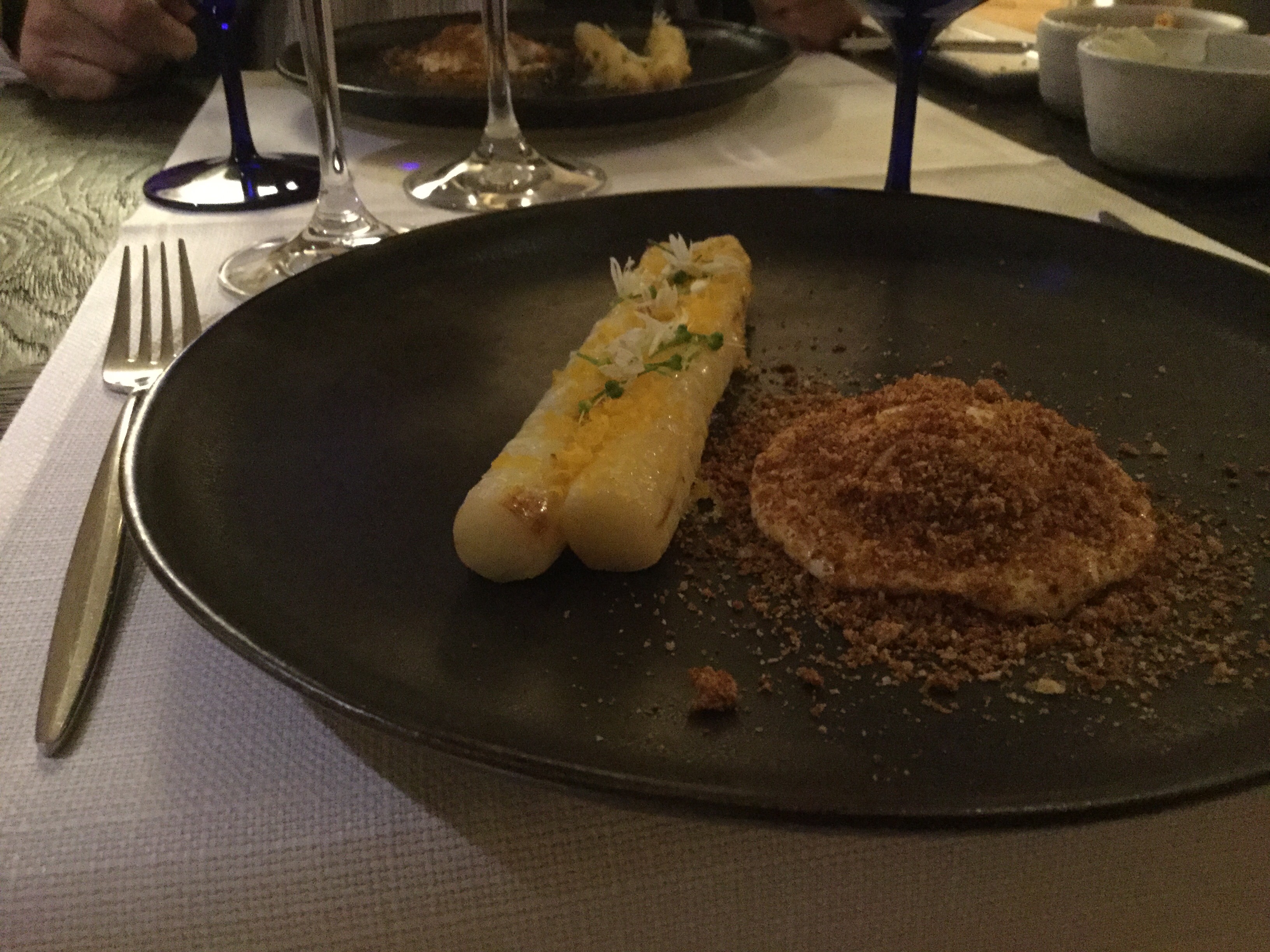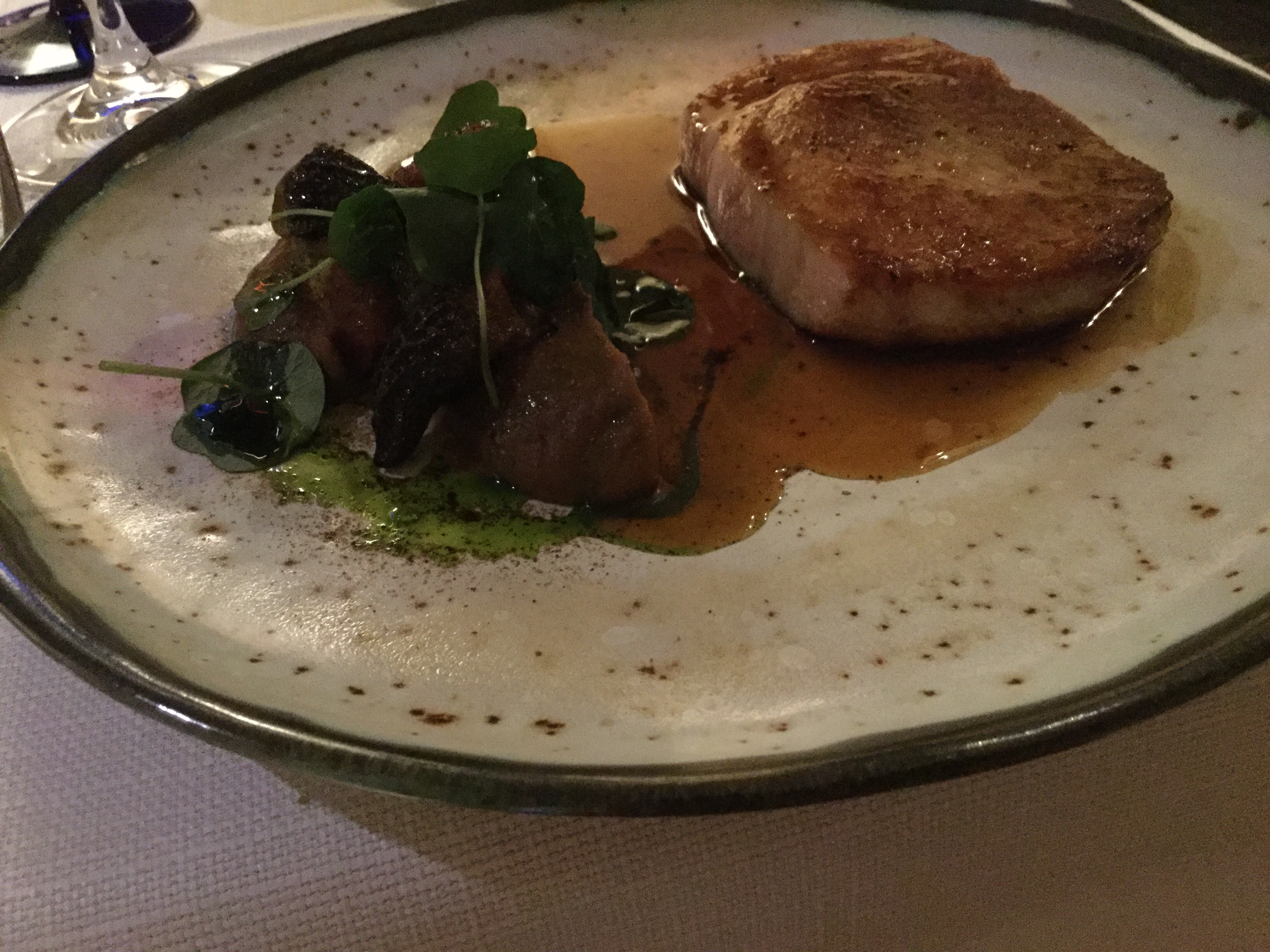 Thus concludes our first day in Poland. Stay tuned. Tomorrow will be a bit unsettling.
❤️
Irene